Celebrating Phil Lesh... May as well been my birthday because we were the ones who received the gift. On this night, the music was just so special, the energy beyond amazing, and the feeling was indescribable.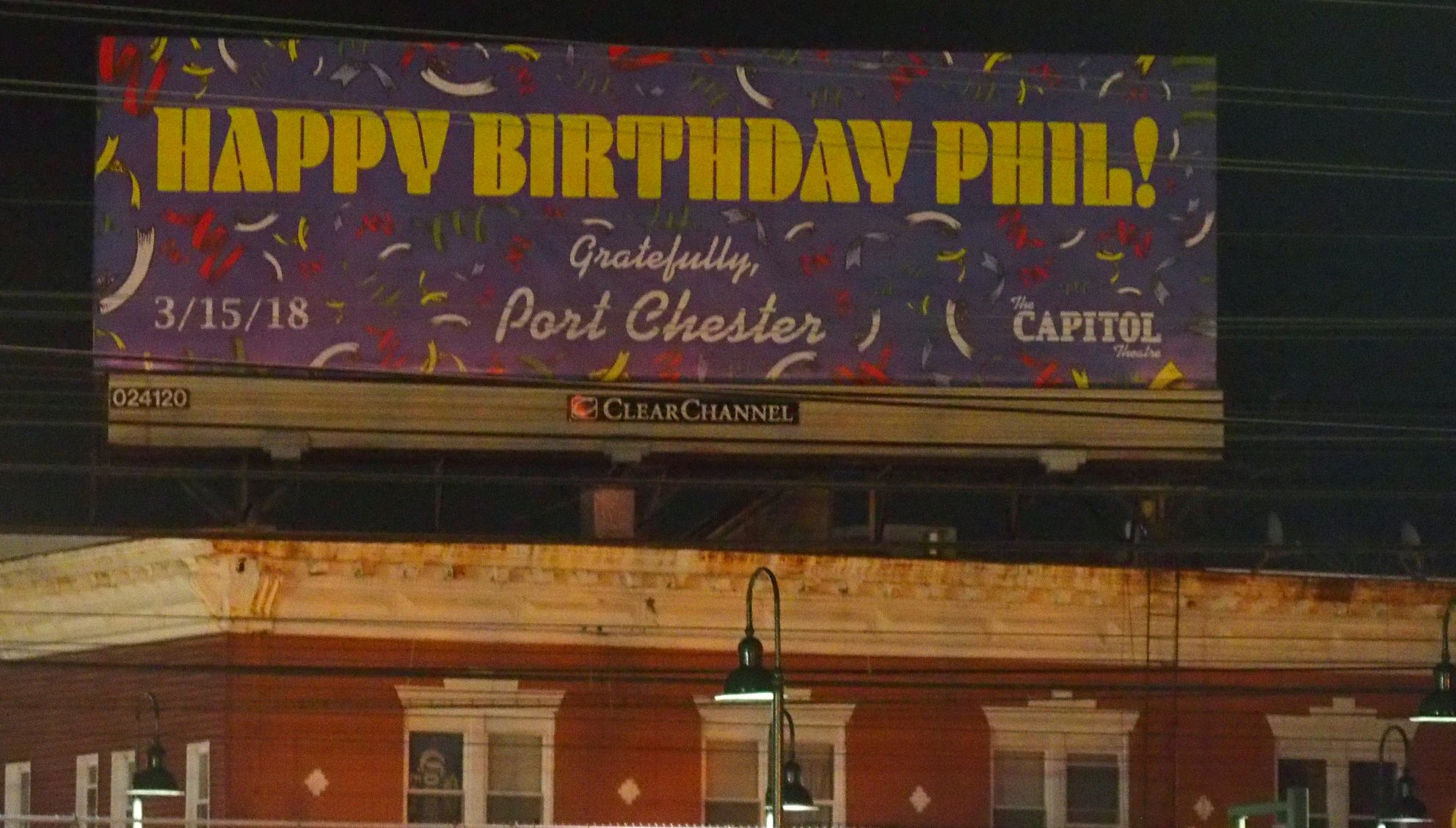 As you entered the theater, you were given a postcard which had instructions for the "cue" for when to sing happy birthday to the birthday boy. Some of my fellow attendees were already wearing birthday hats and even giving them out to their friends. The theater was hoppin', and the vibe was that of a celebration. It was a sold-out crowd (GA/LOGE/BALCONY). Of course, it really didn't matter if you had a seat anyway when I looked around, people were standing and dancing everywhere.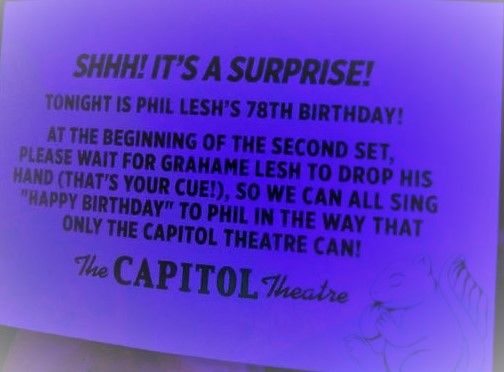 Tonight, there was a special guest playing with Phil and the Terrapin Family Band, none other than John Scofield. For those who may not be familiar, John has recorded (over 30 albums) and collaborated with many over the years including Pat Metheny, Martin & Wood, Gov't Mule, Phil Lesh, and Herbie Hancock, just to name a few. Such a masterful guitarist and a real pleasure to watch.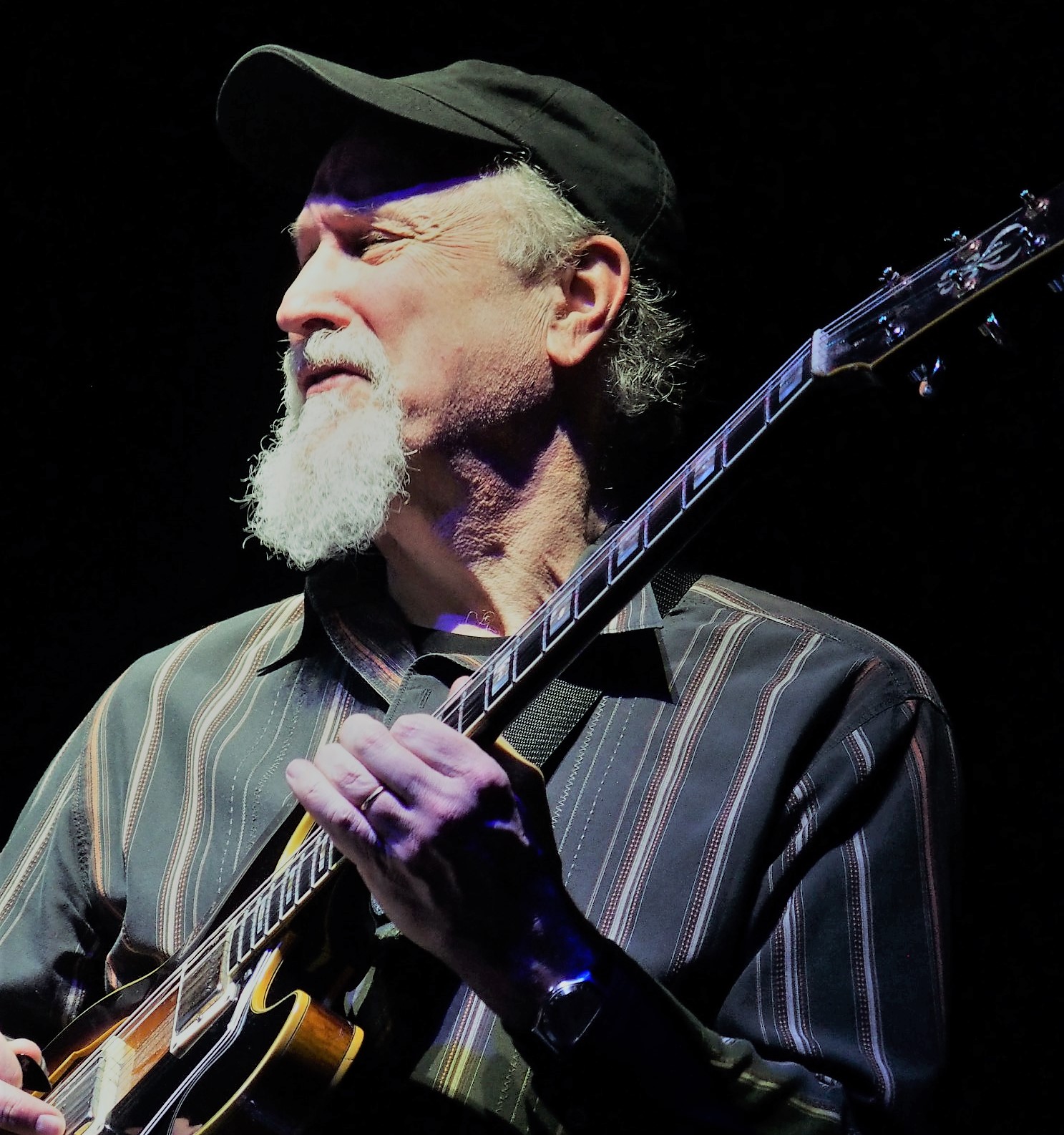 The smiles throughout the performance this evening were simply infectious; the band members were all having a great time. You could just see the energy and how they were literally exchanging the energy. The sounds were over the top. Having attended the night before, the difference was evident. Having John Scofield playing alongside Ross James and Grahame Lesh just took it to the next level (if that is even possible). There were tremendous guitar solos/riffs and tremendous respect. Maybe it's just me but watching Grahame with his dad and seeing how they look at each other; their interaction is awesome. The pride and respect that you can see and feel is beautiful. You don't just see it between the two of them, you see it amongst all of the band members.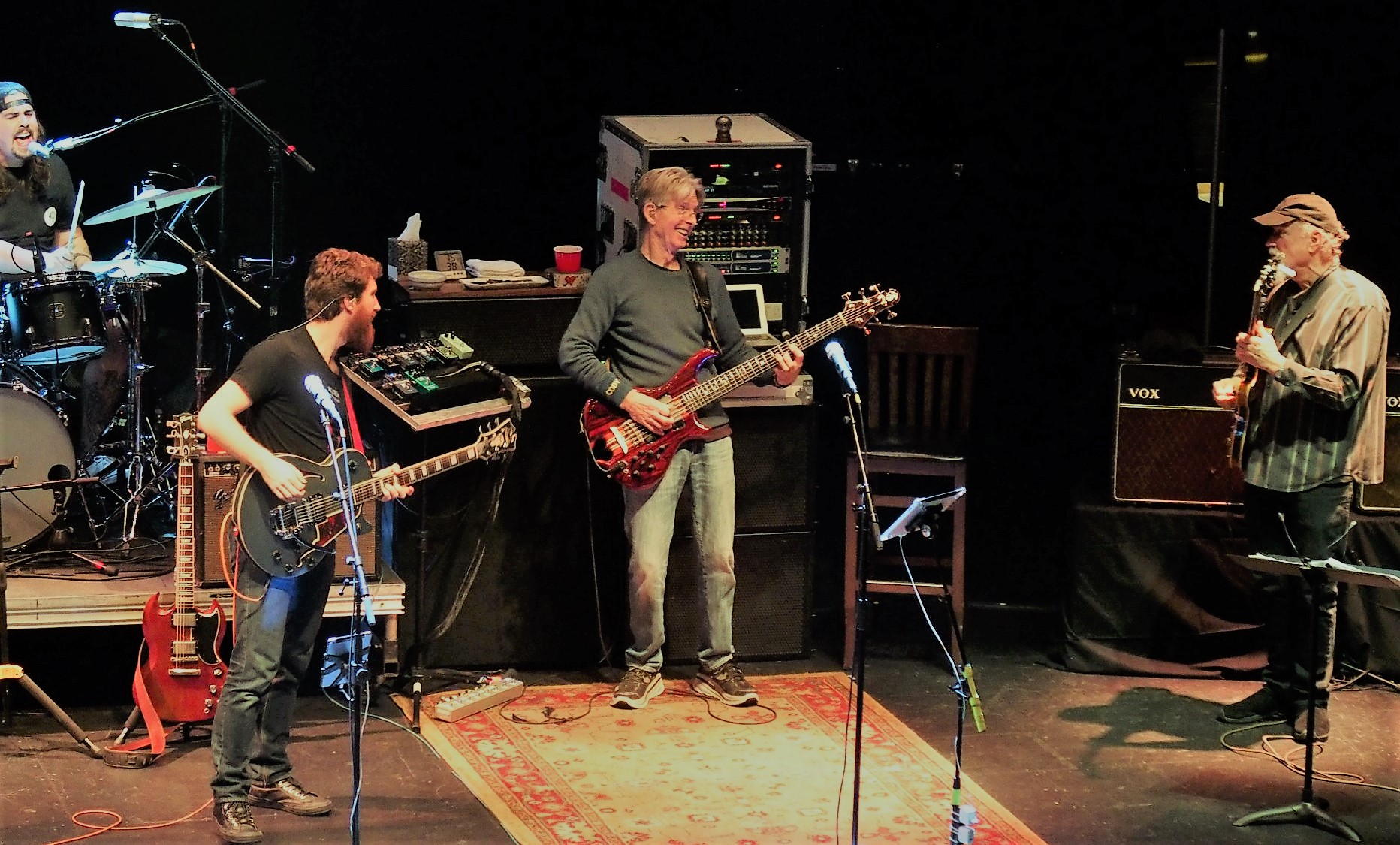 At the end of the day, we are witnessing another iteration of a band that is covering the Grateful Dead in their own way. What makes this so special is that one of the Patriarchs of the "family" is playing and he isn't a youngster. His ability to keep up with these "kids," for lack of a better term, is commendable. This was the very first time I had ever seen Phil Lesh sit, or lean (he had a stool to the side of where he stood) during a performance, and while he did not sit until towards the end, in my mind, it was noteworthy. It did NOT detract from his performance. As a matter of fact, John also had a stool at his disposal, and he used it several times during the show. It should be noted that sitting and playing did NOT diminish the quality of the performance or their tremendous ability to play.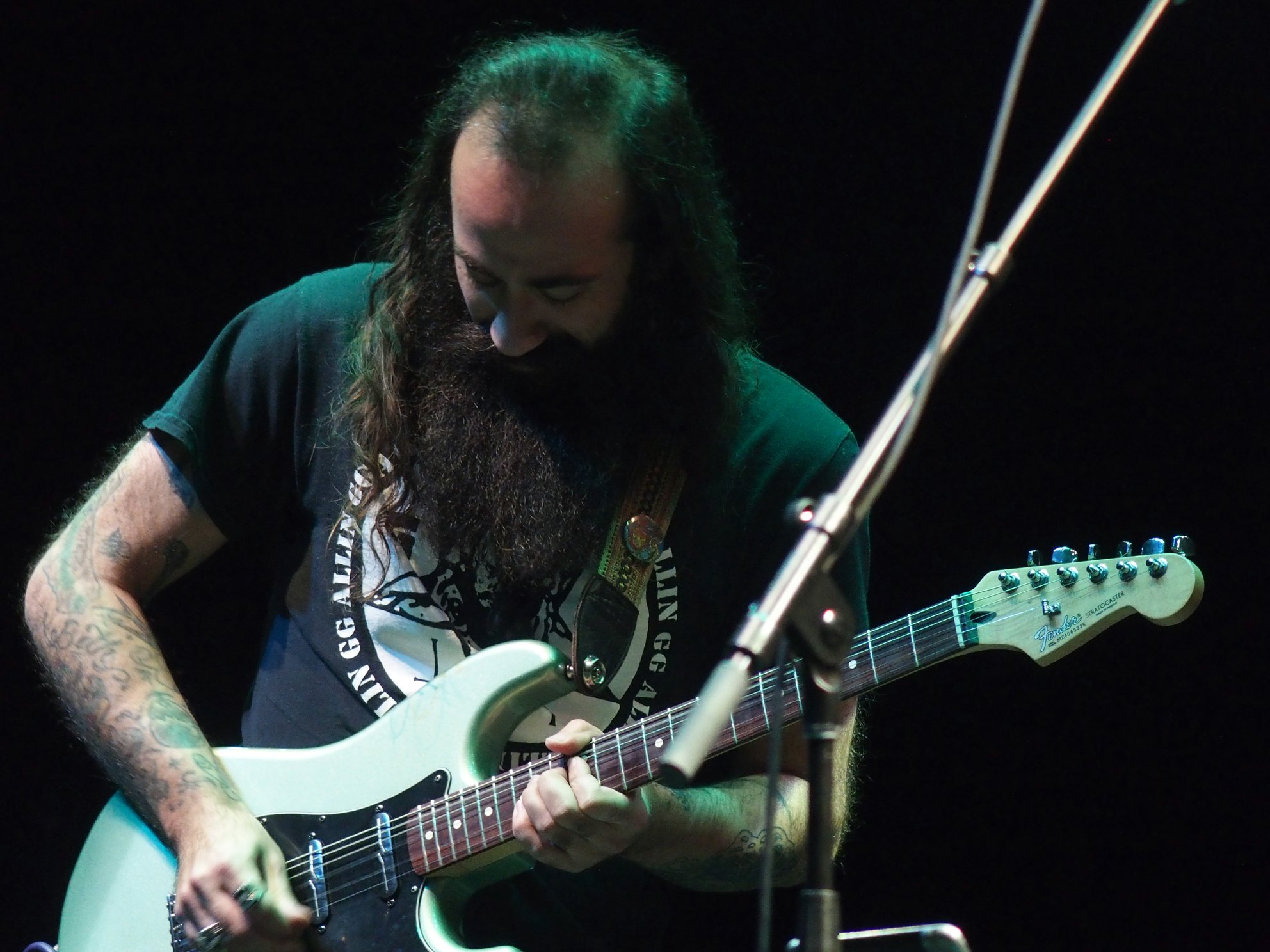 If the first set was any indication, the evening was off to a jamming start. The first set ended with an incredible 15 to 20-minute jam of "Playing in the Band" > "I Know You Rider" which left us all yearning for more. It was an outstanding performance in so many ways.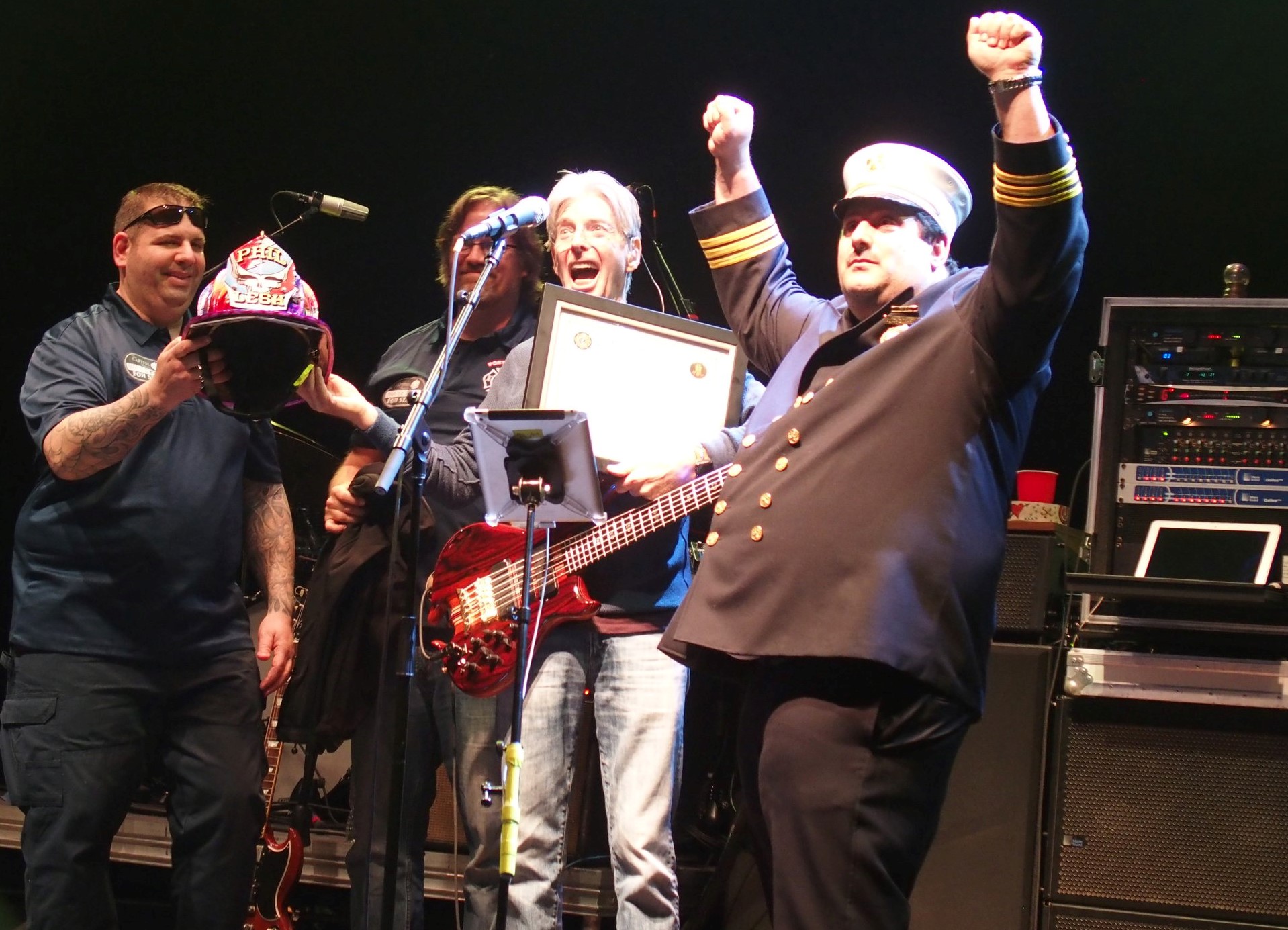 Of course, it was in Set Two when the true celebration would reach its pinnacle with the surprise singing of Happy (78th) Birthday to Phil Lesh with 2,000 of his closest friends. What was an even a bigger surprise was when Phil was joined on stage by members of the Port Chester (NY) Volunteer Fire Department. He was presented with a customized and personalized fire helmet, jacket (only given to members/honorary members of the fire company) and a certificate naming him an honorary member of the Harry Howard Hook & Ladder Company #1. There was a round Grateful Dead-themed cake presented by Peter Shapiro (owner of the Capitol Theater and Brooklyn Bowl). The celebration was in full force.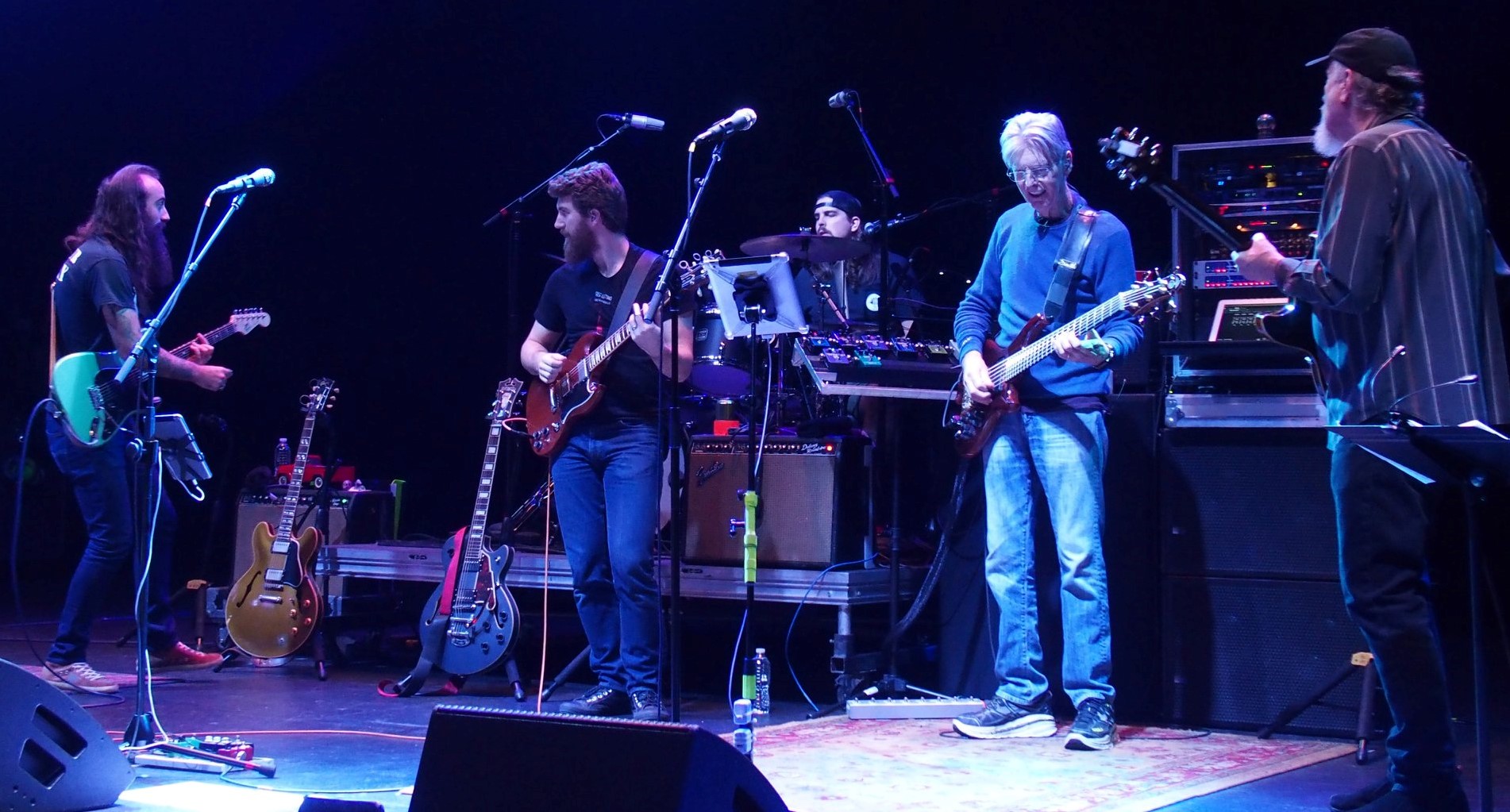 This evening, there were truly memorable jams from this group, topping it off was an out of this world, supernatural "Dark Star." Having lost Stephen Hawking at age 76 the day before, his memory was honored by piping in his synthesized voice during the first part of "Dark Star" with his words speaking about the Universe. What a spacey "Dark Star" it was; truly a treat! The crowd was so loving it.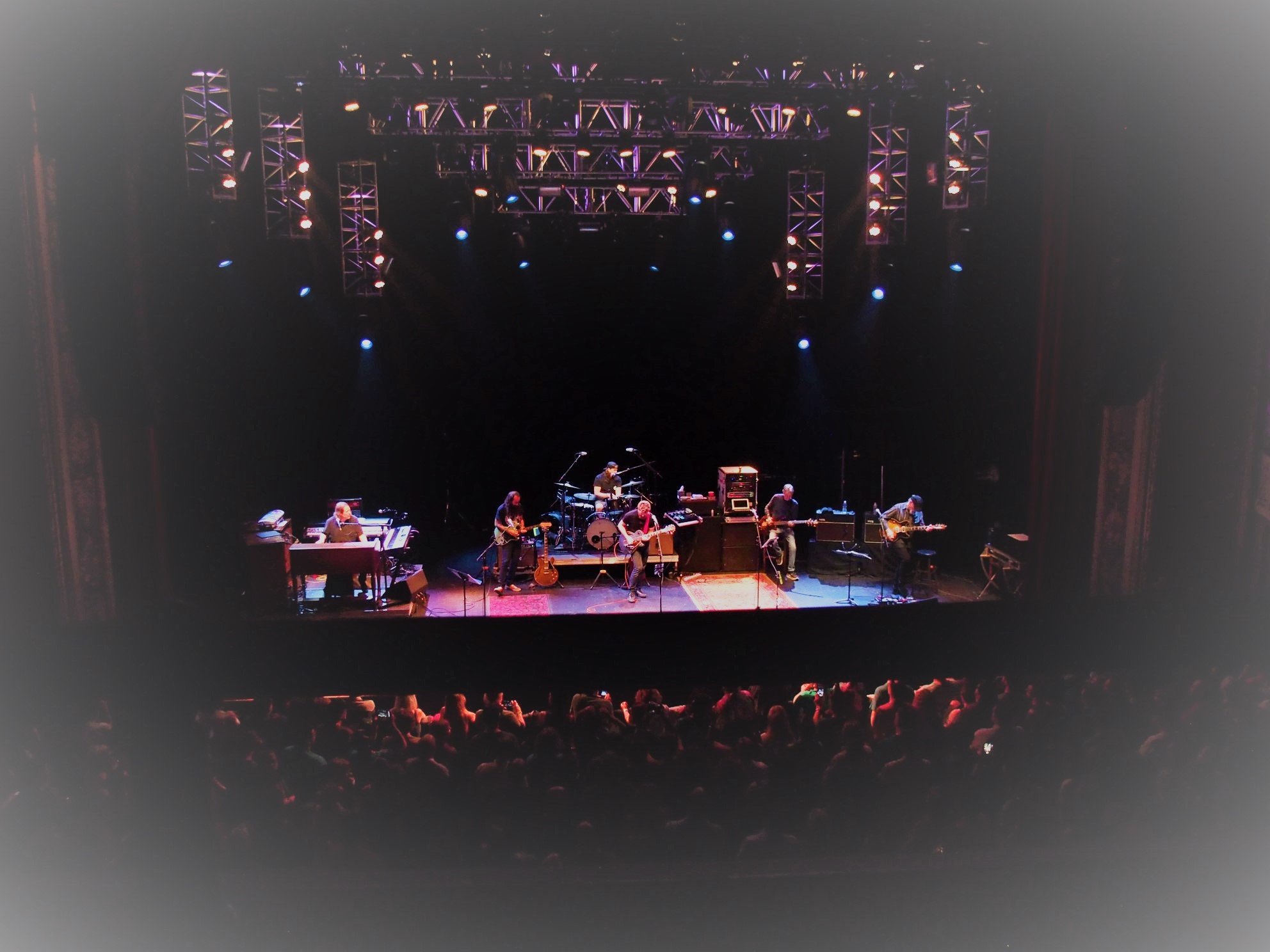 The second set was even more high energy than the first one – not sure how it was even possible. These guys were on fire (ohh and the fire department was in the house LOL). This was the never-ending second set which began with "The Music Never Stopped," Led Zeppelin's "No Quarter" into "Shakedown Street" into "Dark Star" and then transitioned into "Help on the Way" into "Slipknot." It was followed by "Casey Jones" when flowed back into "Slipknot" which then morphed into Franklin's Tower before circling back to complete the second stanza of "Dark Star." They closed out this second set with a tremendous "Morning Dew."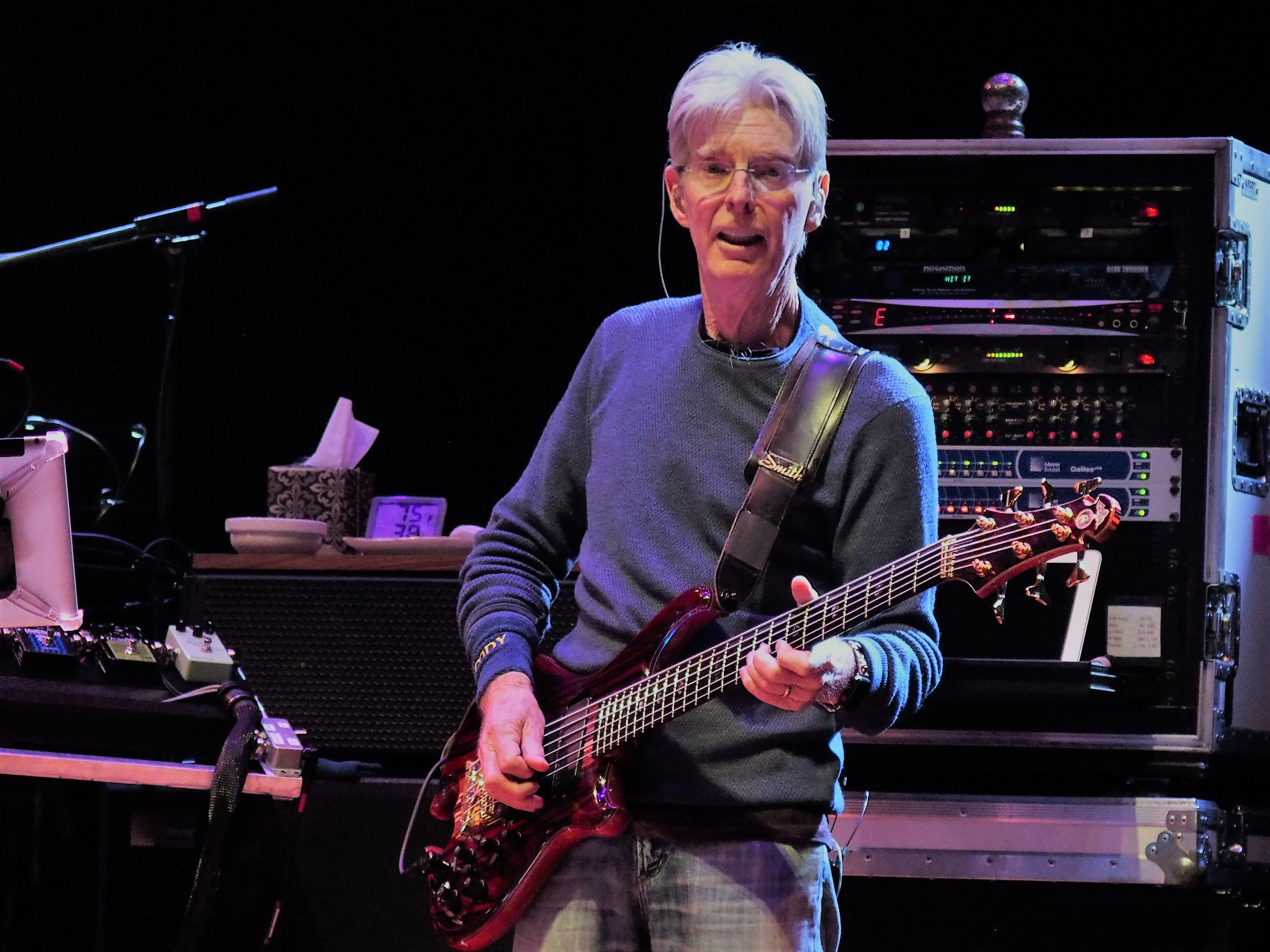 Needless to say, the setlist for this show was well scripted. Clearly, these guys played their hearts out. What a memorable show it was, and you could see that by the end of the show Phil was exhausted. Damn, we were exhausted just watching. Such incredible energy and stamina he has. For Phil to be able to perform nightly the way he does is just amazing. After a short break, Phil took the stage with his customary 'Donor Rap' everyone should become an organ donor; he always expresses his gratitude for Cody who saved his life and acknowledges how fortunate he is to be able to be here with us and to enjoy his family. The rest of the band then took the stage again to treat us to an encore.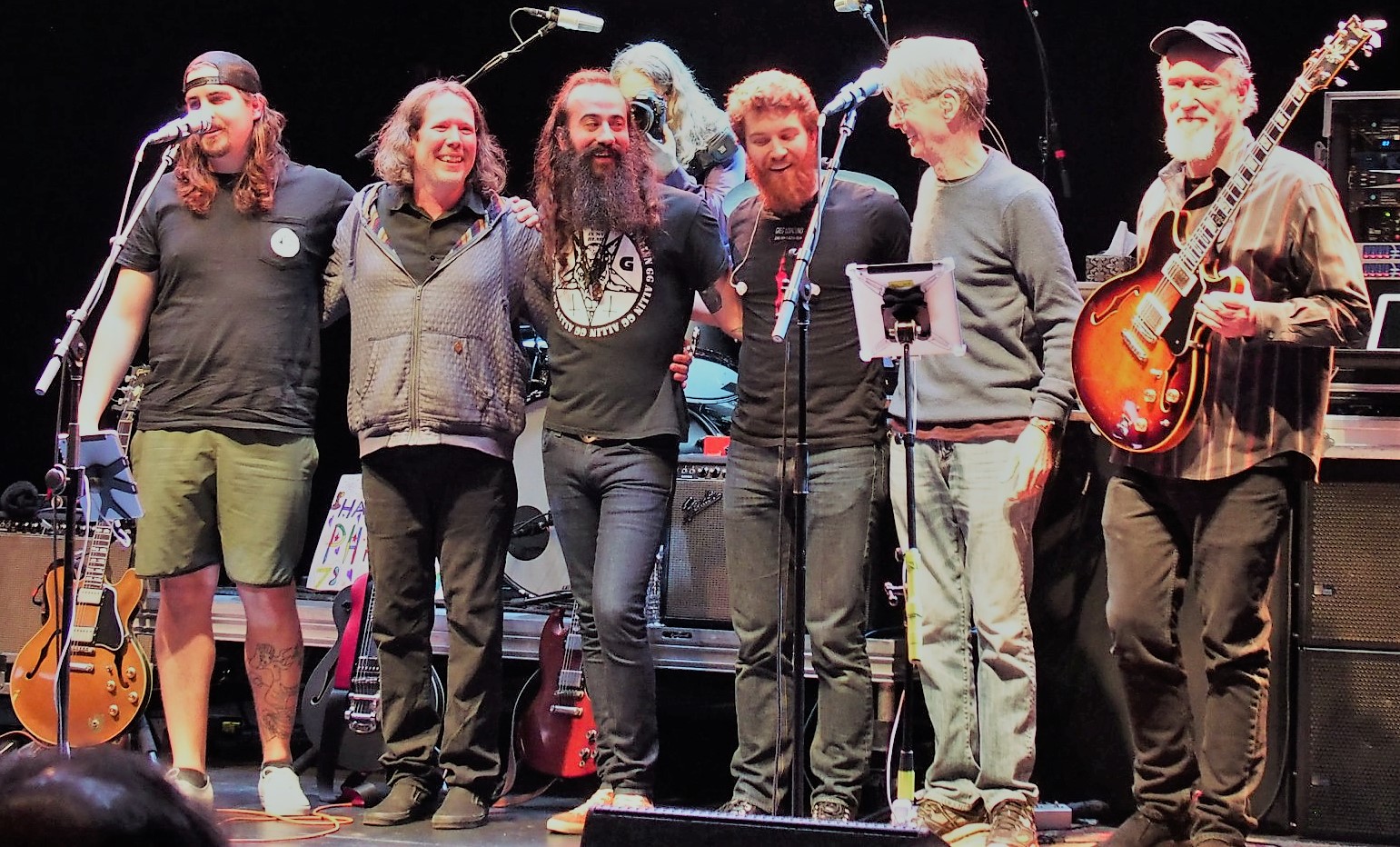 All I can say is that we got our cake and ate it too. …and with the encore, I felt like it was my birthday and I got my present too. It was made to order, "Ripple," that was the gift at least mine anyway. What a way to end this incredible night of celebration and happiness with the crowd and the band in harmony singing together. Truly a memorable evening, one I will not soon forget. So fortunate to have been able to share it with so many happy, grateful people.