Pigeons Playing Ping Pong, Baltimore's favorite funky foursome, plans to return to Asheville, NC for an extraterrestrial two-night New Year's Eve run. Called "ARENA 54 NYE," the holiday celebration will combine out-of-this-world alien elements of Area 51 with the discotheque pastiche of one of history's most renowned nightclubs, Studio 54. The run begins on 12/30 at The Orange Peel, followed by a massive "intergalactic disco celebration" at ExploreAsheville.com Arena on 12/31. According to the band, what started as a fun play-on-words theme name has become a hotbed for inspiration, both musically and visually, promising to make this year's sendoff out-of-this-world. The NYE show will see support from guitar virtuoso Keller Williams, and Georgia-based powerhouse Funk You.
"If Dave Grohl says it, it must be true, disco is back!" exclaimed frontman "Scrambled Greg" Ormont, referencing Foo Fighters' recent tribute album 'Hail Satin' under the moniker, Dee Gees. "I think we set the bar pretty high last time we played New Year's Eve at this epic arena, and now we're going to launch that bar into outer space by infusing our high energy psychedelic funk with smile-inducing disco beats and the supernatural vibes that Asheville emanates as strongly as Roswell."
Like previous years, ticket packages are available for the weekend, with access to the 12/30 show at The Orange Peel only available for purchase in conjunction with a ticket to 12/31.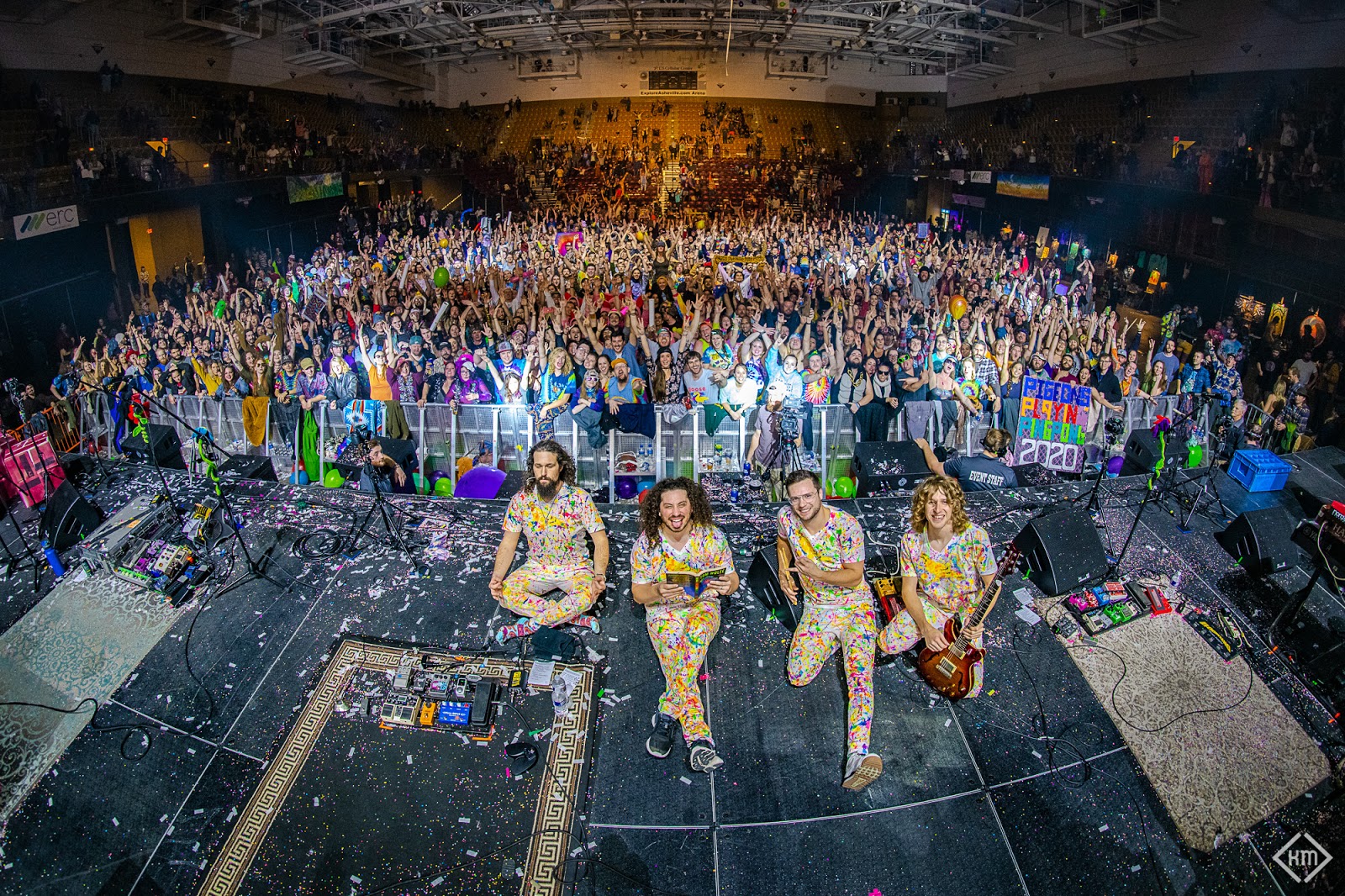 An artist presale will run from Wednesday, August 11th at 10:00 AM through Thursday, August 12th at 10:00 PM, followed by a venue presale on Thursday, August 12th from 10:00 AM through 10:00 PM. General ticket onsale begins on Friday, August 13th at 10:00 AM (all times ET).
For more information, and to purchase tickets, visit pigeonsplayingpingpong.com/tour-dates.
In accordance with current safety protocols, the venues require proof of full vaccination or proof of a negative COVID test (within the last 48 hrs) for entry. A nasal swab COVID test will be available at a closely located area on 12/31 for those seeking immediate proof of their COVID status (there will not be an on-site testing station on 12/30 at The Orange Peel). The State of North Carolina has strongly encouraged mask wearing in public indoor venues for all vaccinated and unvaccinated citizens.
If 2019's NYE extravaganza was any indication, attendees can expect surprises at every turn both musically and visually. To watch Pigeons Playing Ping Pong's entire NYE 2019 performance dubbed "The Electric Kool-Aid Asheville Test" on December 31, 2019 at ExploreAsheville.com Arena, click here.