The Baltimore based jam quartet Pigeons Playing Ping Pong closed out the second date of a two night stand at the Brooklyn Bowl Philadelphia in Philadelphia, Pa on Saturday night with their signature blend of psychedelic funk and an unparalleled energetic vibrancy. Despite a venue change and an opening band cancellation, they soldiered on and delivered a tasty show that included a combination of new and old songs, as well as a bust out. Dogs in a Pile, the rising jam rock outfit from Asbury Park, NJ, was on hand lending their support.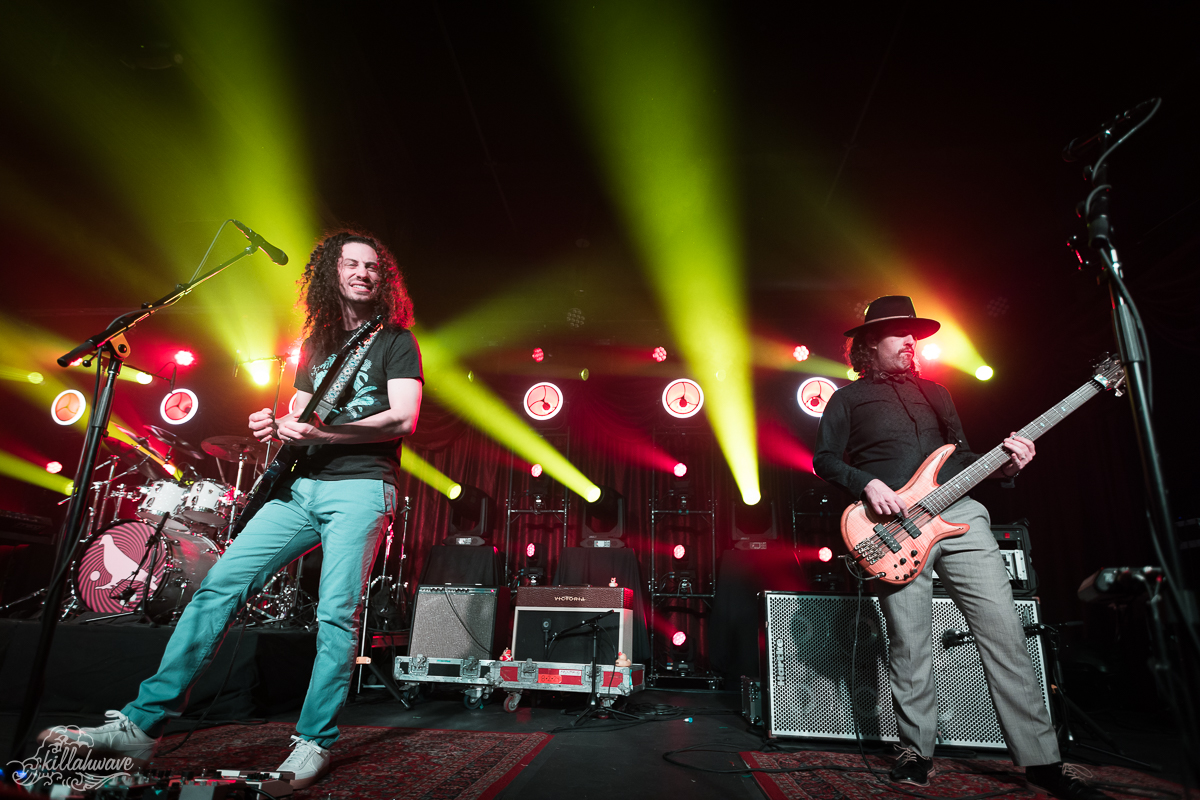 Originally scheduled to play the Fillmore Philly, Pigeons moved their tour opening two night stand to the smaller Brooklyn Bowl Philadelphia after Omicron, the latest COVID-19 variant, grabbed hold of the Northeast. Additionally, ElephantProof, Saturday night's opening band, had to cancel the week prior based on complications from COVID-19. The band's resiliency emerged, as they tapped Dogs in a Pile to take ElephantProof's place and sold out the Brooklyn Bowl Philly.
Dogs in a Pile kicked off the festivities for the evening, and delivered a stellar set of psychedelia, jazz, funk and rock and roll. This talented young group of musicians plays mostly originals, but dropped a few delicious covers, including Stevie Wonder's "Boogie on Reggae Woman" and The Champs' "Tequila." They are a true gem in the jam rock scene, and about to embark on their first national tour with dates along the East coast starting next week.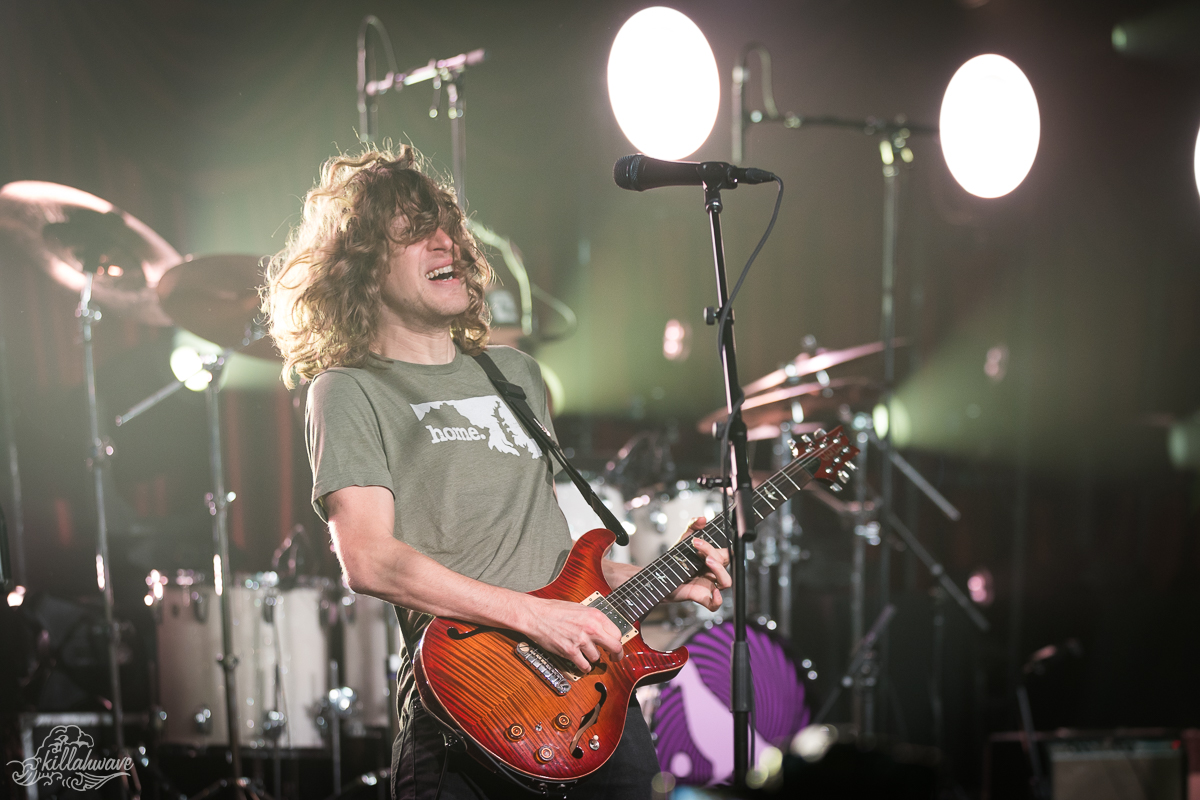 Shortly afterwards, Pigeons took the stage, along with their warmth and smiles. The show began with "Fox and Toad," from the album Pizazz. This band is known for creative segues, and made no haste by diving into "Time To Ride" > "Penguins" > "Funkijam" > "Totally, Move Like That." The most notable mention of these older songs is the rare "Totally," which is only played once or a twice a year. Next up was yet another funky song sequence, starting with new 2020 tune "Move Like That." This transitioned into "Weightless," and eventually the classic "Fun in Funk," which caused the dance party to erupt. This skilled band was not finished, and shifted once again into Pink Floyd's "Young Lust," before returning to "Fun in Funk." The Pink Floyd cover debuted during their recent 2021 Halloween run, and fans are elated to see this song jump into the line up. The set closed out with a sit in by Philadelphia based musician Rob Marscher, who is in Star Kitchen. After a quick pause to set up Marscher's synthesizer, the group launched into "Snake Eyes," from the album Presto, before stepping off stage.
After a quick break, the band returned and left nothing on the table. They began with another new song, "Skinner," that debuted at last year's Peach Festival. "Walk Outside," from their 2016 release Pleasure, followed, along with new track "My Own Way. "Kiwi," another Pleasure tune, was up next and sparked a raucous jam that inspired the band to finish "Time to Ride" from set one. The crowd was on their feet and showing genuine appreciation for this impressive display of musicianship. "Undivided," a new tune that debuted in 2020, proceeded. This transitioned into the funk fueled instrumental "Schwanthem," sending the dance party into high gear. The band was not done yet, and seamlessly moved into a blazing version of Haddaway's "What is Love," before returning to "Schwanthem" to close out set two. A fiery crowd yelling for more could be heard throughout the venue. The band returned to play "High as Five," and concluded this memorable run in the City of Brotherly Love.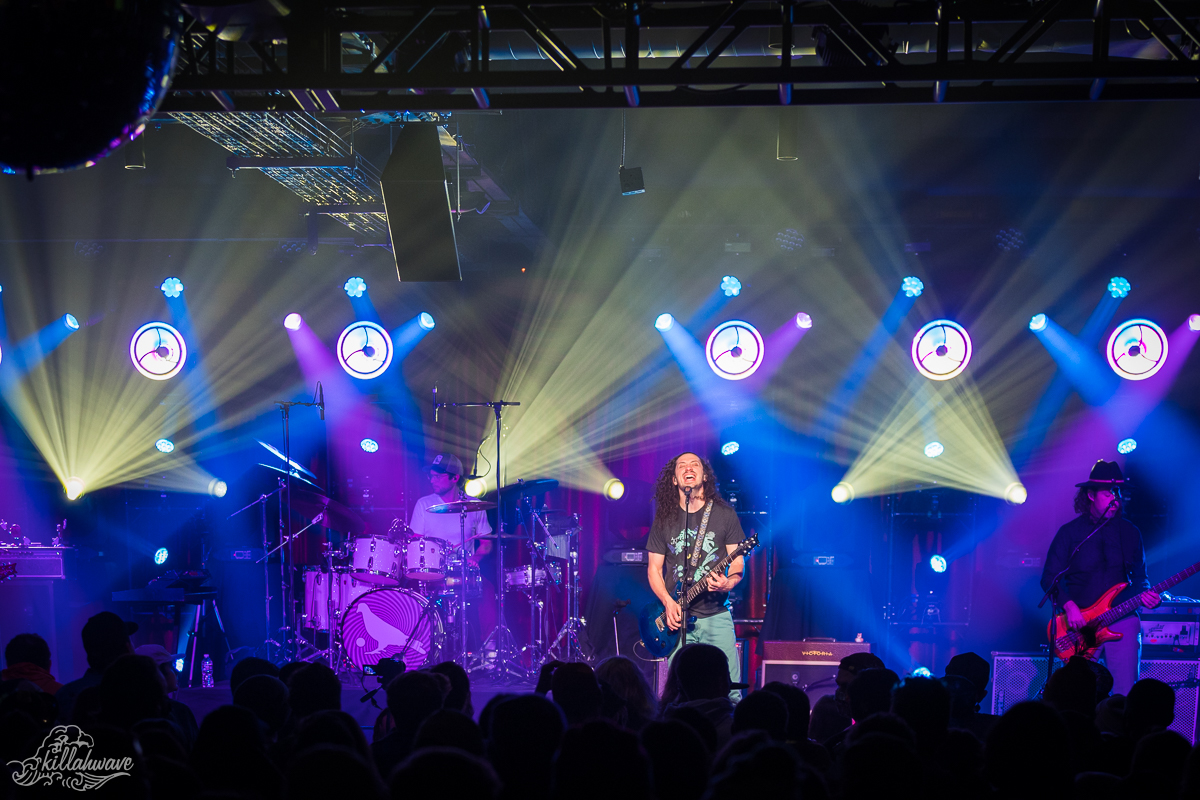 This show was certainly a scorcher, but the good news is that Pigeons Playing Ping Pong is just getting warmed up on their Winter 2022 tour. Hop on over to their tour page for more details about shows in your region.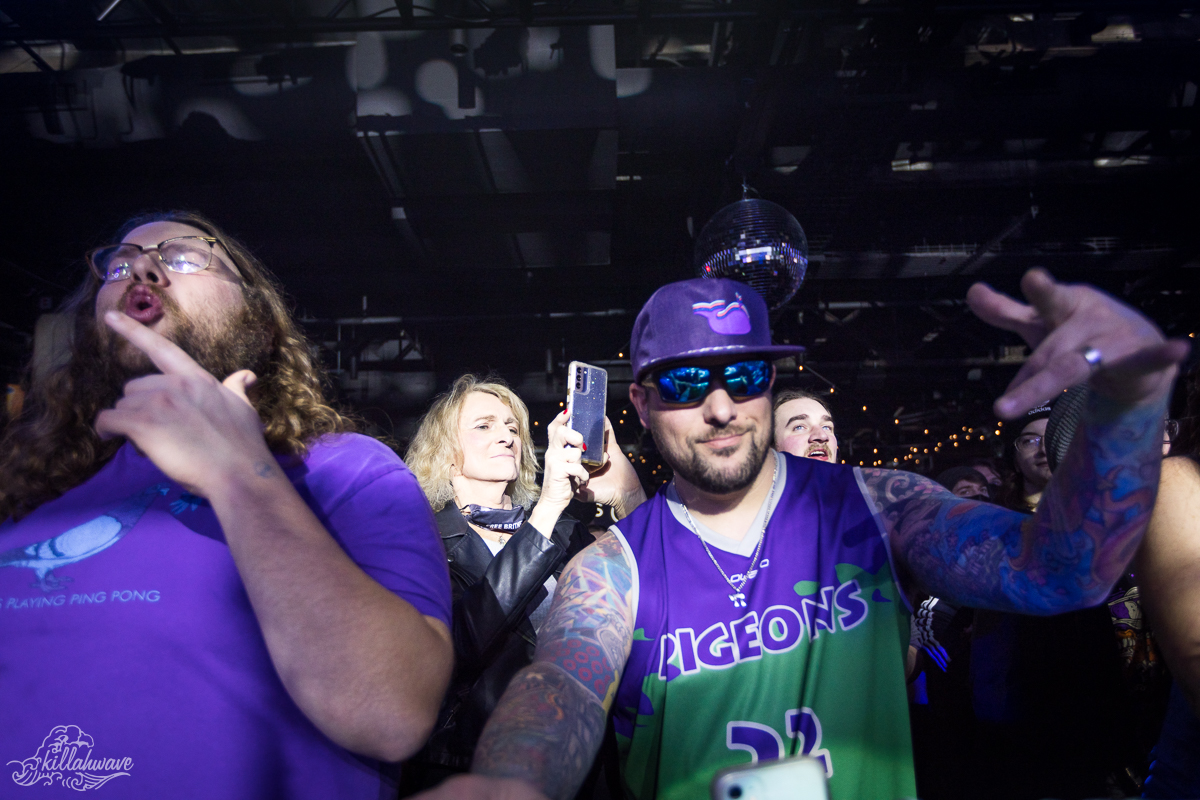 Check out more photos from the show!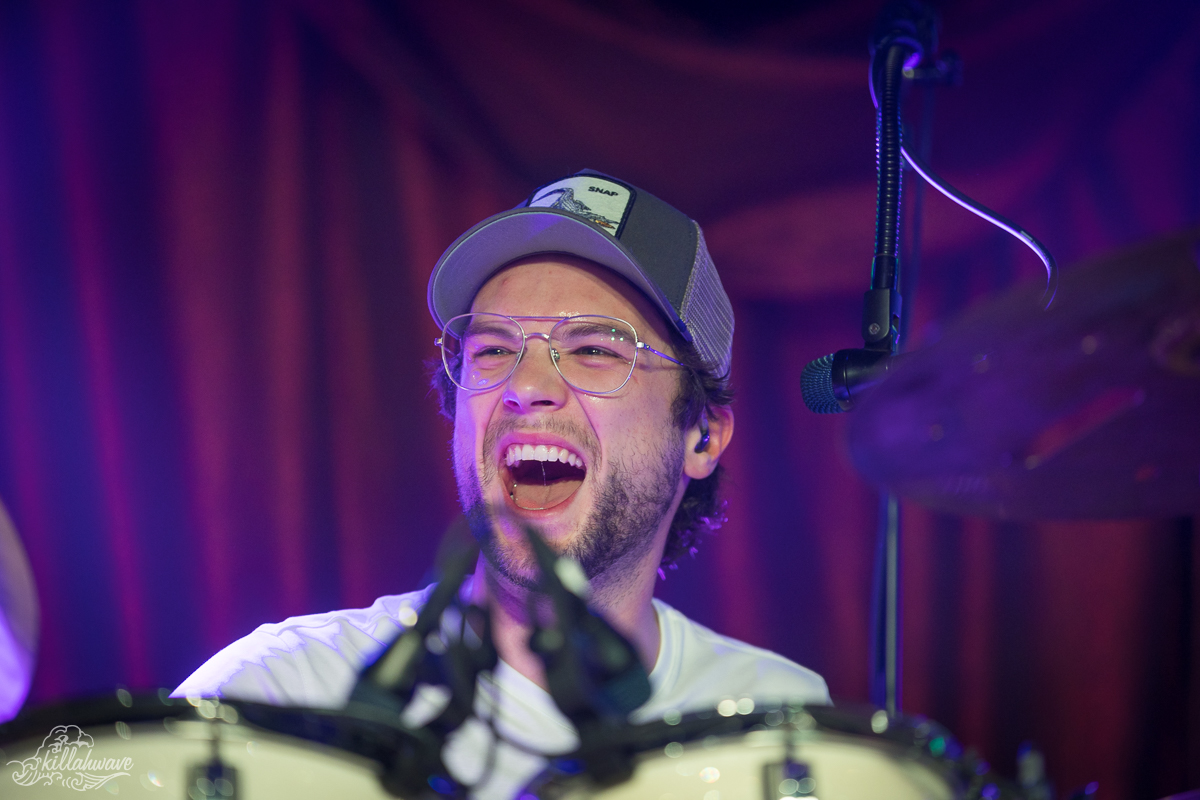 Set One
Fox And Toad, Time To Ride1 > Penguins > Funkijam > Totally, Move Like That > Weightless > Fun In Funk > Young Lust2> Fun In Funk, Snake Eyes3
Set Two
Skinner, Walk Outside, My Own Way, Kiwi1 > Time To Ride, Undivided > Schwanthem > What Is Love4 > Schwanthem
Encore
High As Five
Notes
1. Unfinished
2. Pink Floyd
3. Rob Marscher (Star Kitchen) on keys
4. Haddaway