Today, nationally touring psychedelic jam-funk band Pigeons Playing Ping Pong released a kaleidoscopic music video for the studio cut of "Sir Real", the fourth single off the recently released album 'Perspective.' Nearly a decade after its on-stage conception, the song made its nest as the fourth track on the band's sixth studio record, released on April 8th. Originally composed live in a moment of divine improvisation, "Sir Real" is a cerebral nod to the band's adoring fan base, and the voltaic power of live performance. Showcasing Pigeons' penchant for improvisational ingenuity, the flowing groove catapults into a psychedelic crescendo energized by artful six string transmissions and anchored by creative bass lines and rock-solid kit work.
"We improvise at every show, but it's not often that a full song emerges, vocals and all," reflects singer/guitarist "Scrambled Greg" Ormont. "Most of this song was written live on stage about ten years ago and has since morphed into the full and flowing track you hear today. Listening to the finished studio product takes me back to a decade of memories on the road, yet another reason 'Perspective' is the perfect name for this album."
WATCH - 'SIR REAL'
Accompanying the track is a brand new animated video, created by Rob Fidel and DCP Productions. The captivating video captures a vibrant interstellar migration, seen through the eyes of pigeons in flight.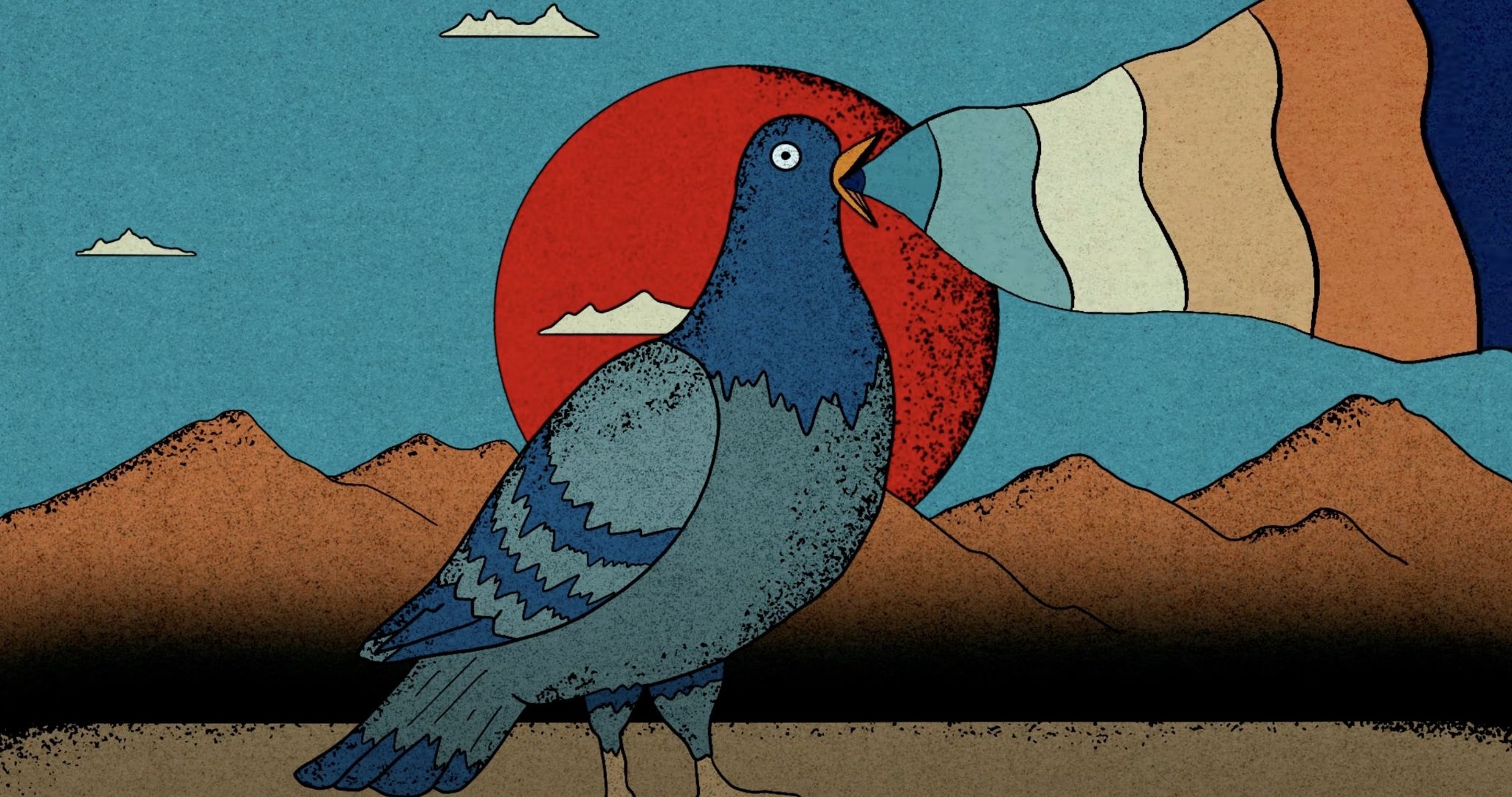 "Sir Real" was the fourth single released off 'Perspective' prior to the album's release. "Indiglo," released in October, featured keyboard work from California multi-instrumentalist Zach Gill of ALO. Nashville funk collective Here Come The Mummies contributed a zesty horn section to "Elephante," which was also accompanied by a cheeky medieval-themed video. And most recently, the skillful musical stylings of percussionist Jason Hann (The String Cheese Incident) were featured on "Move Like That."
PPPP has a jam-packed schedule this Spring and Summer in support of their upcoming studio album 'Perspective.' Tickets for all shows are on sale now through the band's website.