Horror movie worthy experiences and lots of therapy have helped me to gain very valuable perspectives on life including how to self-sooth and be on my own. For many this will be a trying time with introspection occurring on monumental levels. Some people have it down already. Others are in the midst of learning how to be with themselves. Many are struggling to find inner peace and sadly will spiral further and further out of control, if a solution is not uncovered. For those dealing with the latter, here's some tough love. It's time to pull yourself together and discover your form of relief. I'm lucky I have many outlets; reading, writing, dancing, running and of course music. As a reader of Grateful Web I presume music does it for you too. Harness its' power. Start exploring new artists. Here's a head-start. Give Rachel Garlin's new album "Mondegreens" a spin.
Garlin's voice is sweet. Her lyrics are soothing yet deep illustrating beautiful, unfolding stories. Just listen and you will be entertained for hours. Again, if filling time or just being is extraordinarily difficult listening and interpreting music can be an excellent activity. For example, title track, "Mondegreens" brought me immense joy as well as laughter, even though the song's message is quite transformational. A mondegreen is a misunderstood or misinterpreted word or phrase resulting from mishearing a song lyric. I didn't know there was an actual term for this commonality. I am a mondegreen culprit. One of my first records (and I mean an analog, sound storage mechanism in the form of a vinyl, shiny black disc with inscribed, modulated spiral grooves), was Flashdance. "What a Feeling" has the lines, "Take your passion. And make it happen." I would dance around my childhood bedroom at the age of nine, squealing (as I have a horrendous voice), "Take your pants off and make it happen." I'm sure my parents got the biggest kick out of that ridiculousness. Garlin uses the "Mondegreens" title brilliantly. She is imparting the wrong turns in life or the mondegreens takes you to the right place. The chorus is poetic. "Sometimes life is funny, it's not what it seems. And when the words cannot be made out. You make up your mondegreens. And you may not know the difference. And sing the wrong words for your whole life. Maybe the wrong words, the wrong turns, the long way. Leads to the light."
"Good Morning" is playful but has a greater meaning than its' sing-songy, almost nursery rhyme tone. Garlin wrote the tune being moved by a friend's tradition of using silverware to write birthday messages on their dining room table. The song's essence is family love. I particularly relished the lyrics which close the melody, "It's not about regretting, but I wasted time. It's not about apologies, but you have mine. Good morning, good morning to you." Her voice in this song as well as the others on the album remind me of folk divas Joan Baez and Judy Collins. For a more modern artist, Garlin has a similar sound to Ingrid Michaelson.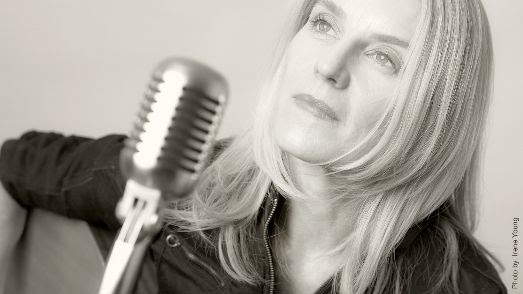 Each of Garlin's nine original tracks are creative and well-crafted. Yet, it was a pleasant surprise to find the Don Henley, "Boys of Summer" cover. It was light-hearted considering the rest of the record but still in Garlin's style, more subdued than the Henley classic. The song is also a great nod to Grateful Web with its' famous line, "Out on the road today, I saw a Deadhead sticker on a Cadillac."
Did this distract you? Were you able to retreat inside yourself? Did you feel okay in that space? You have the strength. It may be buried deep inside, but it's there. This intense time will pass and hopefully, you will look back and see how it positively changed you. How you did the work. You were forced to find what makes you fight on and then just be. Garlin's record can be a tool on your path of self-reflection and discovery. Take a listen and thrive.