Railroad Earth embarks on their journey into the festival season following a wildly successful Spring Tour that reached both coasts and left a trail of venue sell-outs in its wake.  After a month long break, the band returns for a summer of performances, including: Mighty High Mountain Fest, DelFest, Wakarusa, High Sierra Music Festival, All Good Festival, Peach Fest (Allman Bros Festival) and Frendly Gathering; then topped off by their new partnership with Boone, NC's Music on a Mountaintop, which will now bear the Railroad Earth name.

Railroad Earth will then close-out their summer with a climactic co-headline performance at the legendary Red Rocks Amphitheater with their friends in Umphrey's McGee. And to top this off, each band will appear for its own special evening at the Boulder Theater, which will bookend their Red Rocks performance. Railroad Earth goes first, on Thursday, Sept 13th and Umphrey's McGee follows on the 15th!
Known for remarkable songs and lyrics, tight improvisation and inspired jams, Railroad Earth is able to draw from a myriad of styles and genres to create a kind of music that is uniquely their own and often difficult to categorize. The group skates the edge of traditional bluegrass and the jam band tradition to produce an eclectic blend of folk, Celtic, jazz, and rock filtered through a bluegrass lens. Their broad musical arsenal includes the stroke of a violin's bow, the mandolin, guitar, banjo, dobro, mandolin, flute, pennywhistle, drums, electric and stand-up bass, as well as the clarinet and saxophone to round out the edges. 

But with Railroad Earth, it's more than just the music. The band is known for bringing a community experience that is marked by 10 years together on the road. Taking a nod from the Grateful Dead playbook, the band thrives on a devoted national following, while playing from a varied and broad catalog of tunes –  the perfect playground for fans to enjoy multiple nights of music, each featuring a different style and energy than the night before.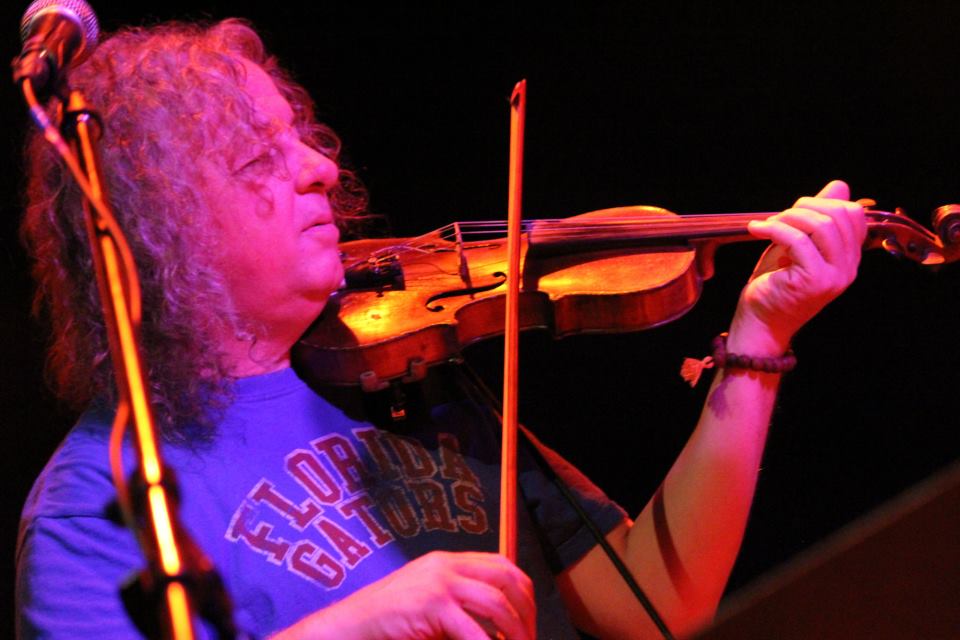 Railroad Earth will set out on their summer tour on May 18th at the Mighty High Mountain Festival, and follow with a handful of prestigious venues and festivals alike. For more information about the band and their tour check out www.railroadearth.com.
TOUR DATES
 
 
 
 

5/18/2012-5/19/2012

Mighty High Mountain Festival

Tuxedo

NY

5/24/2012-5/25/2012

DelFest

Cumberland

MD

5/31/2012-6/1/2012

Wakarusa Festival

Ozark

AR

6/14/2012-6/16/2012

Frendly Gathering Music Festival

Windham

VT

6/20/2012
6/21/2012
6/22/2012
6/24/2012
7/5/2012-7/8/2012
Lincoln Theatre
The Fillmore-Charlotte
Music Farm
Freebird Live
High Sierra Festival
Raleigh
Charlotte
Charleston
Jacksonville
Quincy
NC
NC
SC
FL
CA
7/20/2012
7/19/2012-7/22/2012
8/11/2012
Whippersnap Music and Arts Festival
All Good Festival
Peach Music Festival
Earlville
Thornville 
Scranton
IL
OH
PA

8/25/2012-8/26/2012

Music on the Mountaintop

Foscoe

NC

8/31/2012-9/2/2012

Four Corners Folk Festival

Pagosa Springs

CO

9/13/2012
9/14/2012
Boulder Theater
Red Rocks Amphitheatre
Boulder
Morrison
CO
CO