Railroad Earth is wrapping up their spring tour with final stops in Richmond VA, Baltimore MD, Hampden Sydney VA and Philadelphia before they start their busy festival season where they will be making appearances at festivals around the country. Don't miss them at Old Settlers Music Festival, Main St. Forth Worth Arts Festival, Mighty High Mountain Festival, DelFest, Wakarusa Festival, Frendly Geathering Music Festival, High Sierra Festival, All Good Festival, Music on the Mountaintop, Four Corners Folk Festival before their annual stop at Red Rocks Amphitheatre where they will be co-headling with Umphree's McGee on September 14th.

Railroad Earth has enjoyed a string of sold out shows this tour at venues across the nation including, the Orange Peel in Asheville NC, Variety Playhouse in Atlanta, the Paradise in Boston MA, two nights at the Crystal Ballroom, two nights at The Fillmore in San Francisco, the Belly Up in Aspen and many others along the tour.

With a rich history steeped in Americana, Folk music and the slight twang of Alt-Country Rock, Railroad Earth brings a style of music to the table that is both reminiscent of the past, while always looking forward and remaining fresh. Taking a nod from the Grateful Dead playbook, the band thrives on a devoted national following, while playing from a varied and broad songbook – each night a different set of songs then the night before.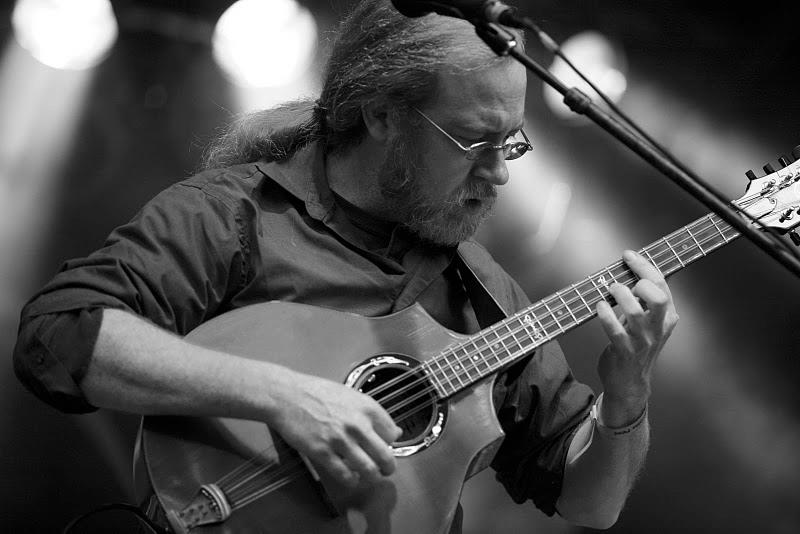 Known for remarkable songs and lyrics, tight improvisation and inspired jams, Railroad Earth is able to draw from a myriad of styles and genres to create a kind of music that is uniquely their own and often difficult to categorize. The six piece band features dynamic and rich flavors including the stroke of a violin's bow, the mandolin, guitar, banjo, dobro, mandolin, flute, pennywhistle, drums, electric and stand-up bass, as well as the clarinet and saxophone to round out the edges.  But with Railroad Earth, it's more than just the music. The band is known for bringing a community experience that is marked by 10 years together on the road.

For more information about Railroad Earth or their tour schedule, check out www.railroadearth.com
TOUR DATES:
| | | | |
| --- | --- | --- | --- |
| 3/23/2012 | The National | Richmond | VA |
| 3/24/2012 | Baltimore Soundstage | Baltimore | MD |
| 3/29/2012 | Hampden Sydney College | Hampden Sydney | VA |
| 4/13/2012-4/14/2012 | World Café Live | Philadelphia | PA |
| 4/19/2012-4/22/2012 | Old Settlers Music Festival | Driftwood | TX |
| 4/19/2012-4/22/2012 | Main St. Forth Worth Arts Festival | Fort Worth | TX |
| 5/18/2012-5/19/2012 | Mighty High Mountain Festival | Tuxedo | NY |
| 5/24/2012-5/25/2012 | DelFest | Cumberland | MD |
| 5/31/2012-6/1/2012 | Wakarusa Festival | Ozark | AR |
| 6/14/2012-6/16/2012 | Frendly Gathering Music Festival | Windham | VT |
| 7/5/2012-7/8/2012 | High Sierra Festival | Quincy | CA |
| 7/19/2012-7/22/2012 | All Good Festival | Thornville  | OH |
| 8/25/2012-8/26/2012 | Music on the Mountaintop | Foscoe | NC |
| 8/31/2012-9/2/2012 | Four Corners Folk Festival | Pagosa Springs | CO |
| 9/14/2012 | Red Rocks Amphitheatre | Morrison | CO |