The Wreckless Strangers describe their sound as a blend of blues, R&B, Americana, and good old-fashioned rock 'n' roll. On Orange Sky Dream, the sextet's latest EP, that blend is heavily laced with late-70's / early-80's FM radio rock. The EP's six songs on this release evoke an era of cassette tapes and Cameros, and a generation of older Americans still shy of Social Security eligibility are going to feel like they're listening to songs they might have sung along to in high school.  
The new release was produced by Grammy winner Dave Way (Whitney Houston, Aretha Franklin, Tracy Chapman, Stevie Wonder, Sheryl Crow). His collaboration with the Wreckless Strangers is both a nostalgic excursion and a cautionary travelogue that traverses the many roads interlacing good times and bad times.
Orange Sky Dream will be available on September 29.
You're in Bad Company when you hang out with the Wreckless Strangers. The Bay Area band started as a pickup jam session in 2016, and they've since released three albums and performed extensively. The ensemble's esteemed and experienced members include Amber Morris (a premier Bay Area vocalist and voice coach whose clients have included members of Journey and the Eric Martin Band) on vocals; David Noble (Poor Man's Whiskey, Pardon The Interruption) on lead guitar, vocals; Joshua Zucker (The Jones Gang, Rowan Brothers) on bass; Austin de Lone (Nick Lowe, Elvis Costello, The Fabulous Thunderbirds) on keys, vocals; Mick Hellman (The Go To Hell Man Band) on drums, vocals; and Rob Anderson (repeat world champion cyclist) on guitar. (Timely side note: Mick Hellman's late father Warren founded San Francisco's annual Hardly Strictly Bluegrass festival, which debuted in 2001 and continues over three days this weekend.)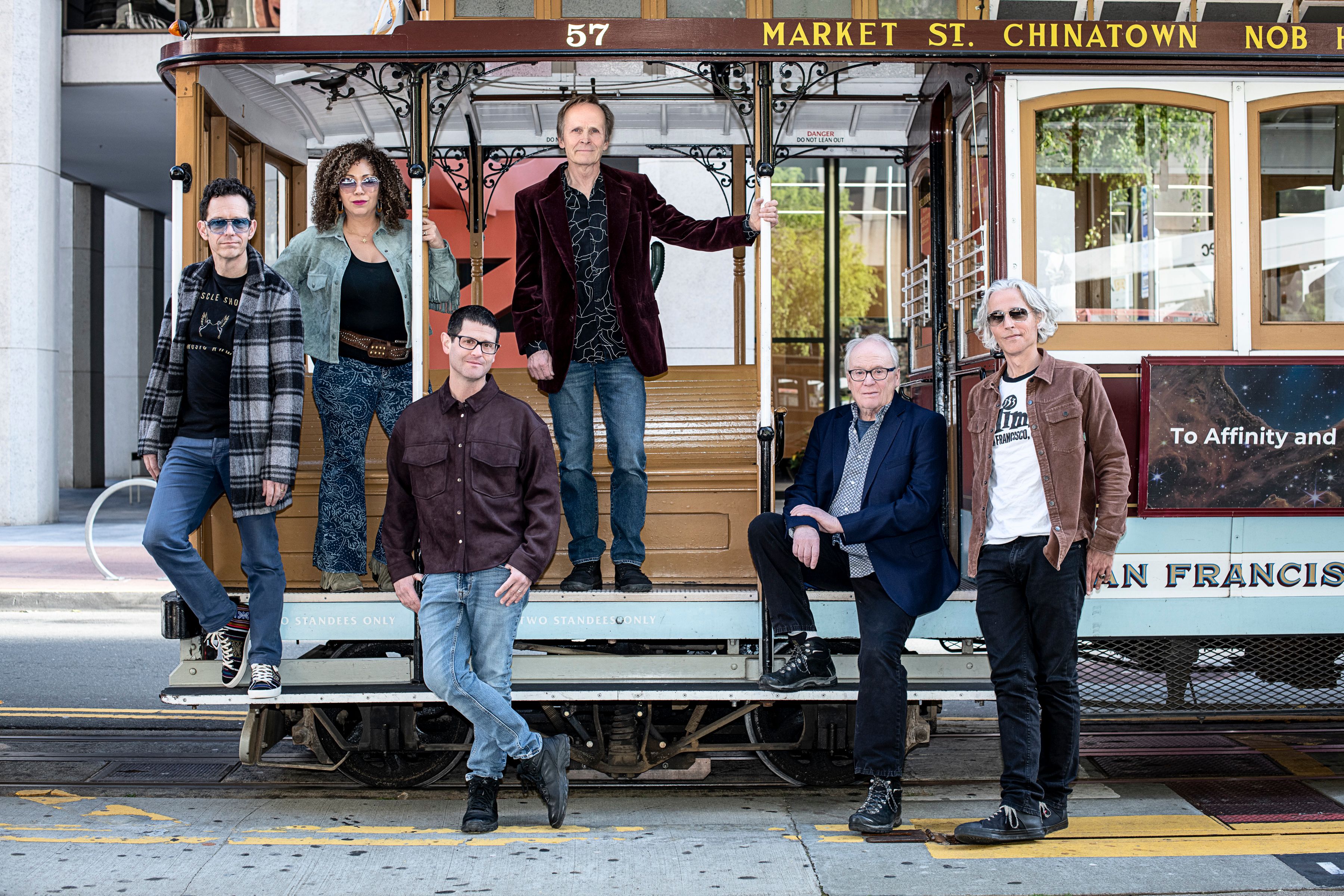 Orange Sky Dream will take you on a Journey, starting from the opening power chords of "Break the Line," the EP's first cut. Guitars drive the riff for a few bars, but then the vocal lead takes the wheel, gliding over a massive rock organ progression. The song conjures a landscape somewhere out on the American highway system, a fast breeze blowing by, and tunes cranked up on a quad stereo.
Of course, you gotta have Heart when you take a trip to the late 70s. Morris's ballad "Roses of War" slows down the EP's pace a bit for a melancholy relationship song. "Will there ever be an end to the fight going on?" There may be hope yet, but the road is uncertain.
One thing is clear by this point: Toto, we're not in Kansas anymore. "Shudda Known" is a riff-heavy head banger with a hint of something ...political? Angry? The lyrics preach generically, for instance: "Signs tried to give us a warning back in 1988"; and "You can't fight back if you can't take the heat." But while the messaging is somewhat directionless, maybe that's the point. This isn't a business trip! A flash-bang guitar solo seals the deal and confirms the Strangers are taking an oratory detour on the highway to hell just for rock n' roll kicks.
The Devil Goes Down to Georgia on "Fast Girls." This "Hot Rod Lincoln"-esque rockabilly pedal-stomper starts out with tires squealing, and de Lone keeps the rubber burning with a few tasty turns of frolicsome electric piano in the middle. Even so, Morris's vocals admit that "You can't catch up, you know how fast girls are." Until the end that is, when a rip-snorting guitar solo brings the song to a quick burst of nitrous-fueled energy to take it over the finish line victoriously.   
Imagine a fleet of polished-chrome Fabulous Thunderbirds cruising the nation's backroads. The Strangers may call themselves "Wreckless,' but their songs are well-tuned, dent-free specimens that harken back to the pre-SUV era.  In this vein, De Lone takes a vocal lead on "Grace of God," gliding across Texas blues country with effortless aplomb. It's a bit of a sermon, with lyrics like, "Could be a long way up, could be a long way down." The press release for this song says it "provokes introspection and encourages listeners to be grateful for what they have and empathize with the factors that shape the lives of others." Maybe so, but this song could also sell beer on TV – it's a well-brewed country rocker guaranteed to inspire the sudden appearance of air guitars and skankfaces in any flyover country barroom.   
Like Eagles coming home to roost, the Wreckless Strangers bring this EP full circle on the closer, "You're All I Need." Someone tunes a radio dial past FM radio static and a snatch of the Emergency Broadcast System before landing at the beginning of the track, with Morris singing plaintively from the get-go. She makes an urgent power-ballad request for the eponymous "You" to "take me back to the beginning." Morris leads a chorus of her cohorts all the way to the end, emphasizing that indeed, "You're all I need!"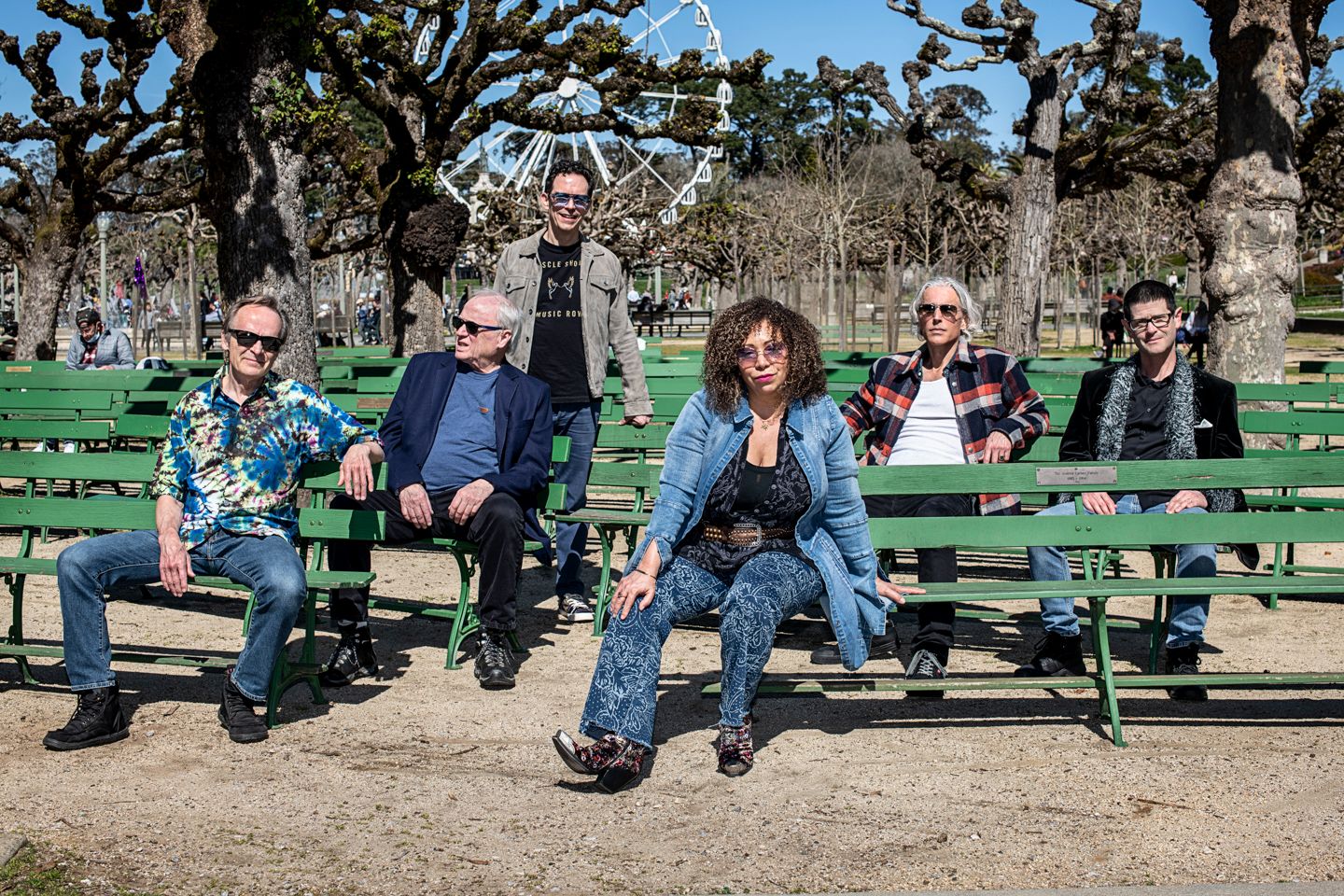 And then, six songs after they started, with the tank exhausted and the engine still hot, the Wreckless Strangers' latest journey comes to a powerful close. It's been a fun ride, and a reminder that it's the people in our lives who matter, who share our fondest memories of those crazy nights driving fast while even going nowhere on the outskirts of town.