The wait is over! ROTHBURY has unveiled 2009's complete Festival Schedule and Map, presented this year by the Michigan State Lottery. Visit www.rothburyfestival.com to view both.
You definitely don't want to miss the best 4th of July party this year.  ROTHBURY brings together a community entrenched in music, art and the environment.  Lounge by the lake during day and dance deep into the night.  Experience the magic of the Sherwood Forest with its extravagant light display, surprise performances and parties in the depths of the forest.  More than 70 artists including The Dead, The String Cheese Incident, Willie Nelson & Family, the Black Crowes, STS9, Umphrey's McGee and others will perform full sets…or more…on one of four stages over this multi-day festival. 
ROTHBURY…changing the way you festival.
Tickets to ROTHBURY on sale now at www.rothburyfestival.com and at 1-888-512-SHOW (Open Mon-Sat 9am-9pm CDT).
ABOUT THE 2009 FESTIVAL:
The Dead (their only summer appearance), Bob Dylan and His Band, The String Cheese Incident (their only 2009 performance), Willie Nelson & Family, and The Black Crowes will top the bill of over 60 diverse and stellar artists at the second annual ROTHBURY Festival at the Double JJ Ranch in Michigan on July 2-3-4-5, 2009.
Also on the bill are Damian "Jr. Gong" Marley & Nas, STS9 (2 shows: full band/Live PA Set), G. Love & Special Sauce, Gov't Mule, Umphrey's McGee, Broken Social Scene, Keller Williams, Cold War Kids, Matisyahu, Guster, Les Claypool, Chromeo, Girl Talk, The Hold Steady, Ani DiFranco and many others. A complete list of confirmed artists is available at www.rothburyfestival.com. More artists will be announced in the coming months.
ROTHBURY emerged last year as a new Fourth of July celebration. With the Dead performing their only summer show, The String Cheese Incident together for their only show for 2009 continues to honor America's extraordinary festival lineage. Interlacing ushers of the new American music scene such as STS9, Chromeo, and MSTRKRFT, globally recognized acts including Femi Kuti & The Positive Force, Damian "Jr. Gong" Marley & Nas, and King sunny AdÈ & His African Beats and local Michigan artists The Macpodz, Steppin' In It, The Ragbirds, Four Finger Five, and The Hard Lessons, ROTHBURY delivers music of integrity across all genres. Coupled with a commitment to exploring the integration of art and modern thought and technology throughout the event, ROTHBURY creates a unique 21st century American gathering unlike any other.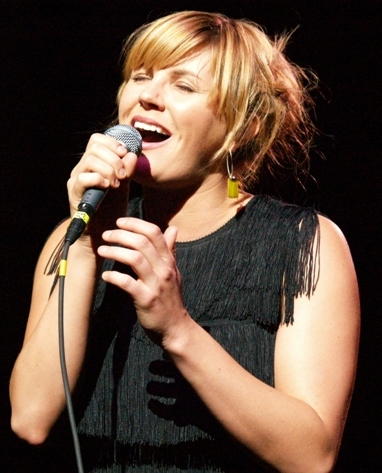 Building on its mission to create a state-of-the-art large scale sustainable event and to organize and nurture community involvement that makes a difference, ROTHBURY 2009 promises even more cutting-edge festival implementation of ever-changing green technologies. The 2009 ROTHBURY Think Tank, an event within the event, explores the topic of the emerging "New Green Economy." The Think Tank will host various buzz sessions and roundtables between leading scientists, scholars, writers, progressive political and corporate leaders, youth leaders, ROTHBURY artists, and ROTHBURY attendees. Think Tank Programming details coming soon.
ROTHBURY itself is committed to producing a near zero-waste concert. The first to tackle a green program of this magnitude at an around-the-clock (camping) concert in the USA, ROTHBURY has an on-staff Greening Chief, and has implemented multiple initiatives toward this effort, including replacing disposables with 100% compostables, recycling and composting, choosing clean energy, carbon-offsetting, and Green Ticket options. Visit www.rothburyfestival.com for more information.
ROTHBURY 2009 partners include Toyota, www.toyota.com, Merrell www.merrell.com, and Michigan State Lottery www.michigan.gov/lottery/.