With Earth Day, April 22, just around the corner, it's time to celebrate Going Green.  Music has long offered a platform for revolution and on July 4th weekend 2008, ROTHBURY emerges as a new American celebration. For this next generation of the rock and roll music festival, ROTHBURY sets forth as a huge party with a purpose. Hosted at the one-of-a-kind Double JJ Ranch in Rothbury, Michigan, the unique festival site offers trails, forests, fields, lakes and beach fronts, and even on-site lodging, bars and eateries. The four day, environmentally sustainable music and camping festival promises to be an inspiring cultural assembly; one where music fans, artists and progressive thinkers gather to celebrate much more than music.
It is ROTHBURY's goal to harness the unique energy of the live music community into a durable social movement toward an important cause: Climate Change and Clean Energy Alternatives.  In addition to a diverse and stellar lineup of over 70 bands on 8 stages, ROTHBURY will host an Energy Fair and a Think Tank featuring curator Dr. Stephen Schneider and participants Dr. Eban Goodstein, L. Hunter Lovins, Winona LaDuke, and many, many other to be announced. 
A SUSTAINABLE ROTHBURY
ROTHBURY is guided by a bold environmental sustainability mission,and iscommitted to producing a near zero-waste concert. The first to tackle a green program of this magnitude at an around-the-clock (camping) concert in the USA, ROTHBURY has an on-staff Greening Chief, and has  implemented multiple initiatives toward this effort, including replacing disposables with 100% compostables, recycling and composting, choosing clean energy, carbon-offsetting, a 24-hour Green Team, and even personal ashtray distribution to help eliminate cigarette butt litter.
In addition to offsetting event production, ROTHBURY's Solar Schools Program powered by Black Rock Solar will outfit a local school with a free solar panel system. ROTHBURY is committed to donating an absolute minimum of $50,000 worth of solar panels, with additional funds being collected via ROTHBURY's Green Ticket options. This year's Solar Schools Program recipient:  Shelby High School in Shelby, MI.
ROTHBURY's Green Ticket offers attendees an easy 'one click' opportunity to soften the environmental impact of their own festival participation. By estimating all fan travel,  ROTHBURY offers attendees a low-cost opportunity to carbon offset their piece of the travel pie (a $3 Green Ticket tribute added to the price of each ticket). Additionally, ROTHBURY's Green Ticket options offer attendees the opportunity to contribute to the Solar Schools Program, helping to bring this year's recipient school toward 100% energy independence.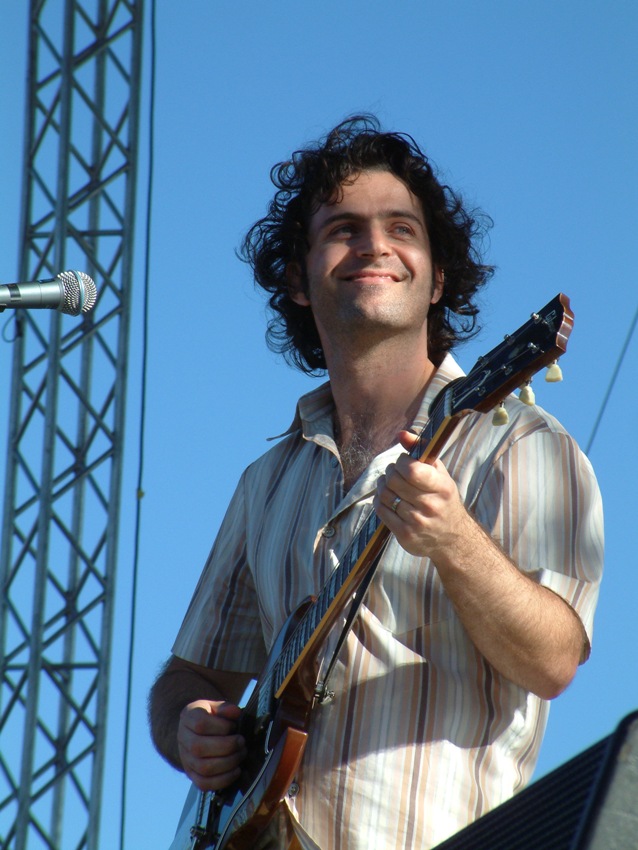 A PARTY WITH A PURPOSE
The ROTHBURY Think Tank is an event within the event, offering various buzz sessions and roundtables between leading scientists, scholars, writers, progressive political and corporate leaders, youth leaders, and entertainers.  Confirmed as ROTHBURY Think Tank Curator is Dr. Stephen H. Schneider , with participants Dr. Eban Goodstein, L. Hunter Lovins, Winona LaDuke , and many, many others to be announced.  The Think Tank will address the topic of Climate Change and Clean Energy Solutions, geared toward conversations related to corporations, government/policy makers, and the individual.  Think Tank events will share ideas about how to lessen our ecological and carbon footprint. Interactive participation, both face-to-face and through the use of multi-media technology, enable the ROTHBURY community to engage with the Think Tank at multiple levels.
ROTHBURY's Energy Fair, where attendees engage hands-on with cutting edge, sustainable technology and products, offers a flurry of scheduled and surprise activities, plus food/drink, vending, performances/presentations on the Workshop Stage, contests and interactive opportunities, and so much more. 
Of course, at the soul of ROTHBURY is music.  Confirmed musical acts include Dave Matthews Band, Widespread Panic, John Mayer, 311, Phil Lesh and Friends, Modest Mouse, Primus, Snoop Dogg, Michael Franti and Spearhead, Thievery Corporation, STS9 and many others.
ROTHBURY's current list of confirmed artists is as follows:
Dave Matthews Band
Widespread Panic
John Mayer
311
Phil Lesh and Friends
Primus
Thievery Corporation
Snoop Dogg
Modest Mouse
Michael Franti and Spearhead
Gov't Mule
Slightly Stoopid
STS9
Colbie Caillat
Rodrigo y Gabriela
The Black Keys
Yonder Mountain String Band with Jon Fishman
Gogol Bordello
Citizen Cope
Keller Williams with Moseley, Droll & Sipe
The Disco Biscuits
Medeski Martin & Wood
Derek Trucks & Susan Tedeschi Soul Stew Revival
Drive-By Truckers
The Mickey Hart Band feat. George Porter Jr. and Steve Kimock
Of Montreal
E-Town Radio Show
The Dresden Dolls
Gomez
Brett Dennen
Taj Mahal
Mike Gordon
Zappa Plays Zappa
Crystal Method DJ Set
State Radio
JJ Grey & MOFRO
The Greyboy Allstars
The Secret Machines
Railroad Earth
Steel Pulse
Beth Orton
The Wailers featuring Elan
Jakob Dylan and the Gold Mountain Rebels
A 3
Bettye Lavette
Lotus
Yard Dogs Road Show
The Beautiful Girls
Sage Francis
Tea Leaf Green
Emmitt Nershi Band
EOTO
Panjea with Michael Kang
Bassnectar
Pnuma Trio
Diplo
Flosstradamus
The Juan MacLean
The Dynamites featuring Charles Walker
Greensky Bluegrass
Dead Confederate
Trampled By Turtles
Four Finger Five
DJ Rekha
Motion Potion
DJ Rootz
SOJOURN
Busdriver
Additional acts to be announced in the coming months.
Tickets to ROTHBURY on sale now at www.rothburyfestival.com and at 1-888-512-SHOW (Open Mon-Sat 9am-9pm CST).
ROTHBURY is produced by Madison House Presents and AEG Live.