It's been nearly a year since ROTHBURY's state-of-the-art "Party with a Purpose" inaugural event paved the way for the new generation of rock 'n' roll music festivals. The high-profile four-day affair tallied more than 35,000 attendees, representing 50 states. Fans traveled to Double JJ Ranch in Rothbury, Michigan, to witness, participate, and celebrate music, art, and get involved in climate change and clean energy solutions.
Now, affectionately dubbed the "Green Festival," ROTHBURY's environmental wonderland marries stellar artist performances with eco-friendly semi-music events, such as the forward thinking Think Tank program, which integrates special musical performances into expert panels exploring cutting-edge ideas for how to solve some of our planet's most pressing social and environmental problems. Spearheaded by a diverse line-up of leading minds, last year's Think Tank panelists ranged from a Nobel Prize-winning climatologist to green business gurus to environmental journalists and youth activists.  Experts were joined by members of Widespread Panic, STS9, The Crystal Method, and Four Finger Five, all interacting with fans in inspired Q&A sessions. The result? Ideas and solutions were founded to propel the 2008 theme of 'Finding Energy Independence'.
THE 2009 ROTHBURY THINK TANK:
Building on its mission to create a state-of-the-art large scale sustainable event and to organize and nurture community involvement that makes a difference, the highly anticipated 2009 ROTHBURY Think Tank, an event within the event that offers buzz sessions, hands-on workshops and more, will connect fans with ways to get involved in fostering the growth of the "New Green Economy."
Curated by ROTHBURY's Think Tank Director Dr. Jonathan Gelbard, who is the Executive Director of the Conservation Value Institute, the 2009 ROTHBURY Think Tank participants/moderators include environmental economist and National Teach In leader, Eban Goodstein; Paul Stamets - Mycologist and author of "Mycelium Running: How Mushrooms Can Help Save the World"; author, filmmaker and radio host, Mike Tidwell; founder of Cooler Inc. Michel Gelobter; Yale University educator and editor of Yale Forum on Climate Change and the Media, Bud Ward; conservation scientist, policy expert and communication psychologist, Rev. Dr. Jamie Reaser; Energy Action Coalition founder, Billy Parish; Sustainable South Bronx Executive Director, Miquela Craytor, Mayor George Heartwell of Grand Rapids; Jeff Sharp - Senior Communications Advisor, House Select Committee on Energy Independence and Global Warming; Michigan Rep. Dan Scripps (who returns to the Think Tank as an elected official in 2009 after speaking as a green candidate in 2008!); Grist.org's Sarah van Schagen, and Jeff Plowman and Tanner Watt of the Sustainable Biodiesel Alliance.  For the full Think Tank line-up click here.
Panel topics kick off on Friday July 3 with an overview of the New Green Economy - how it can revitalize America and lift us out of financial crisis, freeing us from dependence on foreign oil and rescuing our planet from potentially catastrophic climatic changes.  A panel and networking event centering on how to get a 'green job' follows.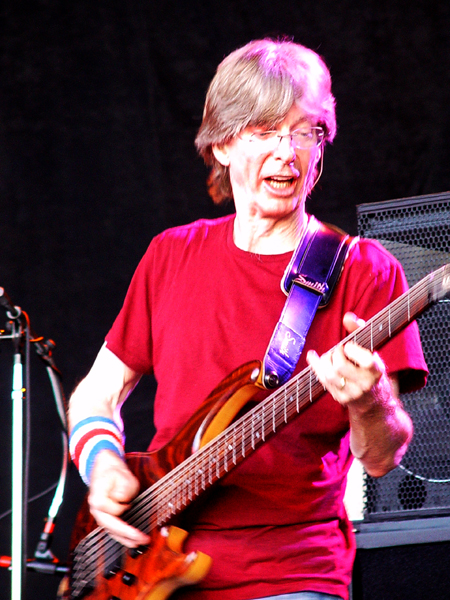 Independence Day starts with a buzz session sharing ideas on how fans can 'vote' with their everyday actions.  Following a workshop connecting fans with money-saving energy efficiency tips and a funky-fun green fashion show, Saturday concludes with a provocative 'Clean Energy & Vehicles Town Hall'  shedding light on how Americans, as a nation, can save bailout-level billions while protecting our environment, energy security, and quality of life via energy efficiency, clean energy, and clean transport.
Day three takes fans for a journey along "The path to Sustainable Cities", covering the latest in green building breakthroughs, organic and sustainable agriculture practices, and land use planning that promotes walkability and restores a sense of community.  After a workshop on how to grow an organic garden, the Think Tank concludes with a panel that will both explore smart policy solutions, and leave fans with messaging tips for becoming effective ambassadors of 'New Green Economy' solutions.
Reflecting the global need for action, participating musicians stem from diverse genres, and include Adam Gardner from Guster, Michael Kang of The String Cheese Incident, David Murphy of STS9, and members of Railroad Earth, Toubab Krewe, Giant Panda Guerrilla Dub Squad, and Four Finger Five.
~The nation that put a man on the moon can, and will, lead the way to A New Green Economy~
For a complete list of ROTHBURY Think Tank participants and programming, visit www.rothburyfestival.com.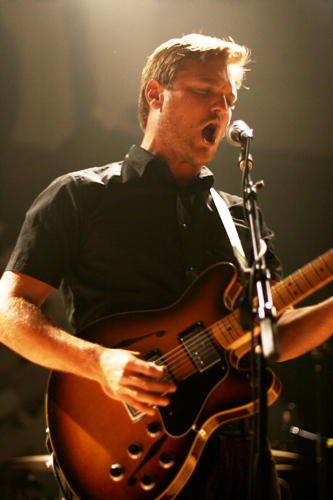 ROTHBURY 2009 ARTIST LINE-UP
On the heels of ROTHBURY's 2008 break-out festival hit, the 2nd anniversary of the around-the-clock (camping) concert, aptly held again on our country's birthday weekendJuly 2-3-4-5, 2009is in full swing with confirmed rock and folk luminaries and everything in between.
The String Cheese Incident (only 2009 performance) top the bill on Friday, July 3; The Dead (only summer appearance) headline on Saturday, July 4; and Bob Dylan and His Band and Willie Nelson & Family wrap up the weekend on Sunday, July 5. The Black Crowes, Damian "Jr. Gong" Marley & Nas, STS9 (2 shows: full band/Live PA Set), G. Love & Special Sauce, Gov't Mule, Broken Social Scene, Cold War Kids, Matisyahu, Guster, Les Claypool, Chromeo, Girl Talk, The Hold Steady, and Ani DiFranco will also be on the bill of over 60 diverse and stellar artists.  The full schedule of artist performances will be available soon.
ROTHBURY 2009 partners include Toyota, www.toyota.com, Merrell www.merrell.com, and Michigan State Lottery www.michigan.gov/lottery/