The Newgrass style had come quite a way since the days when John Hartford and New Grass Revival began deviating from the technique and approach that had defined the bluegrass previously. The original bluegrass players such as Ralph Stanley, Bill Monroe, Lester Flatt and Earl Scruggs were indeed innovators. As music is a reflection of times and the outlook of those playing, the late 1960s birthed ambitious and talented players who deviated from the rules. Still, their admiration and respect for the country greats before them was foundational. Almost fifty years later, Sam Bush is seen as not only "the king of Newgrass" as he donned early in his career, but the grandfather of a style that has inspired and stimulated brilliant players of three generations. Today, Bush's shows are inspired and ever-changing. His band is one that has been with him for years, all heavy-hitting virtuosos. The newest member of Sam Bush Band, Todd Parks, is going on a seven-year tenure. Banjoist Scott Vestal, guitarist Stephen Mougin, and drummer Chris Brown have been with Bush since their prized 2006 album Laps In Seven.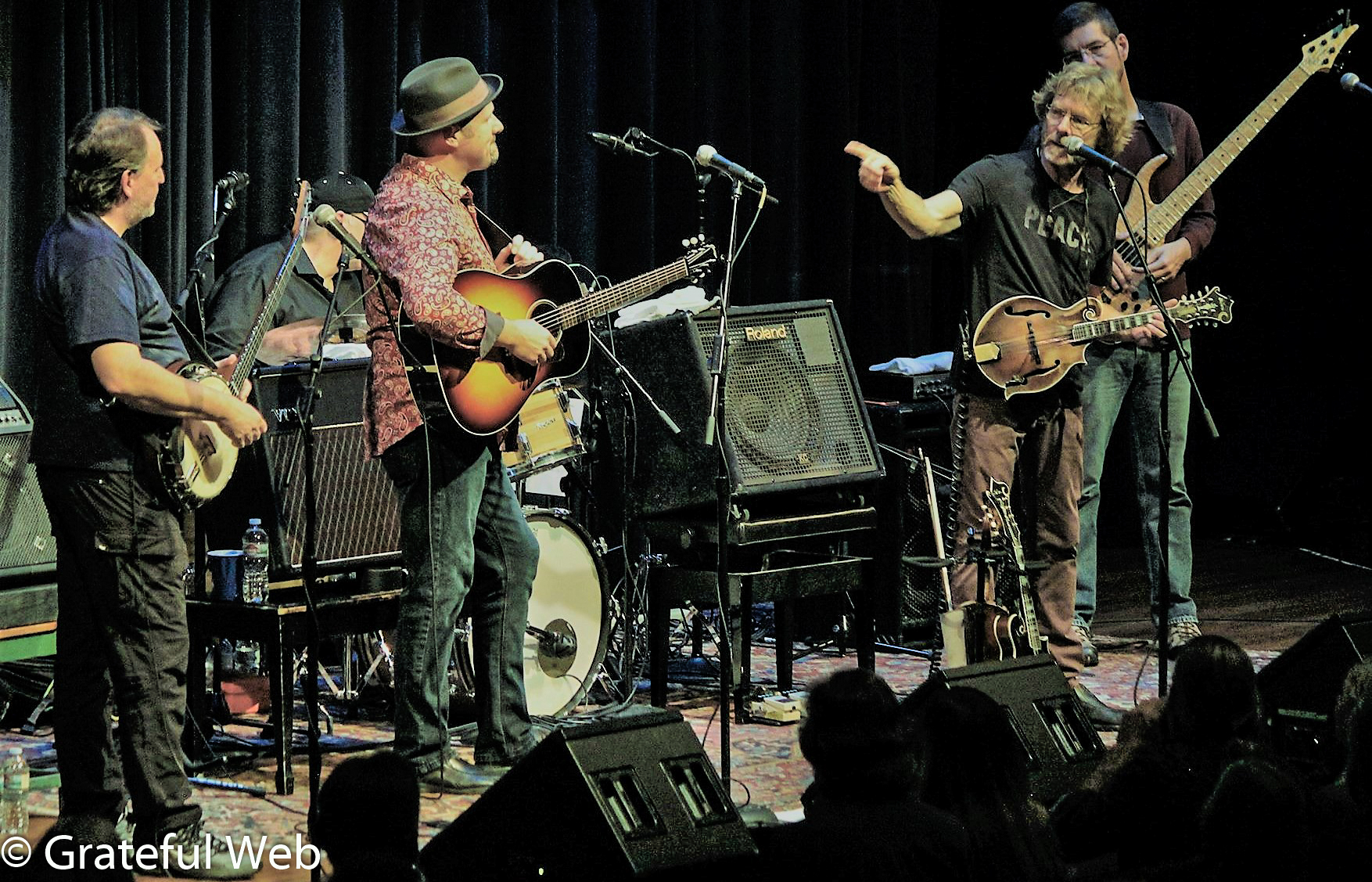 During a time where music is much needed to bond and strengthen community, Berkeley's Freight & Salvage Coffeehouse welcomed back Sam Bush Band for an inspired performance that had most the multi-age crowd out of their seats and dancing (which is saying a lot as the Freight's seating is some of most comfortable in the Bay Area.) The crowd's enthusiasm grew more boisterous song-by-song, to the point where the ever-humored Bush covertly honored requests. Out the gates the band launched into the opening track from 2016's Storyman album, "Play By Your Own Rules." Storyman is a demonstration of the enduring vivid partnership between Bush and his long-time collaborator, songwriter Jeff Black. The songs off Storyman have aged well on the road, as many of Bush's tunes tend to. Band and fan favorite "Ridin' that Bluegrass Train," came next. The jaunty self-referential number transformed the seated show into a hootenanny.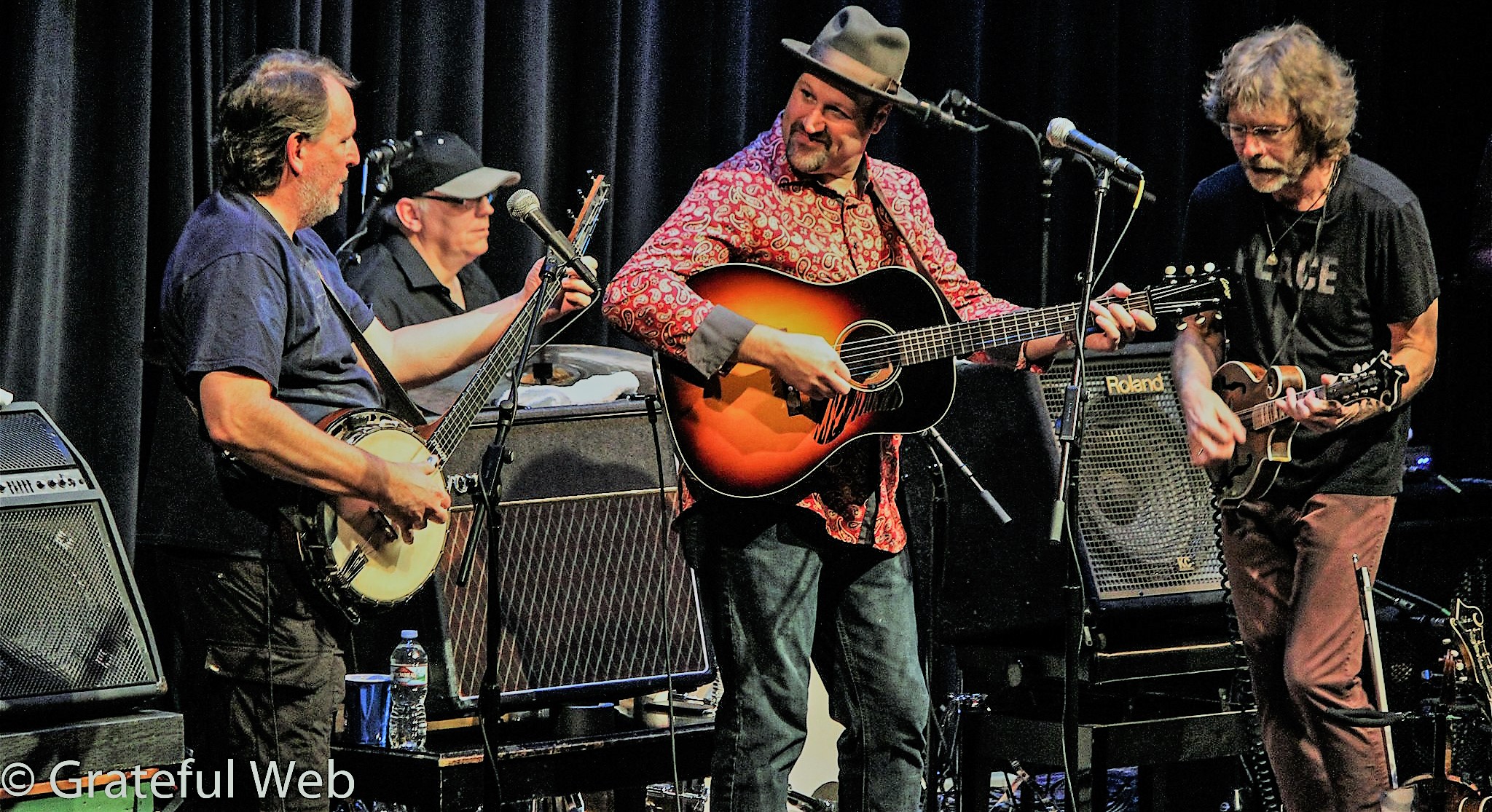 Sam's always been one to take hits across the spectrum of rock, jazz, funk, and soul and restring them. That moment came when he introduced a tune by late and great New Orleans piano-man, bandleader, and arranger Alan Toussaint which he tactfully enunciated as "Alan Too Saint." Sam Bush Band busted out the Nola classic "Sneaking Sally Thru The Alley," in a grassy-swing instrumentation, catching the crowd off-guard in uproarious delight. Next came the Bill Monroe classic "Roll on Buddy, Roll on," which Sam Bush Band recorded for their 2012 Circles Around Me album. In between songs Sam indulged the audience, as a mounting howl became harder to ignore. Sam & the gang understood what the devoted fans were putting out and rewarded with a spirited rendition of, "Howlin' at the Moon," the title track from Sam's definitive 1998 album. The crowd erupted as their pleas were met and executed on the condition of audience participation. Next came a warmly familiar classic from the Newgrass Revival days. "White Freightliner Blues," has been a staple of Sam Bush's career-spanning catalog, and last Sunday's delivery would have made Townes Van Zant proud.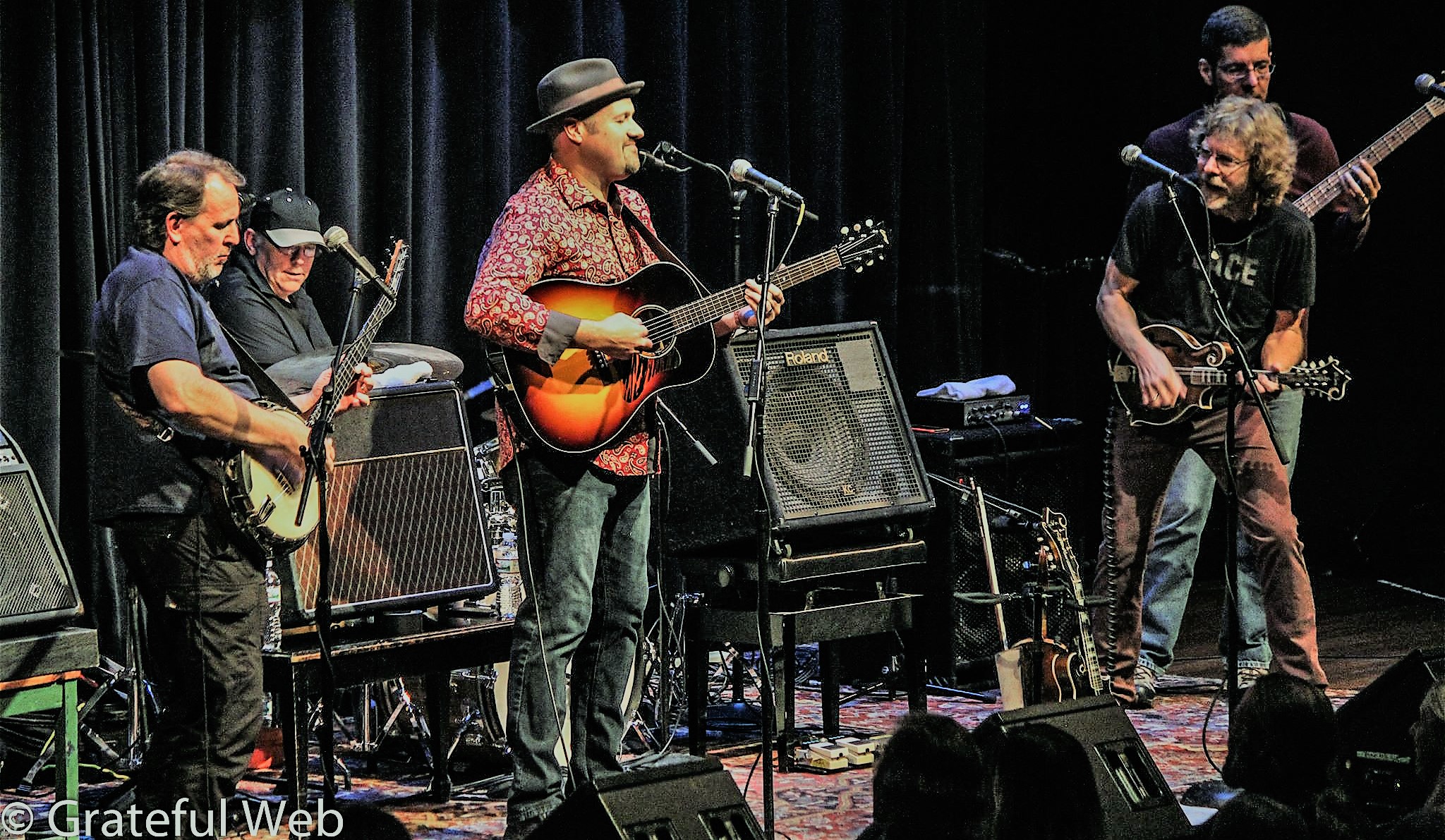 Showcasing a career-spanning set list, "The Mahavishnu Mountain Boys," from King of My World (2004) gained way for some of the evening's heaviest jamming. Sam broke out his fiddle and using trippy pedal distortion effects. They are the fusion-dwellers of the bluegrass world. To conclude Sunday's outstanding performance, Sam introduced a big number he wrote over forty years ago. "Sapporo," another Newgrass-era gem, was inspired by the group's 1976 trip to Japan. Sam joked that the five-key chord structure was appealing, when in actuality; Bush's "Sapporo" is one of his most complex works. A true display of each individual player's aptitude and sense of stringed-adventure, the fifteen-minute jammer sprawled the group's dynamics individually and collectively, all framed within the dynamics of Japanese scales.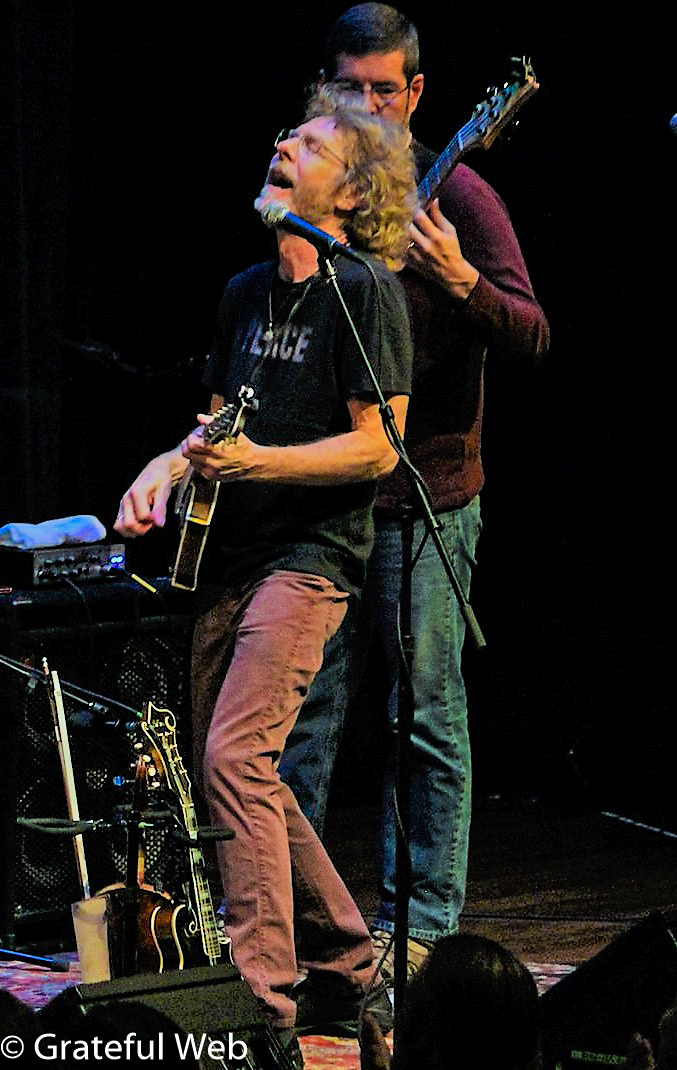 Each Sam Bush Band gig continues to be it's own unique adventure. They bounce off of the indulgence of their audience and flex their playing and sets based off each individual setting. It's delightful to see a veteran like Bush as vibrant as ever, never-fading and continuing to expand the catalogue and possibilities.