Today, Scott Metzger shares a new track, "The Dark Triad." The song was originally recorded during the sessions that led to the Brooklyn-based guitarist's solo acoustic album, Too Close To Reason, that was issued via Royal Potato Family earlier this year. Metzger felt the recording didn't work within the 12-track collection's sequence, but he loved the performance and ultimately decided to release it as a stand-alone single.
"With 'The Dark Triad' I was trying to capture a mood not unlike some of the Tim Burton claymation films," explains Metzger. "I love that eccentric, creepy, dreamy, emotional aesthetic and was hoping to capture some of that vibe here. I think the arrangement unfolds in a cool, interesting way and really tells a story that feels spontaneous and musical. D. James Goodwin's mix puts the tune in a specific sonic space, and Lorenzo Wolff's engineering captured the sound of my old Martin acoustic beautifully."
The release of "The Dark Triad" coincides with Metzger's acoustic trio, featuring Katie Jacoby on violin and Simon Kafka on second guitar, playing four shows in the Southeast this week. The run begins tonight at Eddie's Attic in Decatur, GA and includes a performance at Warren Haynes' Christmas Jam in Asheville, NC.
Metzger who's also a member of Grateful Dead revivalists, Joe Russo's Almost Dead (JRAD) and leads his own instrumental rock trio WOLF! (who released the EP Adult Entertainment in October) plans to head back into the studio in early 2023 to begin work on his next studio album.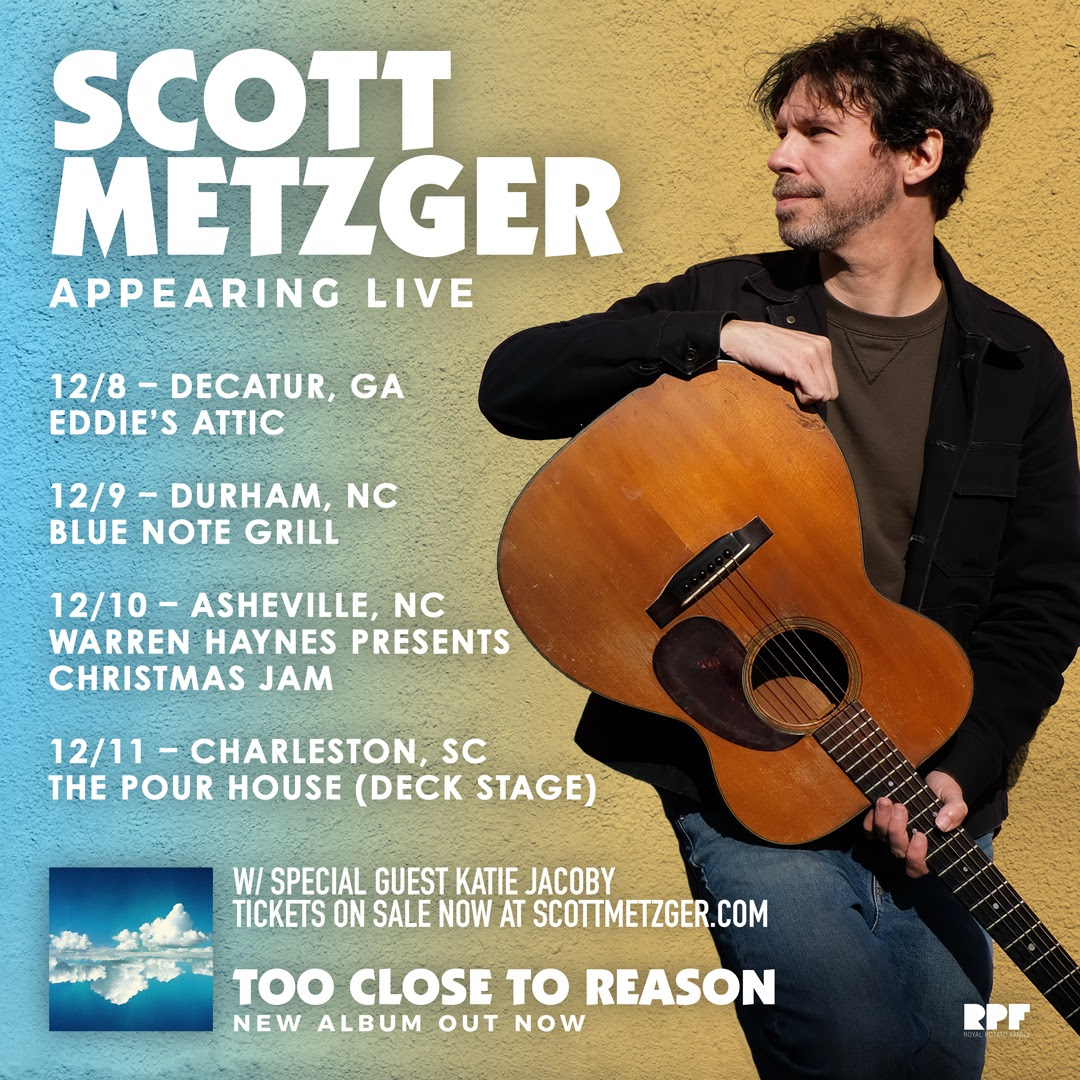 TOUR DATES:
12/8 - Decatur, GA - Eddie's Attic
12/9 - Durham, NC - Blue Note Grill
12/10 - Asheville, NC - Warren Haynes Christmas Jam
12/11 - Charleston, SC - The Pour House (deck)