Fifty years is a long time to participate in anything. So long, in fact, that gold is the appropriate anniversary gift. The multi-cultural, mixed genre Shakti brought their Fiftieth Anniversary Tour to the famed Capitol Theatre in Port Chester, NY on August 19, 2023. The band's unique mix of blues with North and South Indian rhythmic and melodic perspectives captivated the crowd and exemplified how exceptionally gifted these musicians are. Legendary jazz guitarist John Scofield handled opening duties.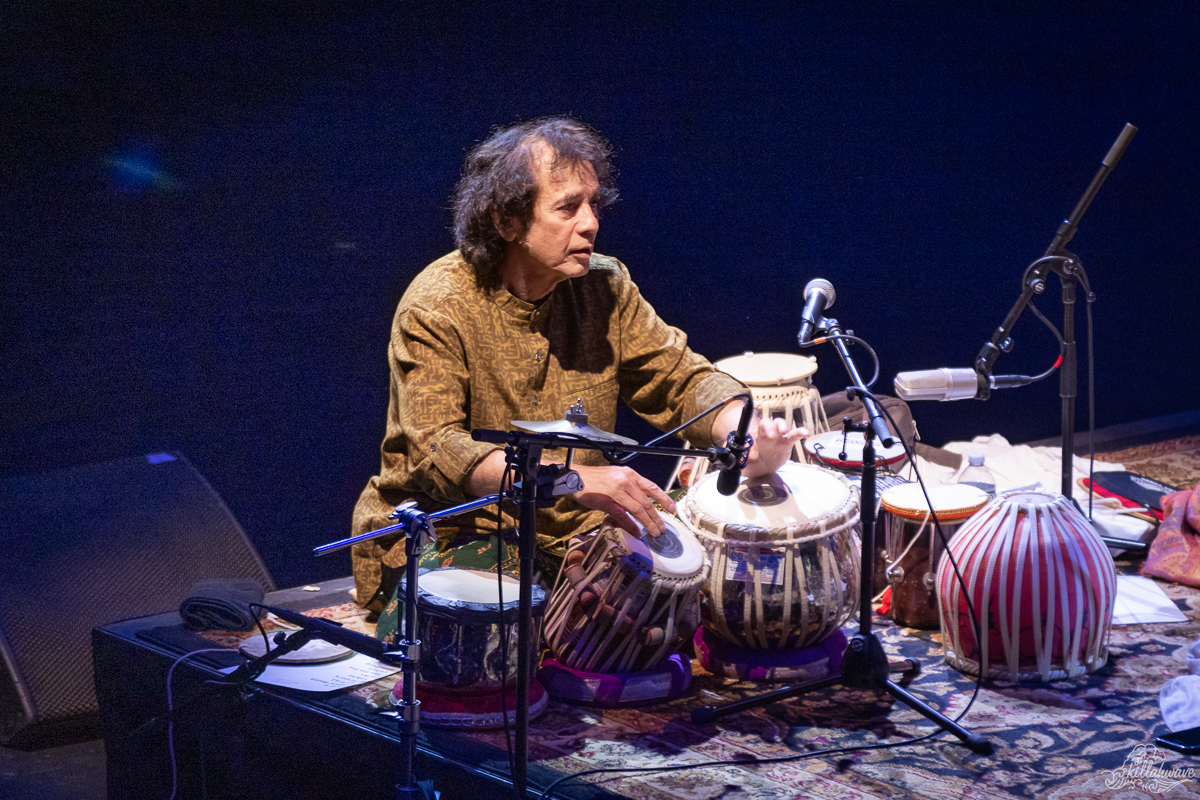 Shakti's current lineup included guitarist John McLaughlin, tabla player Zakir Hussain, vocalist Shankar Mahadevan, ghatam player Selvaganesh Vinayakram, and violinist Ganesh Rajagopalan. They formed fifty years ago with a core of McLaughlin and Hussain and originally included L Shankar on the violin. In fact, McLaughlin left his famous project, the Mahavishnu Orchestra, to work with Hussain. In addition to mixing Eastern and Western approaches, Shakti also merged Hindustani (Northern) and Carnatic (Southern) music traditions. They have released four albums to date, including the 2023 release This Moment.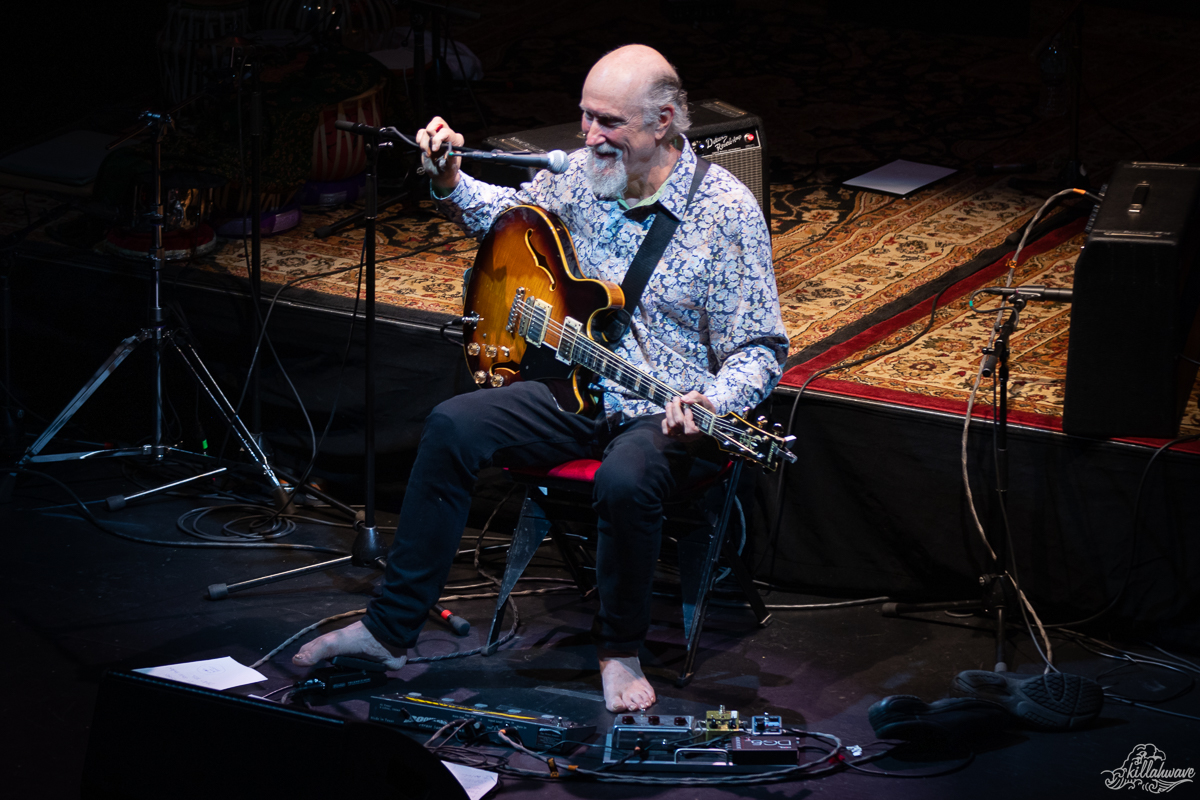 Jazz guitarist John Scofield kicked off this special evening with a forty-five-minute solo set featuring tunes from Miles Davis, Charlie Parker, and Bob Dylan. Scofield was very candid and engaged with the crowd. He shared that he saw John McLaughlin at the Capitol Theatre forty years ago, and that is what inspired him to be the skilled musician he became.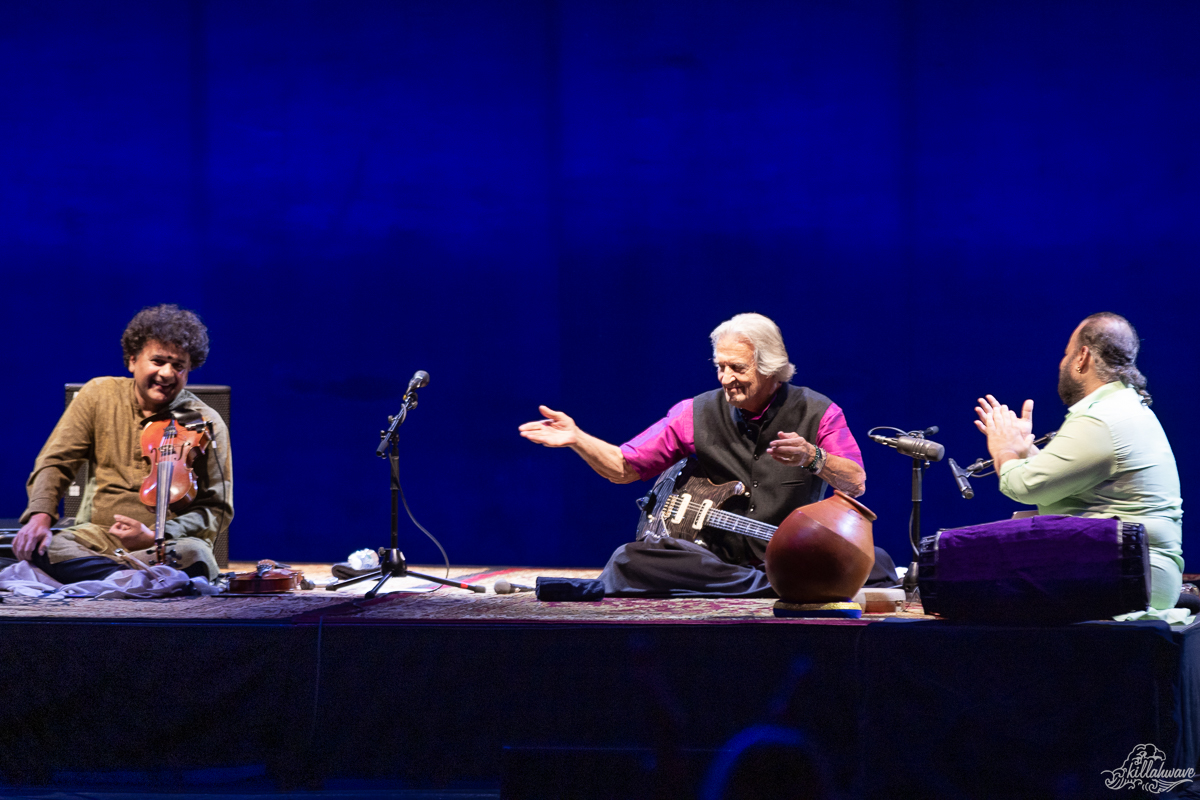 After a quick break, Shakti emerged from the green room and seated themselves on a single platform in the middle of the stage. The set began with a golden gift of "5 in the Morning, 6 in the Afternoon," followed by "Anna," in which Hussain shared some heartfelt words. New tunes "Giriraj Sudha" and "Shrini's Dream" from This Moment followed.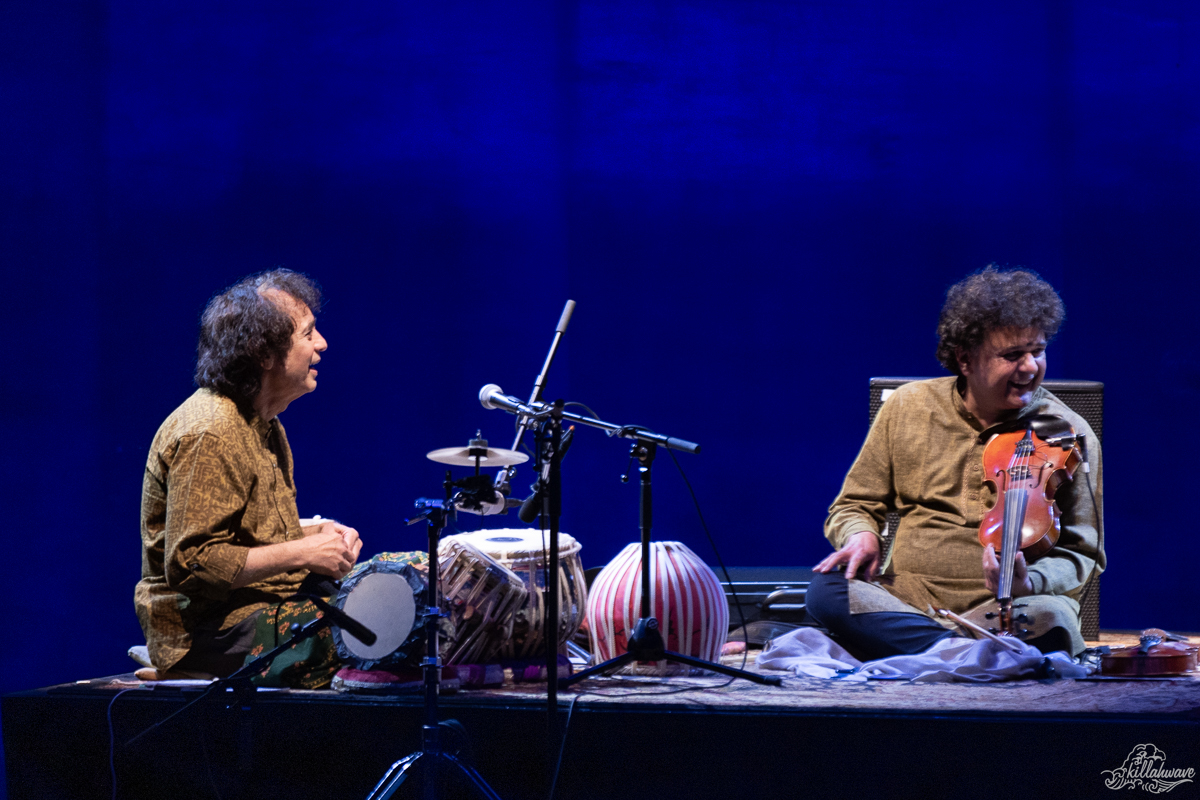 Mahadevan joined the party during "Sakhi." Their classic tune, "Lotus Feet," from the 1976 release Shakti, showed an exceptionally talented band at their best. "Bending the Rules" completed the This Moment hat trick. The show ended on a very high note with "Finding the Way" and "La Danse du Bonheur."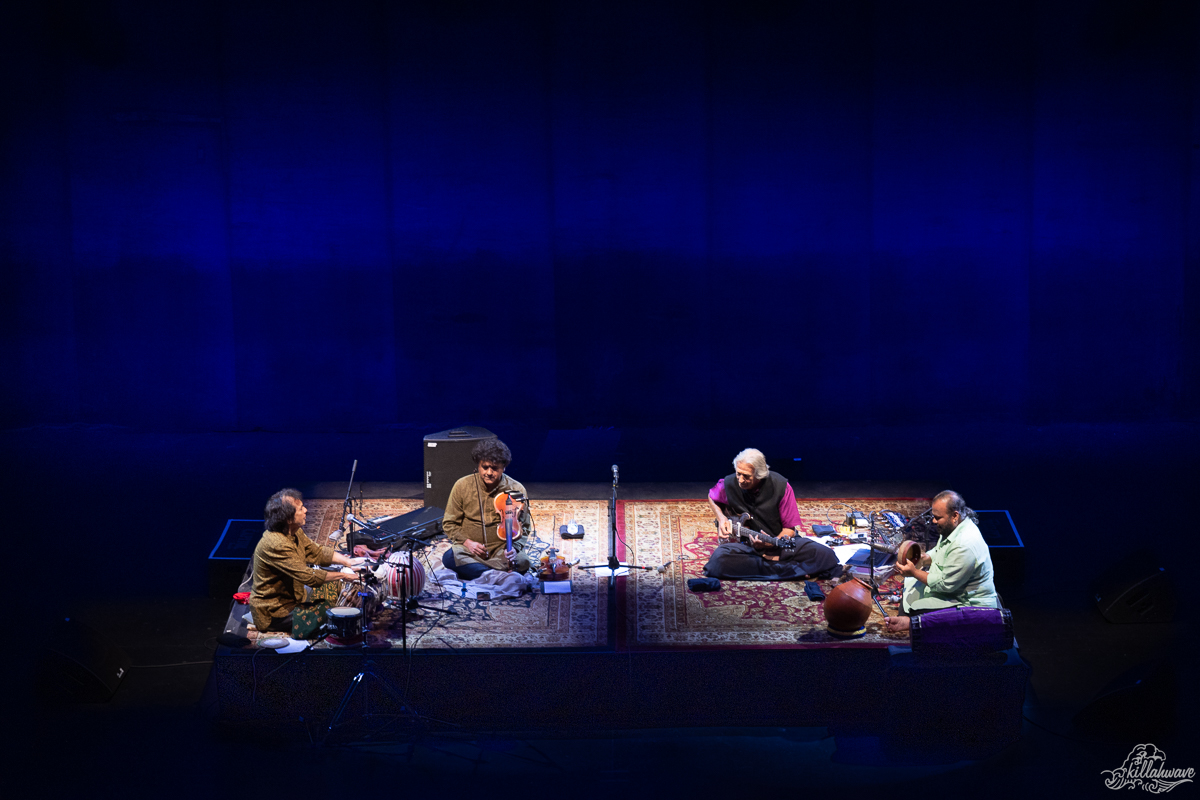 Shakti is back in action again tomorrow in Cary, NC at Koka Booth Ampitheatre. Hop on over to their tour page for more dates before this iconic multi-cultural tour ends.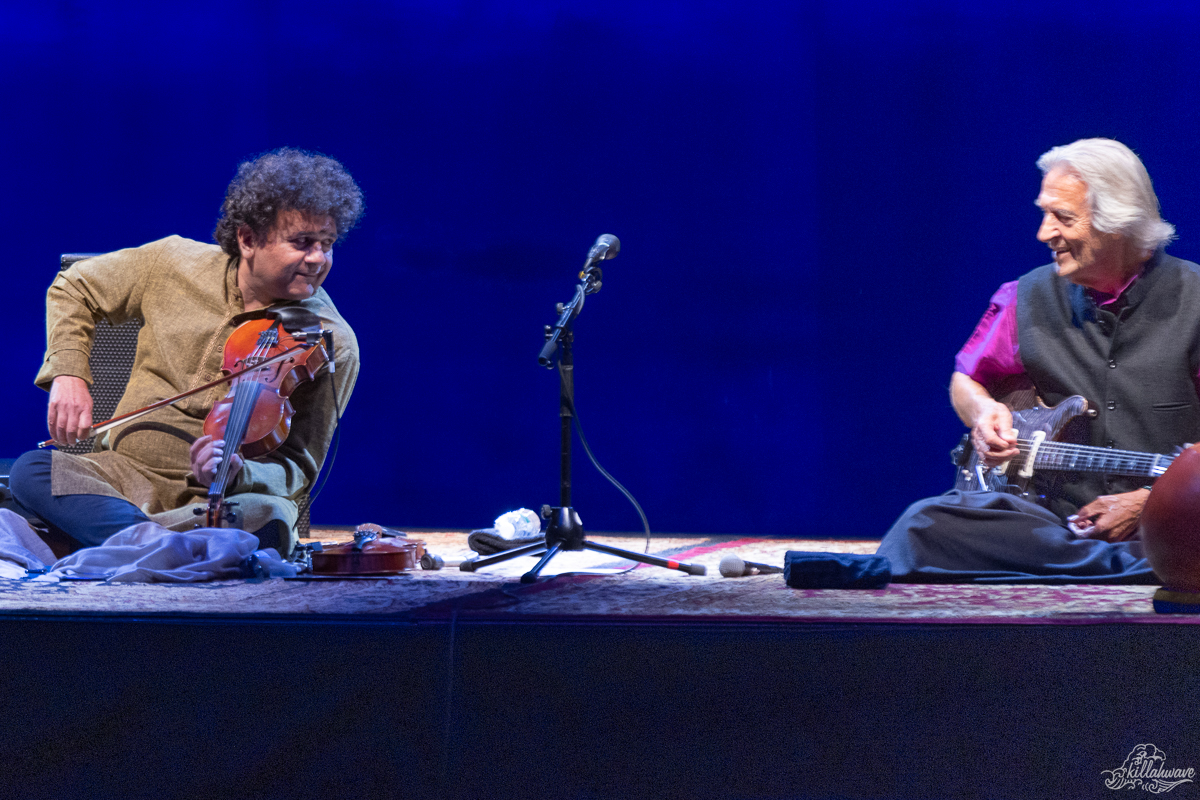 Check out more photos from the show!
Set: 5 in the Morning, 6 in the Afternoon, Anna, Giriraj Sudha, Shrini's Dream, Sakhi, Kiki, Ma No pa, Lotus Feet, Bending the Rules, Finding the Way, La Danse du Bonheur