For any deadheads who may be making the trek to Boulder for Dead & Company over the fourth of July weekend might want to get to town just a couple days early..  The Fox Theatre in Boulder will play host to some groovy dead interpretations.  Grateful Web recently spoke to Shred is Dead guitarist, Marcus Rezak to tell us a bit of the band's history and how he became a deadhead.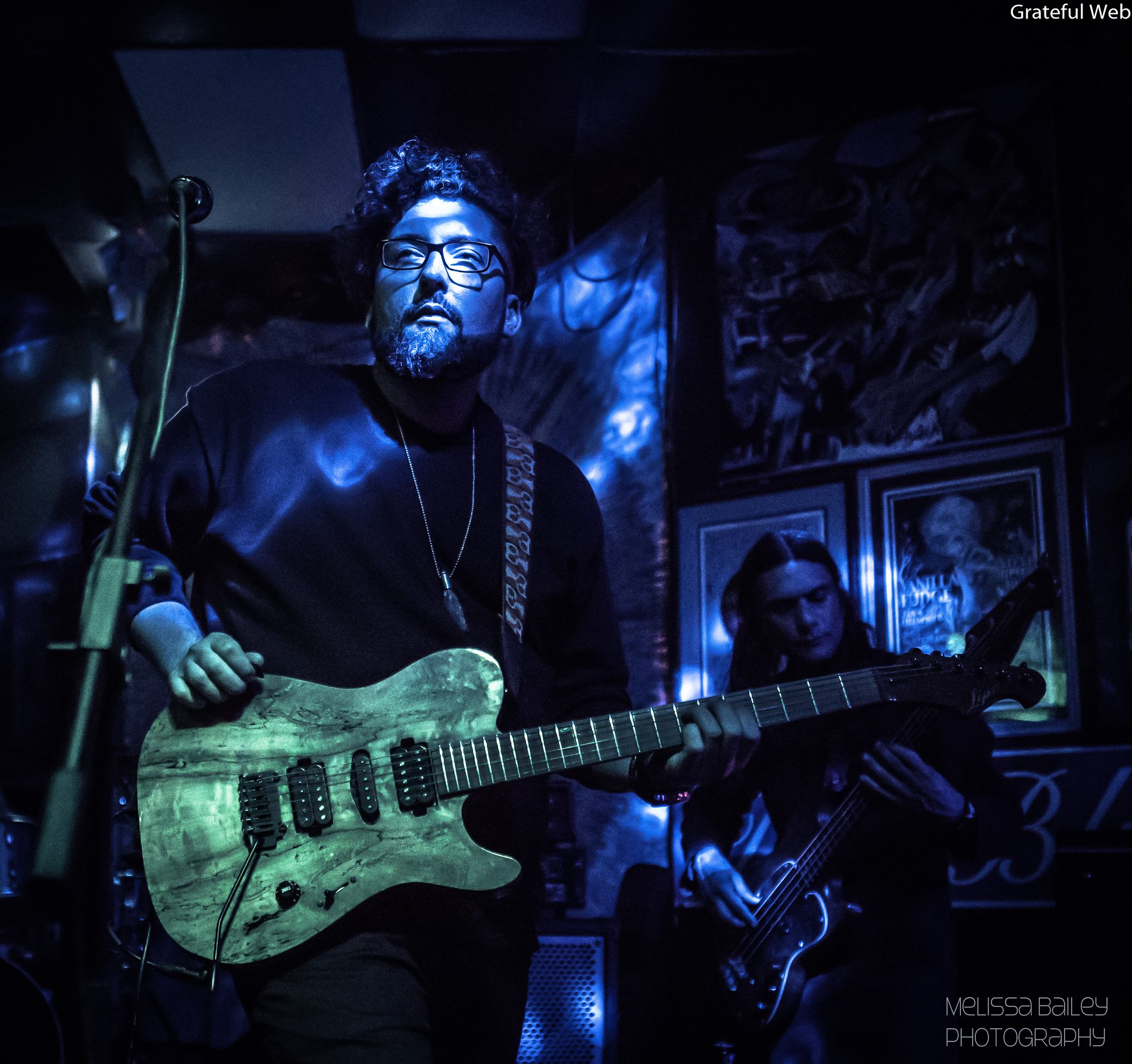 My first exposure to the Dead was a hat with the Rosebud logo on it—I was like 13 at a summer camp—and I asked about it, and the guy said it was from the Grateful Dead, "You never heard of the Grateful Dead," and I said, "No."  He had a bunch of tapes, so he turned me on to what they meant.  I got into it, and soon after I got pulled in by, I'm pretty sure, "Scarlet-Fire" from Cornell.  My uncle was a great Dead Head back in the day, and he used to play guitar for me when I was a little kid, I don't even remember it, but I saw pictures.  So that was my first experience. 
All through high school, I listened to a lot of Dead, Howard Wales, and Jerry Garcia, different stuff than just pure Dead.  I've always had that influence— playing free and open.  I wanted to get back to that, after playing a lot of really constructed music, really arranged.  And then Fare Thee Well came to Chicago, and the whole town was excited, the vibes were amazing.  And I had a vision of doing a pre-show for that whole weekend on Thursday night.  So I booked a show at the Emporium in Wicker Park, Chicago, and got a bunch of my musician friends to come down and play the show.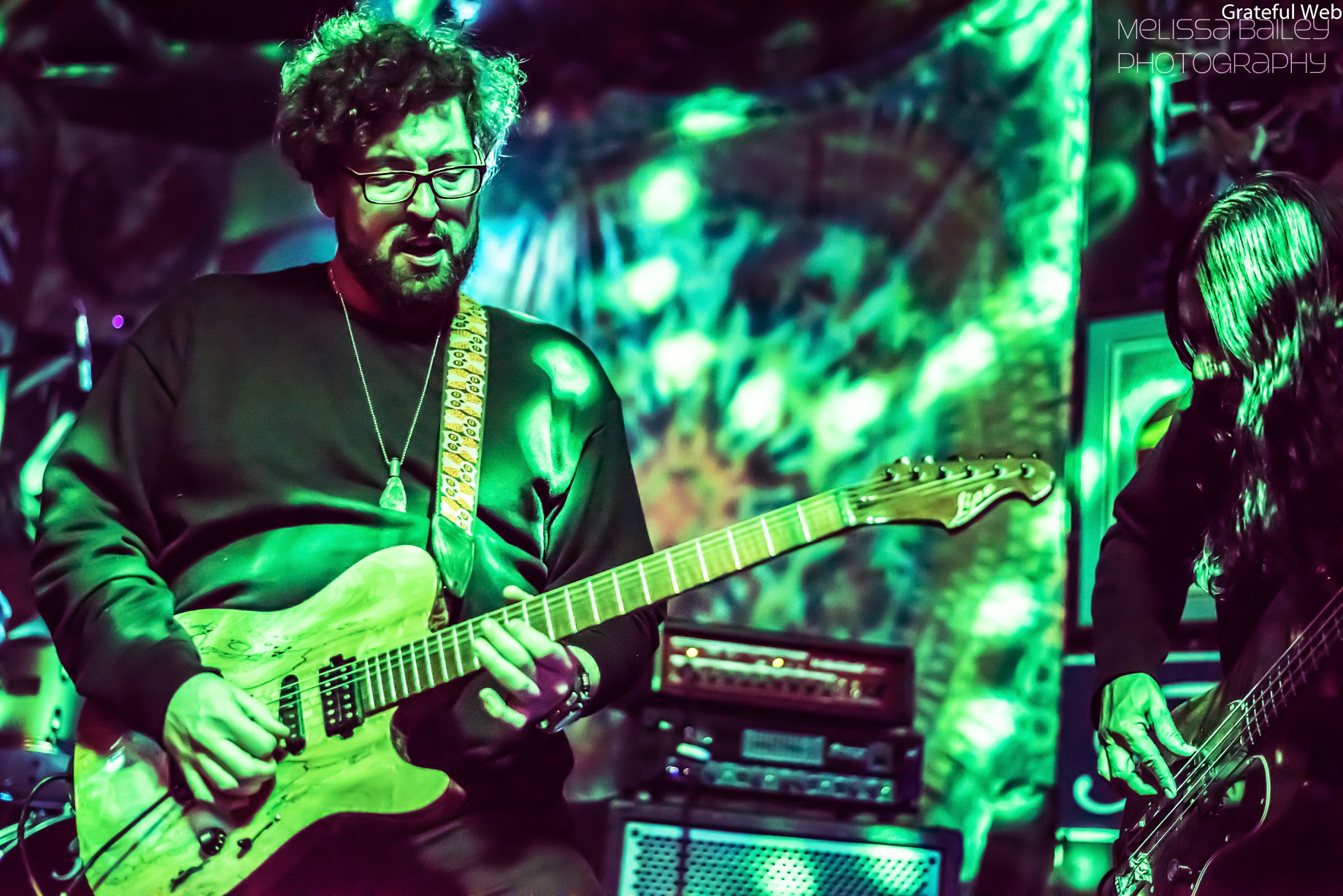 It wasn't called Shred is Dead, but it was based around doing the Dead's music in a progressive jazz, fusion-y and electronic at times way, different from the way anyone else was doing it, in a non-traditional way.  And it went really, really well.  Fareed Haque (Garage Mahal) was playing guitar also, Todd Stoops (RAQ, Electric Beethoven), Steve Molitz who played with Phil & Friends, Greg Fundis was on drums, and Joel Cummins from Umphrey's McGee came down too.  So it was a really great night, and the vibes were really high.  And it kinda got me thinking.  I really loved playing the music, and I wanted to do more of it.
I started thinking about how to make it happen—I started taking a look at the arrangements and the songs that I really loved, and started putting a band together.  The next ones after that were a few shows on the East Coast; I can't remember what we were calling it, maybe Without a Net.  Reed Mathis was on some of those.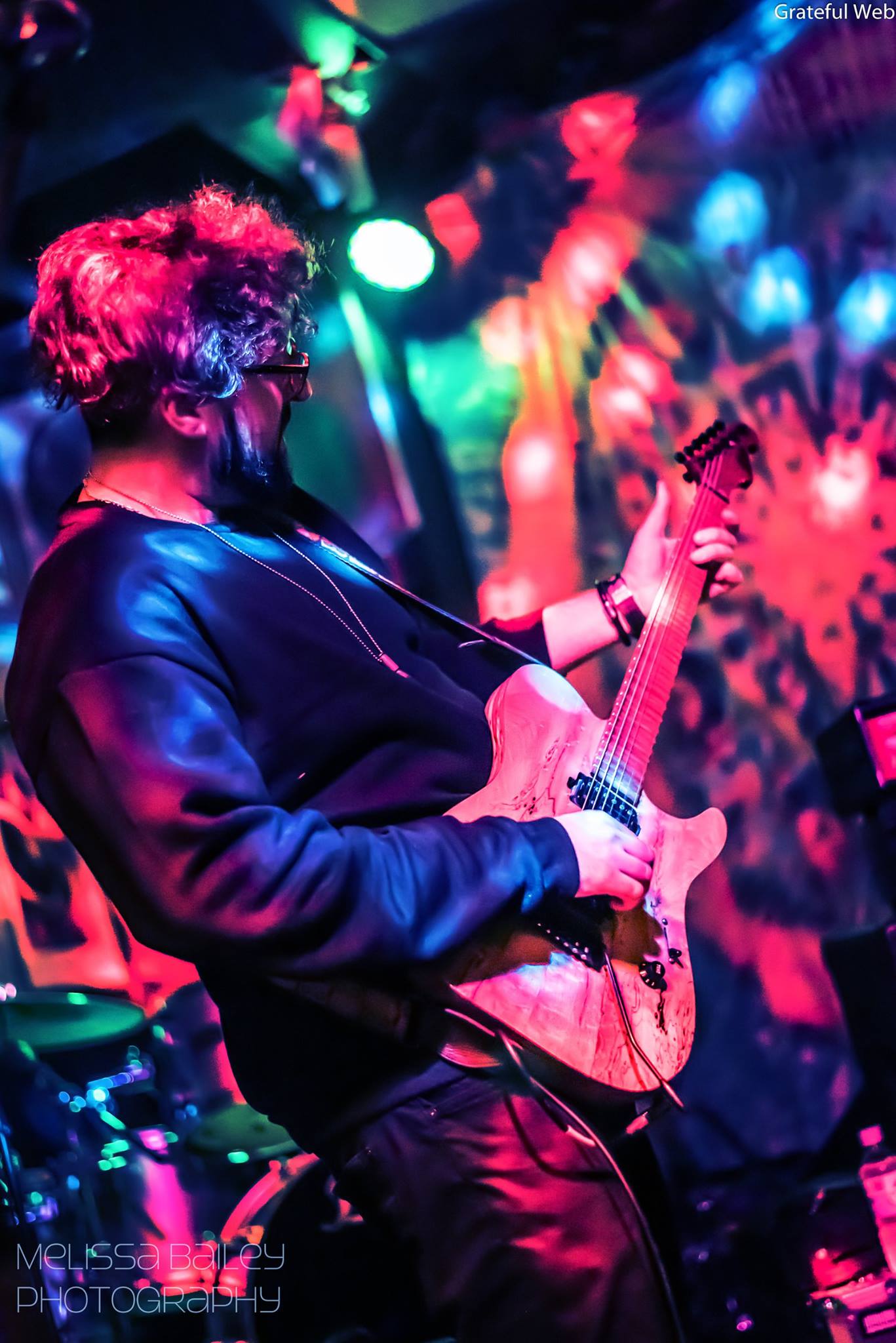 Then I decided to make it an actual group, made arrangements and rehearsed people, and named it Shred is Dead, and the first show we did was at Skull and Roses last year.  We've done a bunch of shows since then.  We opened for Melvin Seals & JGB in L.A., and in a couple of places in Chicago, did one with Cubensis at the Lighthouse, and we have some more coming up in including our first show in Boulder this July.  And I've got plans for an album that'll be Shred is Dead emulating the Dead in a way that's different.  It's been really fun to brainstorm on, see how to make the music different.
You can catch Marcus with Shred is Dead in Boulder on July 3rd, 2019.  Also on the bill will be Chicago based funk rockers, Tula. Snag tickets here to catch yet a new iteration of Dead tunes as we all gear up for Dead & Company's tour-ending shows.