After nearly two weeks of cold rainy, and foggy weather on the southern California coast, the sun came out just in time for the opening day of the 2023 Skull and Roses Music Festival on Surfers Point in Ventura. The shortened first day of music, which began at 5 pm, was a bonus day for the many fans of the Grateful Dead genre who filled the sold-out campgrounds earlier in the day.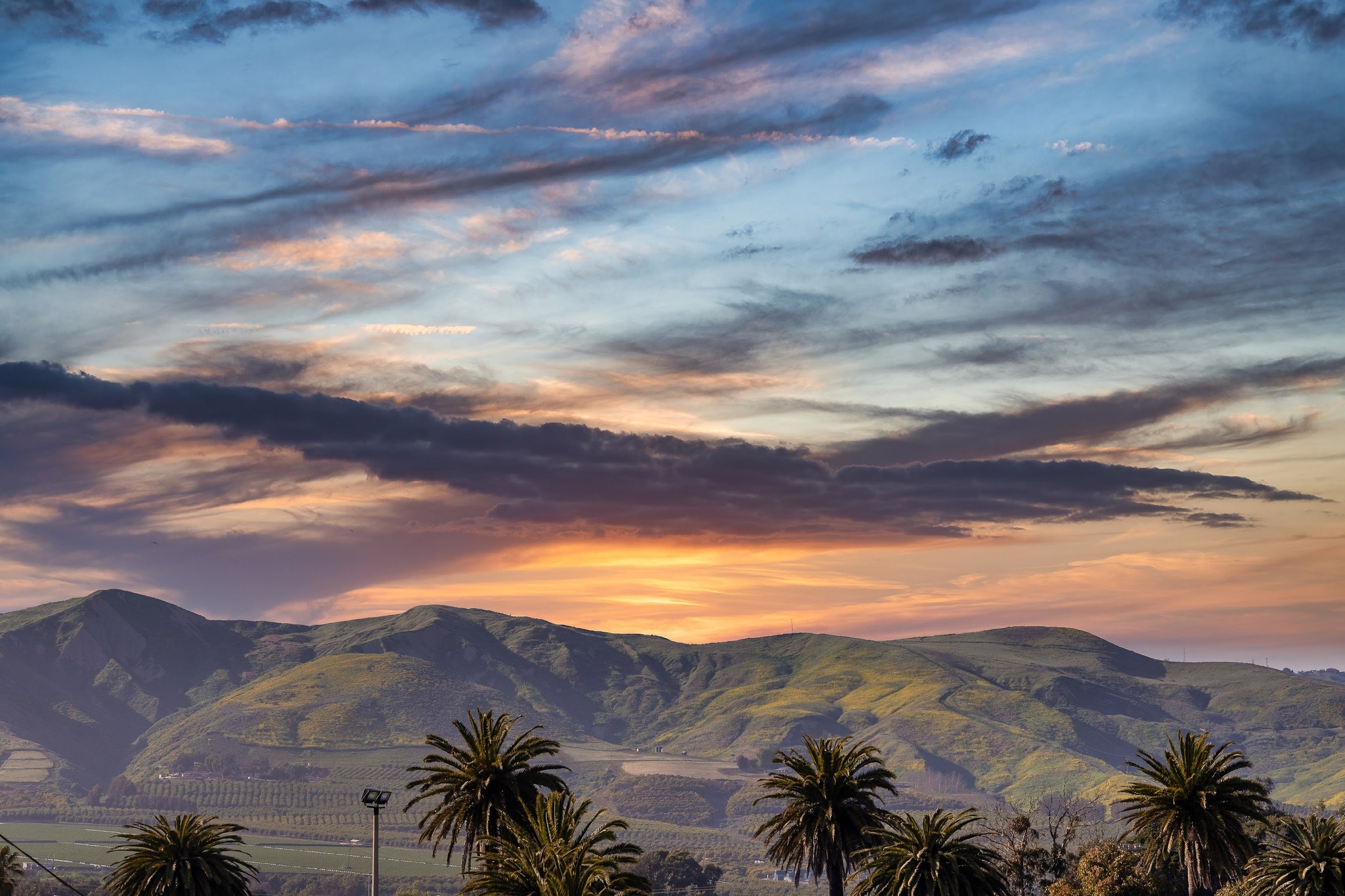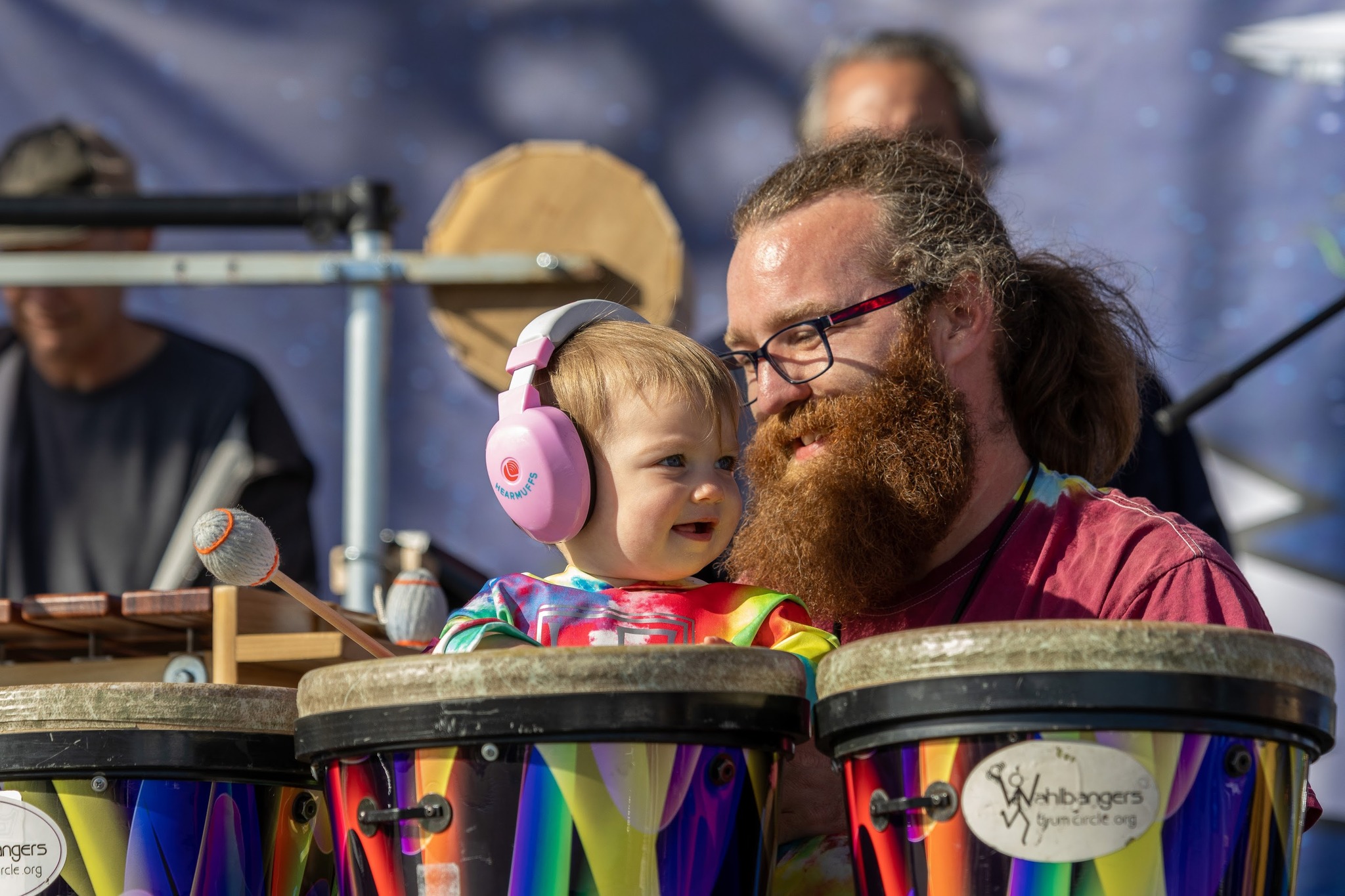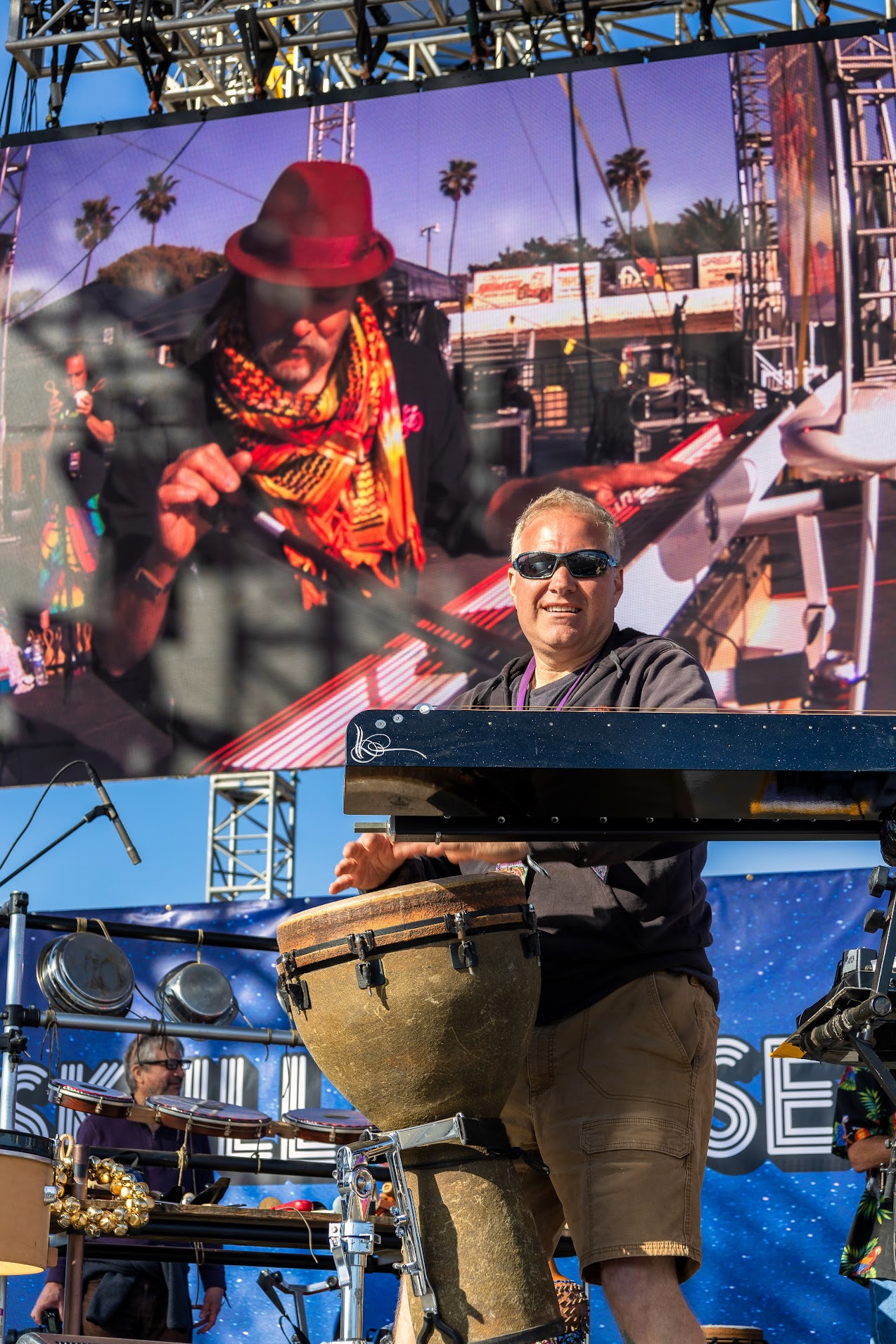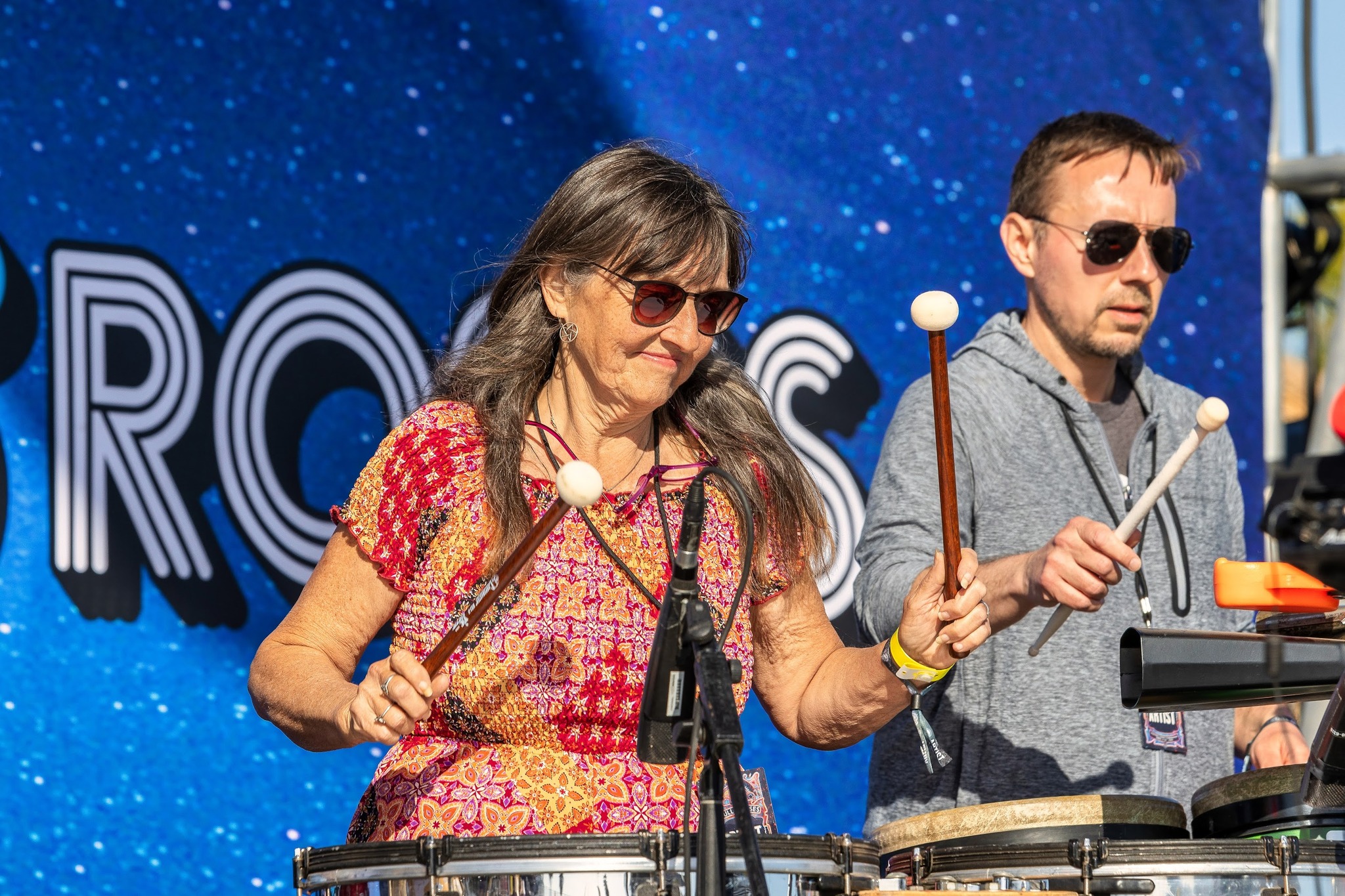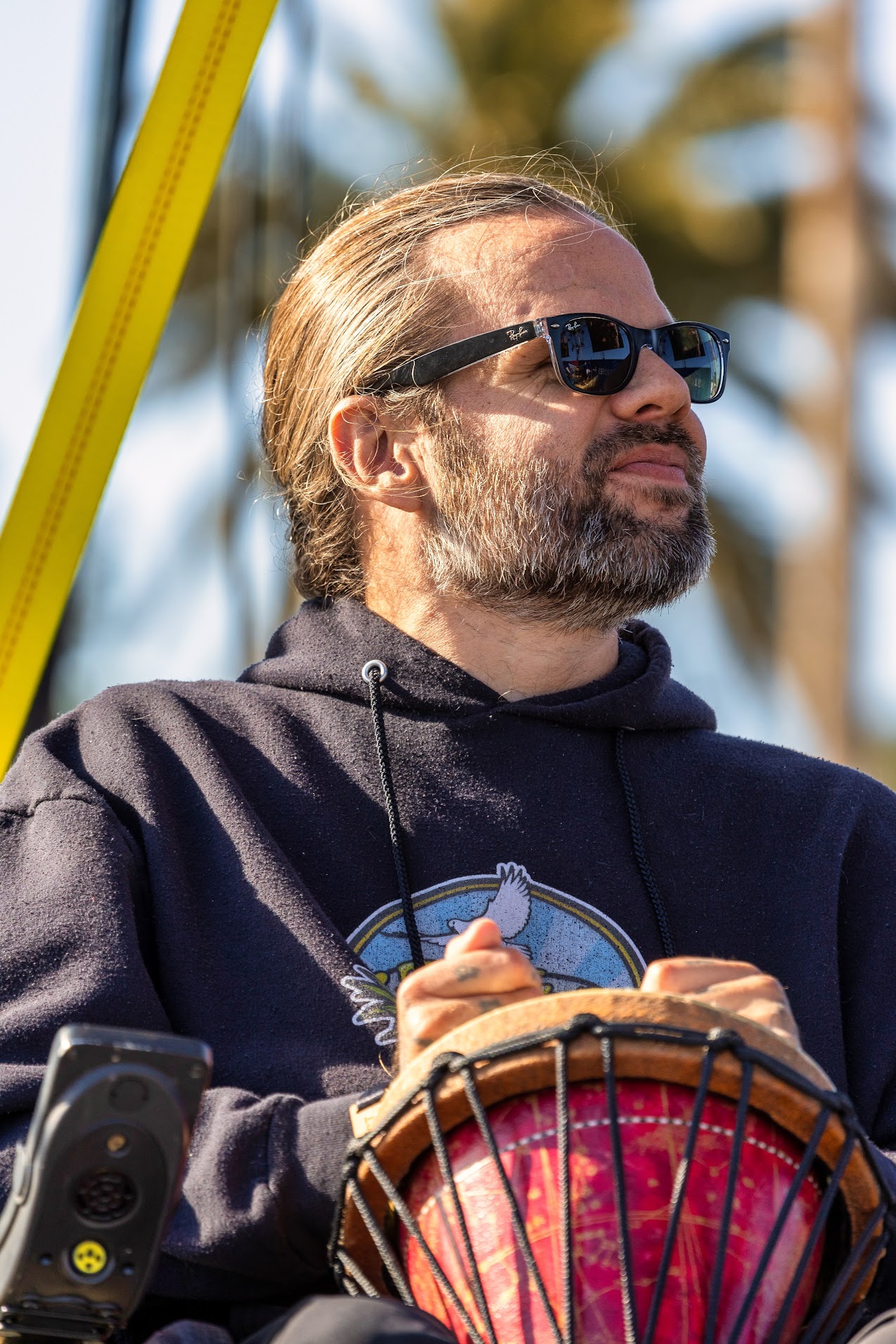 In a crystal-clear sky, strange clouds were painted with myriad colors during a spectacular sunset, which gave way to a brilliant star-filled night sky. The evening sky dominated all five nights with a view of a partial moon aligned with the planet Venus. The Beam Brothers joined the Wahlbangers for an opening set in the afternoon. Surfers could be seen catching chest-high waves on Surfers Point in the Pacific Ocean fronting the vast campground. Bejaraño and Chris Wahl of the Wahlbangers Drum Circle Organization are The core of the Beam Brothers Band. They were joined onstage but multiple percussionists, including some who brought their youngest children to the jam session. It was a fitting opening to the multi-generational gathering at the Fairgrounds.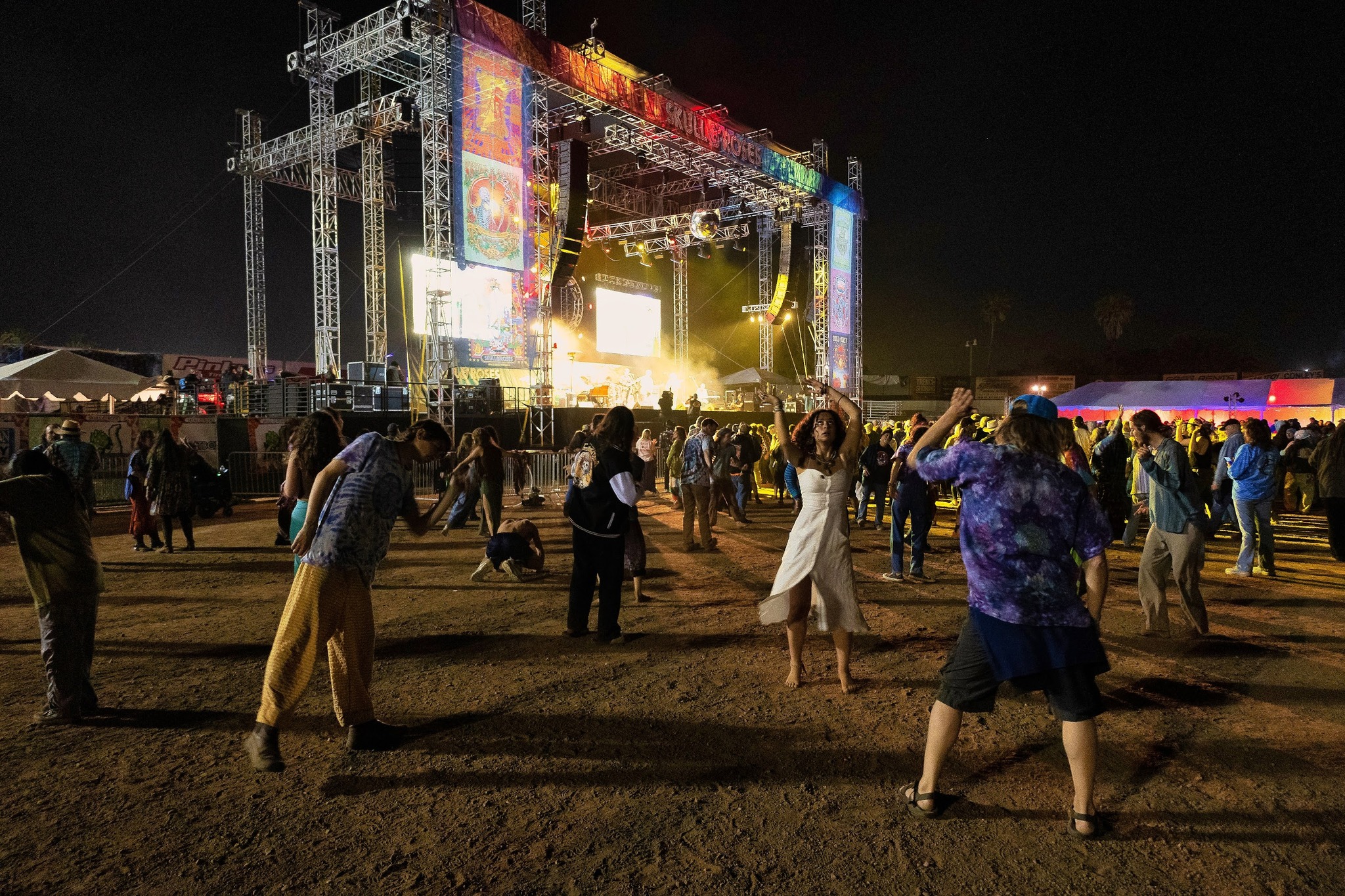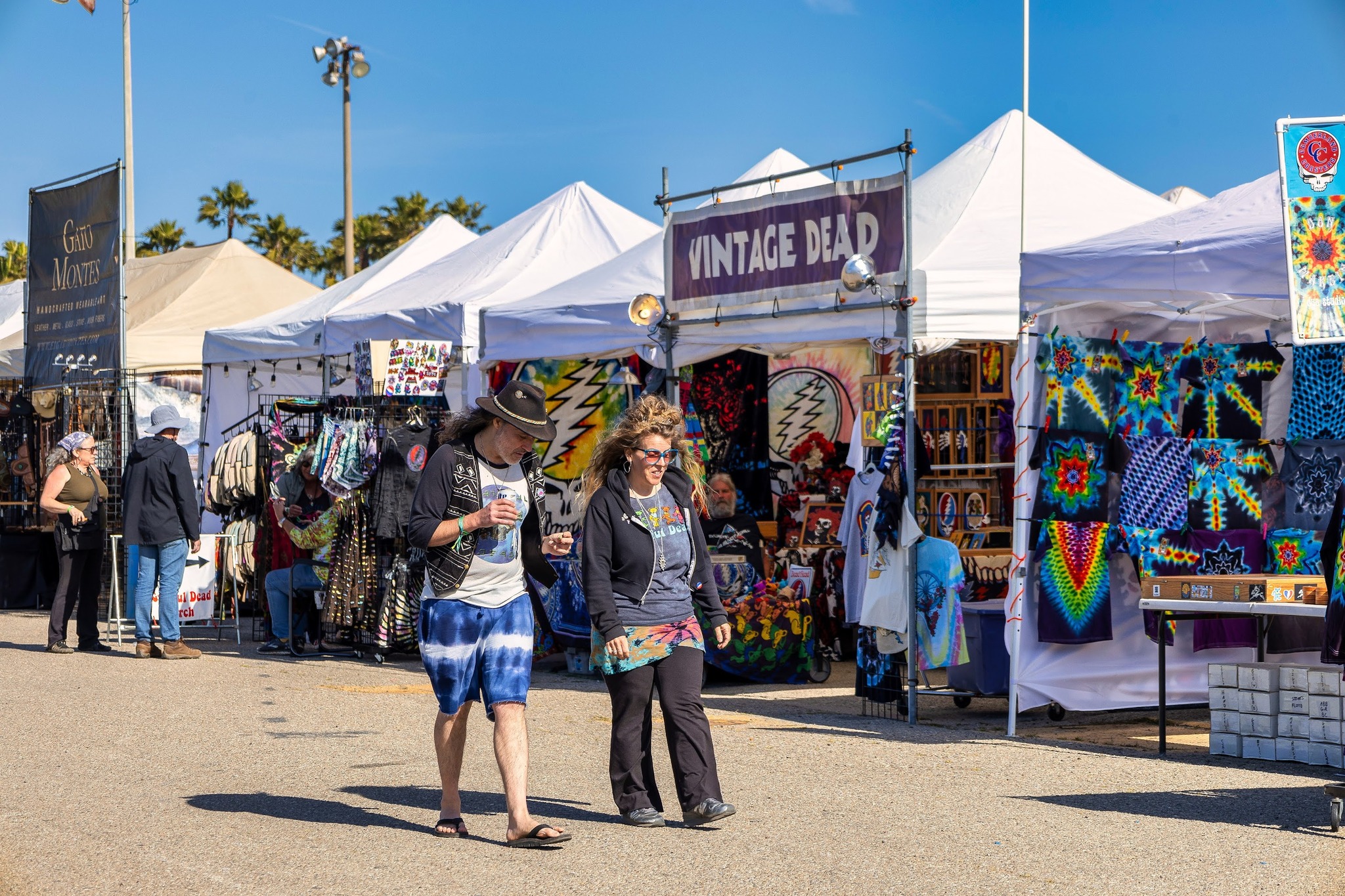 Everything was bigger and better at this year's Skull and Roses Festival, expanding for the first time to five days. The massive stage, which took nearly two weeks to construct, featured giant video screens, state-of-the-art lighting, and a gigantic sound system. A labyrinth of art vendors stretched across the campgrounds with all manner of handmade goods. The food vendor choices also expanded this year with offerings like corn on the cob Cambodian style with a secret coconut sauce and, for the meat eaters, a sumptuous barbecue and taco stand. There was even an all-vegetarian vendor option on the campgrounds. Plenty of beverage options kept the crowd satiated. Many in the crowd took advantage of the legal status of Marijuana in California to smoke and consume all manner of edibles.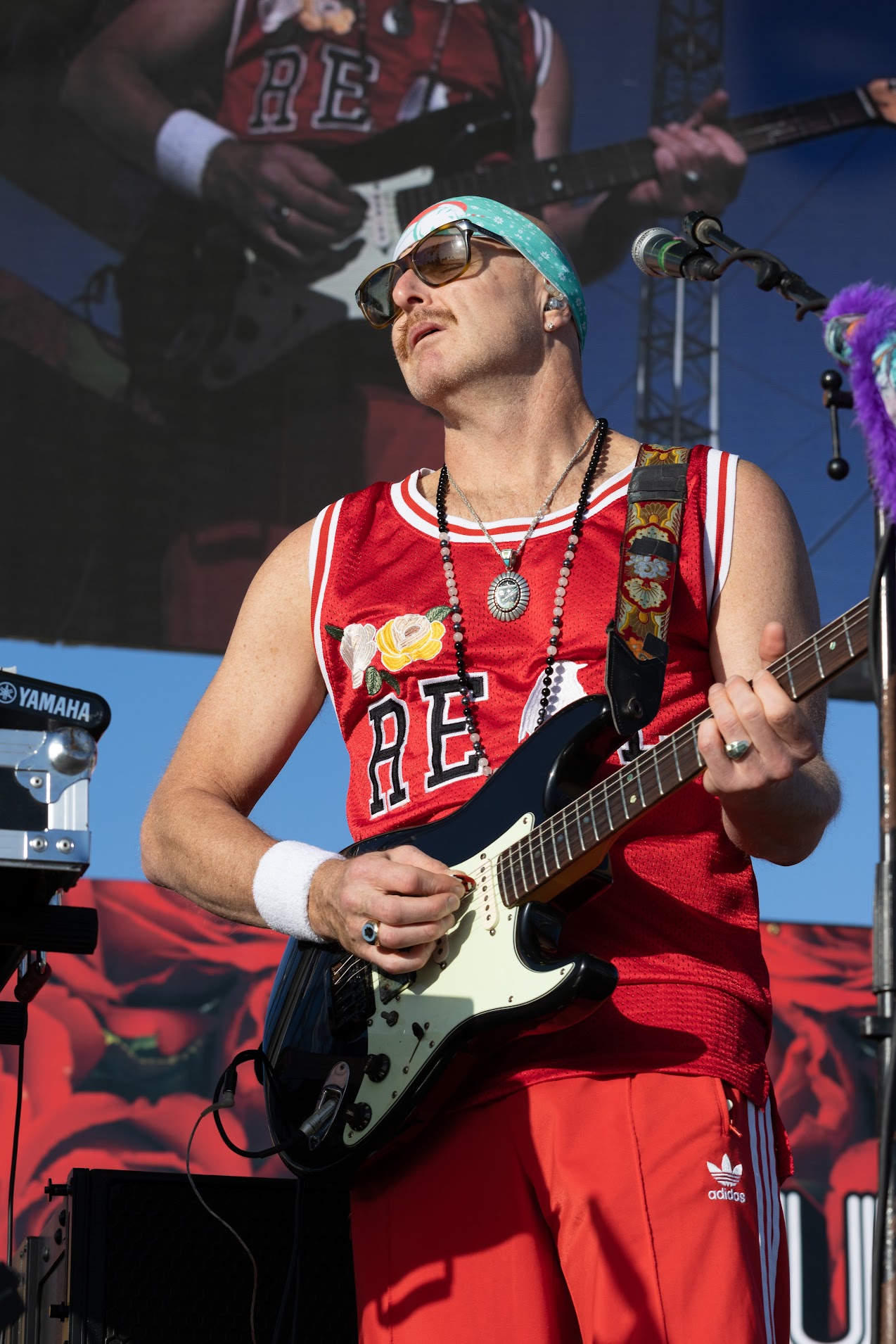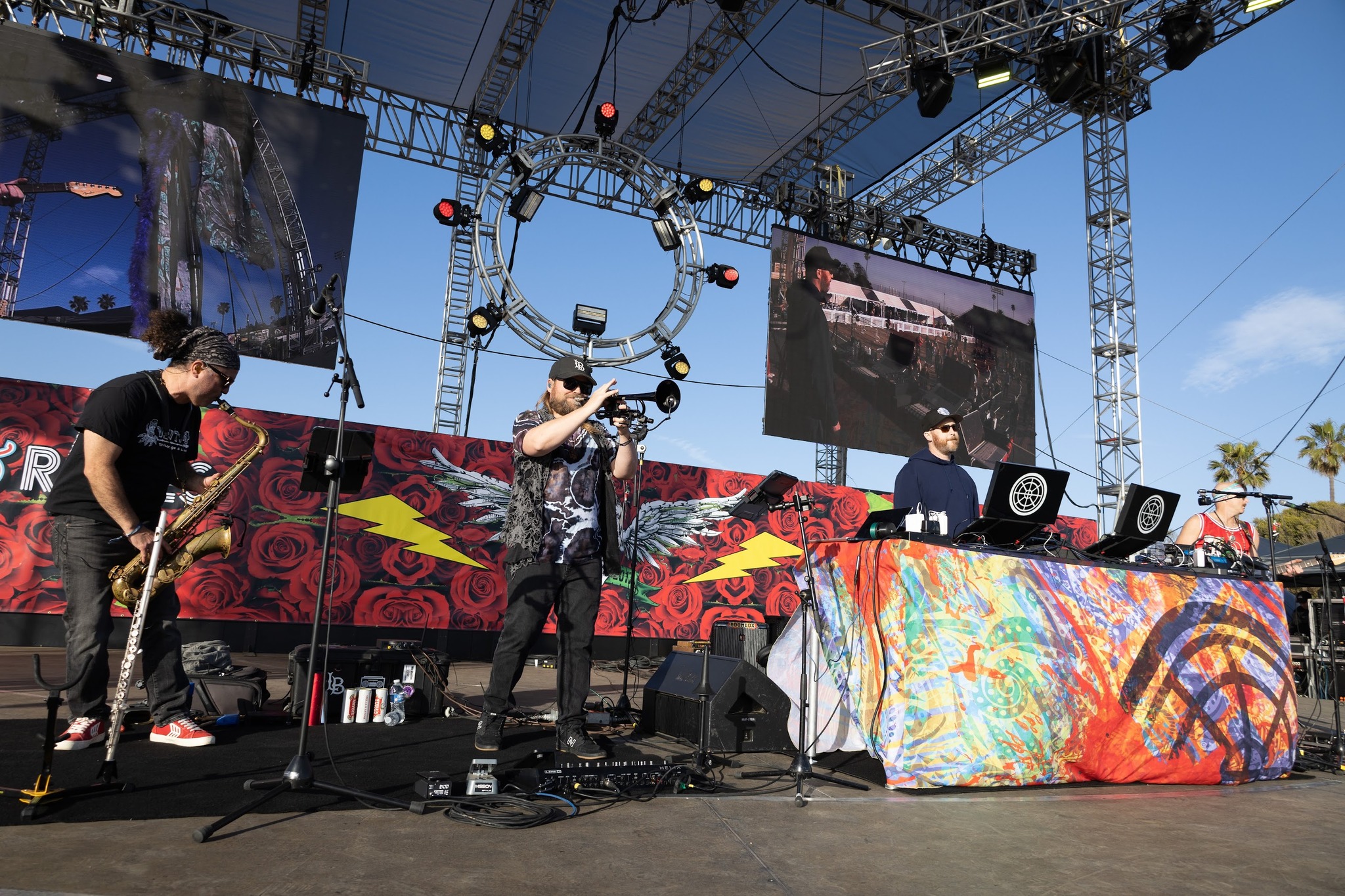 The crowd was literally in high spirits by the time BoomBox and the BackBeat Brass brought their trippy tunes to the sunset hour. The group merged electronica with funky rhythms and a jazz-inspired horn section to create a unique blend of modern jam music. Led by founder, songwriter, producer, and multi-instrumentalist Zion Rock Godchaux the enigmatic group played a fascinating 90-minute set of esoteric music. The revolving stage performed flawlessly, spinning one band out as the next appeared ready to perform with no downtime.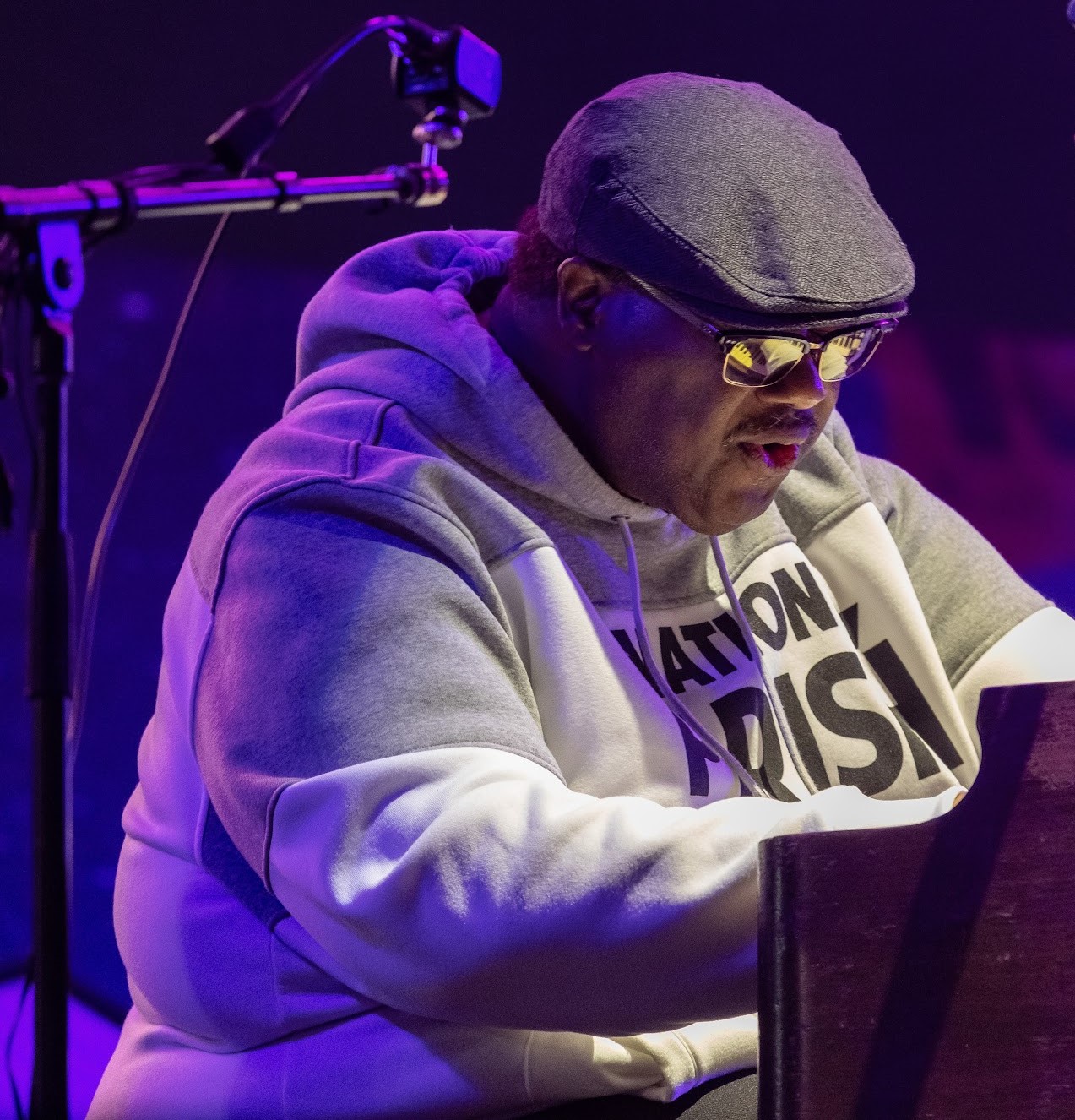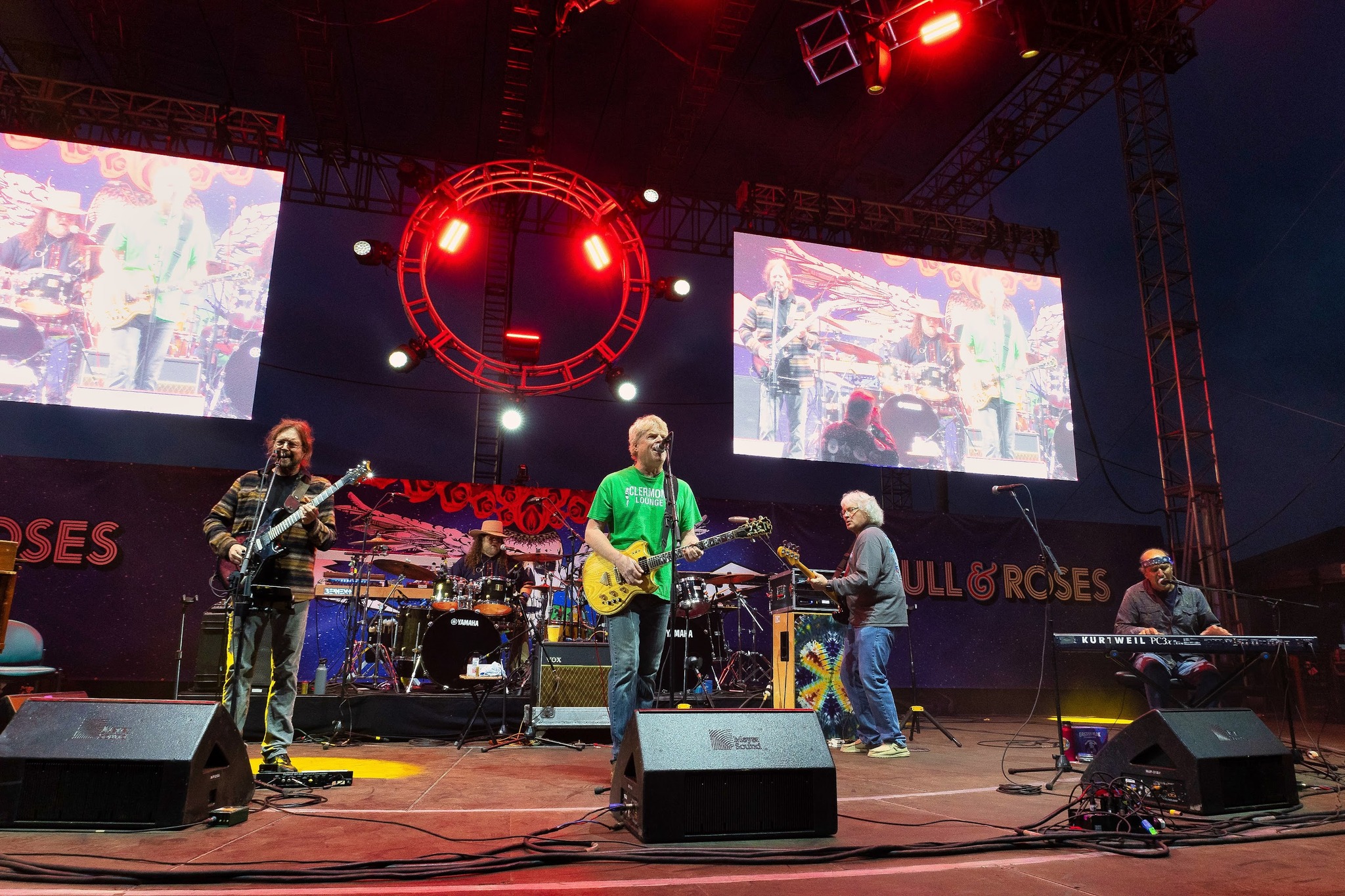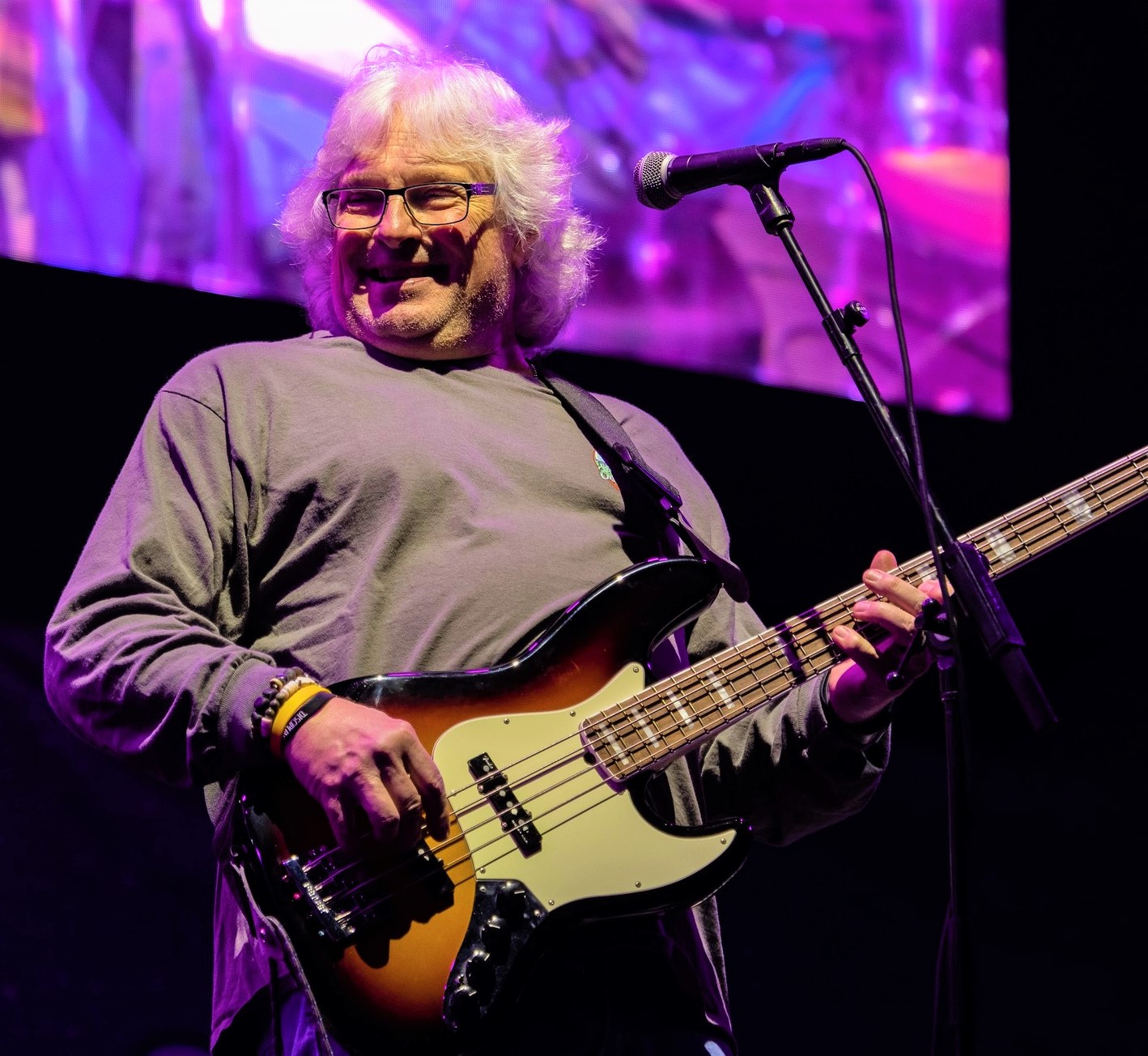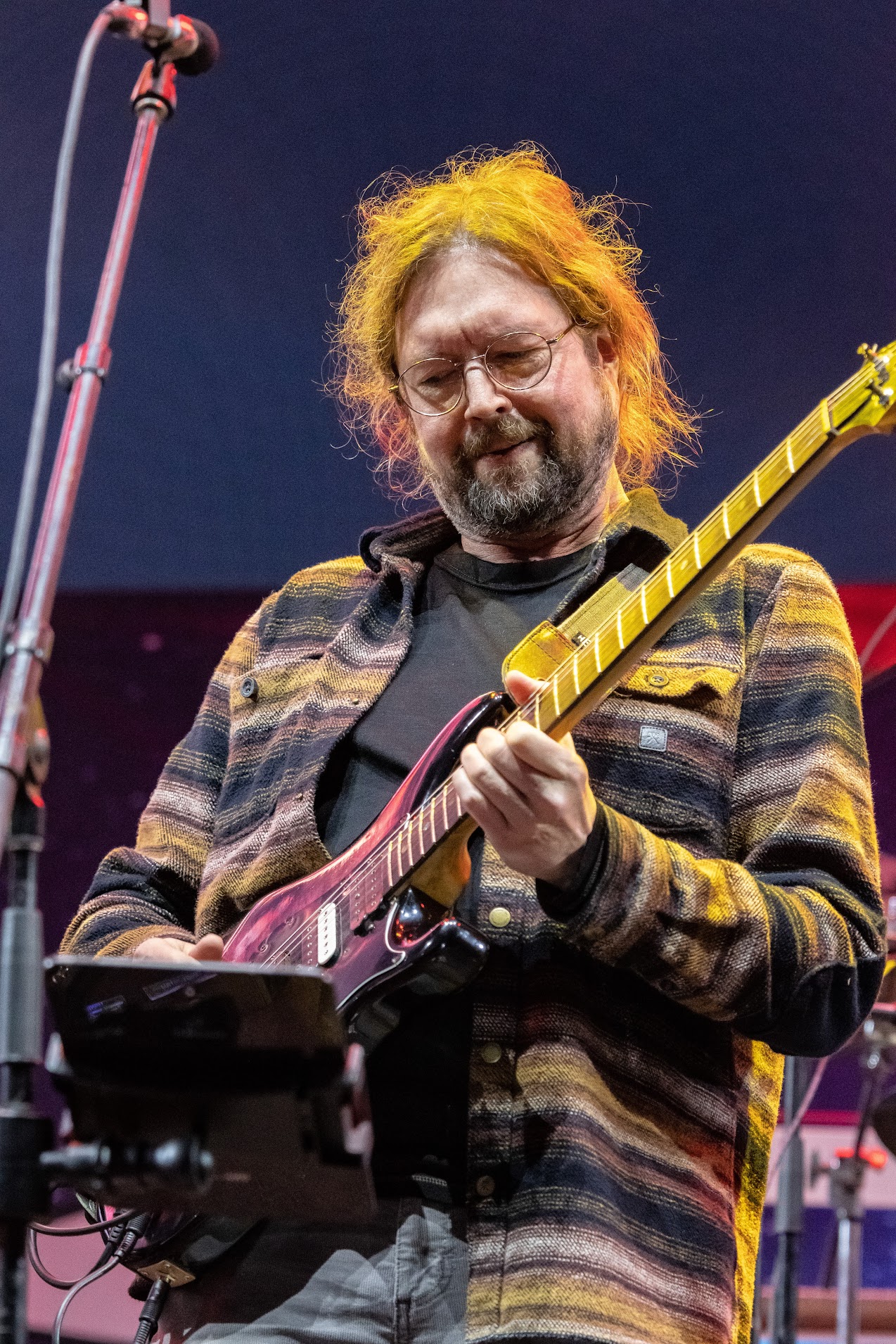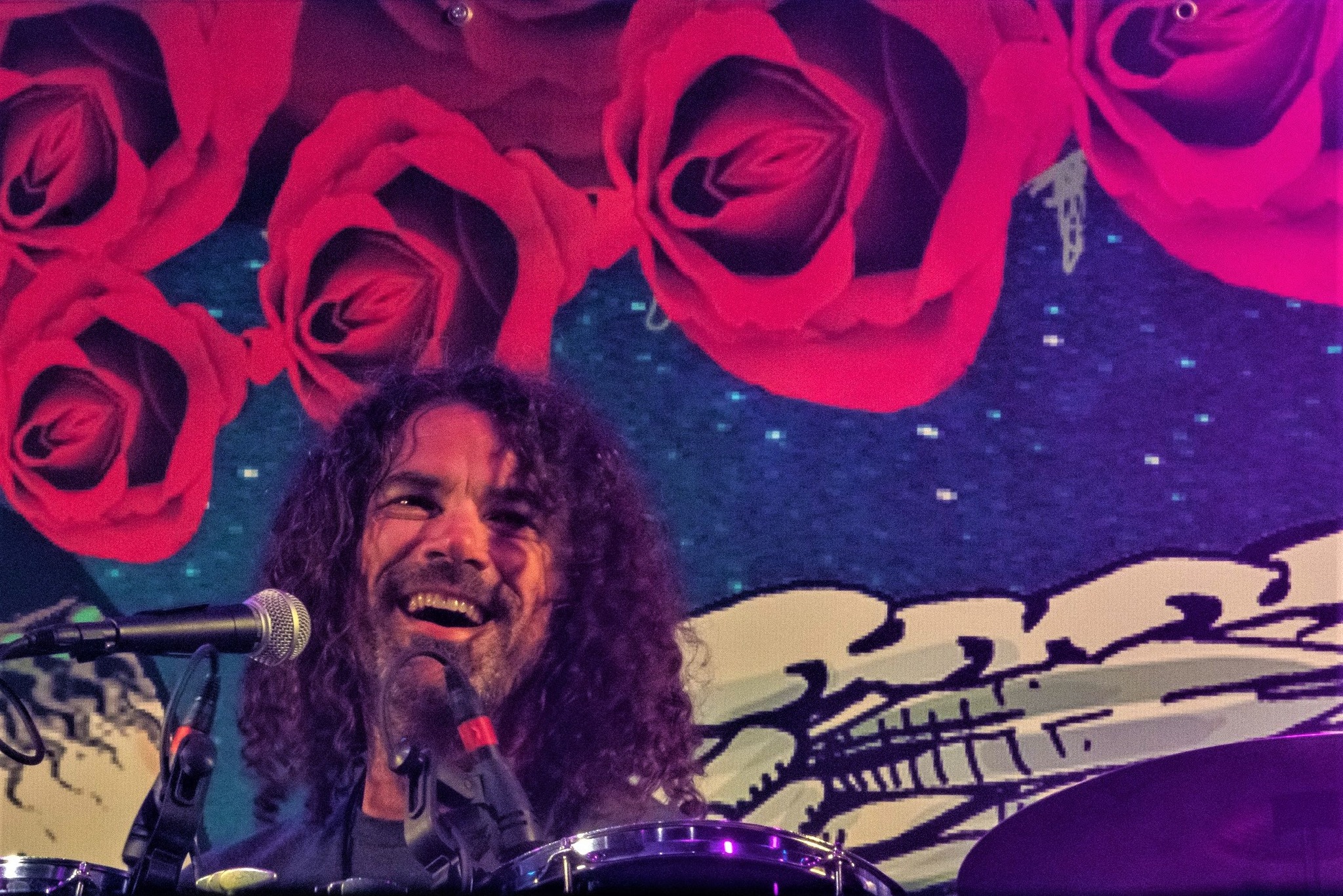 As the twilight set in and the beautiful night sky sparkled, Sages and Spirits took the stage for a nearly four-hour jam session. The ensemble is a jam band supergroup that includes Melvin Seals, Rob Eaton, John Kadlecik, Rob Barraco, Jay Lane, Skip Vangelas, and Jake Wolf. The band performed many classics from the world of Grateful Dead music, much to the delight of enthusiastic fans, many of whom danced about for the entirety of both sets.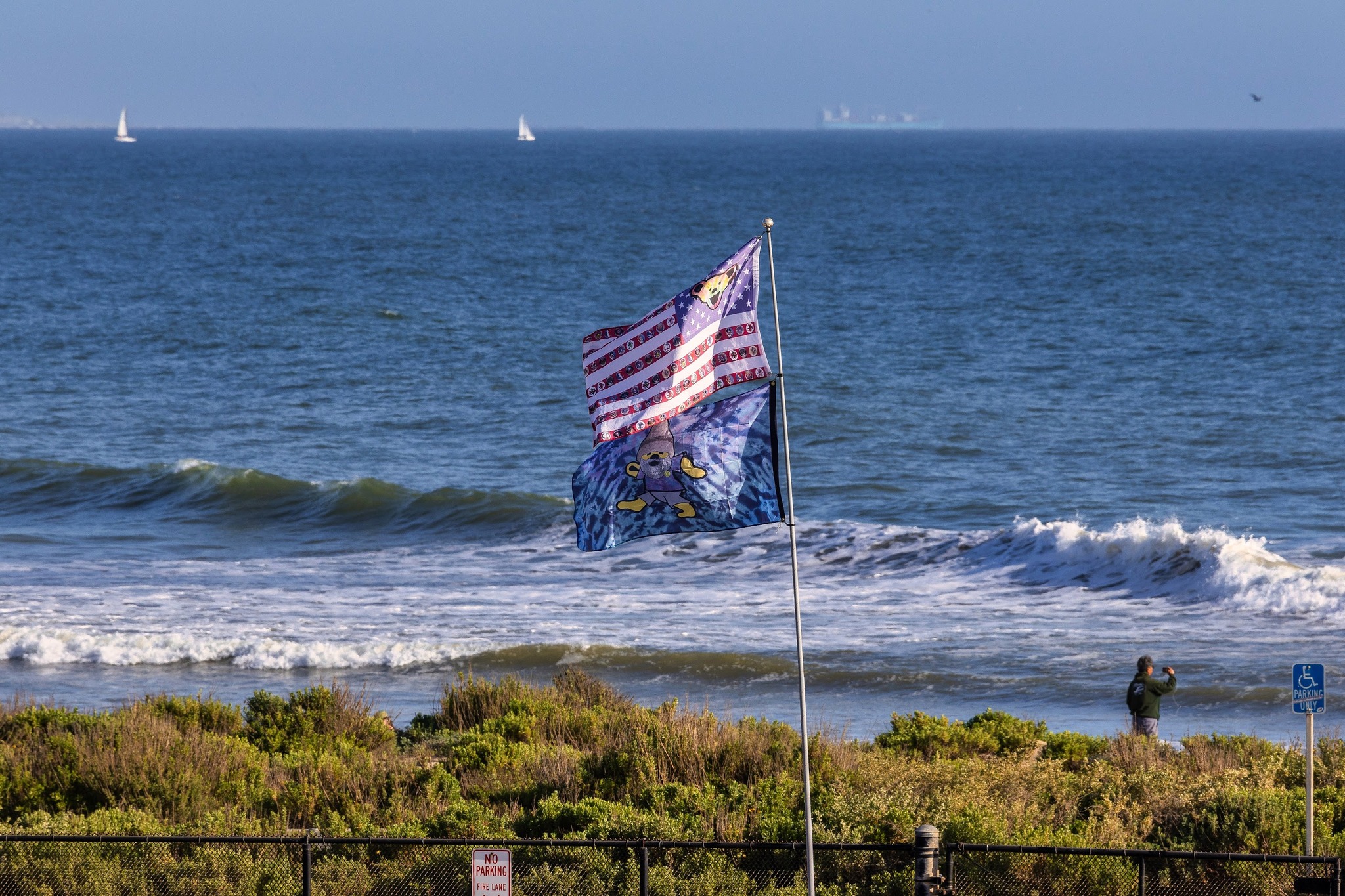 The band set list for the evening can be found on their Facebook page: