If you've been on the fence about attending this year's SKULL & ROSES April 7-10th in Ventura, CA, here are just a few reasons why this is a NOT to be missed festival!
PHIL & FRIENDS
This year, and for the first time, an original member of the Grateful Dead, bass player Phil Lesh, joins SKULL & ROSES. The line up will feature: Phil Lesh, Stu Allen, Grahame Lesh, Jason Crosby & John Molo.
OTEIL & FRIENDS
We welcome back Oteil & Friends for their second appearance at SKULL & ROSES. The line up will feature: Oteil Burbridge, Melvin Seals, Eric Krasno, Tom Guarna & Peter Lavezzoli.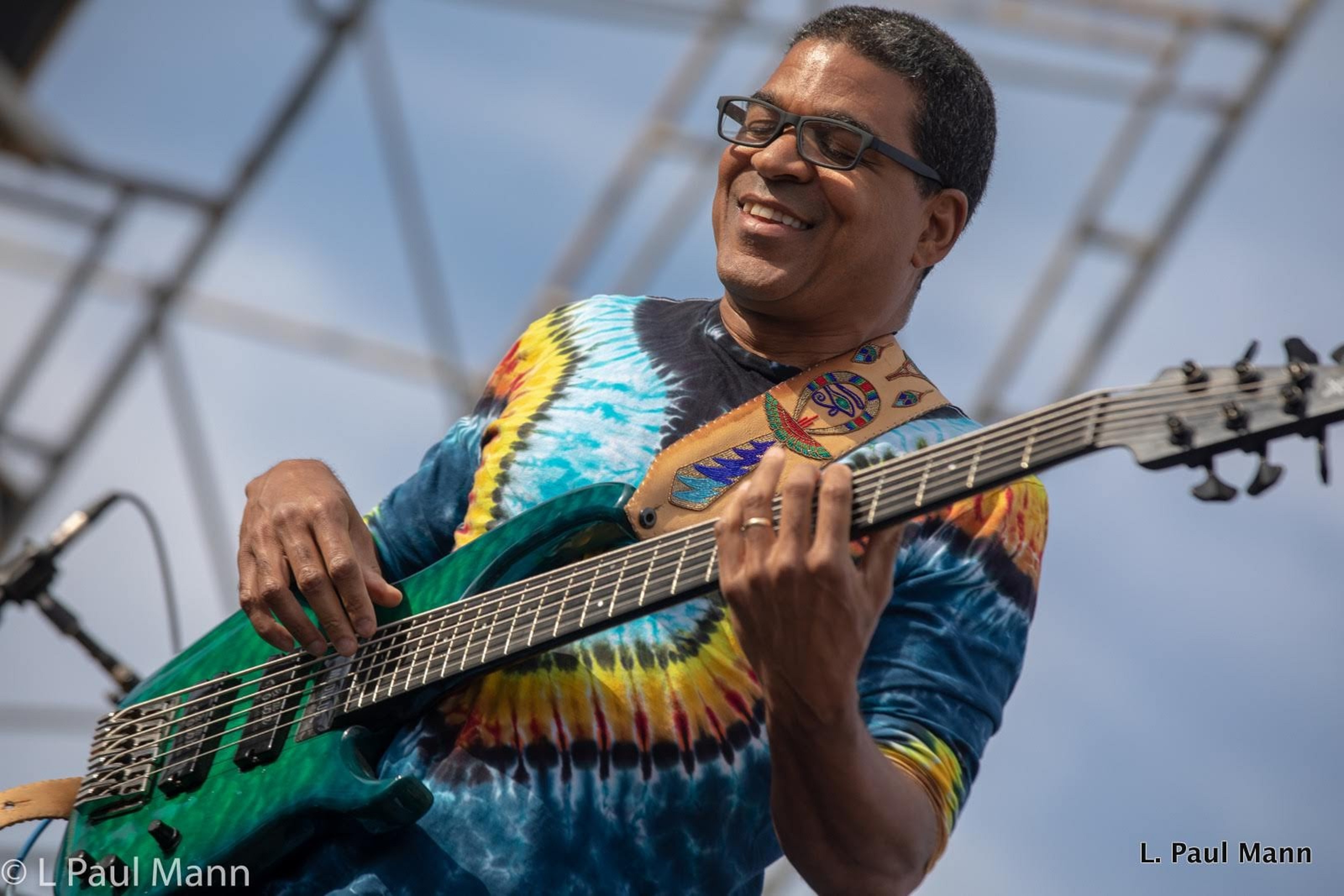 RECKONING
A special acoustic performance honoring the 1981 live double album feat. Rob Eaton, John Kadlecik, Rob Barraco & Skip Vangelas
DARK STAR ORCHESTRA RECREATING EUROPE '72
To celebrate the 50th anniversary of the iconic Europe '72, Dark Star Orchestra will recreate the Wembley Empire Pool show from London, England 50 years to the day on Friday, April 8th at SKULL & ROSES.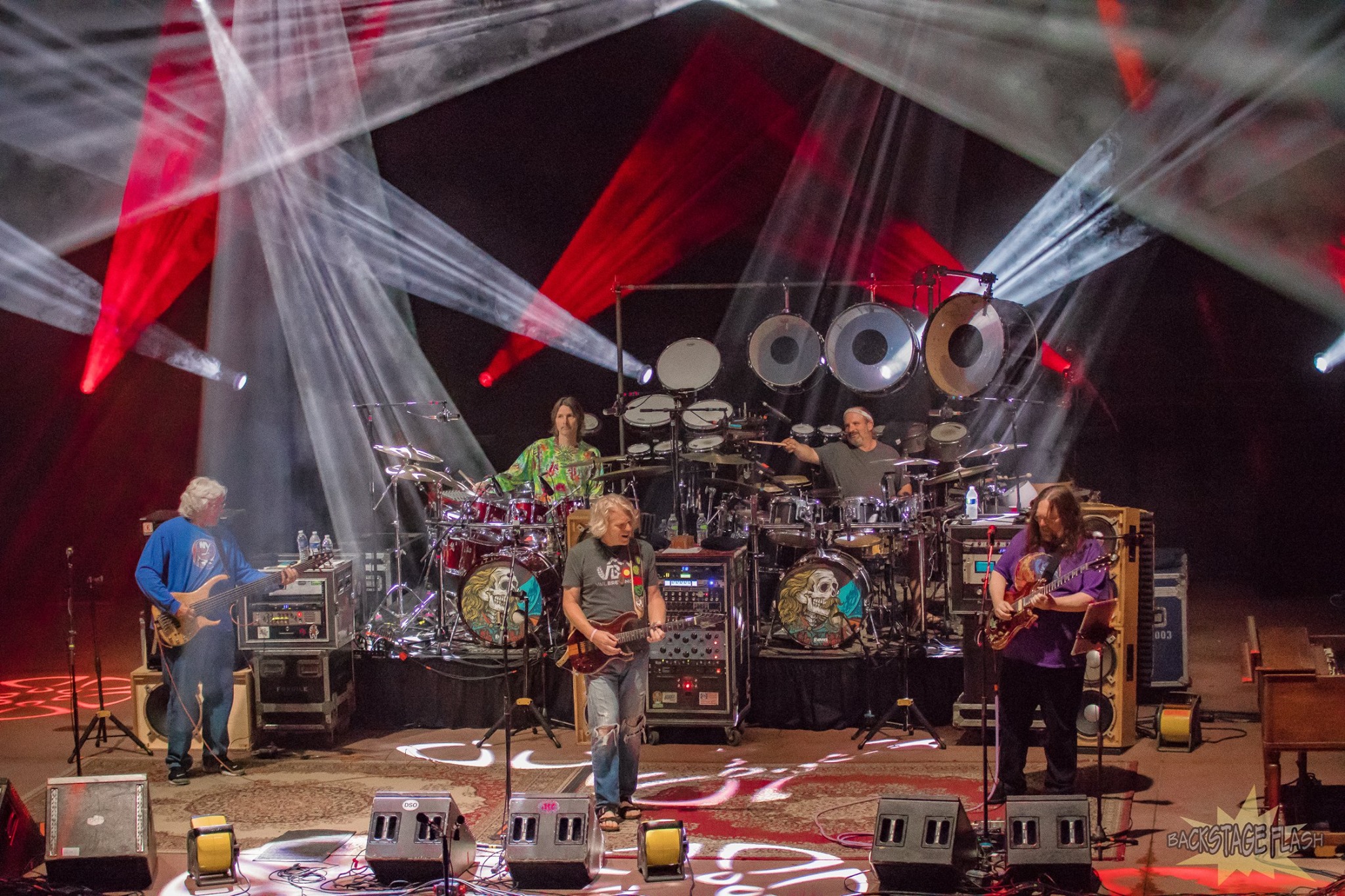 DUSTY STRINGS EXHIBIT
We are proud to announce the debut of The DUSTY STRINGS exhibit at SKULL & ROSES 2022 featuring 10 stage-played GRATEFUL DEAD Guitars, together for the very first time. This incredible collection has been made possible by the enthusiasm and generosity of the owners of these precious artifacts: Andy Logan, Jason Scheuner, Nate Bidner, David Meerman Scott and the Grateful Guitars Foundation.
GRATEFUL DEAD HOLIDAY CELEBRATIONS
Celebrate the Legendary Grateful Dead Holiday Runs and Channel the '78 Egypt Shows, with daily themed parades and great fanfare. Attendees are encouraged to dress up and be festive according to the following themes:
EGYPTIAN NIGHTS: Thursday 4/7 – Doors: 8:00 AM – Music: 2:00 PM to Midnight
CHINESE NEW YEAR: Friday 4/8 – Doors: 8:00 AM – Music: 11:30 AM to Midnight
NEW YEAR'S EVE: Saturday 4/9 – Doors: 8:00 AM – Music: 11:00 AM to Midnight
MARDI GRAS: Sunday 4/10 – Doors: 9:00 AM – Music: 11:00 AM – 8:00 PM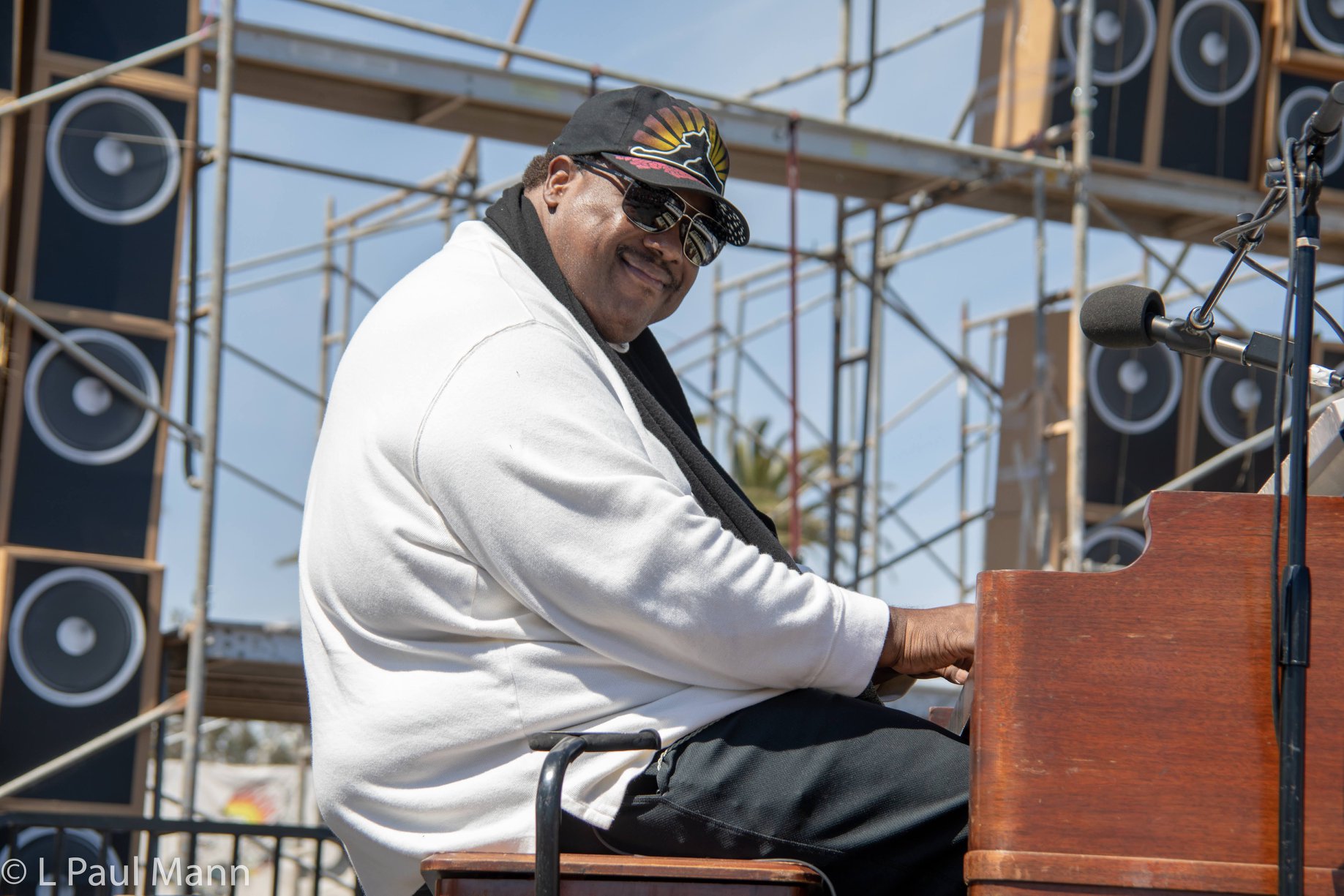 WALL OF NEWS
Every Thursday SKULL & ROSES releases the best news in the scene! Interviews with festival talent by former Grateful Dead publicist Dennis McNally, The Tone Zone by Brad Sarno, All The Years Combine by David Gans, How Does The Song Go by Nate LaPointe, The Taper's Section by Stu Nixon, Art News by Trina Calderón and so much more!
STAGING
All Performances Will Occur on One Large Rotating (Turntable) Stage.
DRUMS
An Open Drum Circle will be in operation prior to and after each day's show near the Arena.
B.Y.O.D. ('Bring Your Own Drums'). Hosted by Wahlbangers Drum Circle Organization and ALL ARE WELCOME.
BIG STEVE & THE ASSBITES FROM HELL
Line up dropping Thursday, March 31!
AND SO MUCH MORE! 
SURPRISES ALL WEEKEND LONG.
GET THERE ON THURSDAY FOR GATES…YOU HEARD IT HERE FIRST!