One of the largest events to be held in Sacramento, California in two years, Aftershock returned to Discovery Park October 7-10 with a memorable four-day weekend for the first time in the event's history, welcoming a record-setting attendance of 145,000 fans and retaining its title of the West Coast's Biggest Rock Festival.
Aftershock has also announced dates for 2022, to be held the weekend of October 6-9, once again returning to Discovery Park. Passes are available now for just $10 down for a limited time at https://aftershock2022.frontgatetickets.com.
Producer Danny Wimmer Presents is pleased to report that almost 99% of festivalgoers this year arrived with proof of full vaccination or a negative COVID test – and others were able to receive convenient rapid testing onsite in order to access the event without delay.
Metal giants Metallica continued their partnership with DWP at Aftershock, delivering an incredible two unique sets over two nights including hits from the band's 40-year catalogue on Friday, October 8 as well as playing Metallica (The Black Album) in full from back to front in honor of the record's 30th anniversary.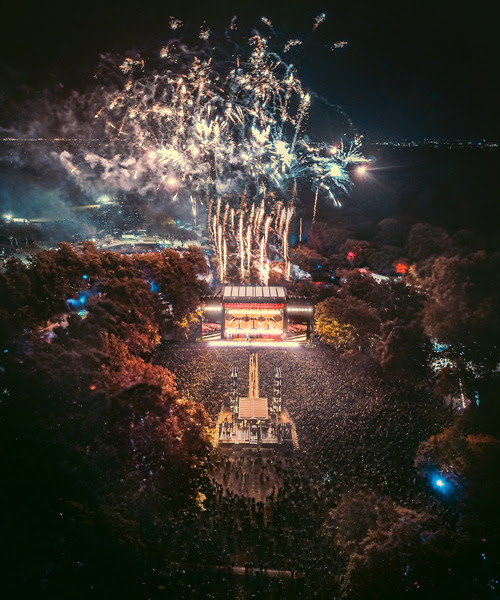 Other memorable moments at the 9th edition of Aftershock included a headlining appearance from The Original Misfits on Saturday, October 9 who helped usher in the Halloween season with a rousing horror-punk performance as well as a Thursday closing set from Cypress Hill. Earlier that day, the festival offered a not-to-be-missed Bay Area thrash metal showdown with Testament, Exodus (reuniting with drummer Tom Hunting) and Death Angel providing an apt preview for fellow locals, Metallica. A recently reunited Mudvayne also appeared on Saturday, October 9.
Some sets also featured guest stars such as Tye Trujillo (son of Metallica bassist Robert Trujillo) appearing with his dad's former band Suicidal Tendencies; Rise Against's Tim McIlrath joining Pennywise to cover Minor Threat; and Dropkick Murphys on stage with Rancid.
Aftershock also honed in on rising talent including the first major festival appearance for Mammoth WVH, the project of Wolfgang Van Halen, son of the late Eddie Van Halen.
East Bay Express and Mercury News said Aftershock was "shaping up to be a tremendously successful festival," adding, "While some festivals try to be everything to everybody, booking a diverse lineup that will hopefully appeal to the broadest amount of listeners, Aftershock goes the other direction and keeps a tight focus on all things heavy — mostly metal and hard rock, sprinkled with a bit of punk and hip-hop. In that sense, it's a niche festival, but one that is also able to draw 30,000-plus fans per day. It's become the place to be for headbangers over the years, annually offering up the best that these heavy music genres have to offer."
As well, Sacramento Bee said, "The return of the Aftershock Festival following a 2020 hiatus due to the COVID-19 pandemic is one of the country's most anticipated hard rock events this year. With a combined attendance of about 150,000 from the festival's opening night on Thursday to a show closing set from Metallica on Sunday, Aftershock is also music to the ears of civic and tourism officials who are eager for a much needed economic boost."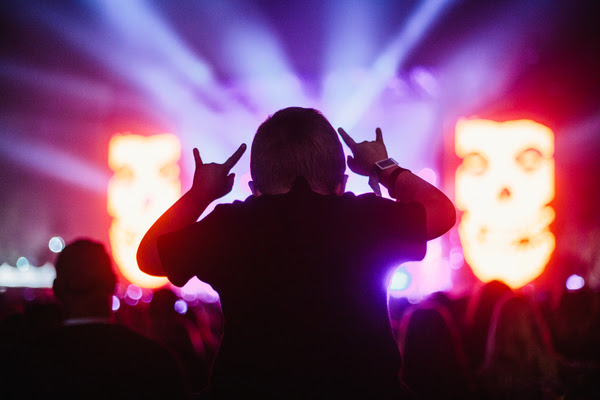 The event (sold out for the fifth consecutive year) is estimated to have brought in $30 million to the local economy with 75% of the attendees traveling to Aftershock from outside the region, according to Mike Testa, CEO of Visit Sacramento.
In addition to the 60 music acts over 4 days, with performances on three stages, festivalgoers were able to enjoy some of the best food and drinks that the Sacramento area has to offer, as well as various sponsor activations and experiences.
As well, all weekend long, festival fans were treated to exclusive interviews with bands playing Aftershock courtesy of the crew behind "That Space Zebra Show," including Cypress Hill, Rise Against, Seether, Steel Panther, Body Count and dozens more. Interviews can be watched now on DWPresents Twitch channel: https://www.twitch.tv/dwpresents. As well, Metal Ambassador and SiriusXM host Jose Mangin was a part of the weekend, introducing various acts ahead of their performances.
Danny Wimmer Presents will wrap up the 2021 festival season with Welcome To Rockville in Daytona Beach, Florida November 11-14 with two unique sets over two nights from Metallica, as well as Slipknot and Disturbed in headlining performances, plus Rob Zombie, Lynyrd Skynyrd, A Day To Remember, The Offspring and many more. Tickets are on sale now at https://welcometorockvillefestival.com.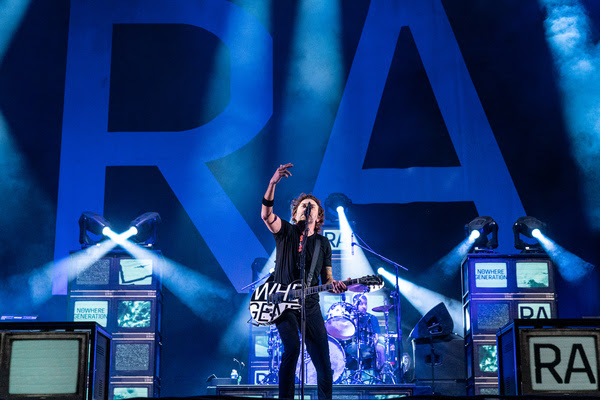 Aftershock partners included: Blackcraft, California's Finest CBD, Clown Cannabis, Coors Light, Deep Eddy Vodka, Dr. Greenthumb's, ESP, Fearless Records, FC Cancer, Heavy Grass, Hellflower Soap Company, Helpful Hemp, It's Ronz World, Jack Daniel's Tennessee Whiskey, KOLAS, Mortus Viventi, Musician's Institute, Revolver & Inked Magazine, Sammy's Beach Bar Cocktails, Space Zebra, The Pretty Cult, Thunder Valley Casino Resort, TickPick, TWLOHA and weedmaps.
Aftershock also celebrated many non-profits including Animal Place, FC Cancer, Headcount, Rock Against Racism and Take Me Home.
Aftershock is produced by Danny Wimmer Presents, one of the largest independent producers of destination music festivals in America. Additional DWP events include Bourbon & Beyond, Epicenter, Hometown Rising, Inkcarceration Music & Tattoo Festival, Louder Than Life, Sonic Temple Art + Music Festival, and Welcome To Rockville.