Song Confessional, the mobile confession booth, recording studio and podcast that works with budding artists to turn recorded stories into songs, is excited to announce a new partnership with the renowned Mishawaka Amphitheatre 'The Mish' in Bellvue, Colorado. Song Confessional will now have a permanent booth installation at The Mish, its first permanent location in Colorado, where the inaugural Confesst! Festival will kick off and celebrate this partnership on Sunday, September 18.
This first iteration of Confesst! features music performances by Denver's own Esme Patterson (formerly of the indie folk band Paper Bird), singer/songwriter and multi-instrumentalist Walker Lukens, and psychedelic rock band Bright Light Social Hour – the latter two hailing from Austin -- with more to be revealed. After their individual sets, the artists on the bill will collaborate on a song based on a confession taken at The Mishawaka booth and perform it together. Tickets are free and open to the public, though ticket registration is encouraged. The biannual festival will return to The Mish again next spring, with more confessions and artists to come. Colorado Sound is the official media partner for Confesst! and Song Confessional, and will be promoting both on-site and leading up.
Started by Texas musicians Walker Lukens and Zac Catanzaro, Song Confessional was initially conceived as a music festival activation. In pre-pandemic times, the duo was traveling to various festivals around the country in their blue camper trailer and recording studio. Festival attendees could hop into the trailer and be recorded while recounting any experience they wanted. These 'confessions,' as the team calls them, would be shared with songwriters who'd then write and record an original song. More recently, the project has evolved into a podcast in co-production with Austin's NPR affiliate radio station, KUTX. Each episode features the anonymous story, the song it inspired, and an interview with the songwriter.
The mobile Song Confessional trailer has been featured at select festivals across the country like Newport Folk Festival, SXSW, and Artsplosure, continuing to collect stories and work with talented artists while further bolstering the podcast along the way. Song Confessional has enlisted the talents of artists like Houndmouth, Wild Child, !!!, Esme Patterson, Fat Tony, and more to create sonic mastery out of everyday stories that resonate most with the team. Additionally, Song Confessional secured its first permanent confessional booth  at the revered Hotel Magdalena located in Austin's popular South Congress area – making The Mishawaka its aptly chosen, second permanent home. This video helps sum up Song Confessional and this partnership well.
"Fundamentally, Song Confessional is about closing the gap between songwriters and everyday people's experiences. Everyone has a story worthy of a song, just not everyone is a songwriter," said Walker Lukens. "When presented with the opportunity to have a permanent booth at a thousand capacity amphitheatre, we got so excited. When Dani said she also wanted a mobile confessional booth to take around Colorado, we got especially excited about this partnership."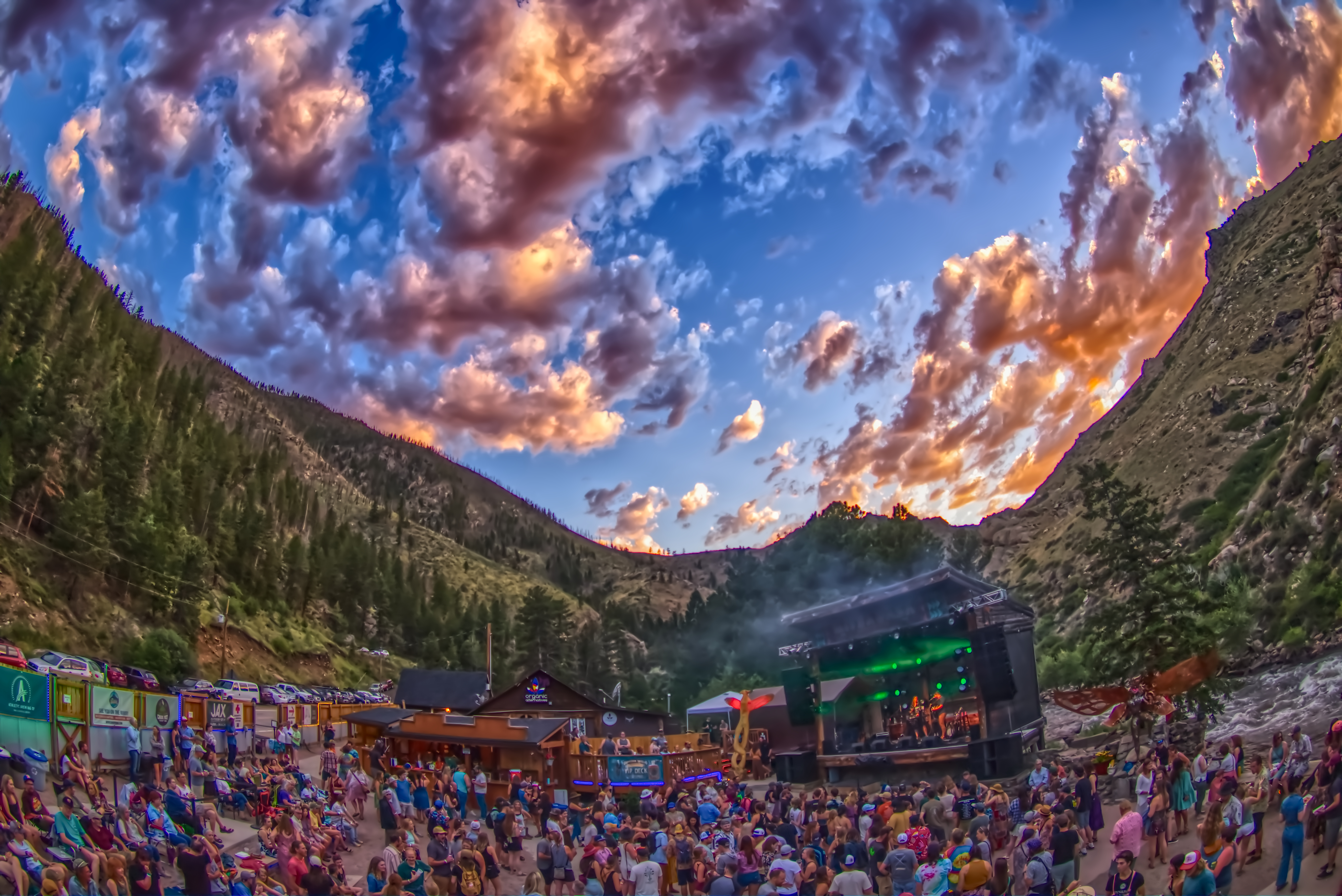 The Mishawaka has been known to partner with and promote artistic endeavors and alternative projects as these represent the culture of the venue. The Mish Edition video series, Luna Mothra, the 25' wide steel river nymph sculpture that resides on the riverbank stage left, the rising phoenix tree carving that reside at VIP stage right, and the award-winning High Park Fire survival documentary "Long Love The Mish" are among the artistic expressions Mishawaka has been involved with. Thus, it was a natural fit for Mishawaka owner Dani Grant to welcome this unique and creative project out of Austin to set up shop.
"I am proud to bring this original songwriting and NPR podcast to Colorado in partnership with its brilliant creators, Walker Lukens and Zac Catanzaro," said Dani Grant. "We will have a permanent installation inside Mishawaka's historical dance hall, providing an exclusive opportunity for our patrons to record a confession and possibly be the subject of a national artist's original piece curated and produced by The Song Confessional."
The Mishawaka partnership and launch of Confesst! are among the many exciting developments for Song Confessional in the coming weeks – with new artist collaborations and more TBA. For more information and to stay up on the latest with Confesst!, artist songs, podcast episodes, Mishawaka booth happenings and more, please visit songconfessional.com, tune into the podcast, and follow along on social media at @songconfessional.