Ticket sales are underway for this year's long-awaited SONIC BLOOM. The seventh installment of the nation's hottest underground electronic music festival is set to return to the majestic settings of Shadows Ranch, Georgetown, CO, from June 21-24, 2012.  The four-day event will feature an onslaught of bass provided by some of the world's top electronic music performers including Tipper, Bonobo (DJ set), Emancipator, Ott, Random Rab, Kash Kale & Janover, Papadosio, Eskmo, Ana Sia, VibeSquaD, Minnesota and many more including hosts ZILLA.  Early bird campers who take advantage of early access camping on Thursday night will also be treated to an intimate DJ performance with Bonobo and others.

Over the past six years, SONIC BLOOM has become known as a home-base for some of the world's most renowned DJs and some of the most energizing new names alike.  Highlights of this year's festival will include audio/visual experiences from over 60 different artists will be performing over the course of the weekend on either SONIC BLOOM's main stage or the SUB.MISSION COdome stage at BASSCAMP.  From dub to glitch and house to breaks, SONIC BLOOM will bring electronic music, dance, art and human performance together in an atmosphere that inspires open channels of creativity for everyone involved, especially the audience!
 
This year's SONIC BLOOM will offer even more workshops and community learning events than previous years, featuring activities such as morning yoga, 2012 forum and a workshop on unified field theory. Aside from the dance party of the century, SONIC BLOOM will offer all the amenities necessary on site for a seamless festival experience.  A wide range of food vendors will provide your taste buds with tantalizing selections from around the world while local artists will showcase their craft, many, offering hands-on workshops to any and all who are interested.  SONIC BLOOM will not only cater to your ears, but your entire body and soul, projecting a sense of peace and well-being across the site.  The landscapes surrounding SONIC BLOOM will provide festival-goers with countless opportunities to enjoy the Colorado wilderness through hiking, biking, and whitewater rafting.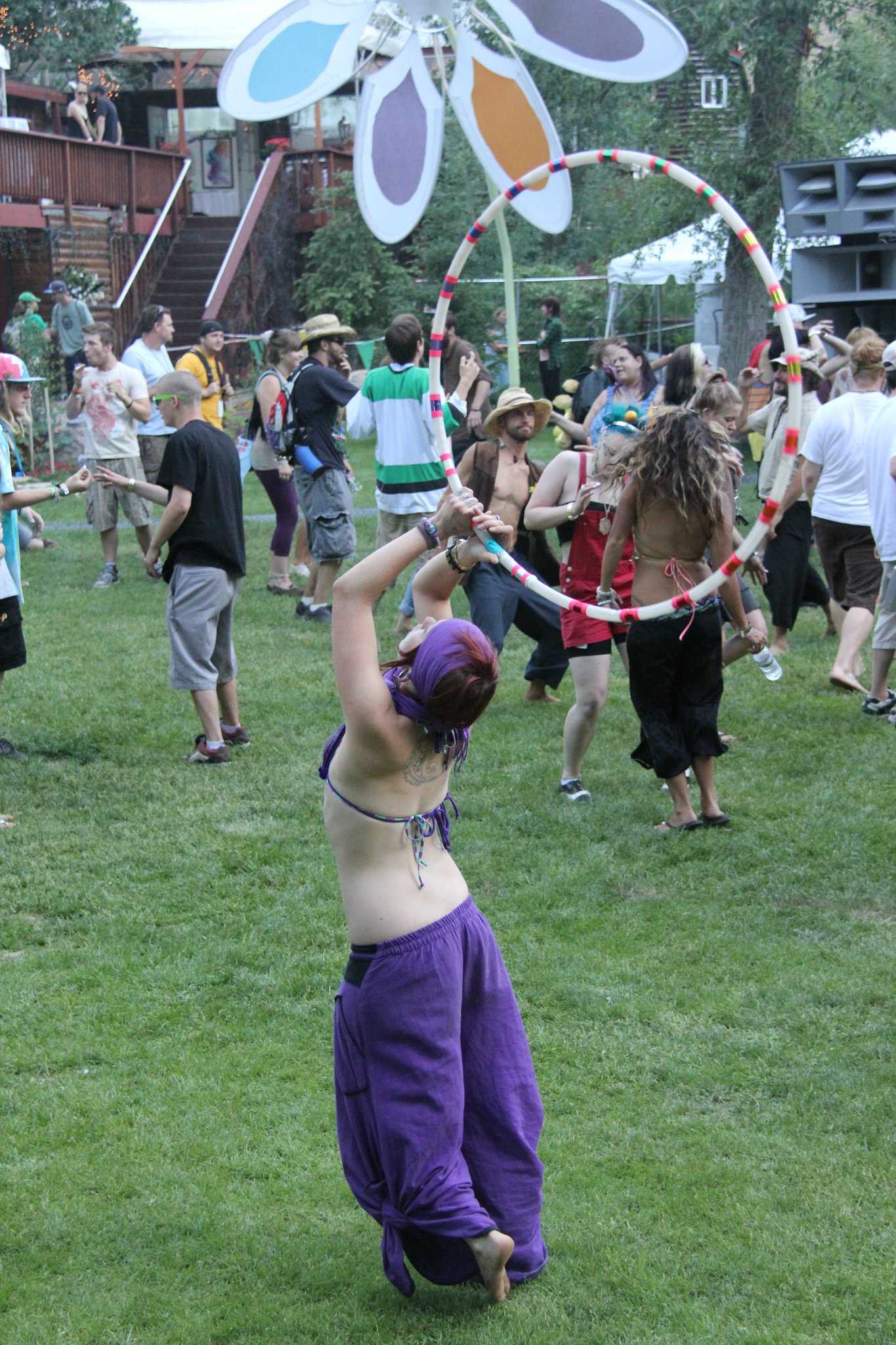 Nestled quietly between steep canyon walls of the Colorado Rockies, SONIC BLOOM is a one-of-a-kind music and arts experience surrounded by lush tree lined and lakeside camping, a rushing river and surreal mountain vistas.  Musicians, artists, visual performers, yogis, dancers, jugglers, vendors, and of course, die-hard music enthusiasts, will come together in celebration of life arts in all of its guises.

To get the ball rolling and excitement flowing, SONIC BLOOM has also announced an official two-day Pre-Party at Cervantes' Masterpiece Ballroom in Denver, CO on April 27th and 28th, 2012. Legendary visionary artists, Alex and Allison Grey will be accompanied by Bluetech, Octopus Nebula, GRiZ, David Starfire, Janover, and many more!
 
Catch some of the biggest names in electronic music, and tomorrow's untz-ing futurestars under the majesty of the Rockies and engage in the ultimate, intimate, boutique festival experience that is SONIC BLOOM!  For artist lineup, ticketing, and visual performance information check out http://www.sonicbloomfestival.com