Feather & Leathers unite!  A gathering of gladiators tribes under a full strawberry moon took place at Sonic Bloom 2010, June 25th -27th at Mishawaka Amphitheatre.  What they believe is real with the twirl of the hula-hoop, the sphere of the glow sticks and the glow of the body paint is manifest as this rainbow tribe brings alive the 5th year of Sonic Bloom.  Jamie Janover and his brand of festival climbed the canyon and scaled the walls again at what can be deemed the default venue for a party such as this.  An amazing line up of music played from 6pm Friday night until 5 am Monday morning that included: EOTO, Karsh Kale, Vibesquad, ZILLA, Eskmo, Beats Antique, Evan Bluetech, Big Gigantic, LYNX & Janover, Marty Party , Heyoka, Ill Gates, Rena Jones, Eprom, Deru, An-ten-nae, Djunya, SPL, Jantsen , Signal Path, Future Simple Project, Octopus Nebula, D.V.S*, Rumble Junkie, Nadis Warriors, Michal Menert, The Acidophiles, Eminence Ensemble, Project Aspect, Unlimited Gravity, Psymbionic, and The SONIC BLOOM ORCHESTRA featuring members of EOTO / SCI & ZILLA w/ Karsh Kale on drums & tables, Rena Jones, LYNX and Michael Kane.
Derek Vincent Smith of Pretty Lights was at the Sonic Bloom pre-party in Old Town Fort Collins.  He told me to look out for Michal Menert who played the 8 pm Friday night slot.  His set was easy and breezy, although the confusion about camping and getting up to the venue held most of his audience back.  His energy was free flowing and he let the crowd into his style as he announced, "Thank Gawd summertime is here! This is a new track, I hope you enjoy!" His set reminded me of where good music begins that handful of a loyal crowd that eases the artist into enjoyment and in turn, eases all of us into our satisfaction & delight.
The music went every day from 6 pm until the final set beginning at 5 am.  Friday night Jamie Janover could be seen still in the preparation process, making final peculiar adjustments to every detail on the grounds.  His stroll made him impervious to any crowd members stare, as if he was enclosed in his own artists' bubble.  He was the curator to this living museum and a muse all at once.  What Perry Farrell is to Lollapalooza, Jamie Janover is to Sonic Bloom.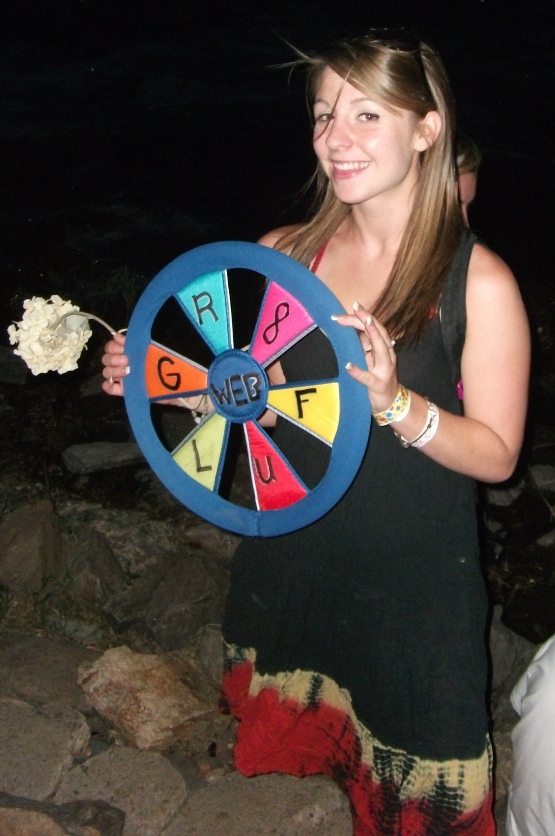 Grey, pewter, lavender, cotton white, neon orange, light billowing blue, sunsets on the bus as the wheels go round and round are part of the journey.  The ticket price includes the lift from the 3rd plane to the 288th.  There is room for everyone on the spaceship roller skate to mount Olympus.  The mobile sound stations push on past picnic park, grey rock, young gulch, pingree park, coming over the crest it reaches its destination past the damns ditches rivers and cliffs.  All buses were fully loaded with good vibes and DJs spinning good music.  I heard a mash up of Bootsy Collins with Paul Simon's 50 ways to leave your lover.  Thank you to that DJ, whoever you were.
One girl I noticed did not purchase her ticket into the venue but just chilled out as she rode the bus up and down the canyon all night.  It's a shame because she missed Signal Path Friday night.  So often has the drummer been upstaged, left in the background.  Signal Path is the drummer retribution, rebellion of the harmonic element.  Their set has reestablished bass and beat and was an ideal opener to get my weekend started off right.
Throughout the weekend were campground events that included Yoga classes, belly dancing workshops, hoopdance workshops, techniques in sustainable living, and lectures on the unified field theory given by Jamie Janover himself.  It was a challenge for me to suck the marrow out of the entire experience, a factor that, no doubt entices folks to keep coming back each year.  There was live art that included artists on the upper deck, behind the second music stage, and off to the edges by the vendors.  One couple had the most predominate spot and biggest canvas reminded me of the couple that lived in the tree and brought Wesley back to life in the movie The Princess Bride.  The fascinations of this event were not more than 5 feet away from each other, a variable fun house for artists and art lovers.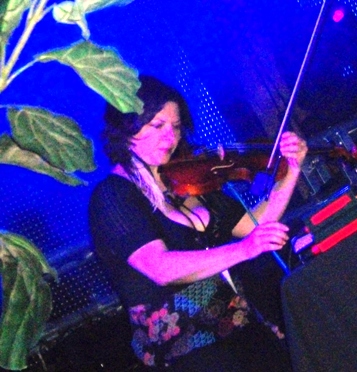 Nine O'clock on Saturday night, Rena Jones took the stage.  Her lasers of cello and her strings seducing in the style of a praying mantis are slow, sultry, and all the while spunky with her half parted grin.  She reminded me of a constantly emerged perpetrator like John Cusack's role in the movie High Fidelity.  I want to ask her, "What are your top 5 break ups?" For some reason, to me, it seems like her slow songs show those times where she has been hurt.  Other times, like a praying mantis, her sweet strings have seduced someone and she ate them afterwards.  I know it.
Infinite combinations of all life and love forms going on painted Janover as a Saturn type mythical god.  He works the fields in hopes of his bountiful harvest, while advocating time as infinite and playing the hammer dulcimer.  He creates such beautiful arrangements; you would swear you had reached an eternity of infinite bliss.
The incense and myrrh, sage and sandalwood are still and surrounding as Janover & Lynx take the stage Saturday night at 10 pm.  Lynx compares her work to being let out of her cage and I am gratified.  My suspicions of the electronic scene have been that it is a 20's flapper renaissance.  The women are out of their taboo boxes and ready to be naughty.   Rena returns to the stage with Lynx and Janover and Lynx announces, "Its fun to be let out of the cage and perform what we work so hard to create."  The three collaborate into a full on rhythm lab of experiments, studio time combined with ancient technology of the living performance, and all under the beautiful full moon at Mishawaka Amphitheatre.
I would love to go on and on about all the musical acts lined up for the entire weekend but the power of being there is more than words can describe.  EOTO took the stage Saturday night at 12:45 am.  The division between night and day, the boundless amounts of darkness and light reminded me that all living beings function at a different rate of combustion.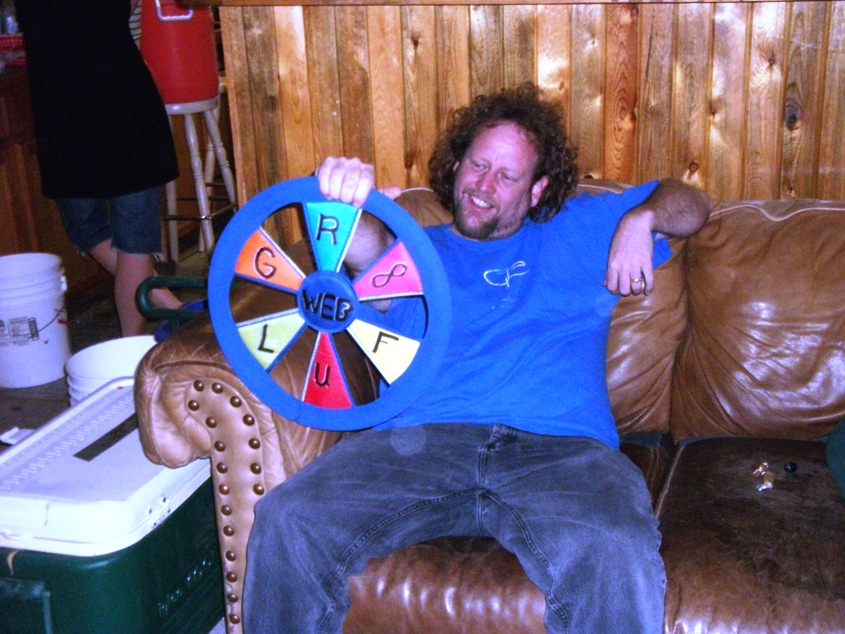 Jason Hann form EOTO sat down to discuss his combustion rate with me.  The world percussion influences of his playing definitely give him a vibration that can be felt in his presence.  He is most active with West African drumming; From Conga to Senegal to New Guinea to Morocco, each providence has its different styles and different drums.  "Over the years my strongest connection has been to the djembe, tambors, Bata drums… I was the US representative for a competition on the Korean drums in 1997."
I asked how the summer tour was going.  Of all these landscapes, what sticks out to you?  "It's not so much the landscapes as it is the people.  This summer we've been touring festivals throughout the US.  While I try to catch up on sleep while we're driving there are certain stretches that I want to stay awake for.  The Rockies are an exceptional stretch of road."
Favorite festivals for Jason this summer?  "The love fest in Nebraska was fantastic. Well run, intimate, personal touch to everything.  Dexfest in Knoxville TN was another with a great fire pit, drum circle, a gathering where the volunteers are all familiar faces and the after-hours are a consistent set of people.  The big fests have energy that is off the charts but those smaller, more intimate gatherings have the right amount of passion behind it."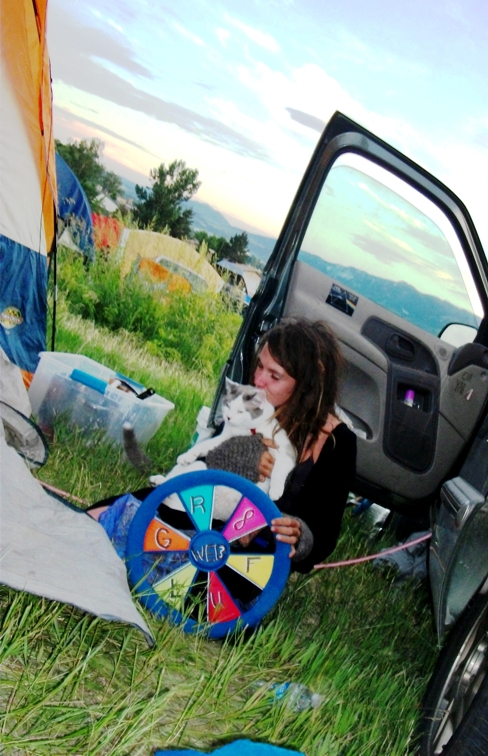 Speaking of which, EOTO has played all 5 years of Sonic Bloom.  Jason and I sat and recounted all the locations at the half decade mile marker.  The festival is chalk full of talent but in many ways has a long way to go.  Mishawaka is not the proper venue for this event.  While prepping for the weekend, I heard many moans and groans concerning the venue.  People preferred the year of Red Feather Lakes, west and into the mountains further.  But as is too often the case, a group of trouble ruined it for the festival.  They only held it there once, the coveted and elusive, "best year of sonic bloom".  Winter Park one year was not the proper or appropriate locale either, too commercialized and not enough wild raw nature for the ragers.  Feathers and leathers demand a little more that Mishawaka has provided for the remaining 3 years but the locale seems as though it isn't necessarily proper as it has been a default for Janover and the sonic bloom crew.
3:45 am is the perfect pinnacle to this festival, on any of the 3 given nights.  Saturday night the Sonic Bloom all star orchestra took the stage with Michael Kane from String Cheese Incident as the surprise guest.  Following that was Beat Antique on Sunday night at 12:15 that combined with all the elevated talents from the weekend to crescendo into sunrise.  Gladiators emerge, feathers, leather, and all to go onto the next festival field, pushing as hard as their feet will take them.
Check out more of June's photos from Sonic Bloom 2010.