Nashville's Americana Folk band, South For Winter, is excited to announce the release of their highly anticipated full-length album, Luxumbra; set to release October 22nd. They worked hard for a full year leading up to the album's release, pre-releasing six singles in all. It's a record colored by artistic endeavors, multidimensional lyrics, and immense beauty touched with the weight of the world. The album Luxumbra, meaning "light" and "shadow" in Latin, is as diverse as its title implies.
Luxumbra is trio South for Winter's debut full-length album, and they leave nothing on the table as they pack storytelling lyrics, complex instrumentation, and weaving harmonies into all thirteen tracks on the record. On Luxumbra, South for Winter dances deftly from bluesy murder ballads to airy acoustic duets; from traditional stomp and holler to smooth jazz; from stripped-back instrumentals to heavily layered folk-rock; and everywhere in between. Luxumbra is a true representation of the unique and eclectic sound that has become the band's signature. Luxumbra was recorded at The Tracking Room studio in Nashville TN and produced by GRAMMY award-winning Matt Leigh.
Their first album single, "Twine," premiered on Out From The Pine Box in April 2019 and was selected as a DJ Pick by Nashville's Lightning 100 Radio. Musical Notes Global premiered the trio's next album single, "Ten Black Crows," and Paste's Noisetrade featured the live music video for the following release of "All We Have." The subsequent single of "Devil is a'Calling" premiered on The Static Dive and was featured on BuzzMusic. In June 2020 the official music video for "Devil is a'Calling" debuted on Ditty TV's "World Premiere and was broadcasted through DittyTV's station, The Curve. Grateful Web premiered their next single "Always You" in July, and a live performance of the track was aired on News Channel 4's Today in Nashville. Stone Cold Crazy afterward interviewed the band about their story and album. Lastly, the single, "Stone", was premiered by American Songwriter in September 2020.
Pre-Save Luxumbra https://ffm.to/luxumbra.opr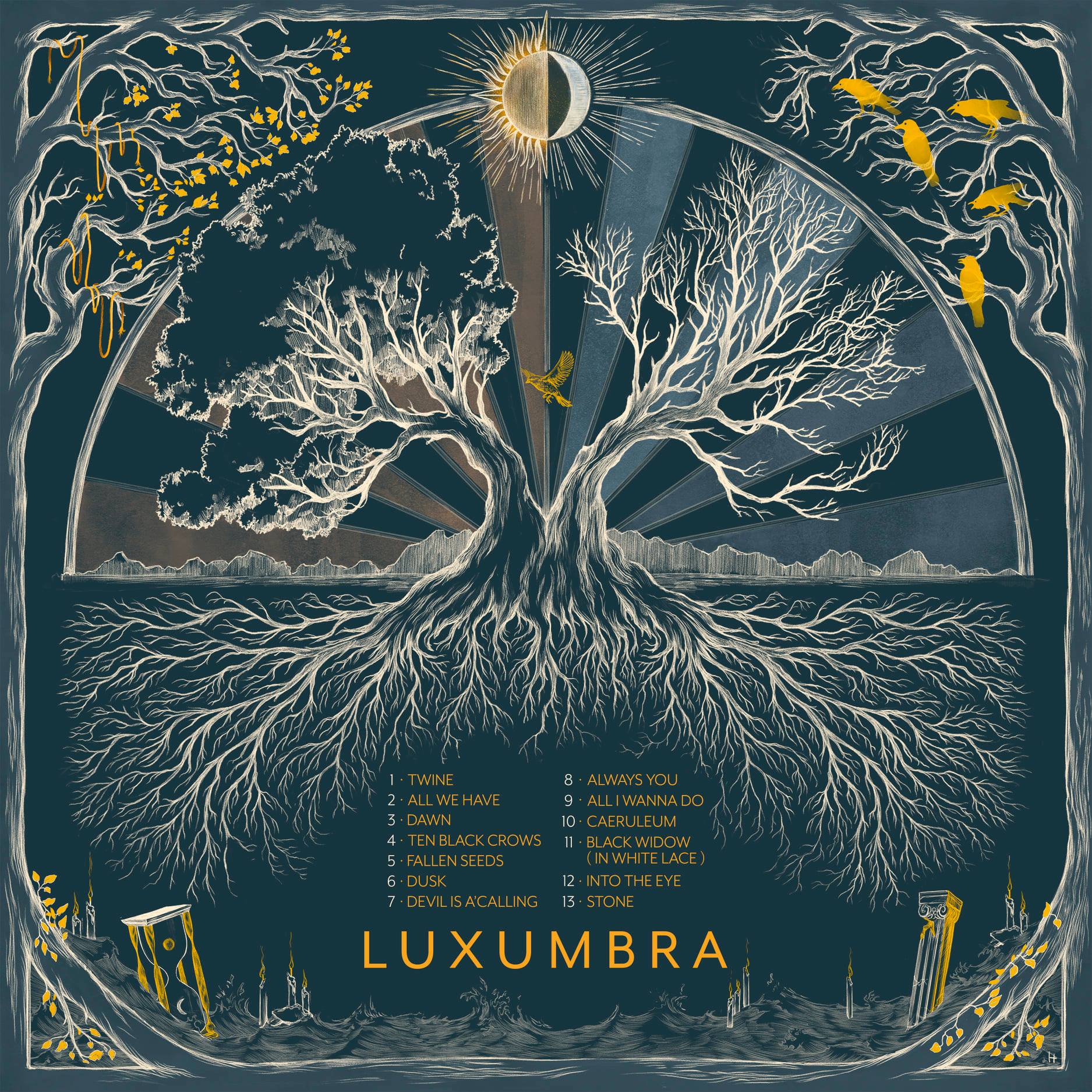 South for Winter is composed of New Zealander Nick Stone (vocals, guitar), Coloradan Dani Cichon (vocals, mandolin), and Michigan cellist Alex Stradal. The powerhouse trio has risen quickly through the ranks of roots musicians in their three years as a band - including nominations as a rising artist by Nashville's Lightning 100 Radio station in 2018, a "Most Wanted" Emerging Artist by Falcon Ridge Festival in 2019, and a top 10 artist of 2019 by Buzz Music LA. They have not only received rave reviews from publications, but have also had an outpouring number of support through social media and Spotify (reaching over 10K listeners, 221K Streams, and 600 followers this year alone - and still growing). Their loyal fanbase additionally helped fund the independent release of Luxumbra, raising over $12,000 in donations through a Kickstarter campaign even when it launched in the first stages of the current pandemic.
Follow South For Winter: Website, Spotify, Instagram, Facebook, iTunes, YouTube.