During Phish's two night run at Alpine Valley Music Theatre on August 8 and 9, a band named Spread opened for the privileged VIP ticket holders in the wooden lodge located on the top of the grassy hill. Little did they know that the band playing was going to swoop them off their dancing feet.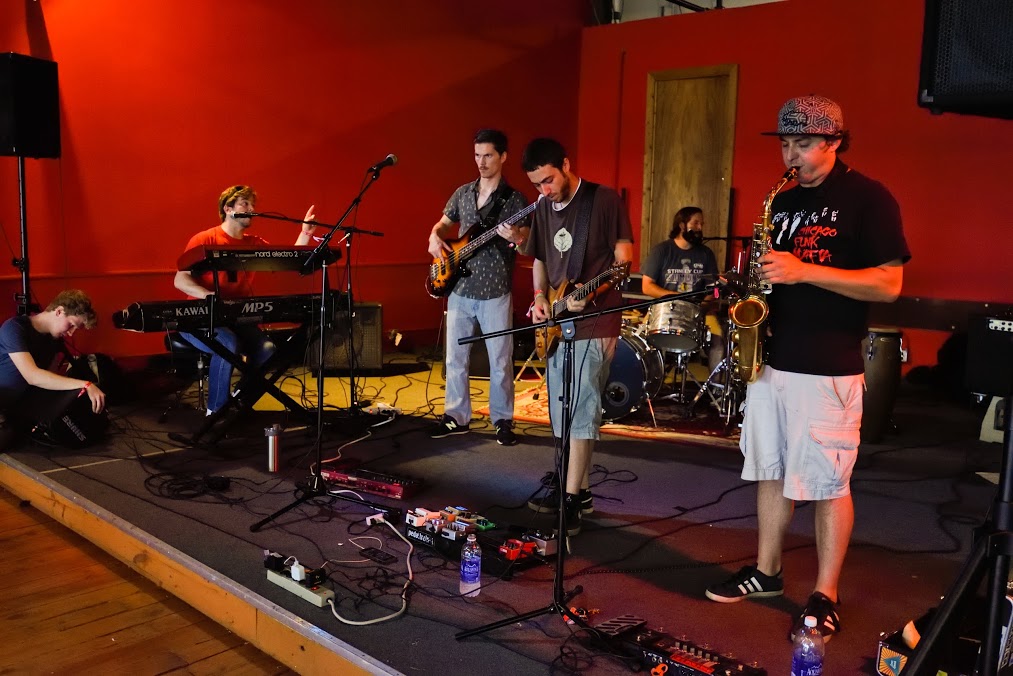 After the arriving VIP guests filled their plates with pork sandwiches, pasta salad, and fried mushrooms, they headed to the patio for the views of Alpine Valley and to the lounge area for more Spread. The music could be heard over the entire hillside, causing regular GA ticket holders to crowd around the VIP area for a listen. Several people asked, "Who are these guys? They're fantastic!" and others simply commented on their "groovy feel" and "good mood feeling tunes". Some even questioned, "Can I get their music off iTunes?".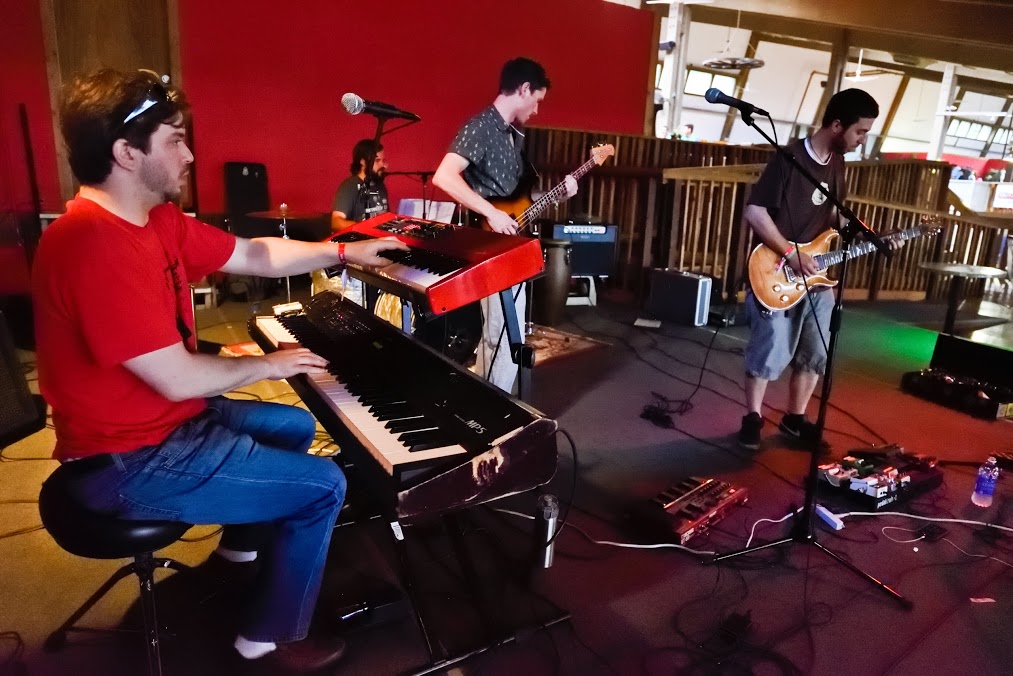 The original three members, Colin Finn, the bassist, Patrick Reynoldo, the drummer, and Dave Petrizzo, the guitarist, founded the band during their college years at Southern Illinois University in Carbondale, Illinois. Over the years the band has played across the state of Illinois at intimate bar-like venues such as Hangar 9 in Carbondale, Donnie's Homespun in Springfield, and the Tonic Room in Chicago. They have also demonstrated their numerous music-making talents at Summer Camp Music Festival for the fifth time this past year. The boys brought three additional musicians, Jason Kearney on the keys from Thinner Theed, Marty Gierczyk on the saxophone from Chicago Funk Mafia, and Nathan Mark on additional percussion, for more intricate sounds.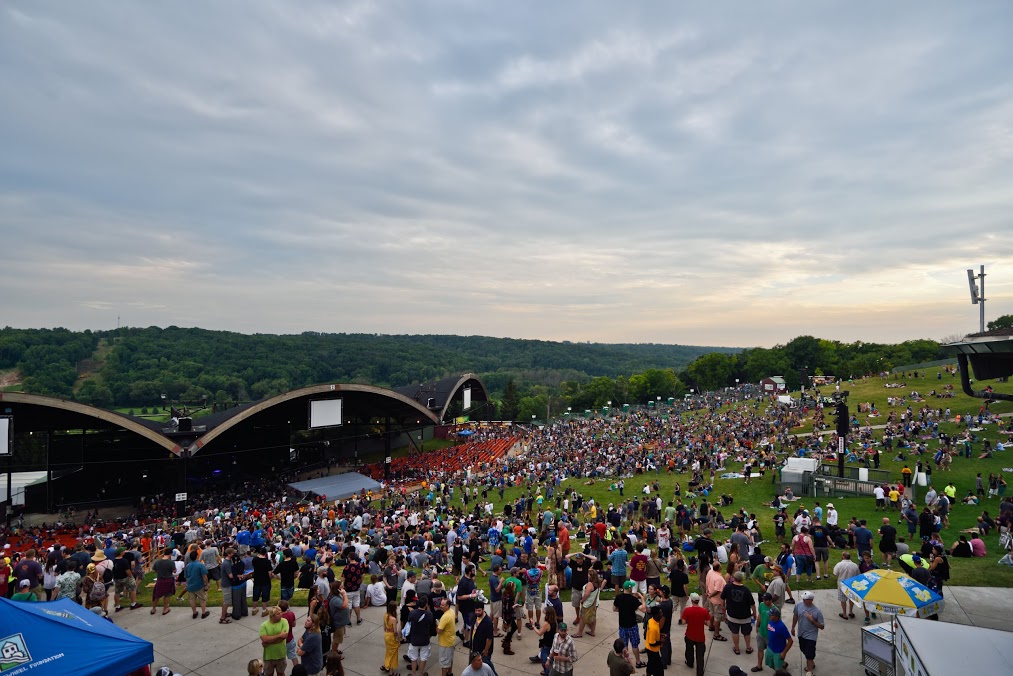 The Phish-like melodies surely drew the crowd in. Each set was a packed with saucy jams, banging keys, trey-like guitar solos, saxophone wails, and bongo beats. An audience first set favorite was most definitely an upbeat fast jazz song like Will It Go Round In Circles? while the second set favored 50 Ways To Leave Your Lover, a tune that started with calm lyrics from Patrick Reynoldo and escalated into a quick chorus line.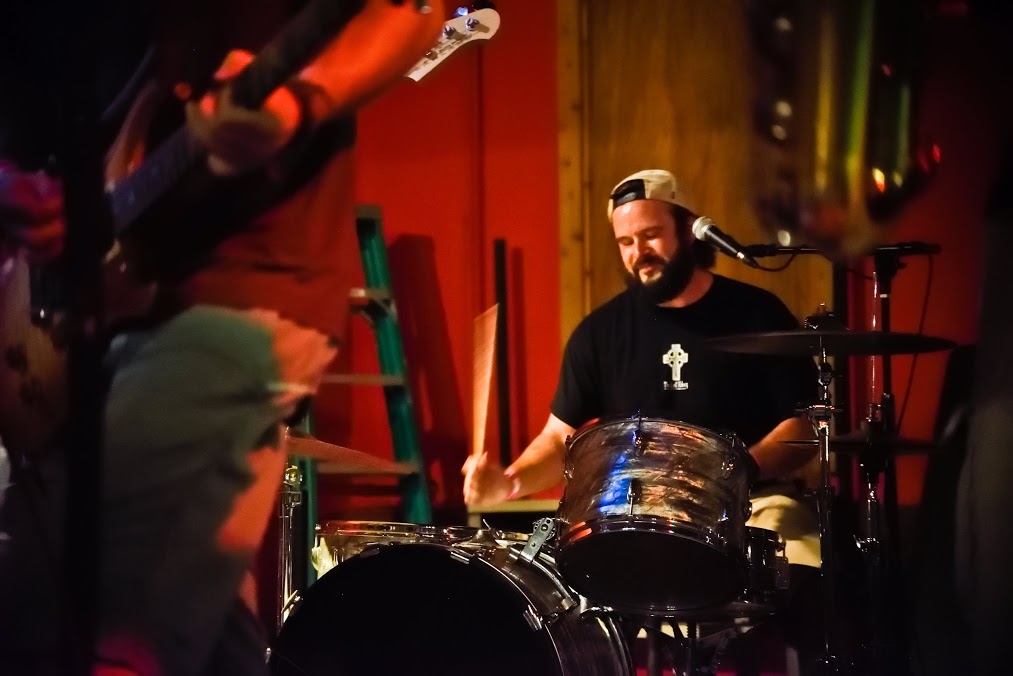 Those that gathered in VIP for Phish at Alpine Valley more than got their money's worth with Spread performing. Although the crowd mostly knew the Grateful Dead covers, it did not stop them from dancing along and feeling groove. Another chance to catch the boys again will be at Chicago's House of Blues on August 29th at the last Summer Stash hosted by All-Star Vibe Entertainment.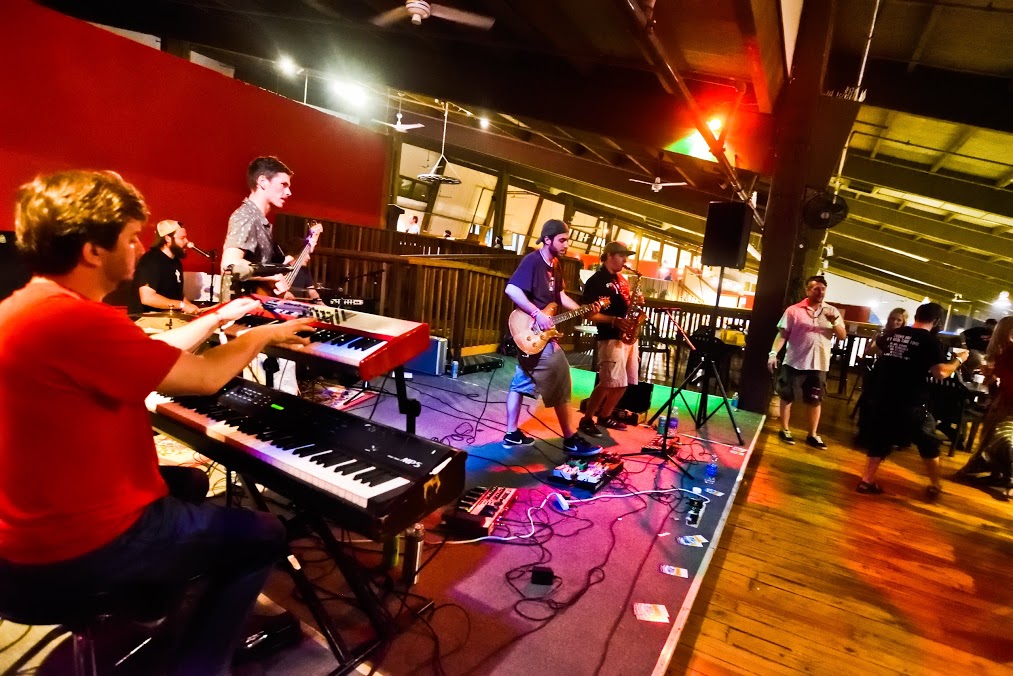 For a complete set, see below: 
Set 1: Expressway to Your Heart, Feel Like A Stranger, Oceans, Will It Go Round In Circles?
Set II: Get Out My Life Woman, 50 Ways to Leave Your Lover, West L.A. Fadeaway