It's easy to cringe when somebody asks the music question, "Who is the best [fill-in-the-blank] player ever?" Opinions are opinions. But really, Stanley Clarke was, has been, and will always be the finest jazz bass player. Some would argue in favor of the alternative orchestral brilliance of Charles Mingus or the bewildering fretless arrangements of Jaco Pastorious, but its Clarke's longevity and vastly diverse ventures as bandleader and sideman put him right up top. He plays an electric bass with similar fingering of an upright acoustic. Slaps and thrusts accent seamless percussive perfection. Together he and pianist Chick Corea cofounded Return to Forever. The music they created knew no cultural barriers. They played without any notion of genre correctness. This adventurousness became known as fusion, which evolved into the predominantly popular approach for the jazz giants of the 1970s. Nuances of Latin, Cuban, and Eastern melodies are woven into Clarke's approach, though he was certainly one of the East Coast cats. The optimum double bassist for where jazz was heading.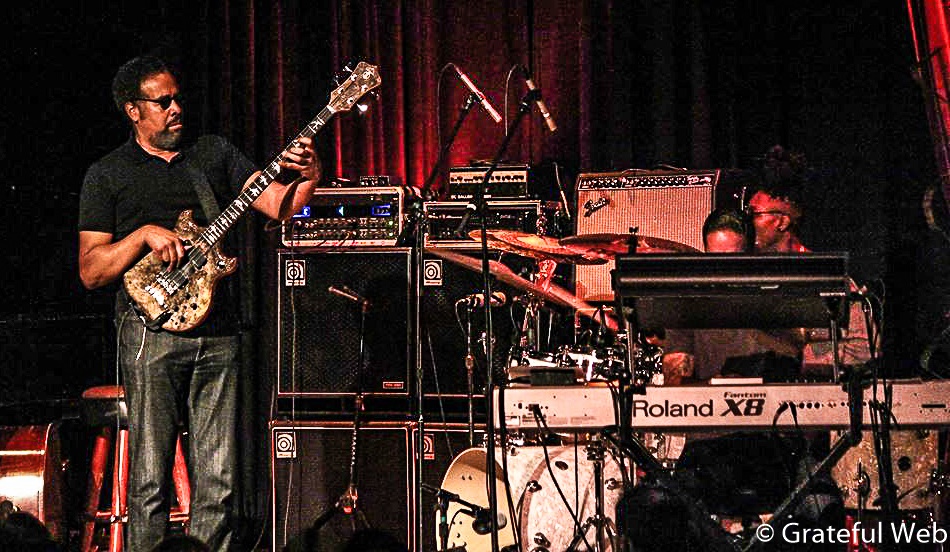 Twenty-one solo studio albums, timeless collaborations with George Duke, Wayne Shorter, Jean Luc Ponty, Hiromi Uehara, Victor Wooten, and Marcus Miller, and still to this day he continually yields distinct endeavors. Last year he released Up (Mack Avenue, 2014) to critical and fan acclaim. Musically it's fiery and translucent, properly representing Clarke's contemporary approach and compositional genius. Most impressive is that the current lineup of Stanley Clarke Band is built up of three prodigy musicians all in their late teens/early twenties. Beka Gochiashvili is a powerhouse pianist who clearly began studying at birth. Cameron Graves synthesizer and keyboard possesses a balanced subtlety with well-placed formidable sneak attacks. Michael Mitchell is the heaviest fusion drummer since Omar Hakim. Grateful Web was honored to be audience to last Saturday's performance at Yoshi's Jazz Club in Oakland, California.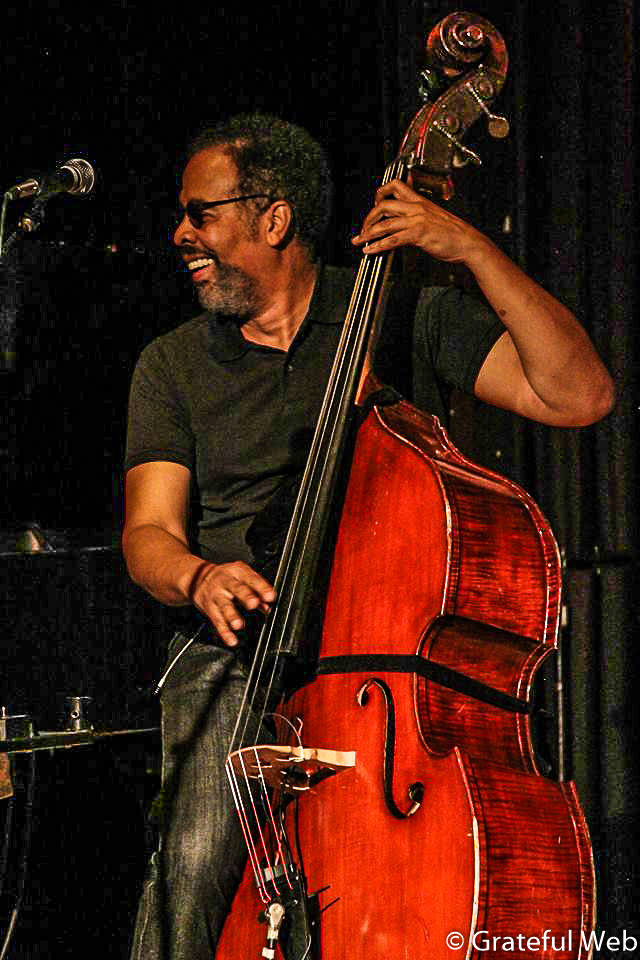 The sold-out crowd were mostly diehard devotees and gave worthy applause to the bassist great and his band. Getting right to it, Gochiashvili led the band into the Return to Forever classic "Beyond The Seventh Galaxy." The cornerstone fusion composition features speedy phrases and off-kilter time signatures. Clarke began the set on his custom Alembic electric, making sure to get into immediate with every member of his quartet. Next came the lengthy and funky "Gotham City," from his newest record Up. Clarke broke out his double bass and stuck with it for the majority of the night. With extended drum and bass interludes and the tightest of twists, the twenty-minute plus piece brought the entire audience aboard with Clarke's dazzling new collective.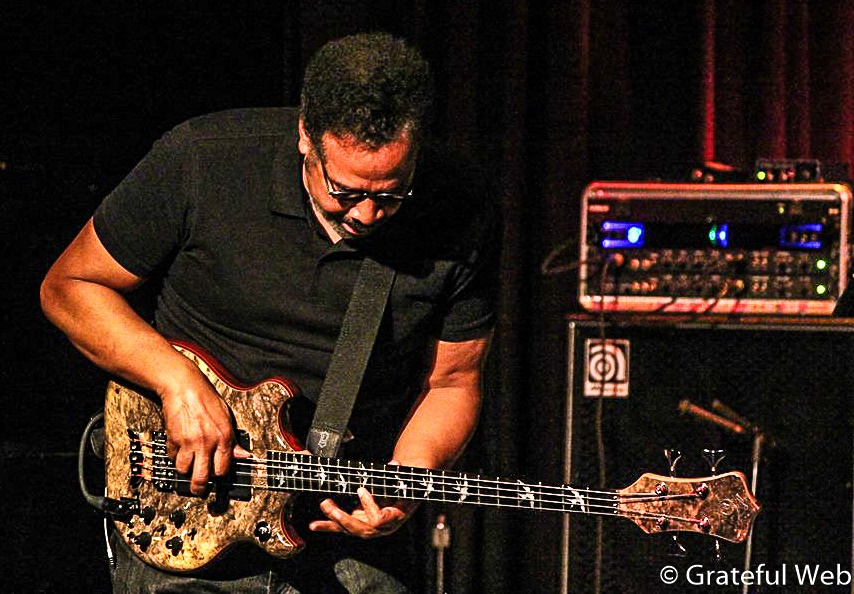 An eternity passed in an instant, and Clarke took a moment to introduce the band and enlighten the audience about their age. Clarke additionally spoke about his relationship with piano and organ legend George Duke who passed away about two years ago. He went in-depth about their personal and musical bond, recalling wondrous gigs in Brazil. The band honored Duke by performing his composition "Brazilian Love Affair," which flavored his set with dissimilar melodies from what had come previously. Duke's original brought out the wildest music in Stanley's band. Indeed the most boisterous playing of the performance. Next came a curious cover of Joe Henderson's "Black Narcissist," which concluded the extended headliner set. Its fragmented tenderness and lead instrumental assaults revealed the band's ability to play well quietly and even nearly inaudible at moments. Then a burst of musicality would erupt, with that familiar narcissistic melody in the center of every change.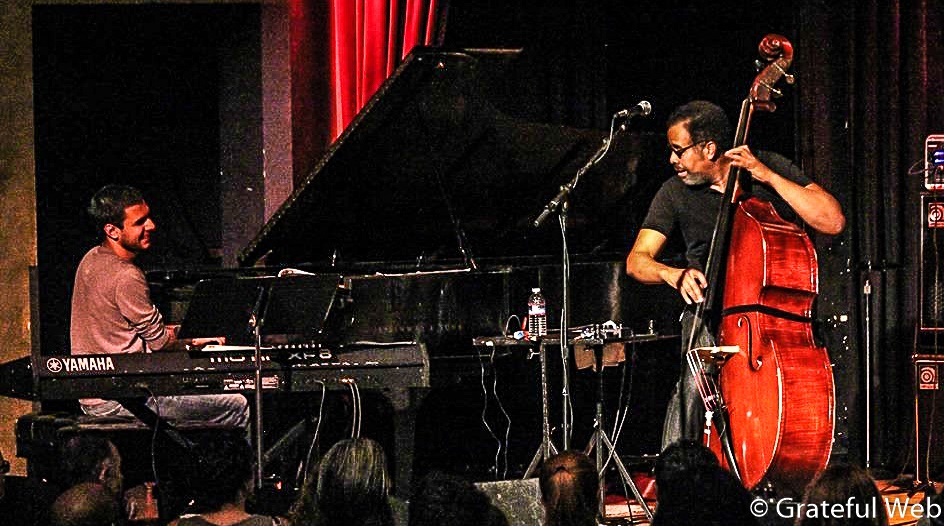 The encore less performance (proper for the jazz set format) was a special occasion for those lucky enough to get seats to the sold-out three-show engagement. The Stanley Clarke Band is gigging aggressively this summer stopping right now at various jazz summer festivals in Canada with a stop in Rochester, New York before heading over for an extended stay in Europe. Clearly the legend has established a world-class band worth traveling the world with. All the more incredible in their youthful prime.