Steely Dan brought its "Rockabye Gollie Angel" summer tour to Ravinia in suburban Chicago, and it was a jazzy and classy affair. The two performances at the upscale open-air music venue featured a special set from Chicago-based jazz guitarist Bobby Broom instead of tour opener Elvis Costello and the Imposters. Broom's Organi-Sation trio, initially formed at Steely Dan's behest in 2014 to fill the opening slot on last year's U.S. trek, did a fine job setting the mood for the evening.
Steely Dan's touring band kicked off the show with a cover of "Cubano Chant" by Ray Bryant before Donald Fagen, Walter Becker, and three backup singers joined them onstage. The full ensemble treated the sold-out crowd to a delectable version of "Black Cow," and then eased into the title track from Aja.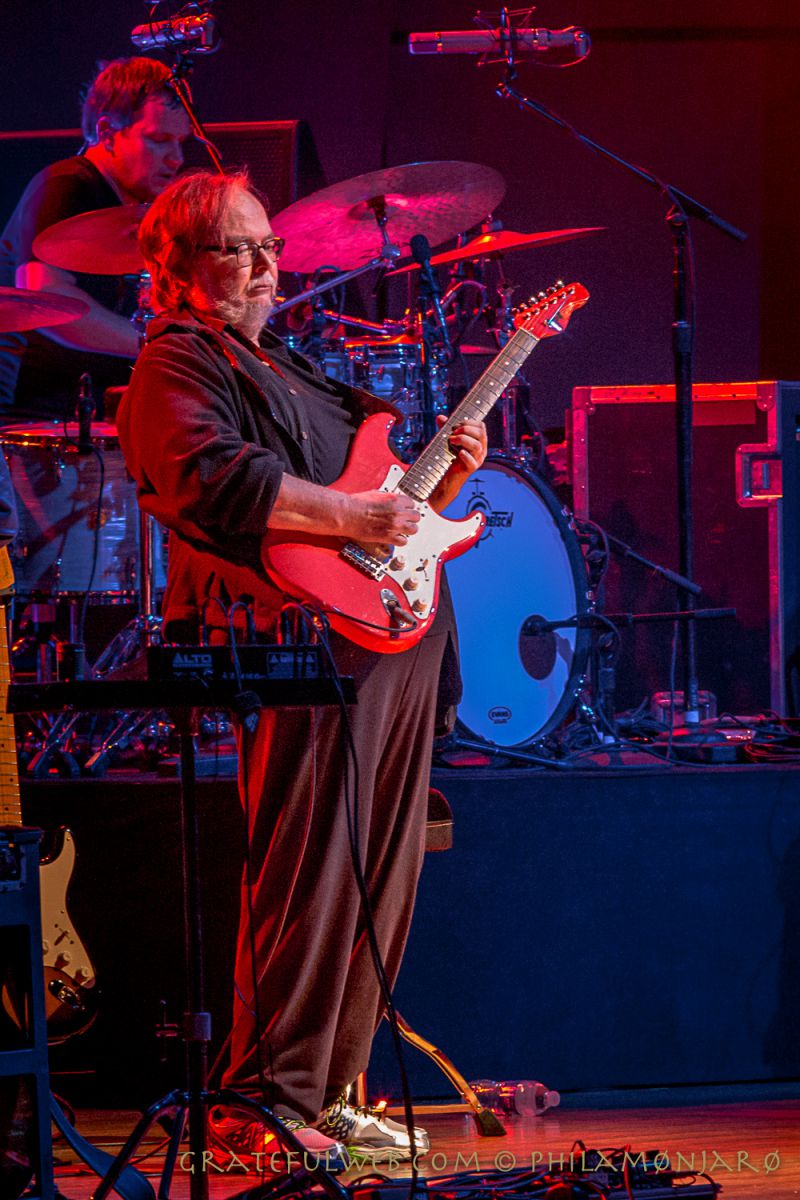 During the spirited version of "Hey Nineteen," Becker commented on the good vibes in the venue. "Tonight, it's gonna be the zenith, the peak of the summer.... because you're here, Steely Dan fans. We're all gonna feel like we've been rode hard and put up wet," he said.
A bespectacled Fagen looked and moved like Ray Charles as he led the show from his keyboard. When his soul infused vocals got rough around the edges, he received supreme support from the female vocalists. Cindy Mizelle shined on "Time Out of Mind," and really cleaned up when she took the lead on "Dirty Work."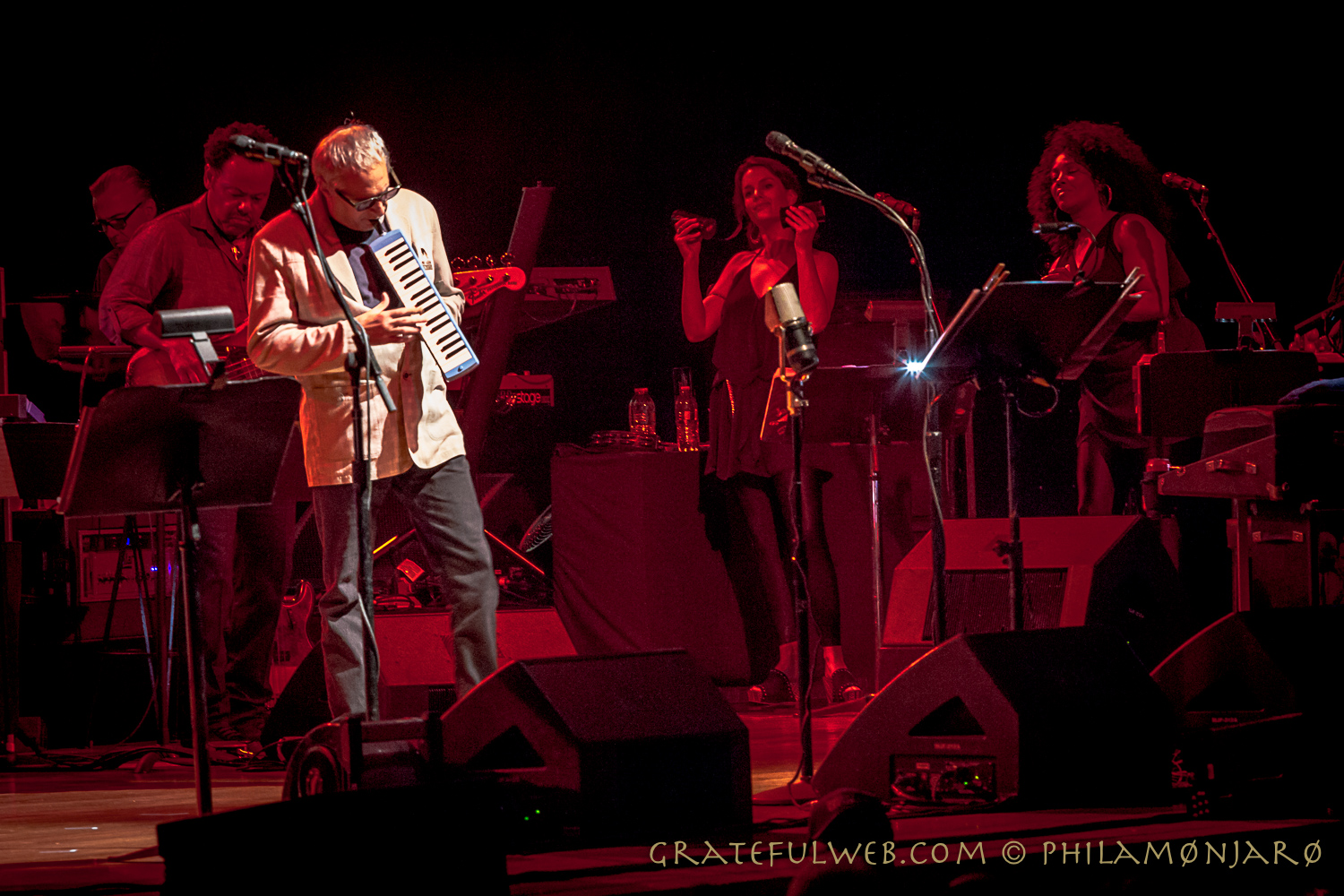 Fagen introduced saxophonist Walt Weiskopf to kick off "Show Biz Kids," but it was during "Gaucho" that the sax man truly stood out. During an extended version of the Joe Tex R & B classic "I Want To (Do Everything for You), Becker introduced the touring band members with high praise.  He noted that a soul band like Steely Dan couldn't groove without solid bassist Freddie Washington, who kept it in the pocket with drummer Keith Carlock throughout the show. Jon Herington's sizzling guitar and Carlock's drum solo in set closer "Reeling in the Years" had the crowd on its feet begging for more. The band responded with a memorable encore version of "Kid Charlamange."