With his first full length album, Mauna, which drops October 2nd, 2019, Steven Sedalia blends instrumentation from Hawaii, India, Appalachia, and Africa, with lyrics of an ecstatic devotion to universal love, all glued together by a folk rock musicality set to move waists and hearts.
Being raised in the mountains of North Carolina has instilled in Sedalia a deep reverence for the land that is emergent in his songs. Having lived for years on an organic fruits and vegetables farm on Kauaʻi in the Hawaiian islands, this praise seems to have multiplied as the musical stories mix moods of adventure, romance, wonder, joy of abundance, and exploration of love.
The title of the 14 song album, Mauna, means mountain in Hawaiian, and silence in Sanskrit. A fitting name for this genre-defying project. Written and recorded on the north shore of Kauaʻi, the album spreads across a diverse scenery, opening with a haku mele (original composition written in the Hawaiian language) in "Polikua," to a blues roots earth anthem in "Children of the Land," a banjo foot stomper in "Mountain Woman," wispy flutes in between layered vocal harmonies in "Listen," some Sanskrit chanting in "Amaya", and a love song reminiscent of Rumi's poetry in the closing track "In Your Love."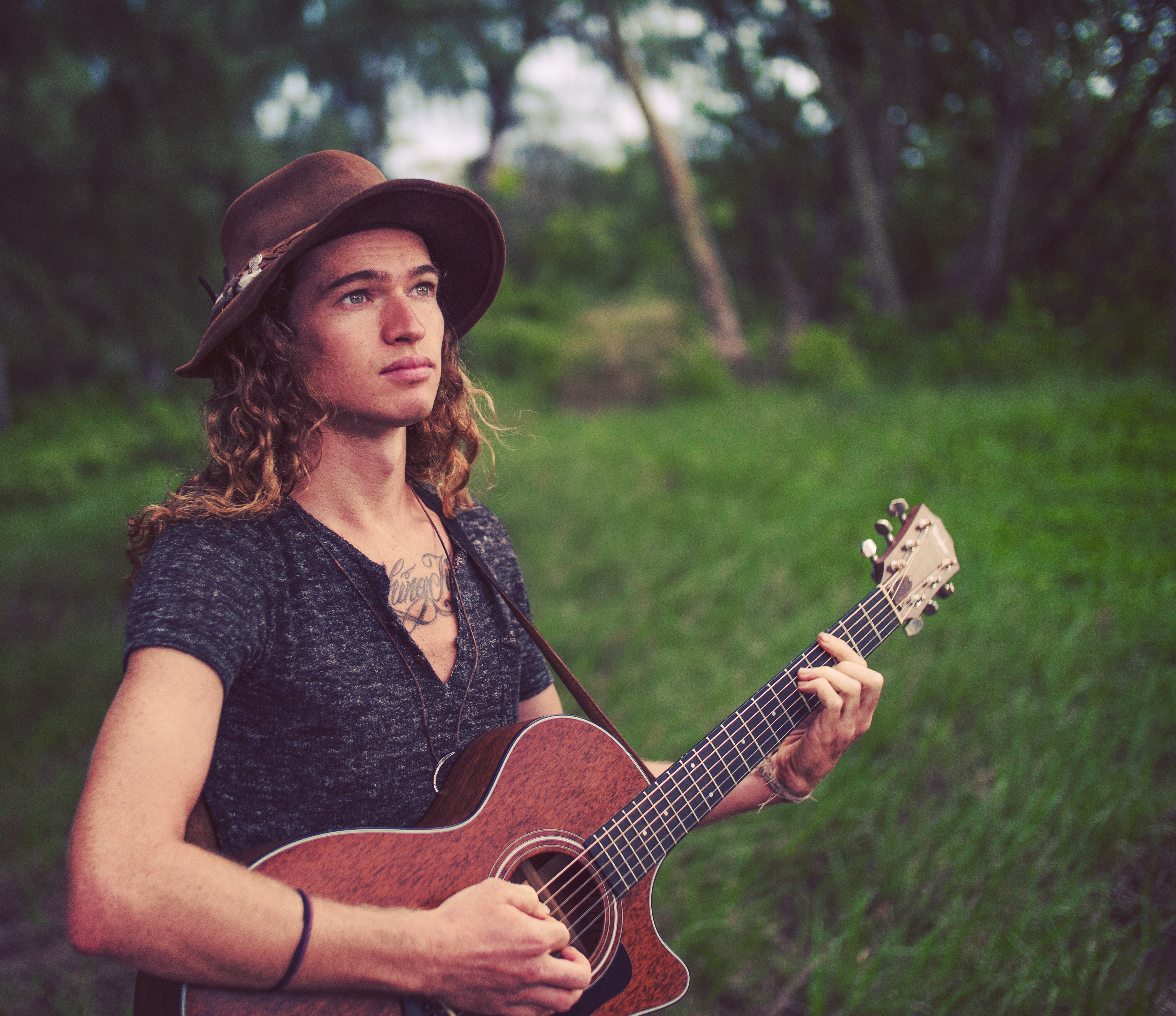 Speaking about the album, Steven says,
"these are love songs to the land, to that which grows on it, to those who live on it, to my heart that beats with it, to the waters, and to the Spirit who made us all, with aloha."
Listeners will recognize in the music flavors akin to the likes of conscious roots artists such as Nahko Bear, Trevor Hall, Xavier Rudd, and folk Americana artists such as The Avett Brothers and Neil Young.
Having toured across the U.S., playing shows and festivals, sharing the stage with some of the artists mentioned above, as well as Mike Love, Dustin Thomas, Paul Izak, and others, the 26 year old Steven is carving out his niche in the roots revival musical community.
Mauna is Sedalia's first full length album, celebrating the journey from anxiety to alignment, something that has been a personal quest for him. He says of it,
"I have always loved writing, but it wasn't until my late teenage years that I discovered my profound love for songwriting. However, I was afraid of sharing my words, and deathly afraid to sing in front of anyone, but I felt so called to share the songs that I knew I had to learn how to overcome the fear. So I began to perform social stunts to intentionally embarrass myself in public, like howling in busy street sidewalks, or facing the opposite way in an elevator, or breaking out in chaotic dance in busy college halls, all to teach my body how to stay calm in front of an audience."
Not only did these self therapy techniques encourage Sedalia's calmness in front of crowds, but they changed his entire life.
To listen to Mauna, visit Steven Sedalia's official website www.stevensedaliamusic.com,