Continuing a highly successful run through 2016, Stick Figure rang in the New Year with a pair of sold out shows at Cervantes' Masterpiece Ballroom in Denver.  Colorado has been kind to the band the past year, and in return they've delivered a number of shows across the state. No resolution should change that.
In 2016 alone Stick Figure sold out The Gothic and opened for Rebelution at Red Rocks. This June they'll be back on the Rocks supporting jam-rockers Umphrey's McGee. But Saturday night at Cervantes was their first time toasting champagne and hosting a New Year's countdown onstage. You could say the highs keep getting higher, and Colorado promoters can't get enough.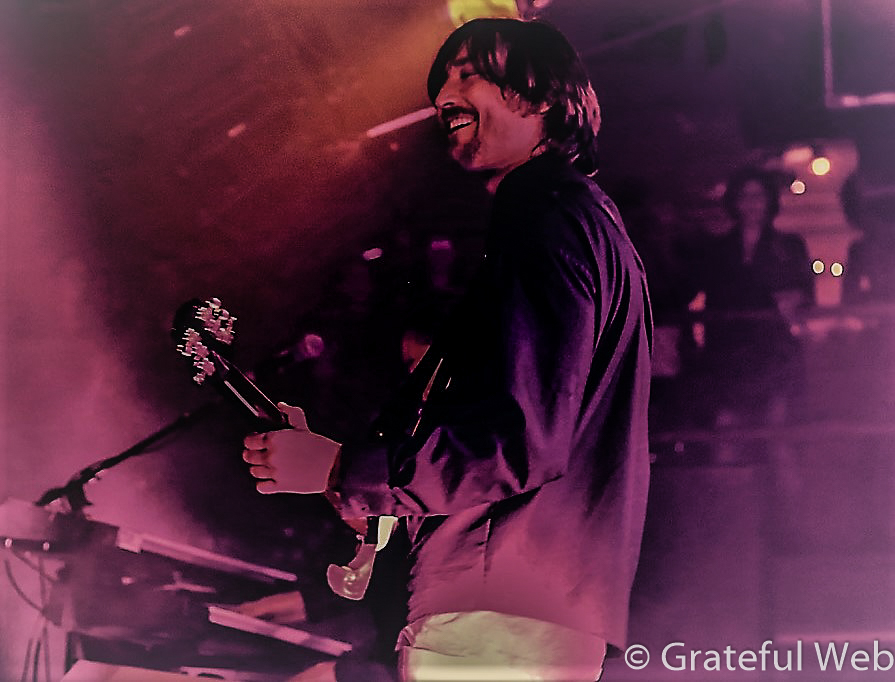 Stick Figure is multi-instrumentalist and vocalist Scott Woodruff's baby. It's been that way since the beginning, with subsequent albums recorded with him at the helm of each instrument. But with the live band the music comes, well, alive. KBong (Keys/vocals), Tommy Sullivan (bass/vocals), Kevin Offitzer (drums/vocals) and Johnny Cosmic (guitar/keys/vocals) accompany Woodruff, most often seen with a guitar.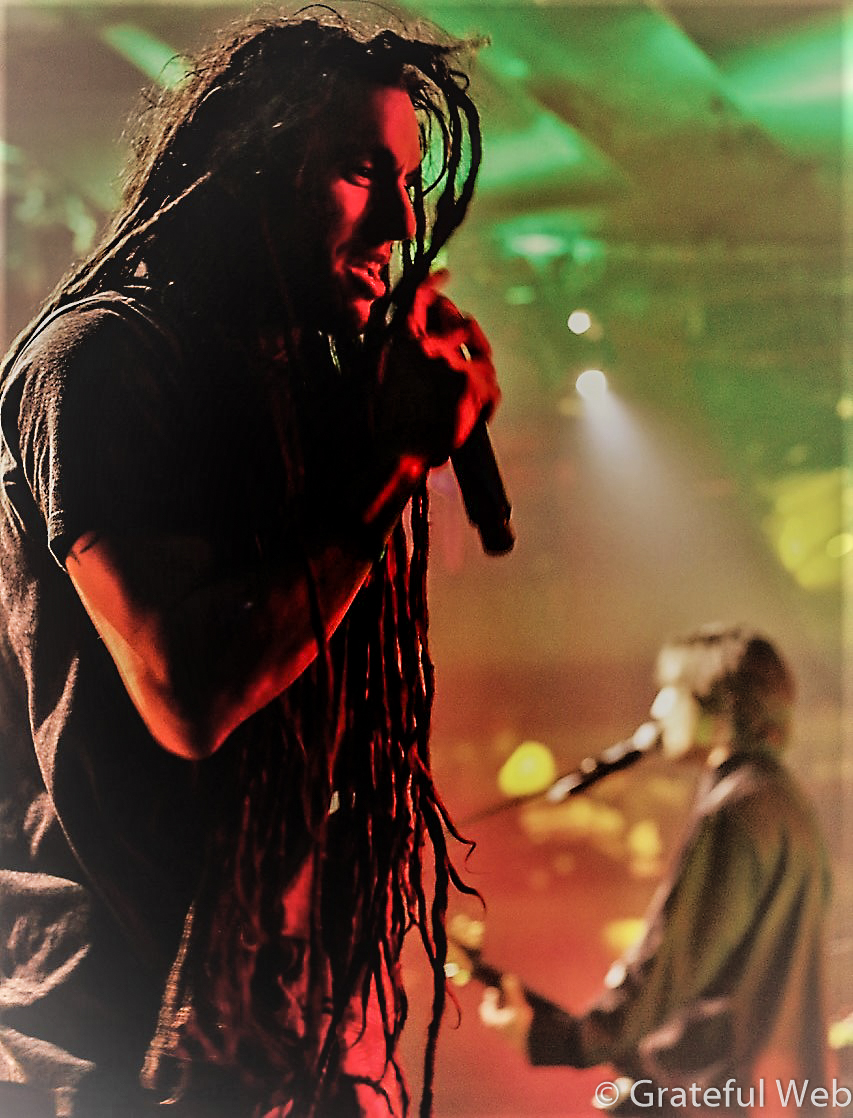 A full room at Cervantes is normally madness in a haze of smoke. Bodies collide and making your way to the bar or, bless you, the bathroom, is a case study in stepped on toes and spilt drinks. Fortunately the reggae scene is filled with friendly folks and the intoxicating atmosphere of New Year's Eve is a special night.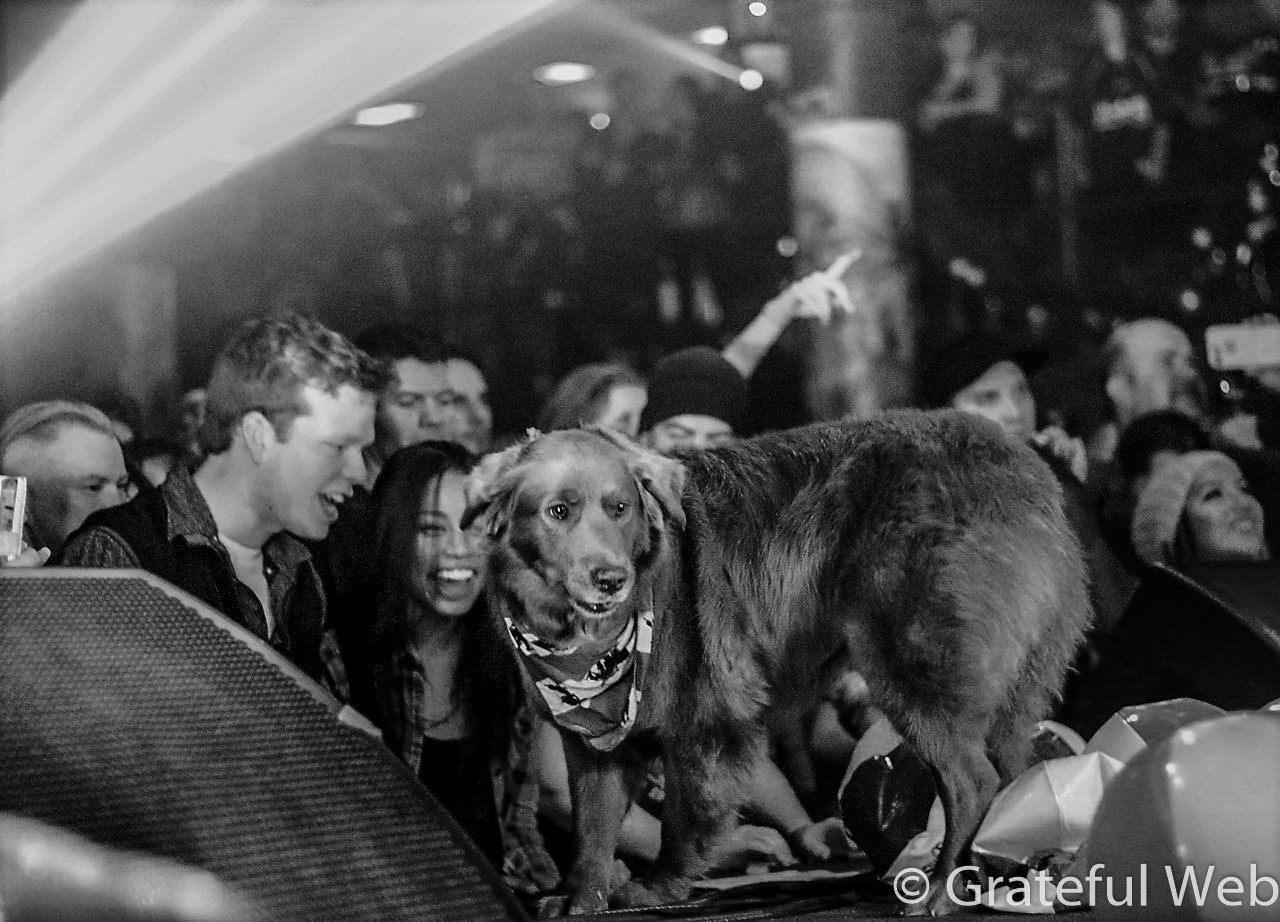 Cocoa the Tour Dog wandered the stage while the band played selections from their six albums, including their newest release, "Set in Stone." A cover of Pink Floyd's "Wish You Were Here" was the surprise of the show, while New Year staple "Aud Lang Syne" accompanied the midnight countdown.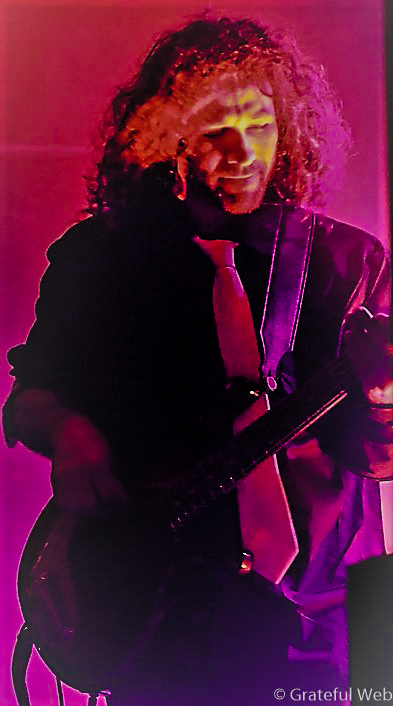 Cocoa sprang to life when confetti streamed down, nipping inflatable beach balls in the flurry. Other times she nestled up to the front row rail riders. She doesn't steal all of the attention, but she certainly gives the band a run for their money.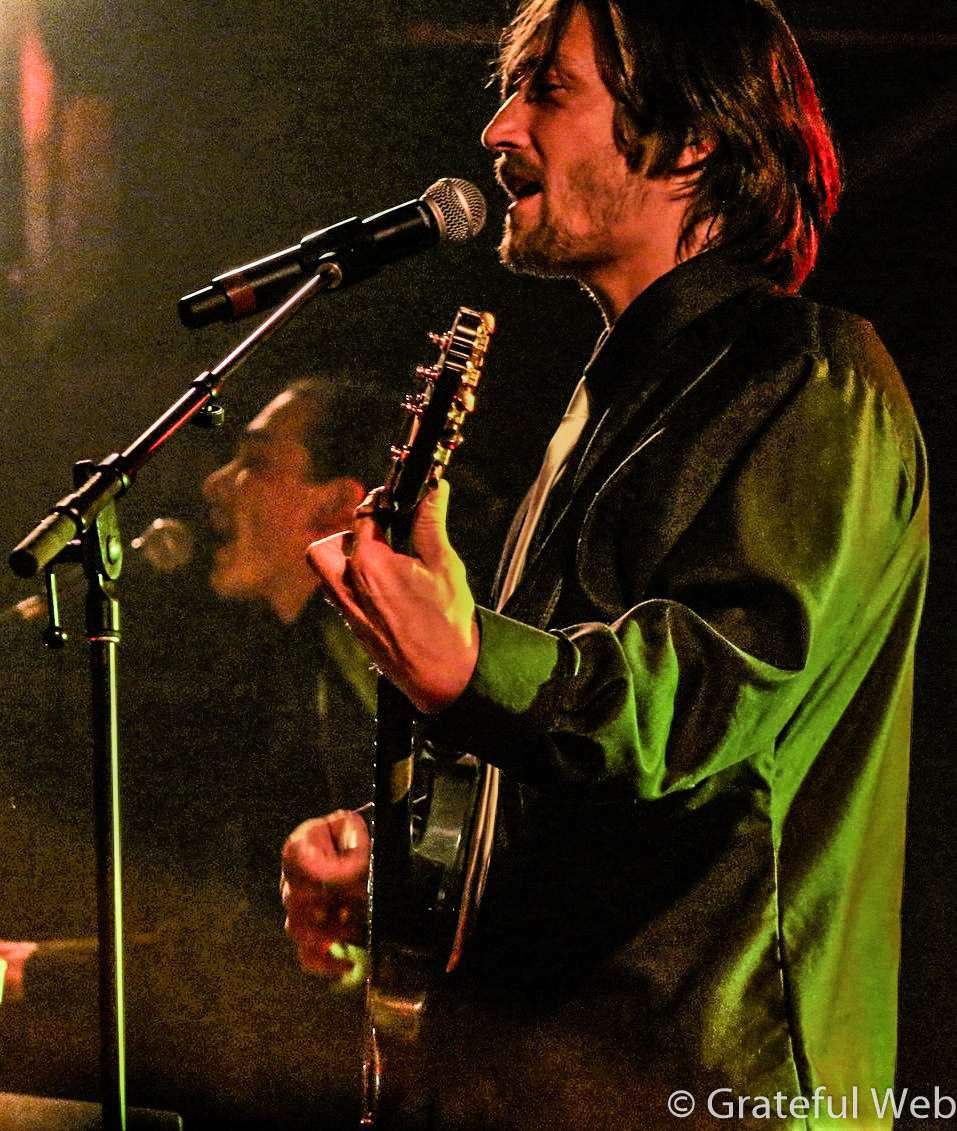 Stick Figure's hard charging 2016 has helped produce a more confident sound and swagger in their live show. It's fair to say they're no longer any young band finding their way in the scene, and that Colorado can't get enough of that "Smokin' Love."