Earl Scruggs rests in a vast suburban cemetery just outside Nashville, Tennessee, beside his devoted wife and manager, among countless other memorials to the departed. A short distance away, the Country Music Hall of Fame displays his banjo alongside the instruments of his bluegrass peers, Bill Monroe and Lester Flatt. While Scruggs might not have single-handedly birthed bluegrass, he undeniably propelled it to prominence with his groundbreaking three-finger playing style, relentless touring, and fusion of bluegrass with rock and pop.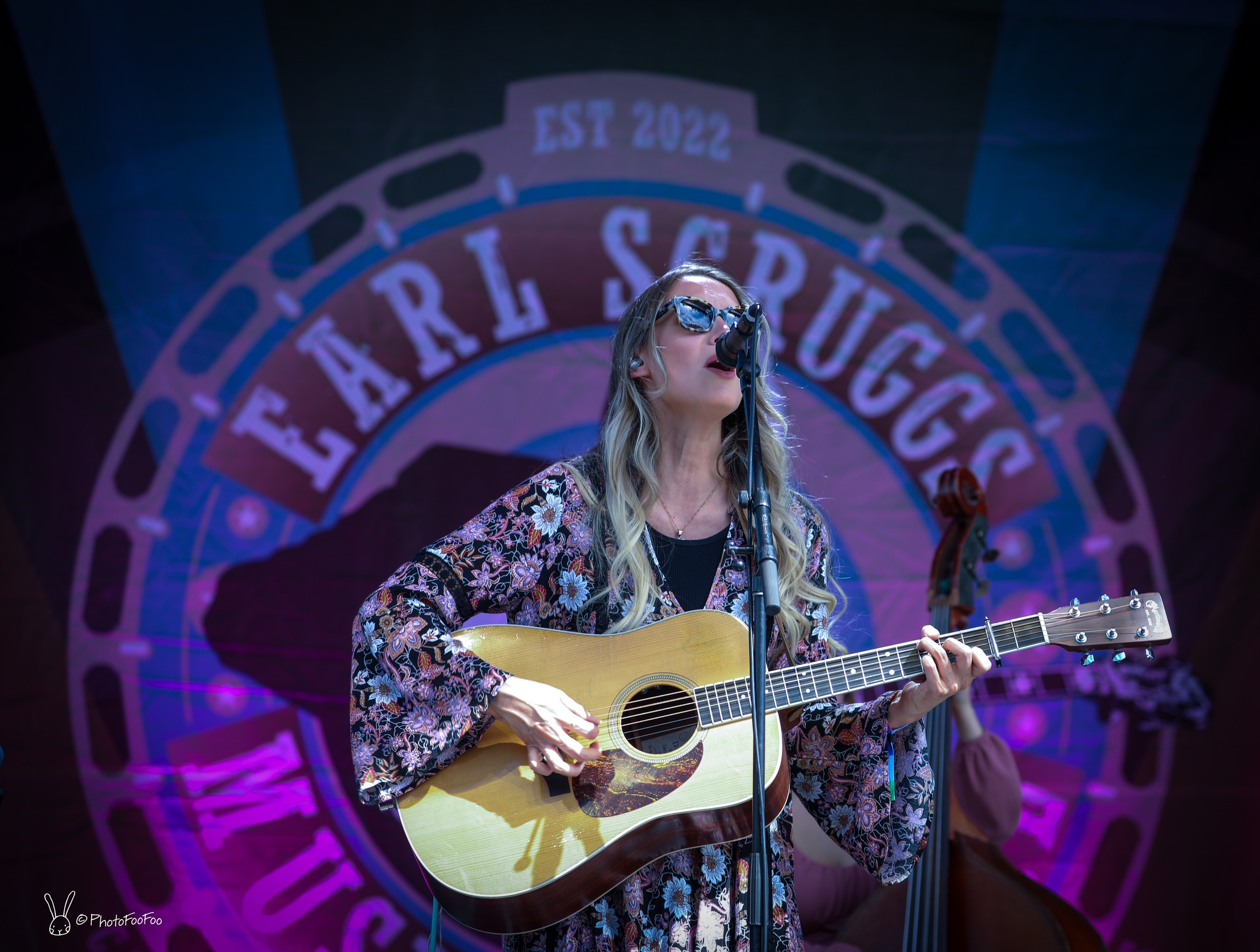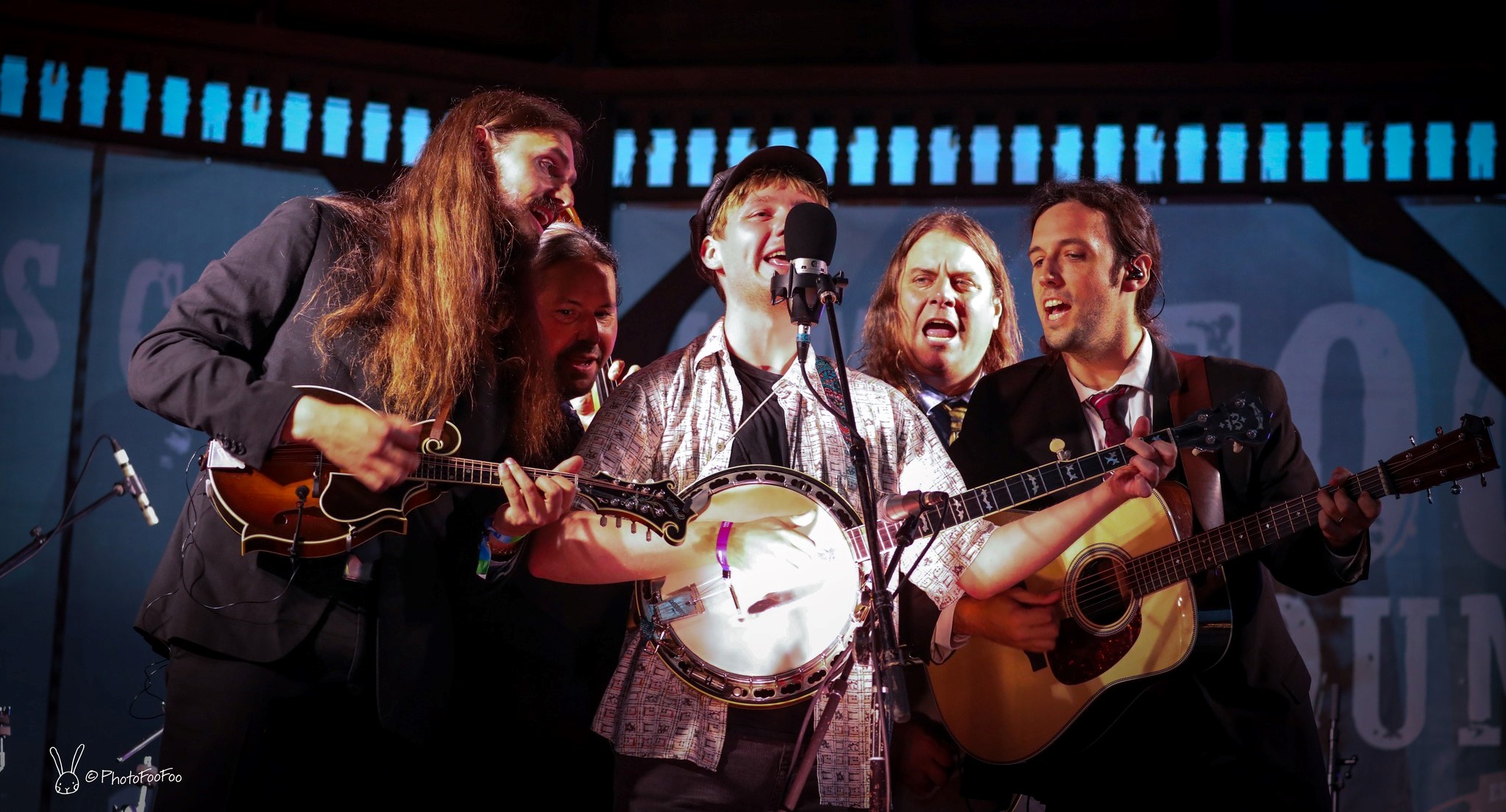 Receiving accolades and being recognized for one's contributions is valuable. However, these tributes, though significant, remain static and unchanging. This is why the Earl Scruggs Music Festival stands as Earl's true legacy. It's alive! The festival celebrates bluegrass not merely as a relic of the past but as a dynamic genre of the present, while also envisioning its future potential. Earl's influence always pushed bluegrass forward, seeking innovation. The Earl Scruggs Music Festival bridges the wisdom of seasoned bluegrass veterans with the fervor of the youngest and brightest talents, encapsulating the enduring spirit of the genre that Earl so passionately championed.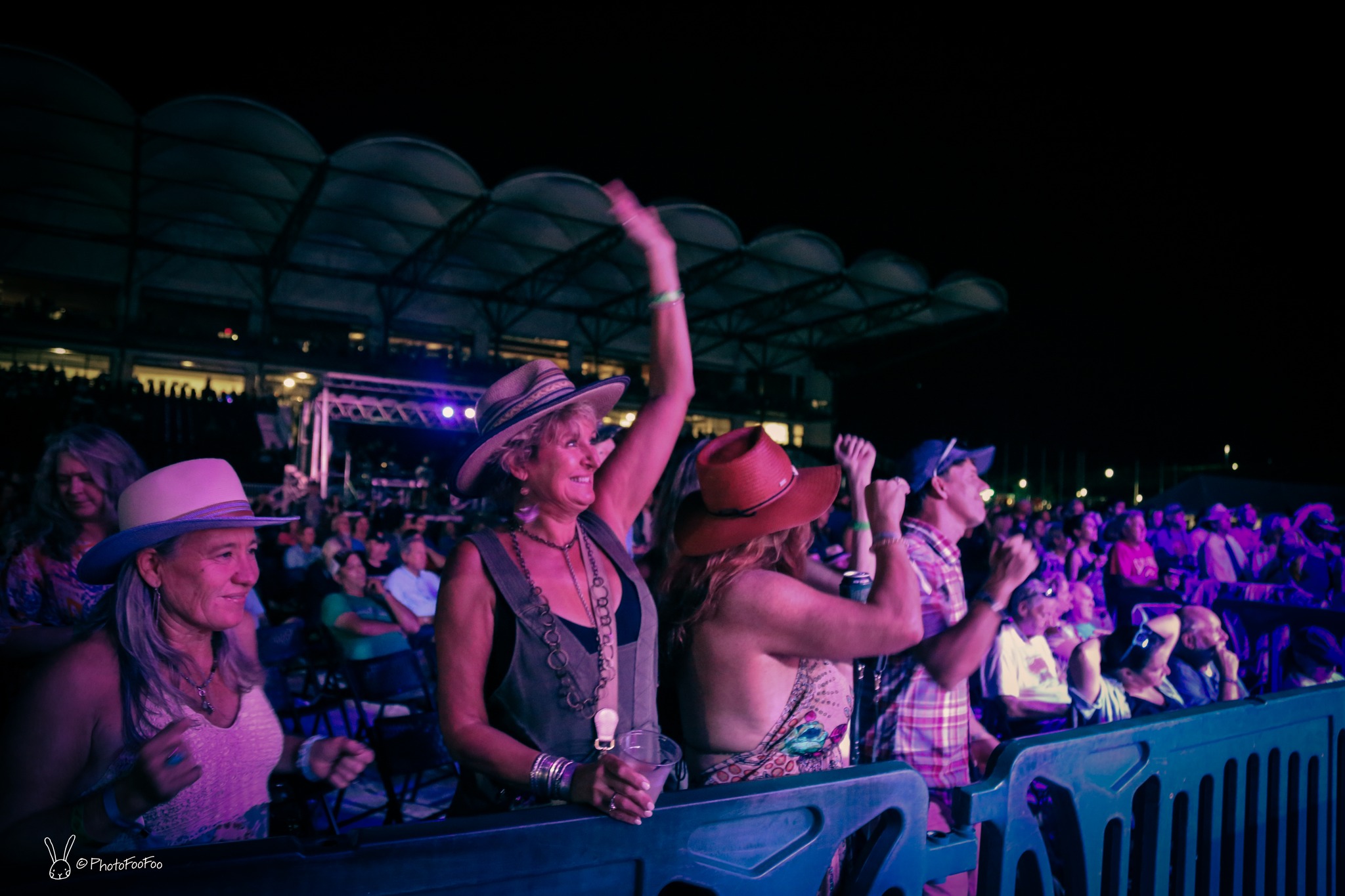 As audience members, we don't merely witness the performance; we actively engage in it. Our applause and enthusiasm serve as a feedback loop, energizing and validating the artists. Together, we transcend our individual roles, crafting an experience greater than the sum of its parts. Multiply that shared experience over an entire weekend, and you have the makings of the Earl Scruggs Music Festival—a truly exceptional event.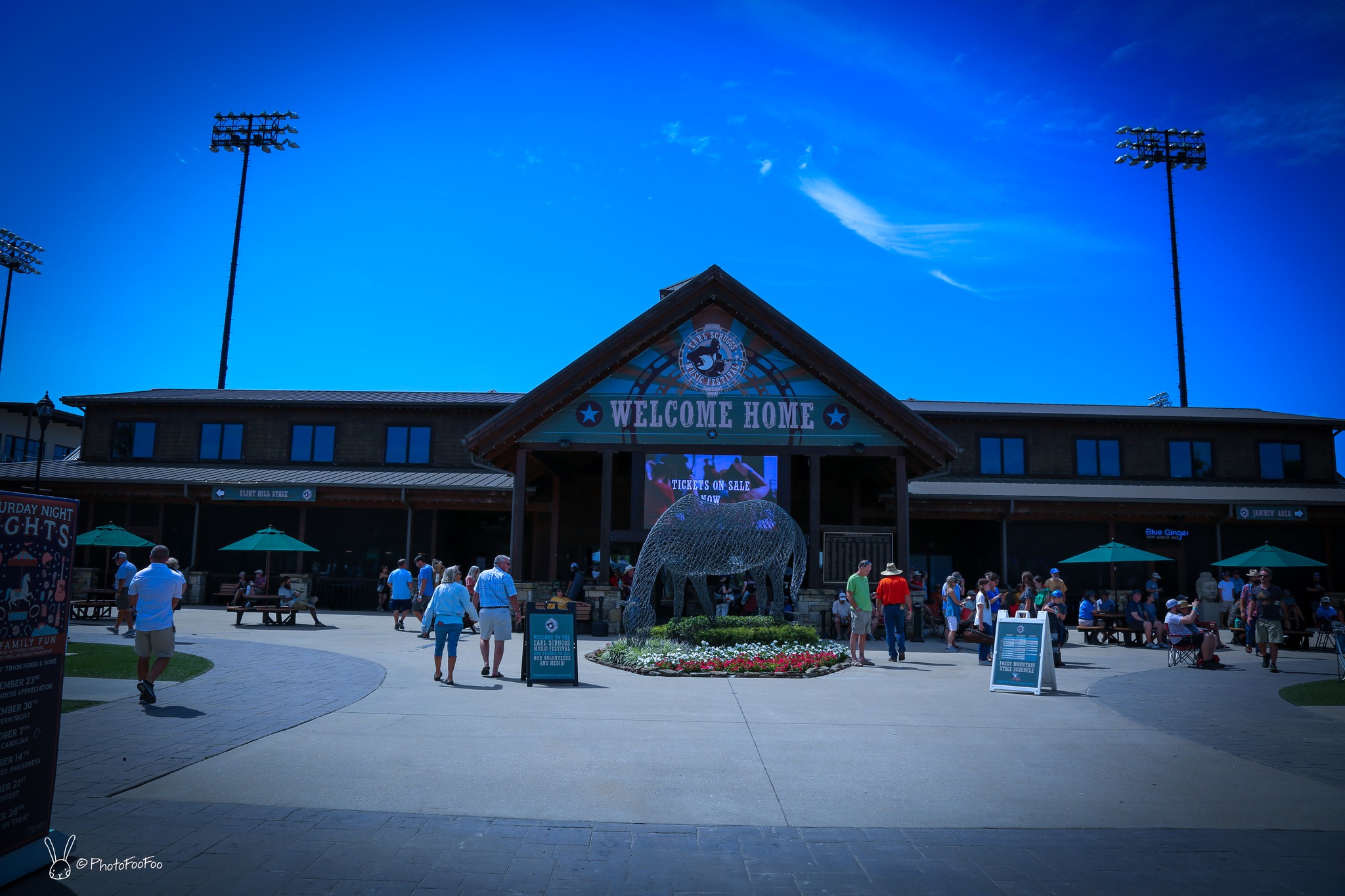 Now in its second year, the festival emanates from the Earl Scruggs Music Center located in the charming town of Shelby, North Carolina. Shelby is a picturesque example of small-town America, boasting a central square surrounded by lively shops brimming with art and character. Here, a nod of acknowledgment is common from passersby, and hourly bell chimes mark the passage of time. The Shelby Cafe, a local staple since 1922, continues to dish out favorites like grits and livermush. The center itself stands as a testament not only to Earl but also to the community that shaped him—a community that thrives to this day. Spearheaded by visionaries like JT Scruggs (Earl's nephew), the center and festival were birthed to celebrate Earl's legacy. Though Earl did not witness their realization, it's hard not to imagine him looking down with a proud smile, recognizing the genuine legacy fostered in the very place where his journey began.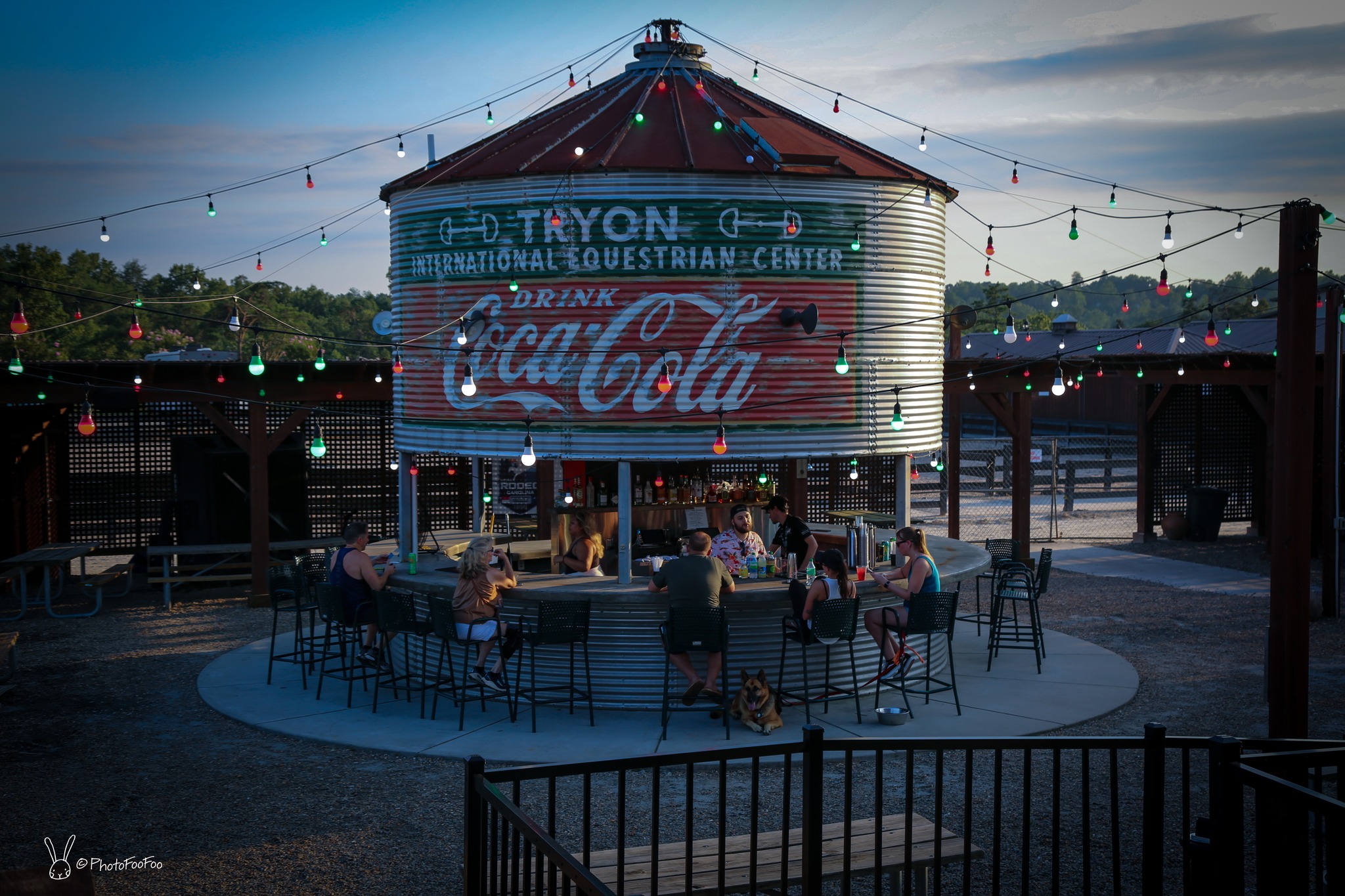 The festival site, as Travis Book of the Stringdusters enthusiastically shared during the Thursday preview party, stands in contrast to the usual grassroots festival fields. The Tryon Intl Equestrian Center is far from your run-of-the-mill location. It's a lavish multi-million dollar venue boasting four dedicated restaurants, indoor restrooms, grandstands with luxury skyboxes, a carousel, and paved sidewalks. The hundreds of RV sites are not only paved and level but are also equipped with full utilities, including sewer systems. For those who prefer a leisurely experience, there's a shuttle service connecting the campgrounds and the venue, so walking is optional. This world-class facility also houses boutiques, spa services, a fitness center featuring pickleball courts, and a range of lodging choices. Oh, and let's not forget the quirky outdoor bar crafted from a grain silo—it's simply delightful!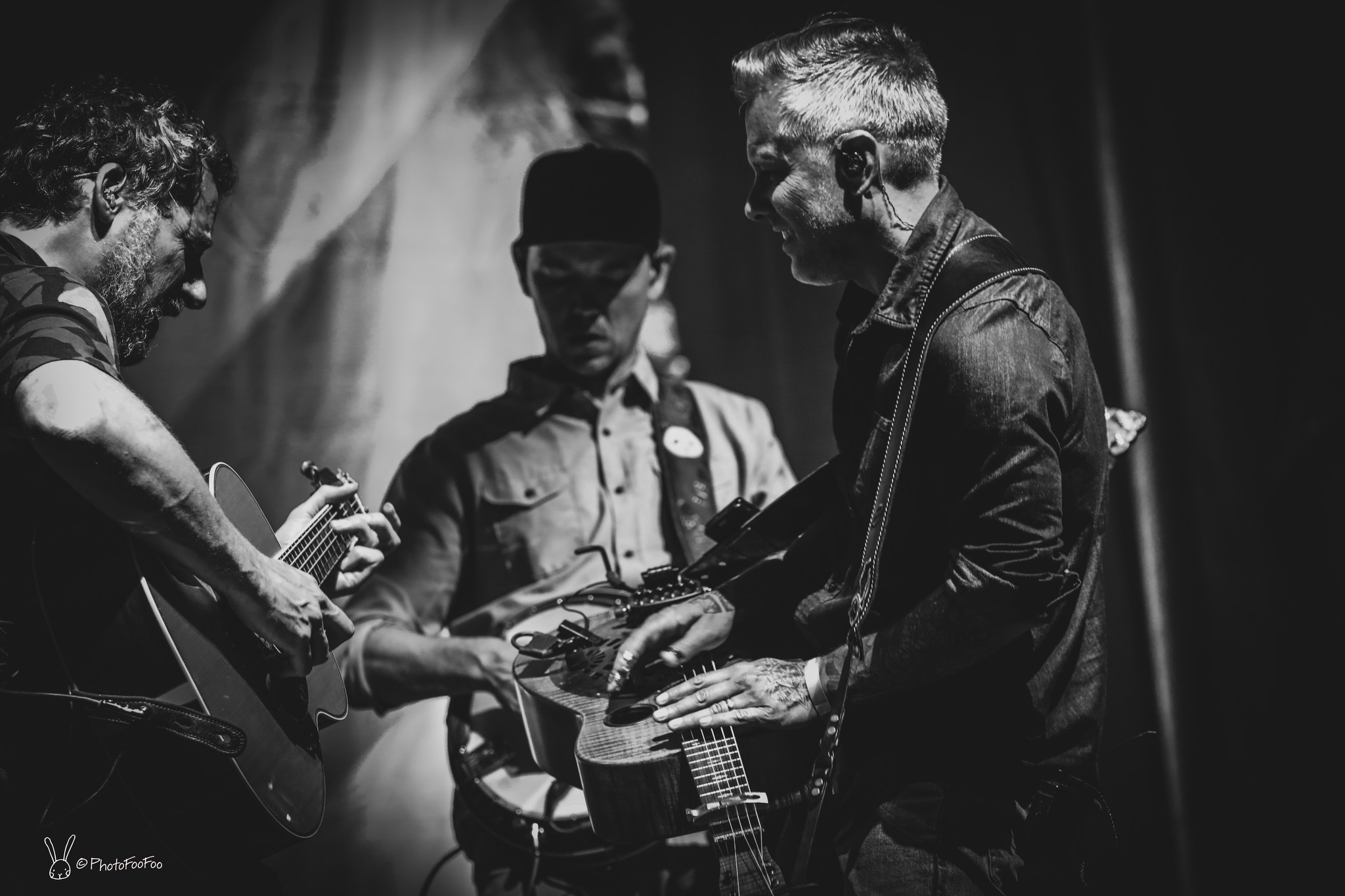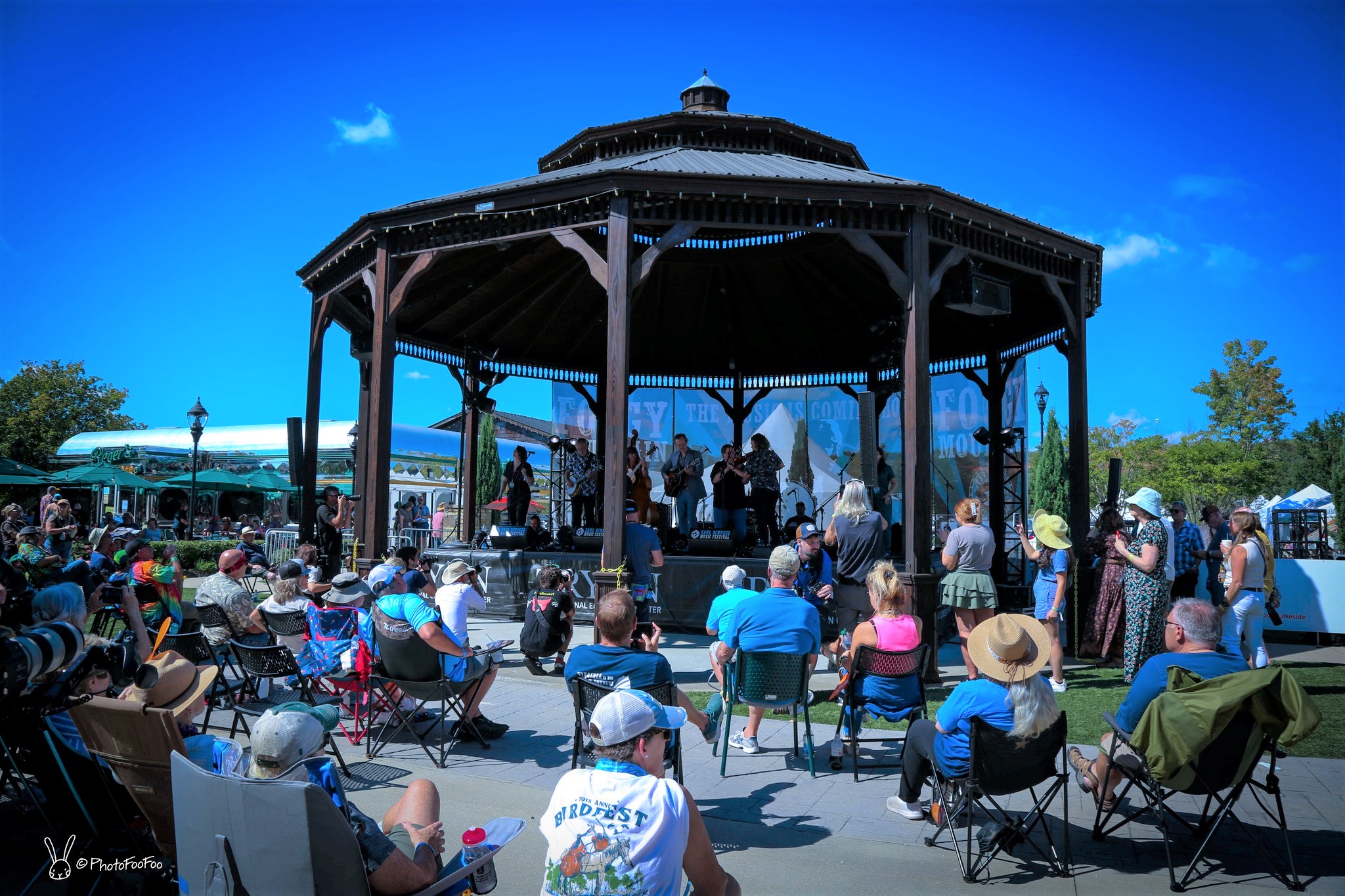 This top-tier venue is further enhanced by a festival team comprising industry veterans from events like Grey Fox and Merlefest, coupled with the generous support of outstanding sponsors. The Earl Scruggs Music Festival leaves no stone unturned. Clear signage, a dedicated children's zone, an IBMA-led jamming area, helpful volunteers, diverse food trucks, and a vibrant vendor mall collectively offer a holistic festival experience. The central area features a massive movable stage, while a second stage is nestled next to a diner, complete with a spacious patio—imagine enjoying a meal, served by friendly staff, with live music just a few steps away. It's hardly surprising that ESMF saw its attendance double after its inaugural year, with aspirations to continue this growth trend.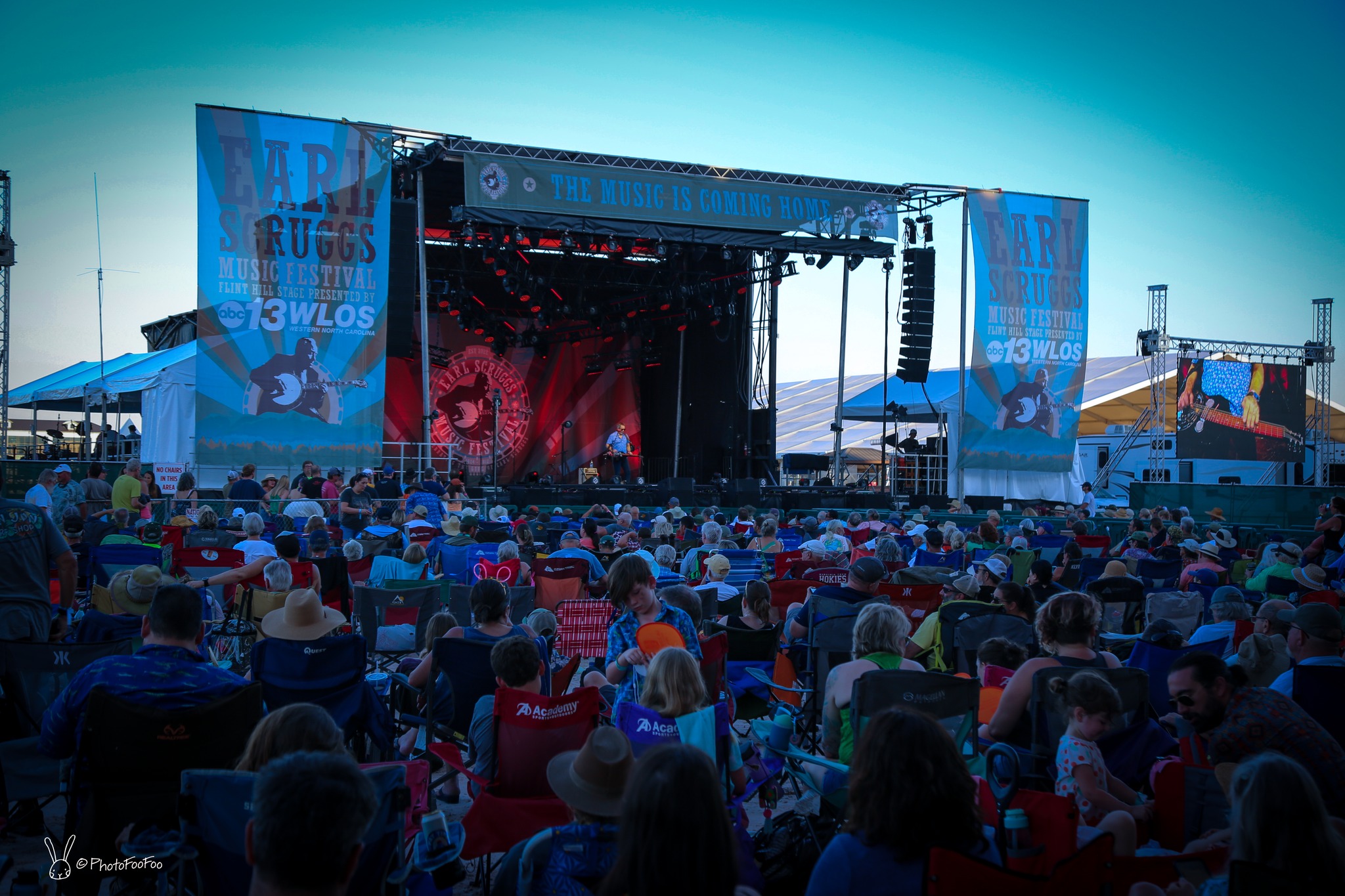 Resophonic guitar virtuoso Jerry Douglas has been chosen to co-host the festival alongside JT and to curate the list of performing artists each year. He's already committed to these roles for the upcoming festival slated for August 29th to September 2nd, 2024. In keeping with the festival's unique flavor, there's minimal artist overlap from year to year. From the 2022 inaugural event, only a select few returned: The Jon Stickley Trio, Rissi Palmer, Jerry Douglas himself, the Earls of Leicester, and local Country/Gospel duo, Darin and Brooke Aldridge.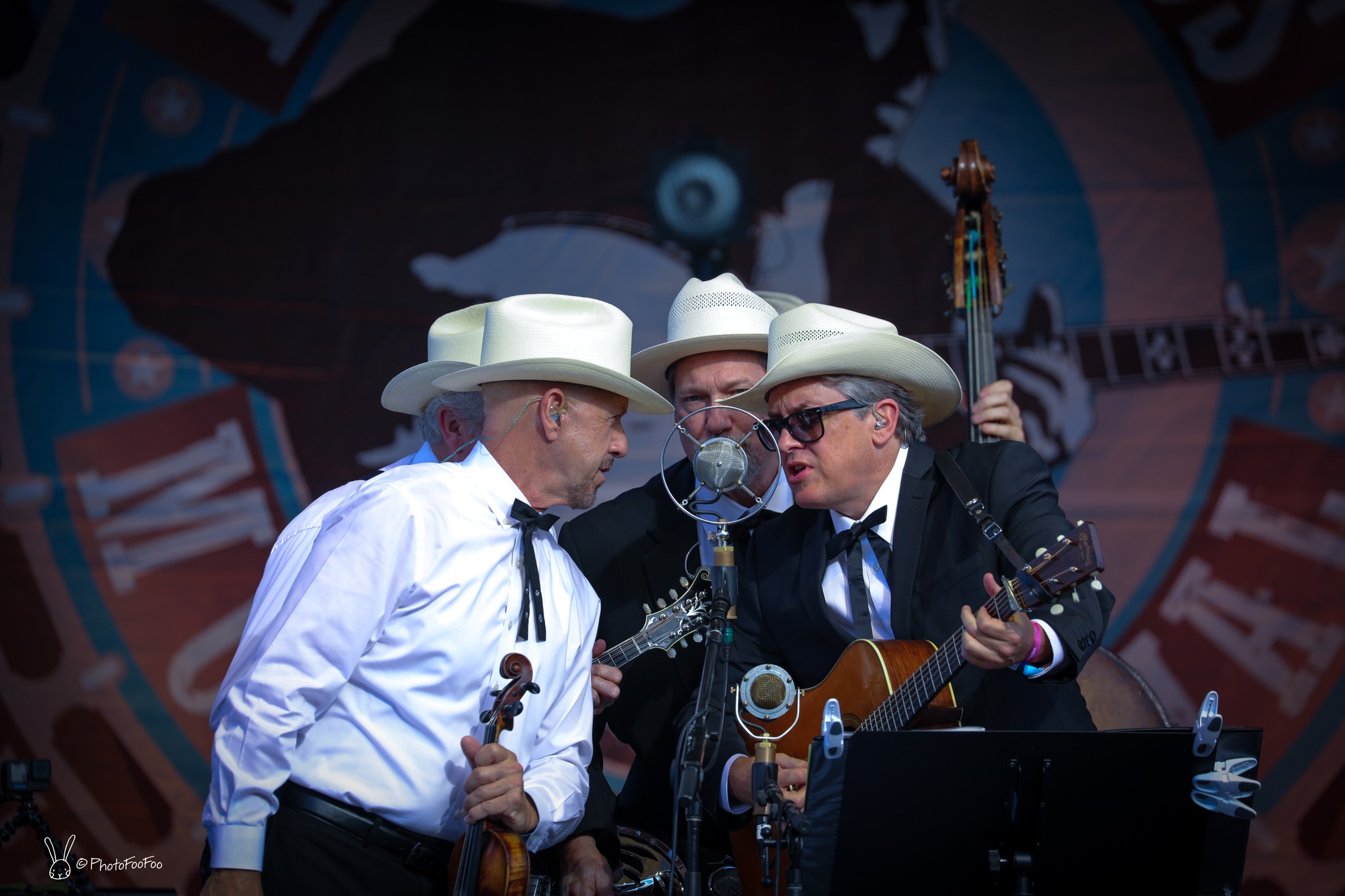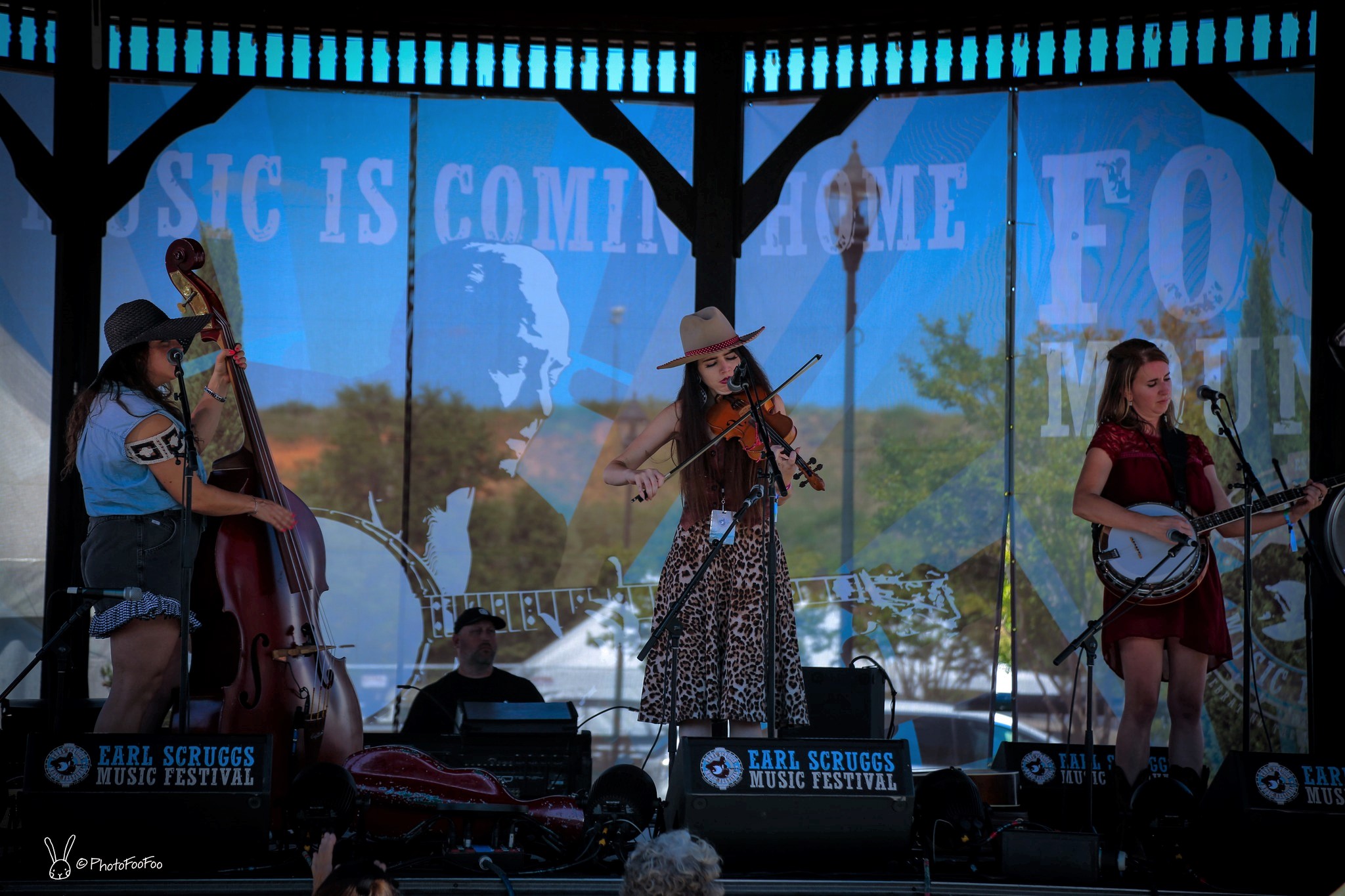 Friday's musical line-up kicked off with a plethora of emerging bands on the secondary stage: Wilder Flower, the Tenn College Bluegrass band, and Pretty Little Goat set the tone. The day proceeded with traditional bluegrass tunes from Sister Sadie and the Earls of Leicester paying homage to classic grass sounds. Del McCoury, the perennial IBMA 'Best Hair' award-winner, led his ensemble of bluegrass artists, presenting hits that included a fiery rendition of '52 Vincent. In a shift of mood, the evening culminated with the progressive bluegrass sensations, The Infamous Stringdusters. Their diverse set ranged from covers like Pink Floyd's 'Fearless' to a special appearance by Jerry Douglas, celebrating Earl's signature pieces. Notably, many bands over the weekend honored Earl, as it was, after all, a celebration of his legacy. It left one pondering if bands, typically with a more contemporary edge, leaned towards a traditional style for this festival. The day's finale was marked by Wisco jam grassers, Armchair Boogie, on the secondary stage, setting the ambiance for an evening of spirited jam sessions.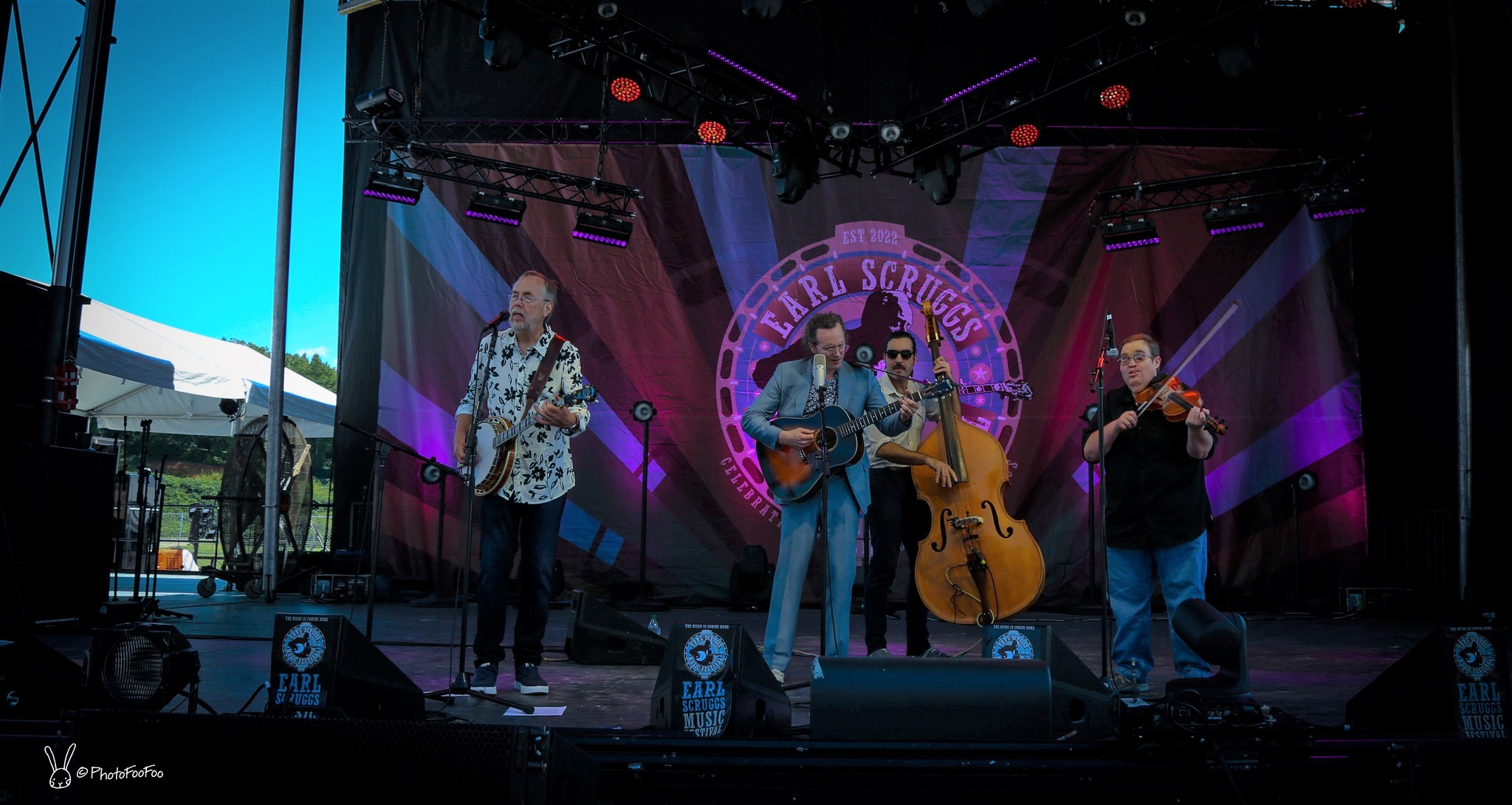 Saturday was a heartfelt celebration of the Scruggs legacy. The day began with banjo virtuoso Tony Trischka delivering an Earl-inspired musical autobiography. Starting with the tune 'Reuben', which Earl used to hone his three-finger rolls, Trischka was later joined by Michael Cleveland and other musical comrades. Together, they traversed notable moments from Earl's career, from his audition piece for Bill Monroe to classics from the Flatt and Scruggs repertoire. "North Carolina Breakdown" was particularly well-received by the audience. Later, on the second stage, Trischka, accompanied by a talented ensemble, meticulously recreated the "Live! From Austin City Limits ~ Earl Scruggs Revue" album, track by track. An attendee aptly remarked, 'that's some quality banjo; I reckon Earl would've enjoyed that.' And it was truly exceptional.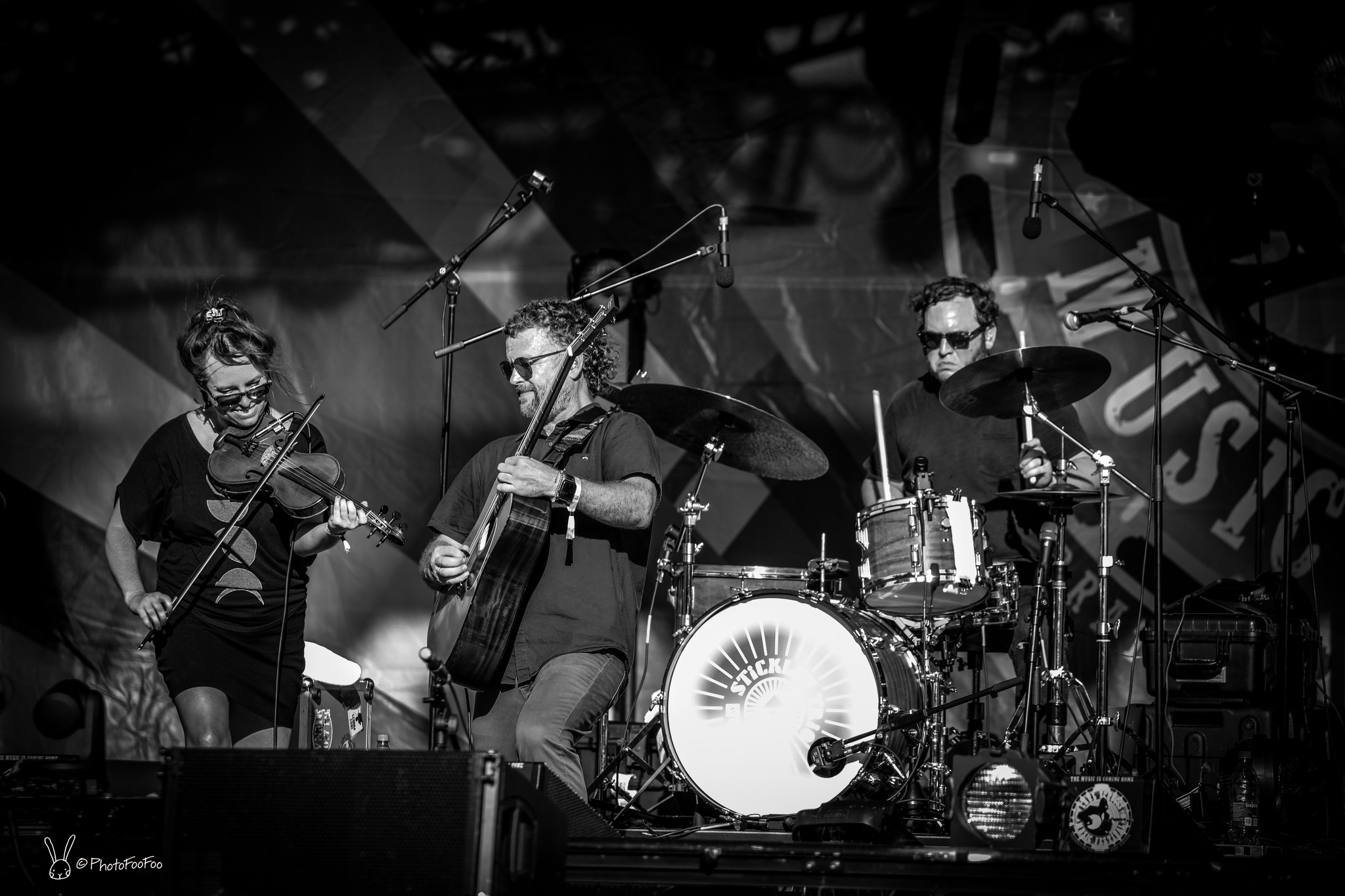 The Jon Stickley Trio took center stage soon after. If you've never experienced this ensemble, you're missing out. They constantly redefine musical expectations. In a departure from the festival's predominant traditional bluegrass, the Trio presented an hour of intricate instrumental symphonies, proving to be a personal highlight for many, including myself. Their evident joy was palpable and well-deserved. Later in the day, Jerry Douglas captivated with a solo set, which was followed by Della Mae's robust vocals and instrumentals. Their performances set the stage for the evening's headliner, Greensky Bluegrass.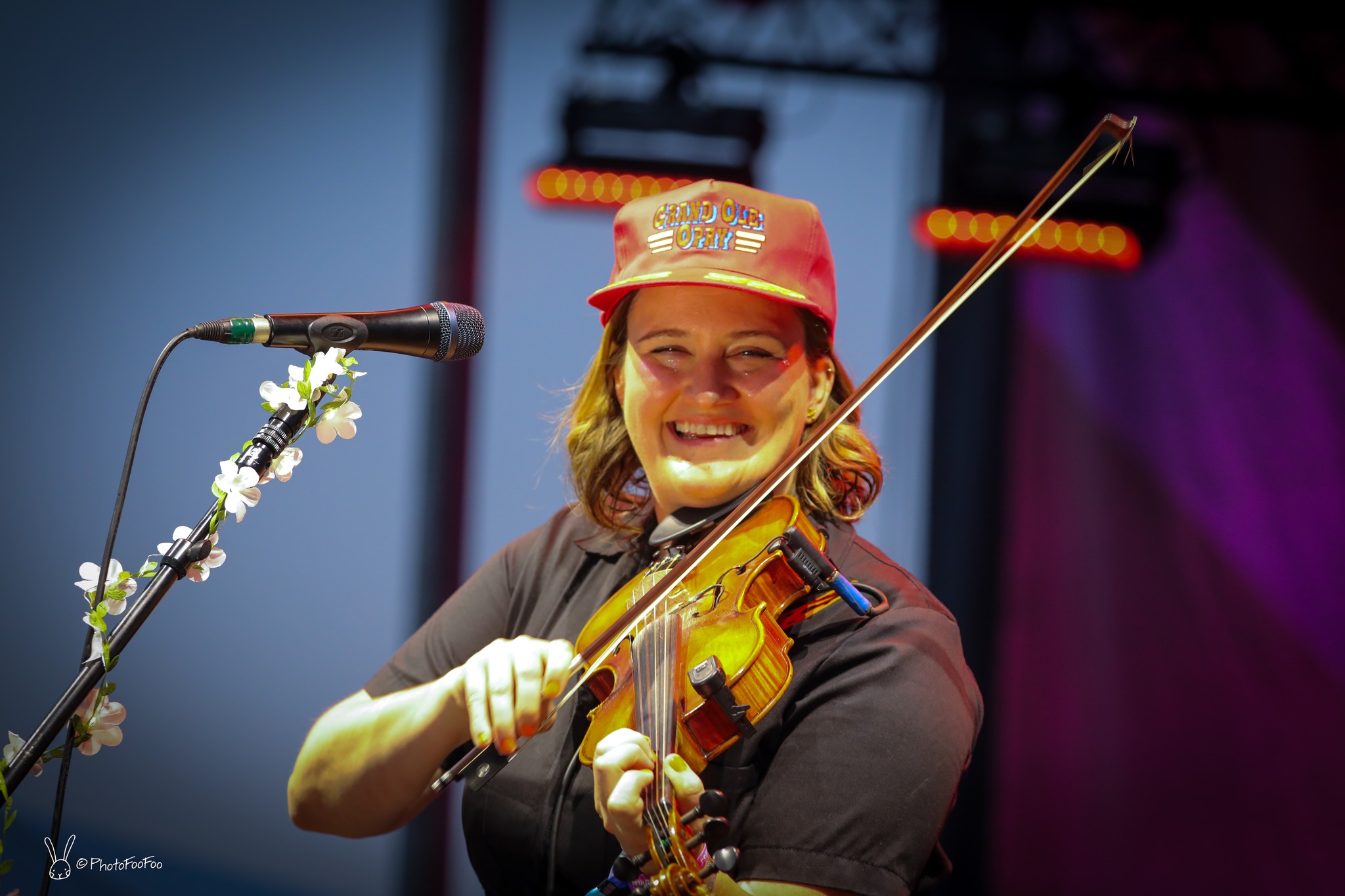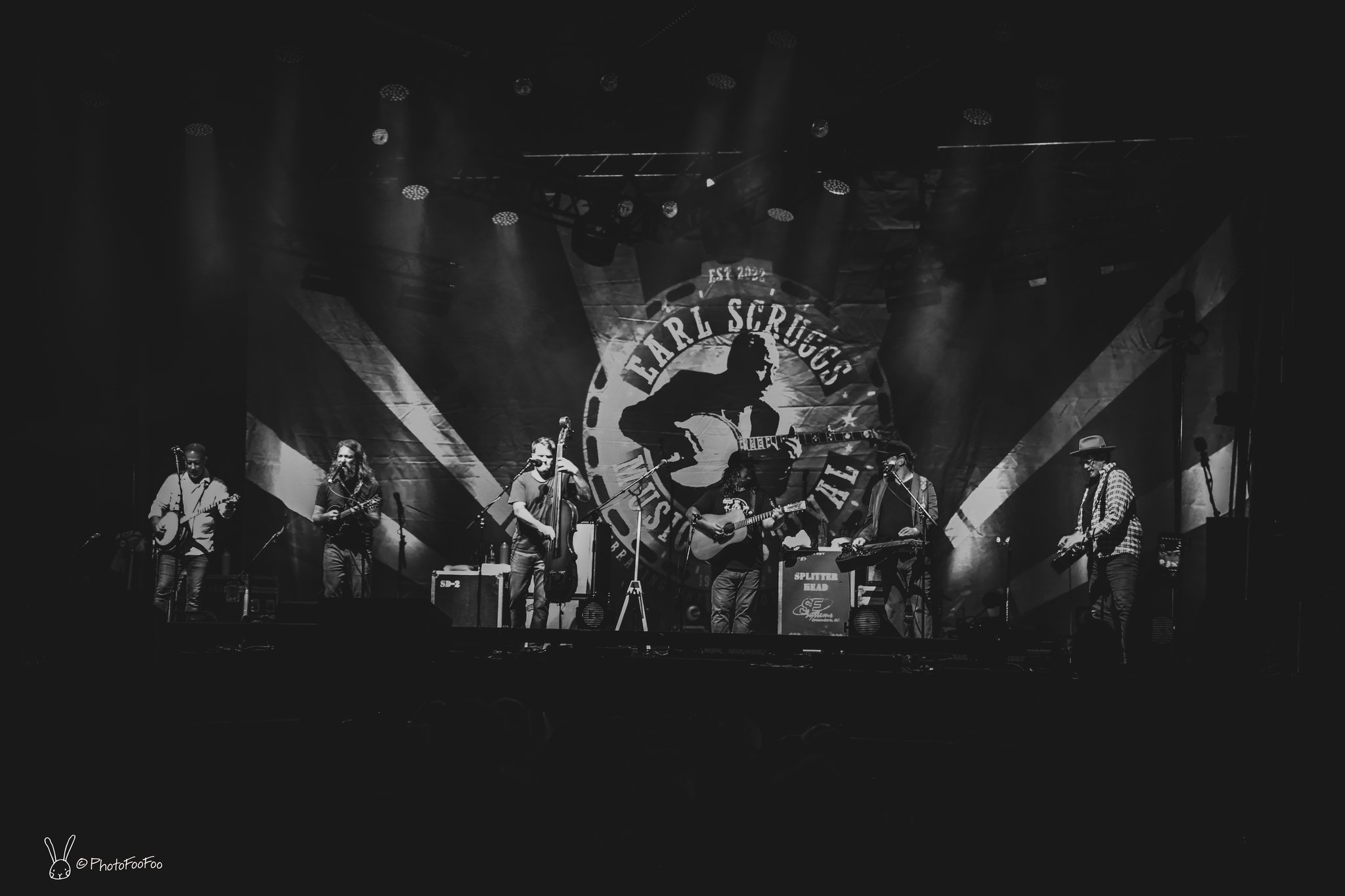 As a tribute to the recently departed Jimmy Buffett, Greensky offered a touching rendition of "Come Monday", with the entire audience harmoniously joining in on the chorus. The momentum continued as Mr. Flamekeeper Cleveland stepped in for a rendition of the hit "Kerosene." The evening was further elevated as Ders and Douglas showcased their prowess with covers of Cris Jacobs' 'Bonedigger' and phoff's 'Fixin to Ruin.' Wrapping up the evening's formalities, Della Mae returned to the secondary stage, leaving the audience spellbound with their performance.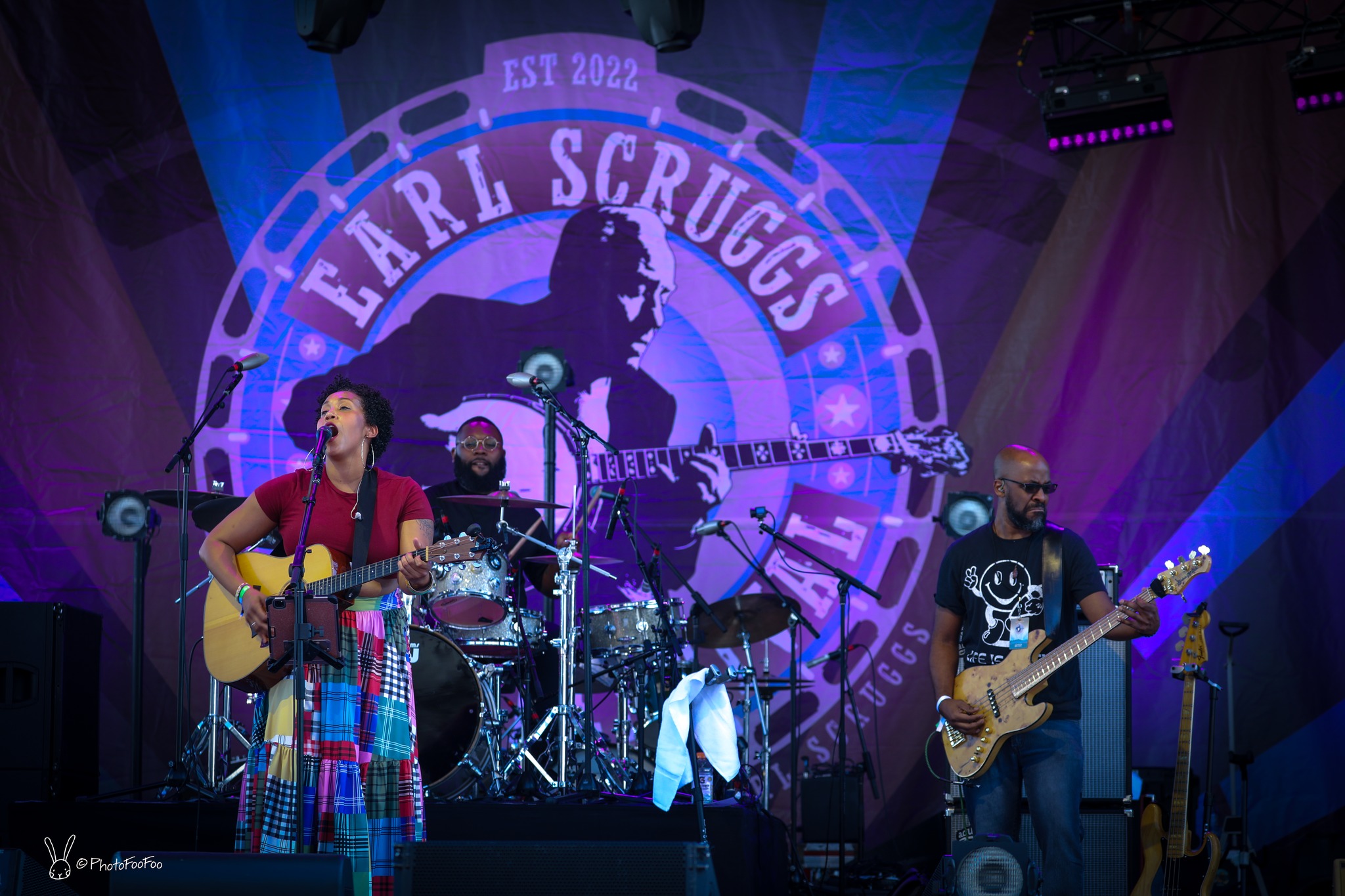 On the festival's final day, the sky was vividly clear, dominated by a relentless sun that seemed determined to sear everything beneath. The photo pit quickly emptied during each set, as performers sought the stage's rare shaded spots. The grandstands became the prime viewing area, and I mused over the luxury they brought to festivals: unobstructed views, proximate amenities, and the convenience of fixed seating. Enlarged video screens captured the onstage details, and the production team showcased the performances expertly throughout the weekend. Rissi Palmer was a refreshing highlight, blending authentic country with R&B, supported by a stellar band. Michael Cleveland, having accompanied various acts all weekend, finally shone with his band Flamekeeper, showcasing his signature tunes. The Jerry Douglas band delivered an unforgettable set, with "Deacon's Waltz", written by fiddler Christian Sedelmyer, evoking profound emotions and personal memories.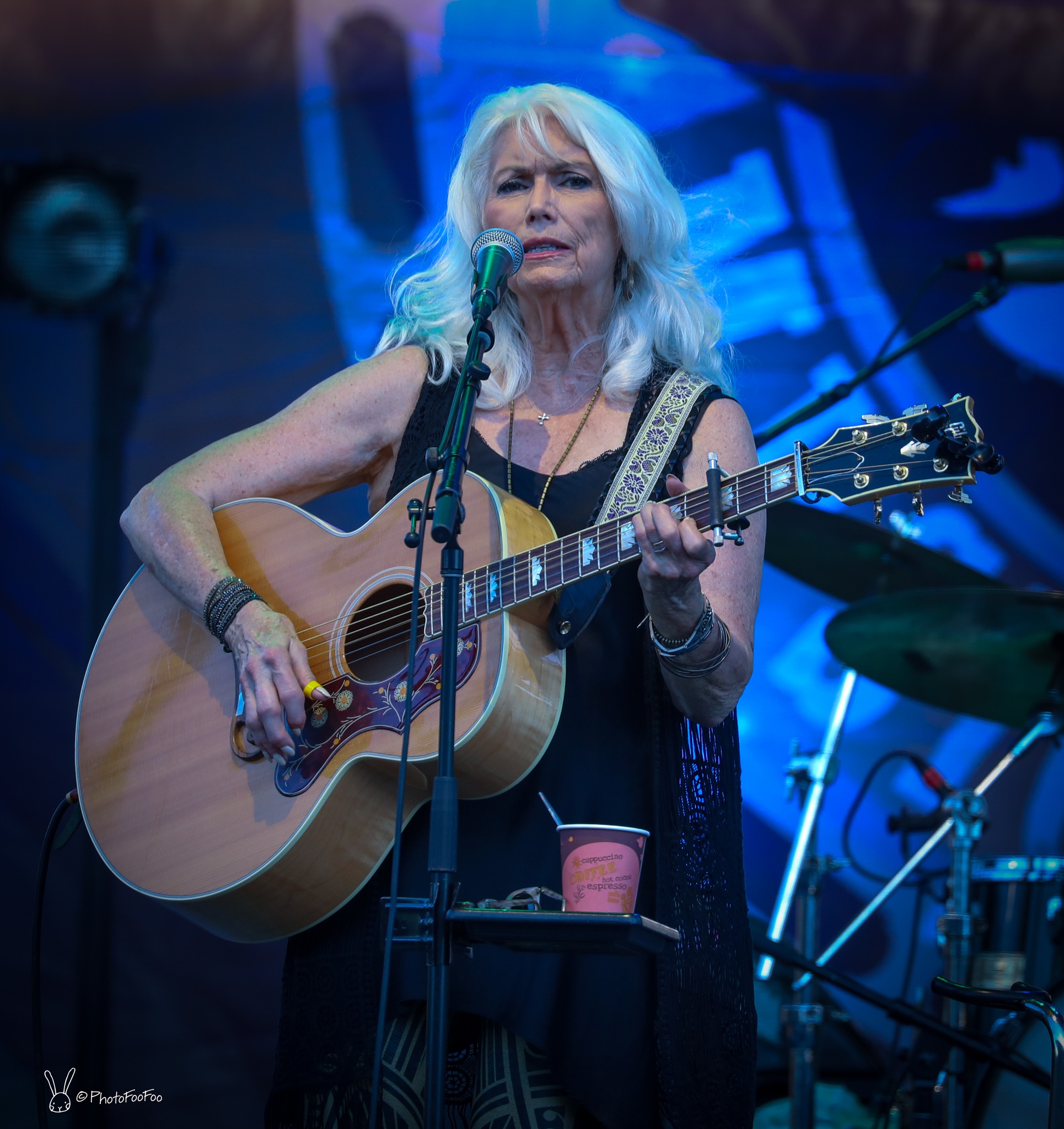 Emmylou Harris capped off the weekend with a golden hour performance, her iconic vocal harmonies accompanied by a versatile band. Their rendition of the acapella "Calling My Children Home" attested to their collective musical prowess beyond just playing instruments.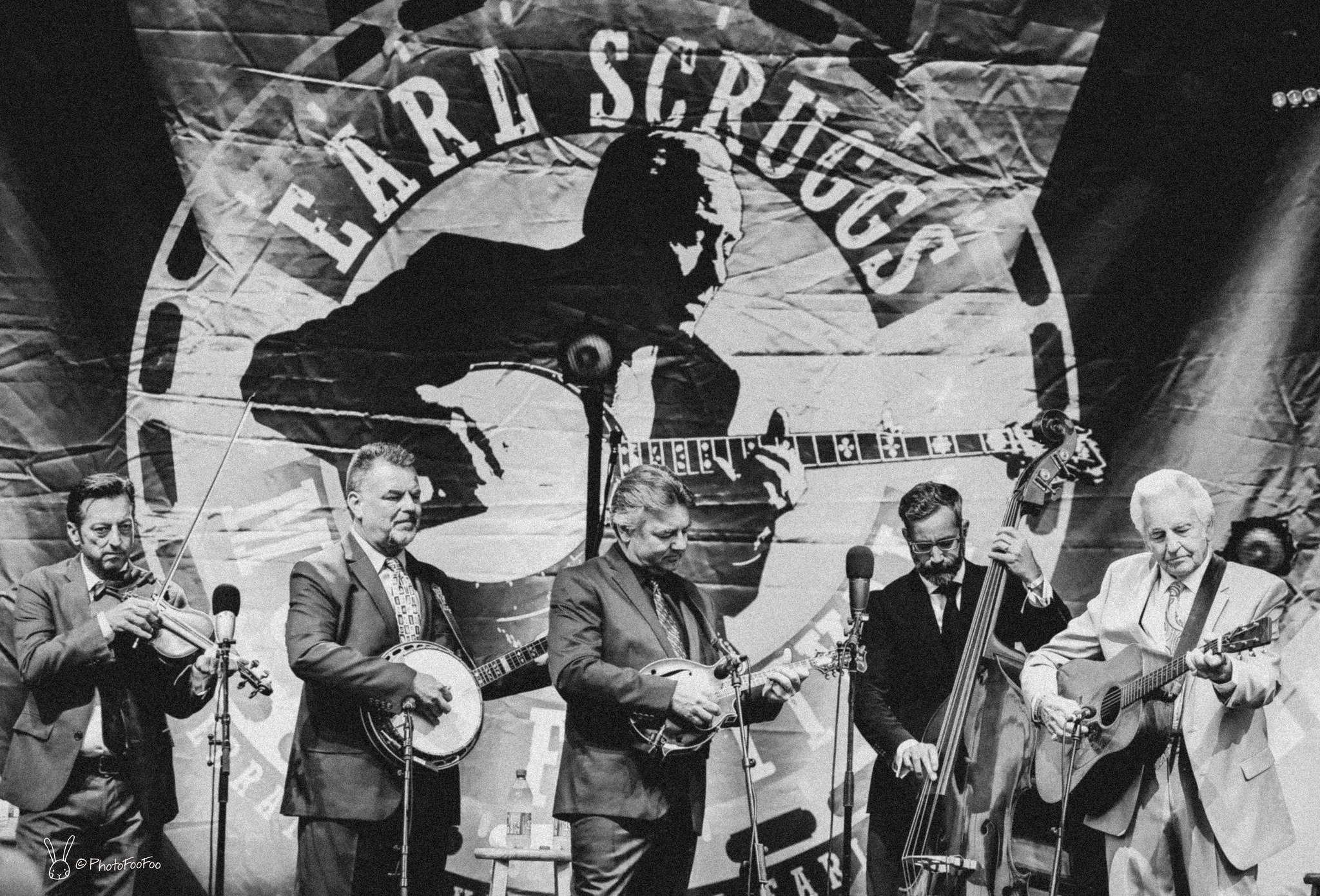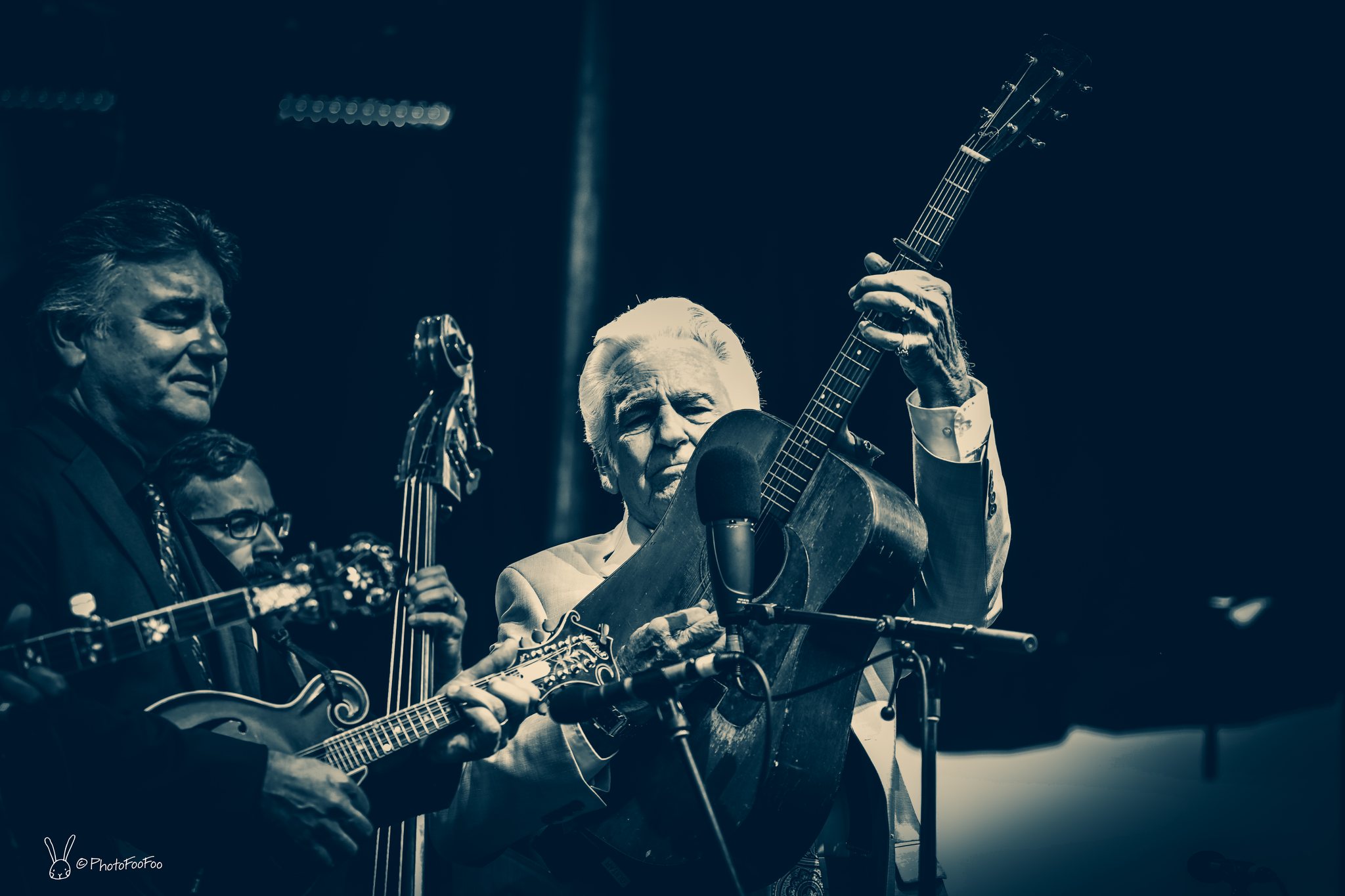 One of the distinct features of ESMF, setting it apart from other festivals, was its array of six interactive sessions, encompassing workshops, panel discussions, and firsthand accounts. Spread over three days, these sessions provided attendees with intimate insights. A poignant moment came when the McCoury brothers reminisced about their grassroots upbringing, noting their father Del's early tryst with the banjo. Rob humorously opined on Irish Music, saying, "If you drink enough, eventually everyone sounds Irish."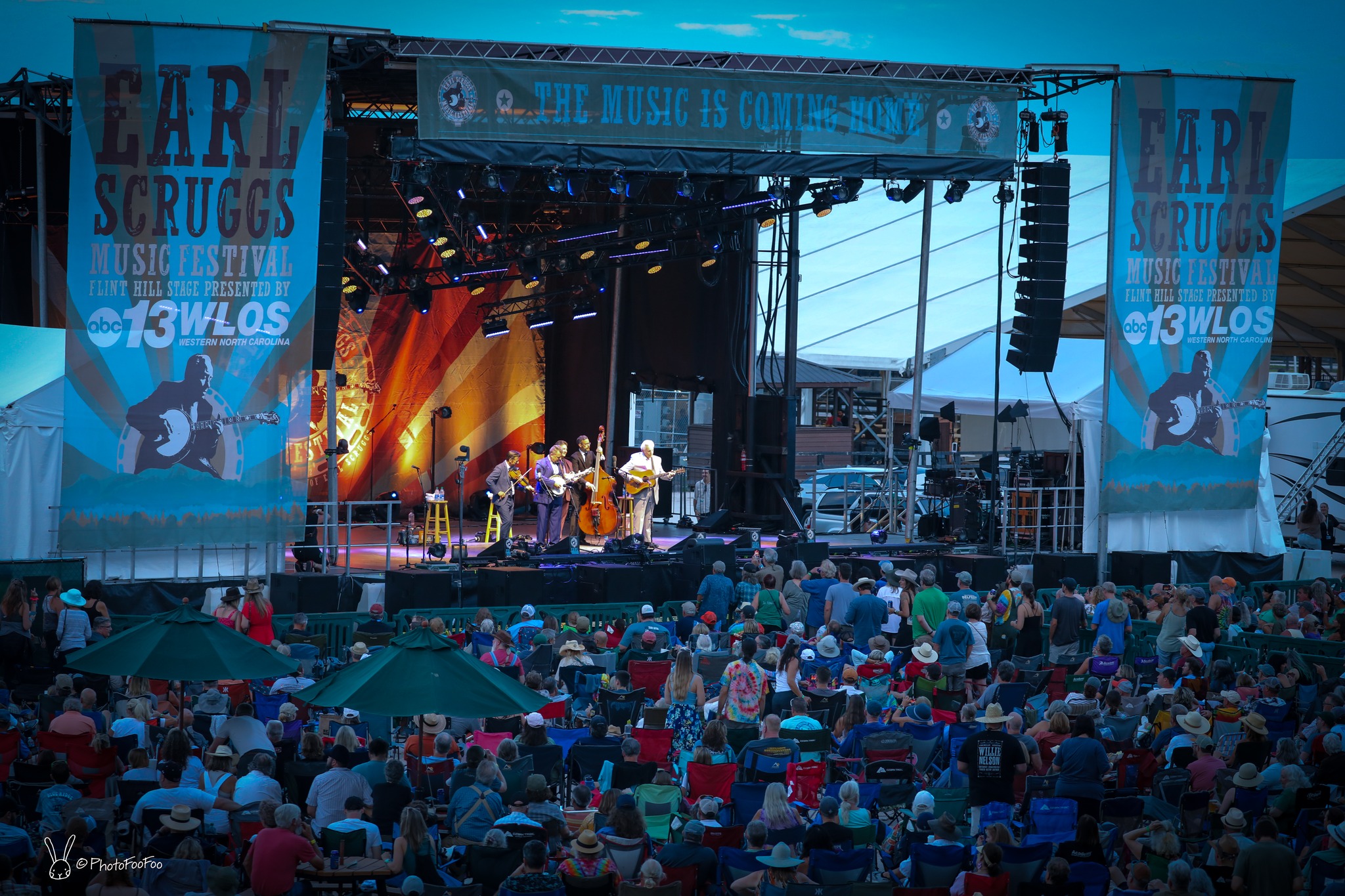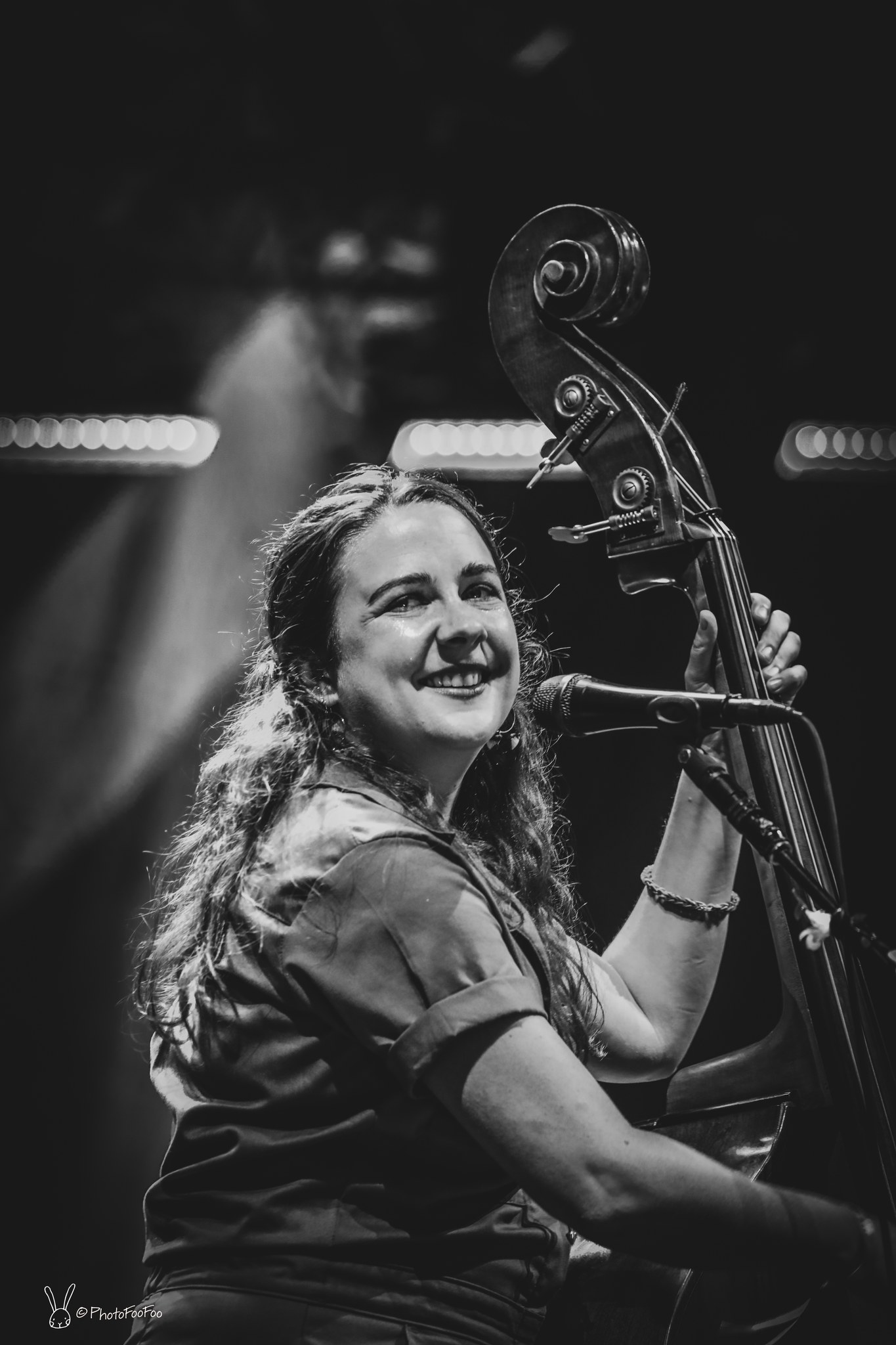 Deanie Richardson of Sister Sadie touched upon the inclusivity in bluegrass, remarking, "If you're a badass, you're a badass... gender doesn't come into it." A recurring theme was Earl's profound influence on them all, each sharing their favorite anecdotes or tunes associated with him. Tony T. led a session delving into Earl's pioneering banjo style, while Pete Wernick discussed jamming nuances. The session that truly stood out was a heartfelt remembrance of Earl, with JT Scruggs, Dean Jenks, and Jerry D. They fondly remembered the jamming sessions with Earl and shared tender memories of his wife, Louise. This hour-long session was an immersive journey that many wished could last longer. Beyond entertainment, it served as a form of living history, bridging the gap between the impersonal nature of books and documentaries. Experiencing their collective memories and shared laughter was uniquely precious. During one such session, Jerry Douglas revealed plans to refocus January 6th on celebrating Earl Scruggs' birthday. He announced a commemorative concert with the Earls of Leicester at the Ryman. Tickets will be available soon.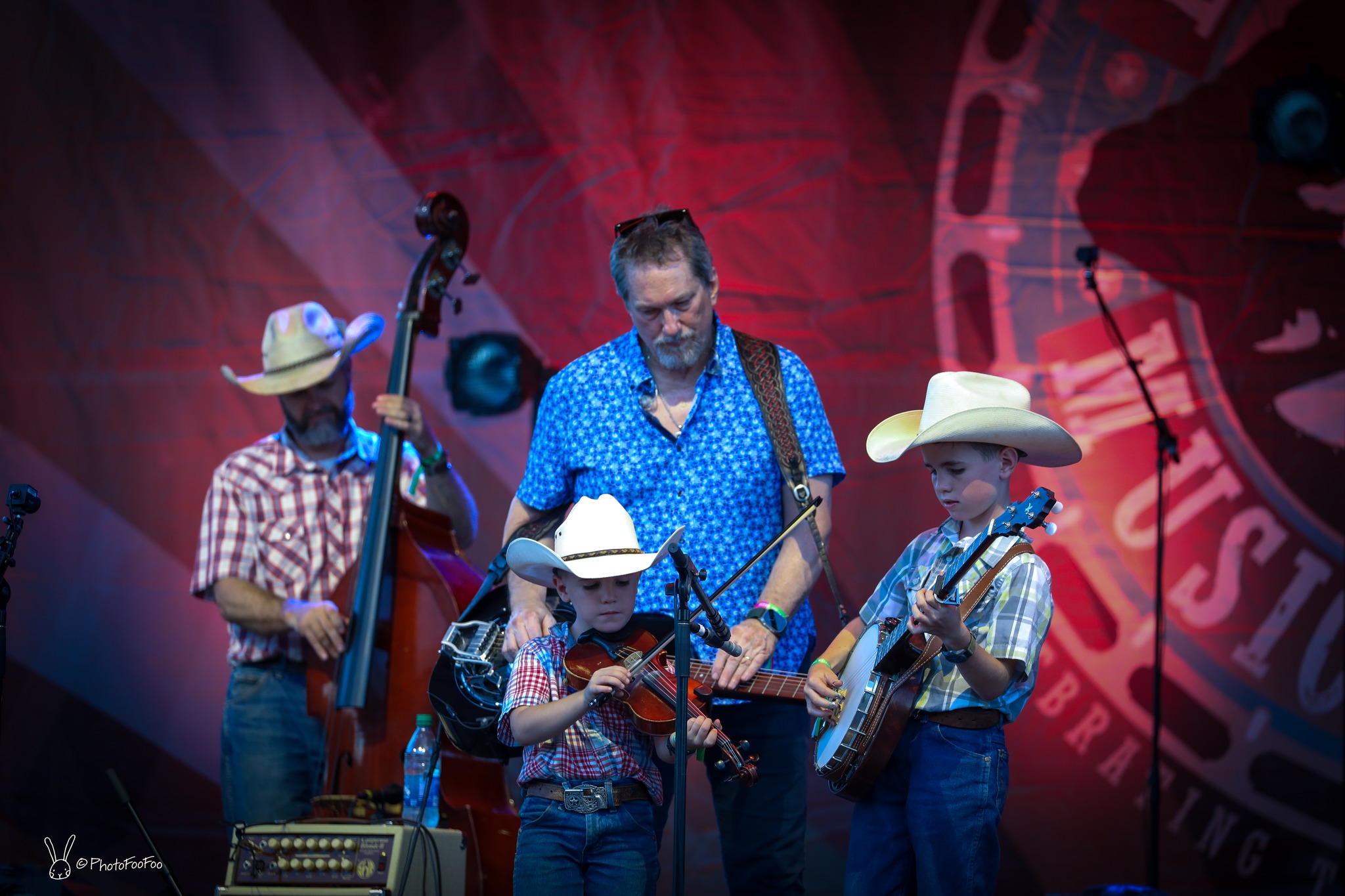 Jerry Douglas stands as one of the foremost figures in contemporary bluegrass. Echoing aspects of Earl's trajectory, Douglas has redefined the boundaries of dobro playing. Like Earl, he doesn't confine himself solely to bluegrass— for him, music transcends labels. Boasting an impressive discography with around 2,000 recordings, Douglas is not only a virtuoso musician but also a producer, songwriter, and collaborator with legends like Clapton. He's even spearheaded a jazz ensemble, and the rich tapestry of these varied experiences resonates in his performances. During Saturday's festival, Douglas showcased a solo act that was nothing short of a masterclass in dobro artistry. Prior to this, I had only witnessed him in ensemble settings, where his selflessness as a musician shone through, always striving for the collective sound. But solo, Douglas was spellbinding, unfurling layers of bluegrass brilliance, a testament to his unparalleled prowess on the resophonic guitar. While he may not be the top ticket seller or possess the most captivating voice, and despite some of his onstage jokes missing the mark, Douglas's legacy is unparalleled. His contributions to bluegrass, his dedication to Earl's legacy, and his sheer love for the craft make him an artist of incomparable stature. Everyone should experience this festival, to not only celebrate Earl and Jerry, but also the sheer joy of music, and to laud artists like Daniel Kimbro, Stephen Mougin, and Lyndsay Pruett, among others who Jerry will gather to showcase the contemporary spirit of bluegrass in Cleveland County, NC. And if there's a chance to see Jerry solo – don't miss it!