Never have I felt more back at home in the cow town, country music-listening, tobacco-chewing, horse-riding, bar-fighting town I grew up in than at the Sturgill Simpson concert at the Ogden Theater in Denver last Friday night. It causes me to wonder: why have country music and psychedelic drug use not met before the visionary Strugill Simpson? Rarely will you find a crowd more down-for-anything than the fine folk that make a hard living off the land and enjoy many a cold brew and that sweet, sweet burn of whiskey - cowboys.
In fact, not only does most modern and traditional country music seem to be inherently opposed to what we might call a "hippie" lifestyle, i.e. one of spiritual exploration conducted mostly through hallucinogenic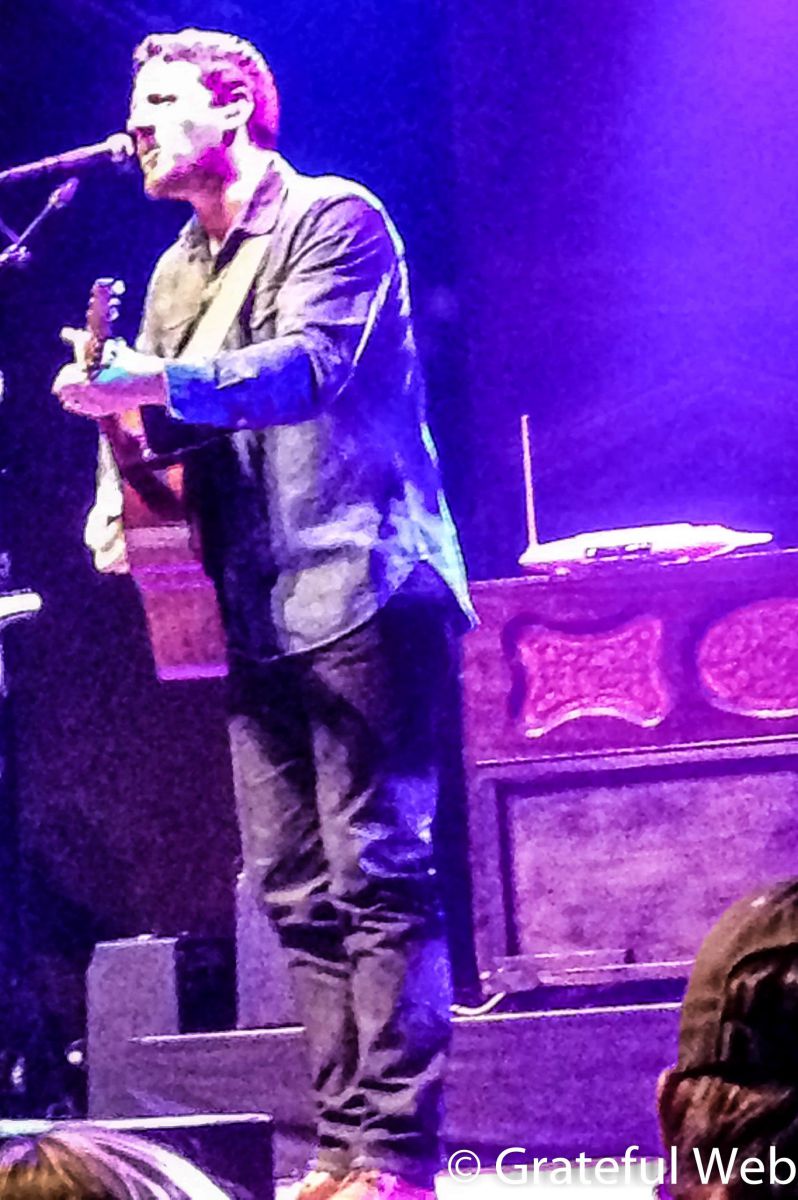 drugs, it would seem that said country music singers would beat the living, existential daylights out of a hippie with the "wrong ideas." So my question remains: how did Sturgill Simpson cozy up in this most peculiar, contradictory crossover of country music and spiritual enlightenment through drugs? Sure, the aesthetic appeal of his music aligns perfectly well with traditional country baritones and twang, but the ethereal, exploratory, existential, trippy lyrics require a second listen.
So the concert. Sturgill sold out the Ogden two nights in a row in a matter of seconds, and it has me wondering: where the fuck are all the cowboys in this town? You certainly don't see them often in the light of day amongst the polished pudding of hipsters and professional types. Maybe they came down from the dude ranches in Steamboat Springs… In any event, they were fully present. I can safely say that I encountered a completely different breed of audience at this show than at any other of the thousands upon thousands I have attended across the state. For the first time in a long time, I felt at home in a crowd where I stood out like a sore, overly hip thumb. Admittedly, I would fall into the hippie category before I fell into the cowboy genre, but the unique crossover that Sturgill promotes speaks to a wide variety of people, some of whom would have absolutely nothing in common with one another besides their love of Sturgill Simpson's music. And isn't it that very sense of connectivity what music is all about in the first place?
This little lady had to leave the raucous, aggressive, belligerent crowd during the encore to think about the spiritually liberating experience she just had watching Sturgill. His booming baritone voice was of a quality so rich and comforting that I could have curled up in it for eternity. The twang of his acoustic electric guitar plucked on my heart strings and had my feet a' dancing in a line. He played mostly songs from his latest album, "Metamodern Sounds in Country Music," as well as a particularly memorable and heartfelt version of "When the Levee Breaks" by Led Zeppelin. It was nothing short of inspired and incredibly impressive. Stetson's off to Mr. Sturgill Simpson for creating a genre of music which could not possibly have existed without him.