Another Summer Camp Music Festival has come and gone, and while every weekend spent at Three Sisters Park in Chillicothe, IL beholds something different, this weekend had an extra-special feeling to it that was hard to put your finger on. Maybe it was the seemingly yearly re-occurring thunder storm that rolled through the festival grounds mid-afternoon Friday, soaking the grounds and bringing out the inner-child in the crowd as fans stomped through the puddles with their rain boots. Or perhaps it was the always diverse and spectacular line-up that thrilled the crowd from sun up to sun down. Either way, Jay Goldberg and his magnificent staff once again managed to pull off the festival of the summer with great music, food, activities, art and fun for all shapes and sizes.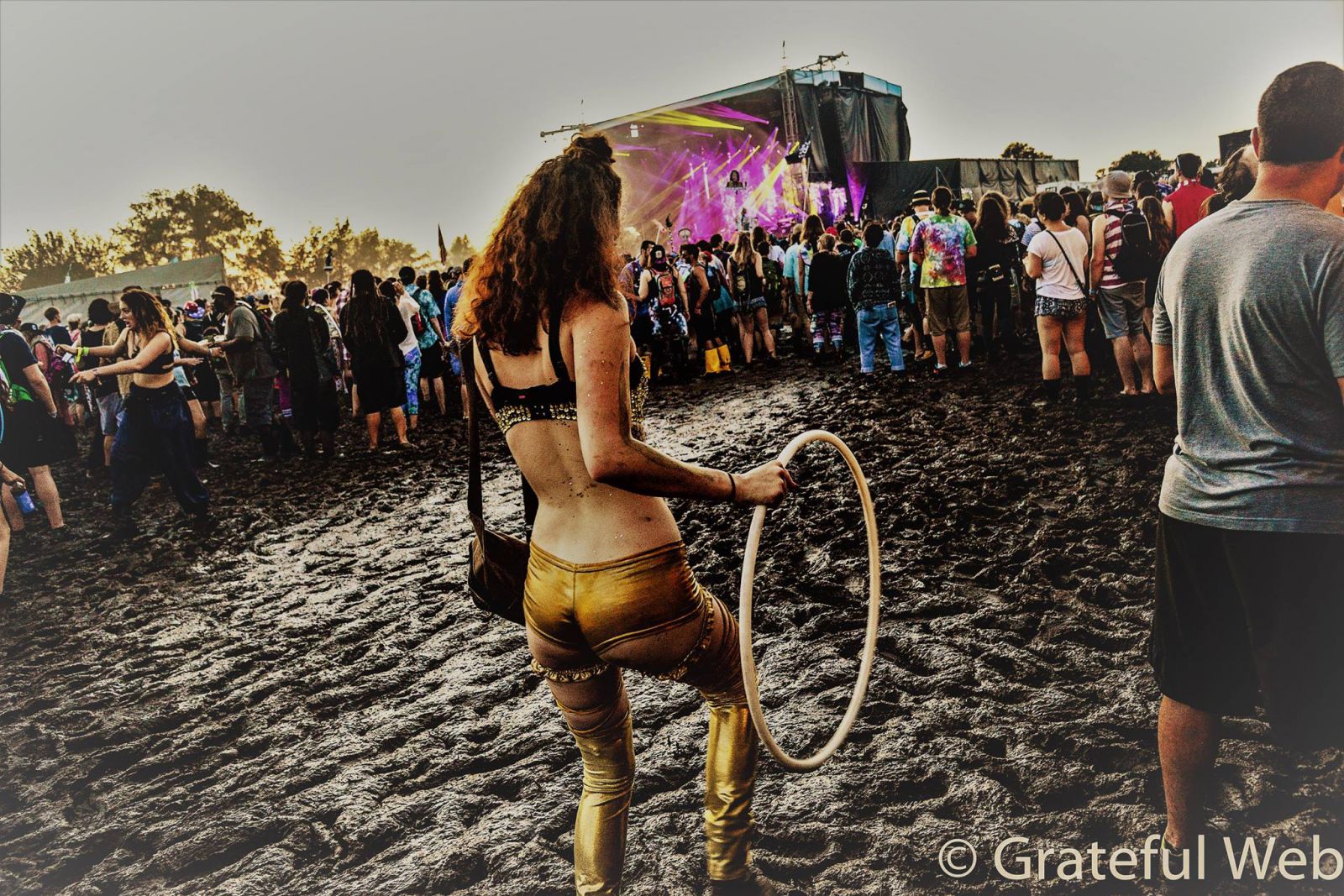 While the rain temporarily put a stop to the music mid-day Friday, is was business as usual shortly after with Moe. Kicking off their first of five sets on the Moonshine Stage and Indiana funk-masters the Main Squeeze taking over the Starshine Stage. Next up was the one and only Keller Williams Kwahtro featuring Gibb Droll, Danton Boller and Rodney Holmes. The band burst through improvisational dance rhythms featuring jazz swing, drum and bass, new disco, and acoustic funk music. Keller, always smiling and dancing, kept his shoes off the entire performance per-usual, even as the mud splattered the festival from Sunshine to Moonshine.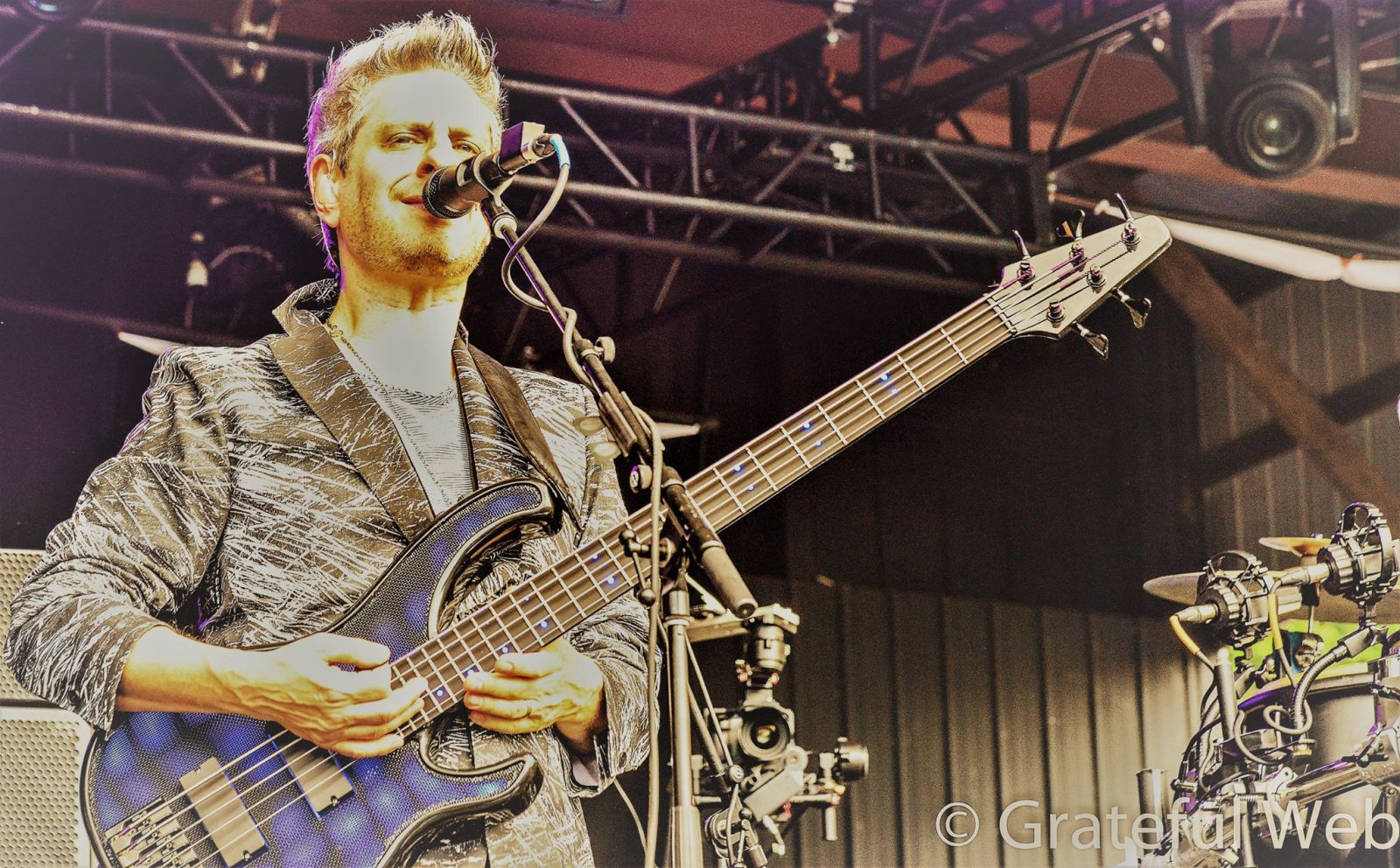 After a bit of a delay to drain the surrounding water, Phish bassist Mike Gordon and his band were up next. Gordo ripped through familiar tunes such as "Say Something" and "How Many People are You," and even stopped for a minute to honor Primus bassist Les Claypool and say how great it was to be able to share the same stage as him. While many thought a collaboration was imminent, alas the sit-in never occurred. Gordon seemed to be in a good mood, despite playing one of the dampest sets of the weekend, and the crowd rewarded him with ample applause and gratitude as his set came to a close at the Moonshine.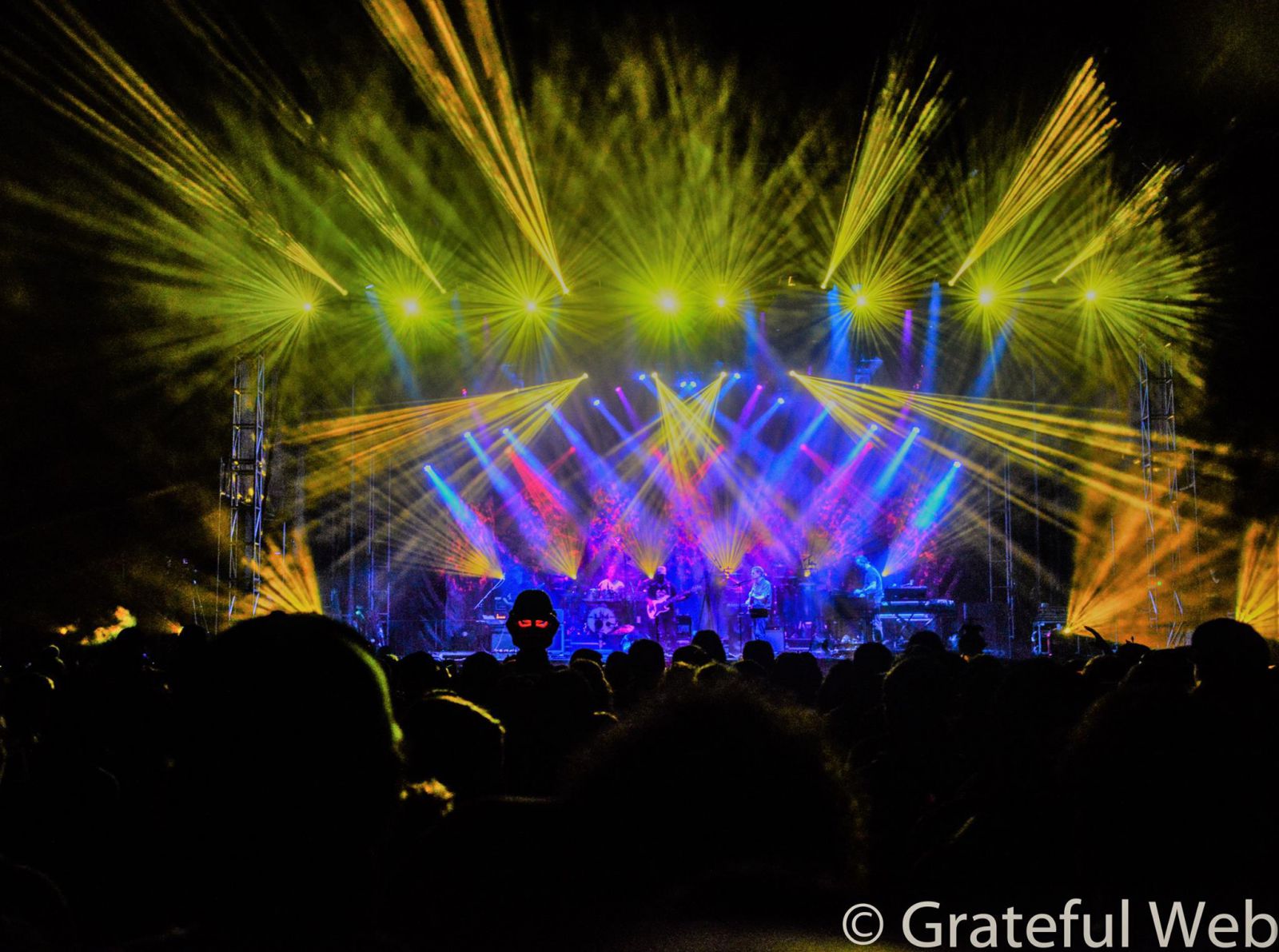 Ah, it's good to be the hometown heroes. The fan favorite Umphrey's McGee shined at the Sunshine Stage for the first of a three-night run and busted out a number of different rarities, teases and deep jams. The first of five shows kicked off with "There's No Crying in Mexico," which first debuted back in 2011 and has seen itself become one of their staple opening tracks. The band then dove into a number of older tracks including "40's Theme" and "Utopian Fir" before ripping into the illusive "Abacab" which saw its first appearance in 587 shows. Set II opened with the classic, "In the Kitchen" and meandered around new and old songs alike before finishing with "Upward," a song that made its debut at Summer Camp Music Festival back in 2014. Umphrey's finished the night with "In the Flesh > Another Brick in the Wall" which featured an absolutely soaring guitar solo by Umphrey's lead guitarist Jake Cinninger.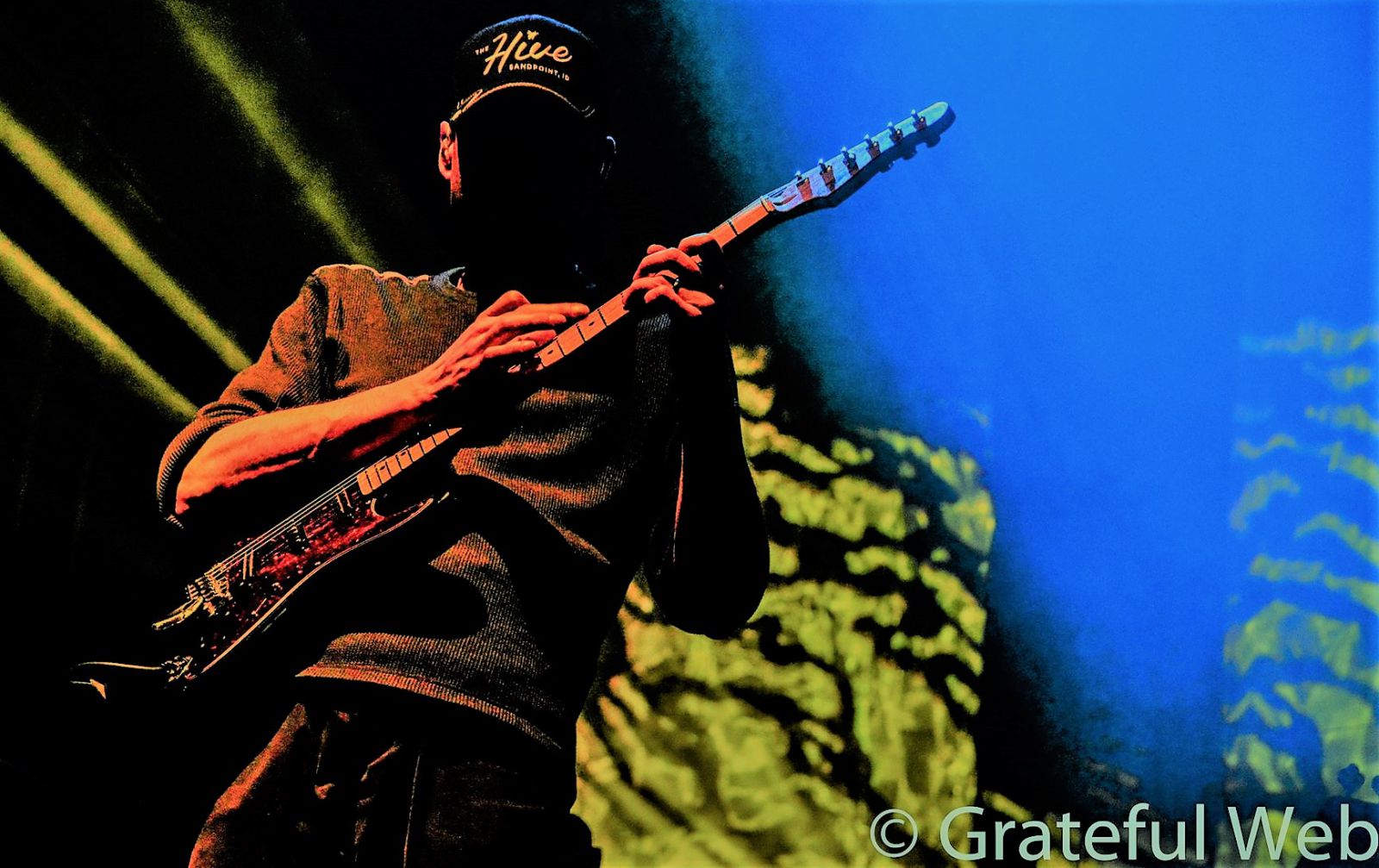 Hip-Hop legends El-P and Killer Mike's group Run the Jewels closed out the night in what turned out to be a surprisingly energetic and lively performance for one of the only hip-hop acts on the bill. Producer El-P has been creating hip-hop beats for many years now, and Killer Mike burst onto the scene when he appeared on Outkast's Platinum album Stankonia back in 2000. Run the Jewels however, have only been around for a few short years. The group formed back in 2013 and released their critically acclaimed debut self-titled album. The group has gone out to release two more albums and have taken the hip-hop world by storm with their mind-bending metaphors and politically-charged verses and hooks.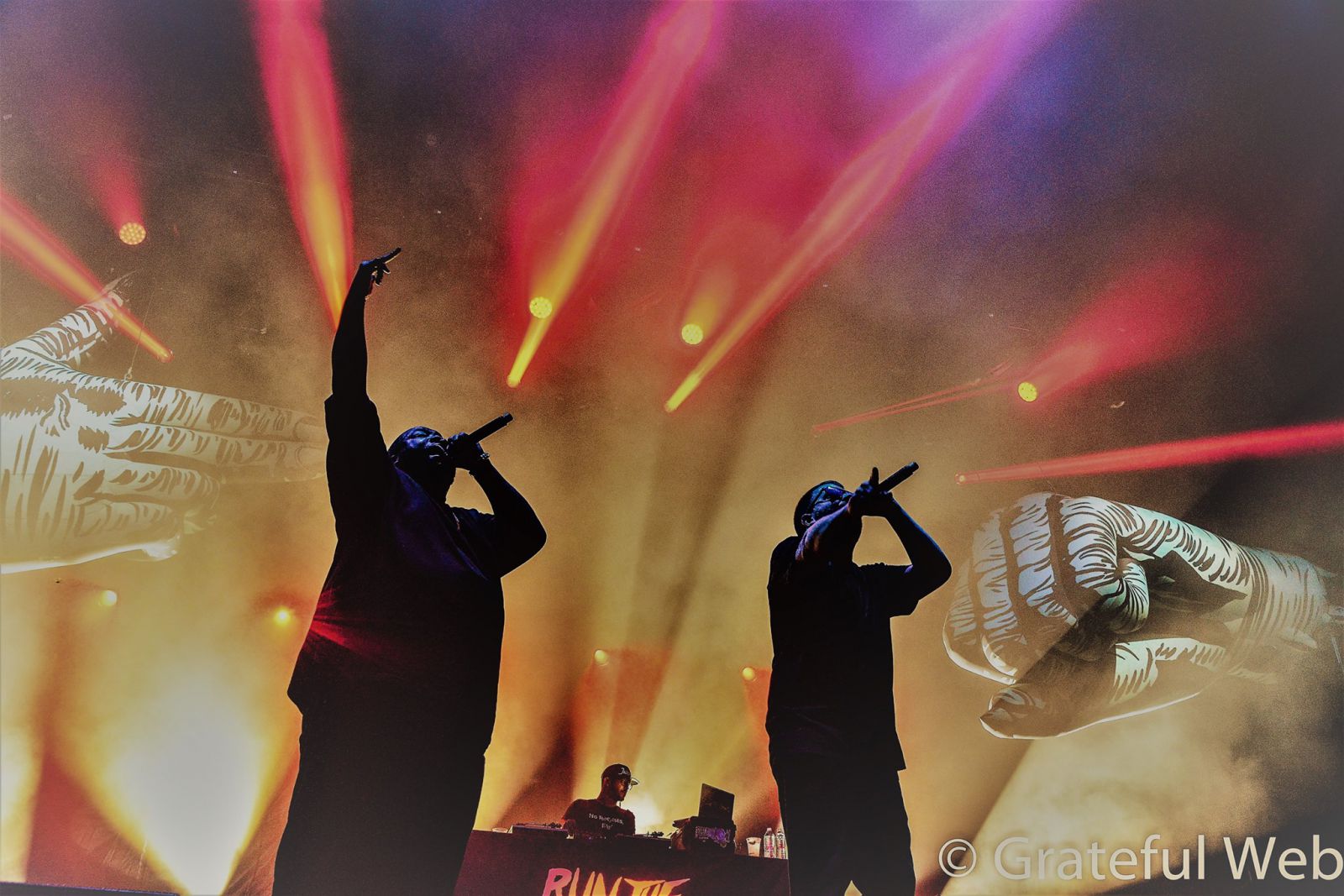 The group wasted no time getting started, pumping the crowd up with hits from all three of their RTJ records. Killer Mike screamed, "We dropped a classic today (what), we did a tablet of acid today," the group sure knew how to elevate and pump up the already hyped crowd. Killer Mike and El-P went back and forth all night, spitting lyrics and trading off verses about anything from drugs to politics. After their hit, "Live From the Garden" dropped, the crowd could be heard chanting the words RTJ from the tops of their lungs. While live hip-hop often doesn't translate well to a live setting, much less a massive music festival full of jam band fans, Run the Jewels lit the festival on fire and delivered a performance not soon to be forgotten.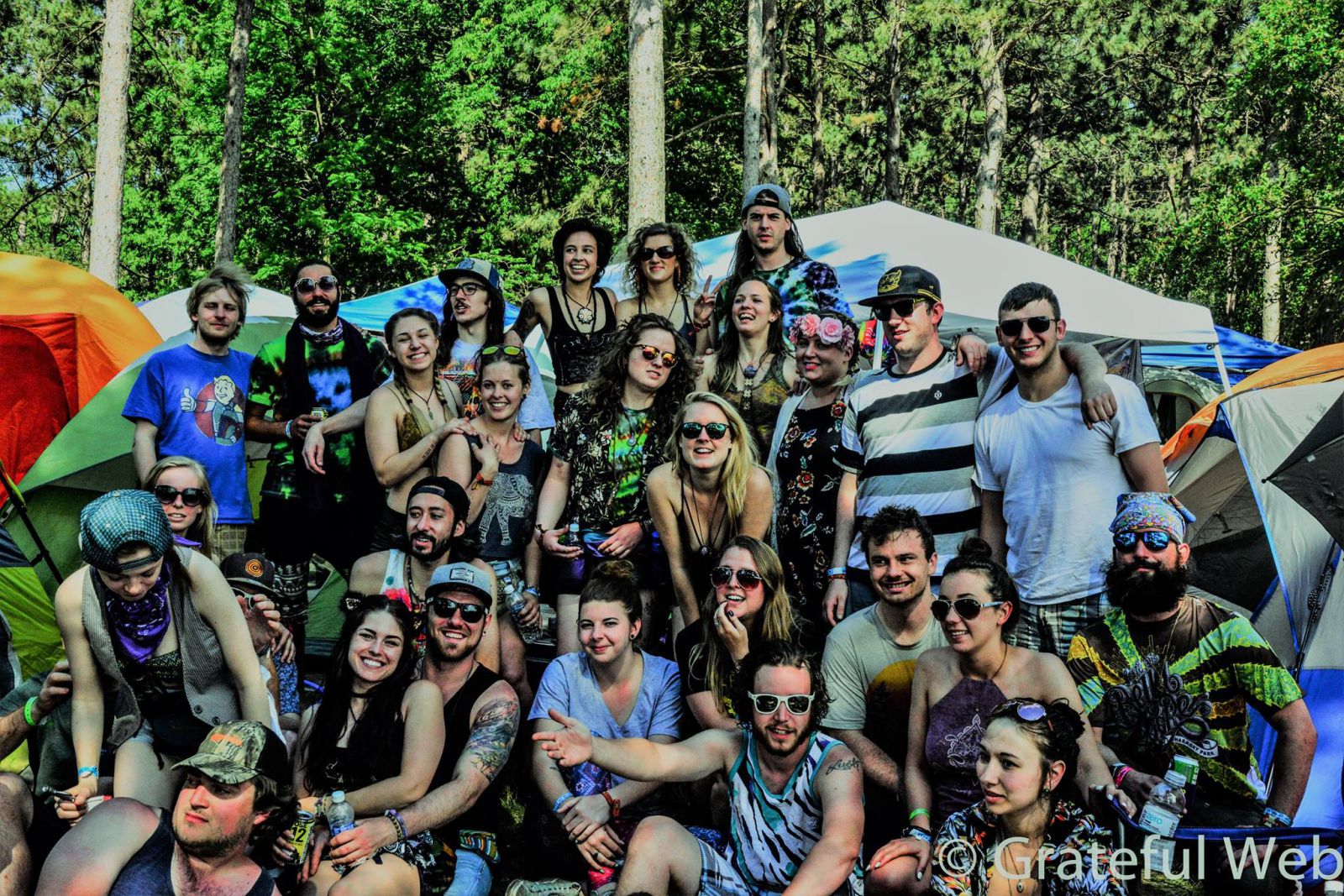 Saturday featured another eclectic arrangement of artists, from bluegrass to dubstep and everything in between. Horseshoes and Hand grenades delivered a foot-stomping performance on the Starshine Stage while Liquid Stranger delivered the bass on the Sunshine Stage. However let's say for just a moment that music isn't quite your thing, which would be quite odd seeing that you're at a music festival, but for the sake of the argument let's go with it. Summer Camp Field Day was in full effect as well, giving fans everything from tug-o-ware and dodgeball, to giant twister and even music trivia in which you could win prizes. They even featured a donut eating contest from 4:30-5:00 pm for those bold enough to step up to the task.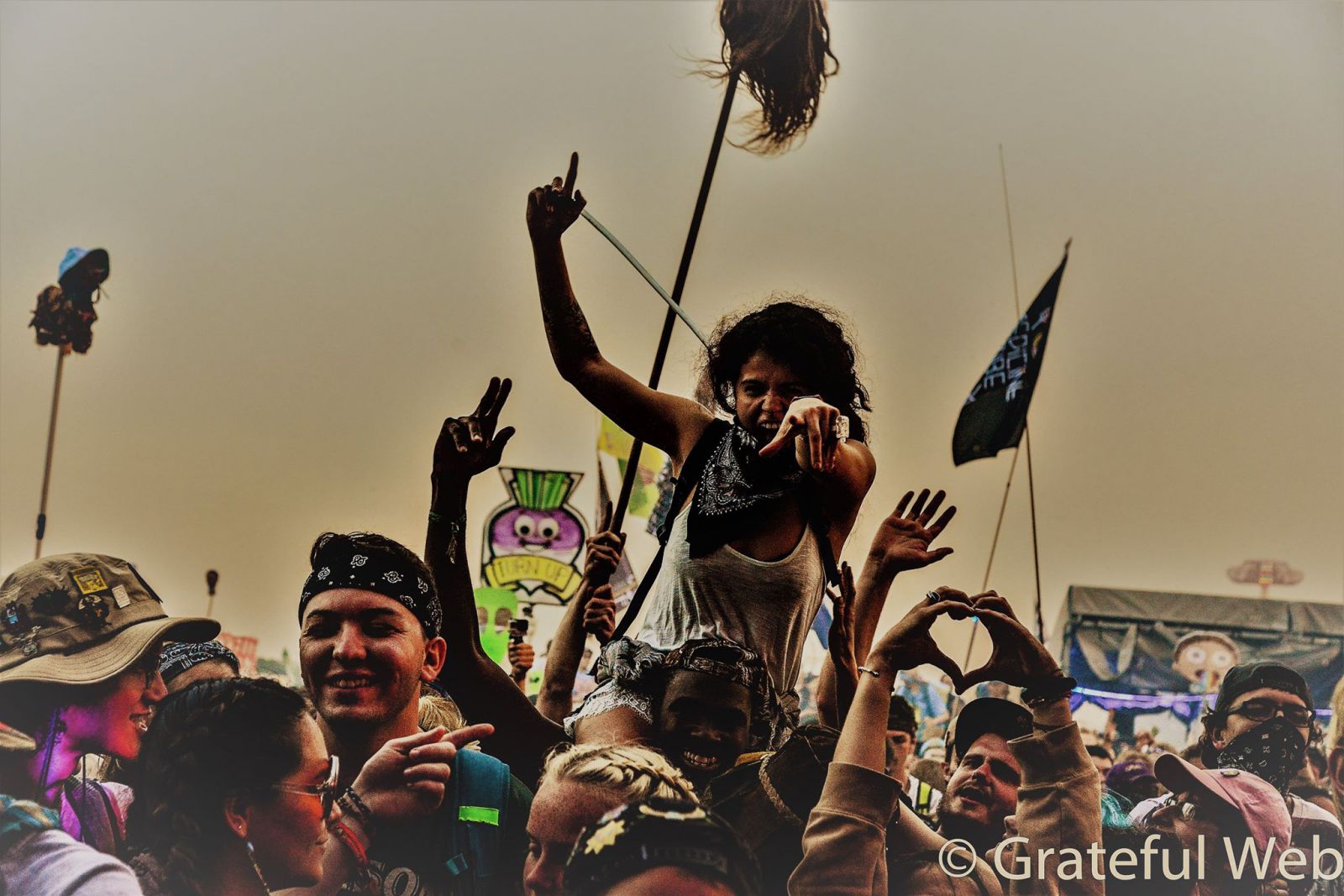 Back to the music, electro-funk duo the Floozies kicked off a spectacular set on the Sunshine Stage with their hits like "Stuntin'" and "Love, Sex and Fancy Things," which sent a crowd of over 10,000 people into a frenzy. After the set, fans flooded to the Moonshine stage and were greeted with some terrible news that many had not yet heard.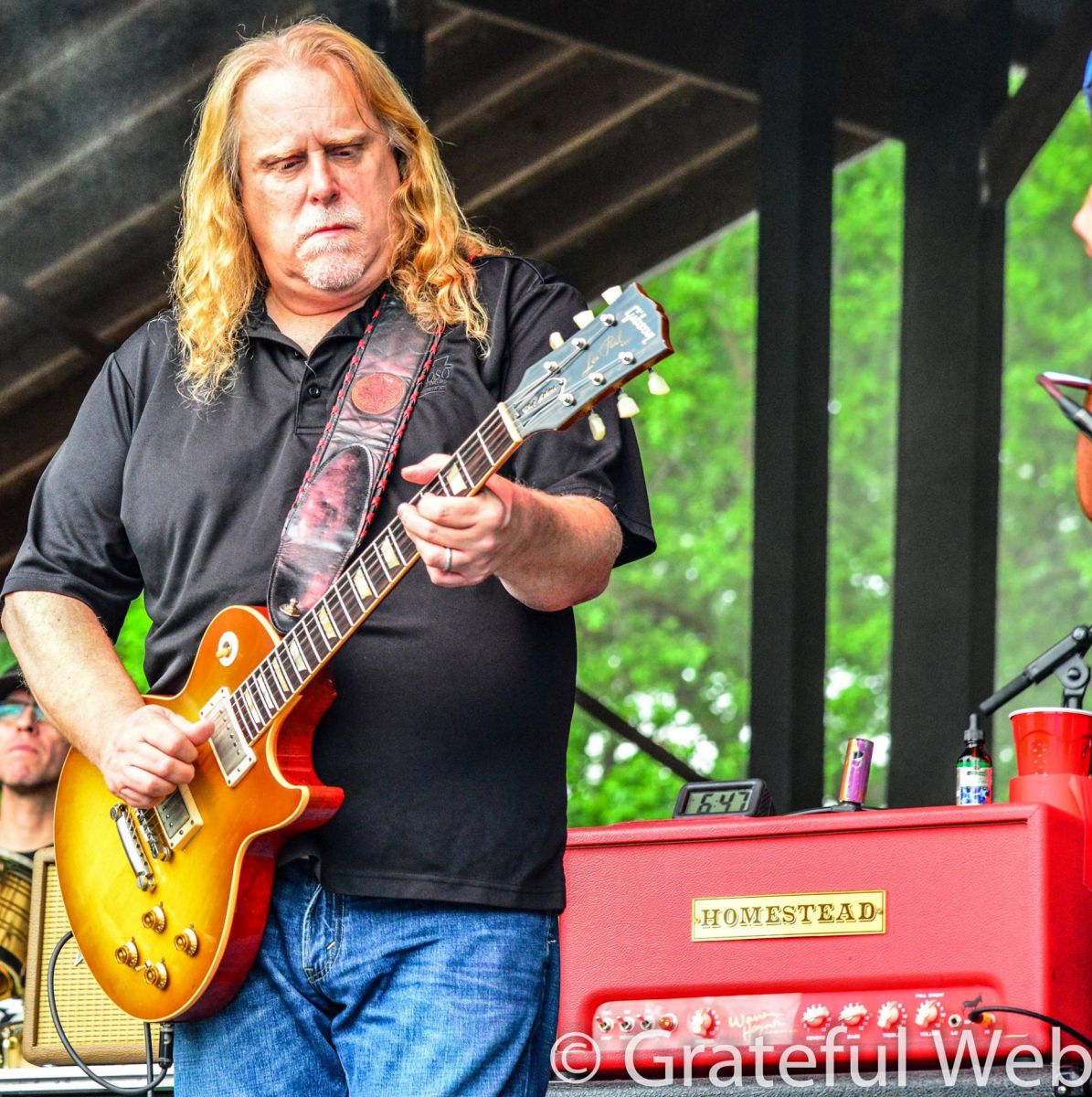 As Warren Haynes stepped onto the stage with his band Gov't Mule, word spread throughout the crowd that legendary singer, songwriter and American legend Gregg Allman had passed away earlier that morning. Warren Haynes first began playing music with Gregg Allman back in the mid 80's and was asked to join the Allman Brothers Band in 1989 and began touring with the band on a regular basis.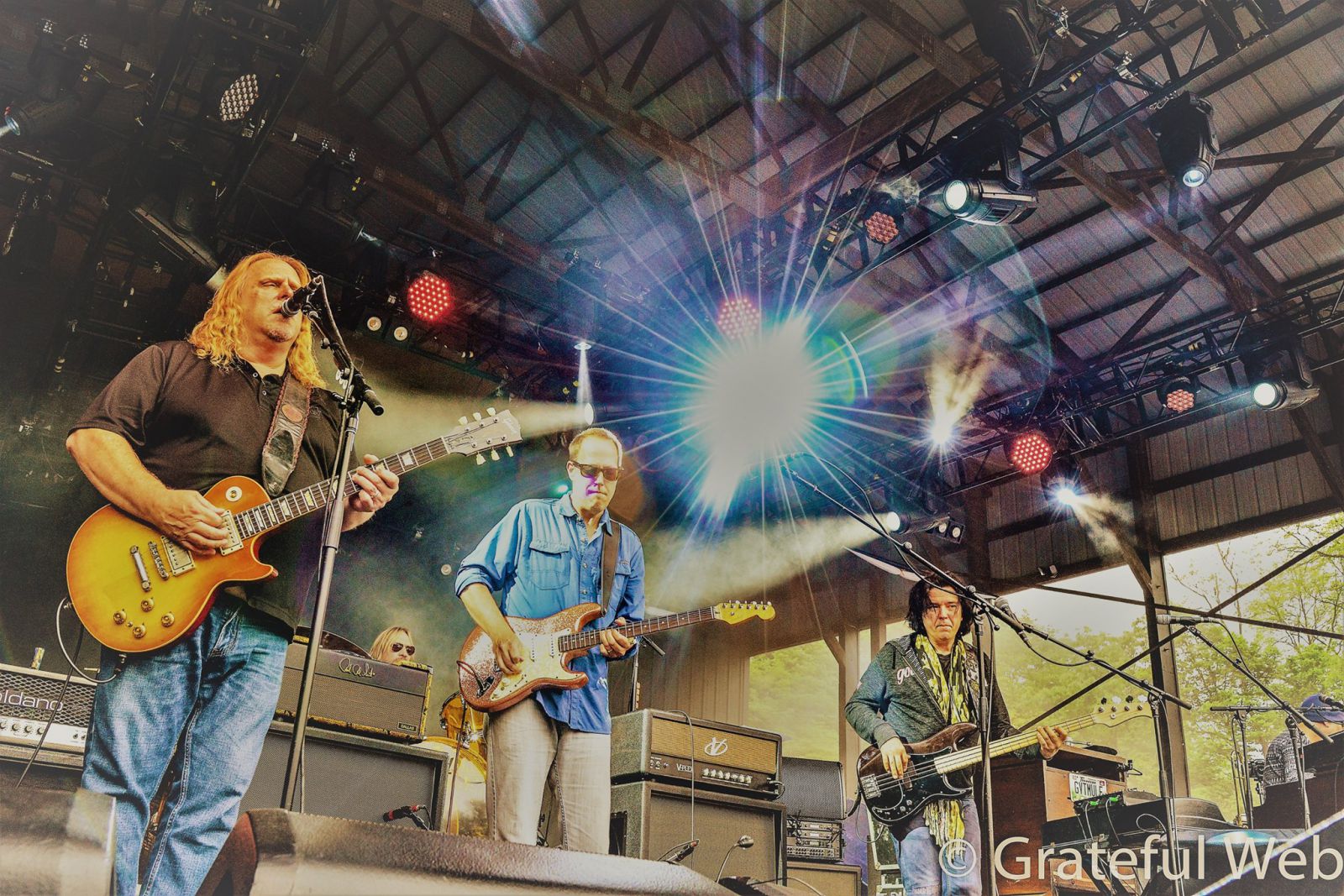 When Warren stepped on stage at Summer Camp Music Festival 2017, emotion was running incredibly high and you could see within the face of Warren that he was emotionally hurt. Haynes stated that he and Gregg never really talked much because they communicated through music. He kept his head down most of the show, looking up briefly at the crowd before looking back down at his Gibson Les Paul. Things did get brighter however as the show went on, and Haynes even cracked a smile or two at the crowd as he soared through some of Gov't Mules most well-known songs. Chuck, Jim and Vinnie from Moe. Then joined Warren on stage as they ripped through "Dreams" by Allman Brothers Band. Later, Al from Moe along with Farag and Meyers from Umphrey's joined Gov't Mule on stage for a terrific rendition of the classic "Whipping Post." Overall, it will go down as one of the more emotional sets ever played at Summer Camp Music Festival, and one that honored the spirit of the late-great Gregg Allman.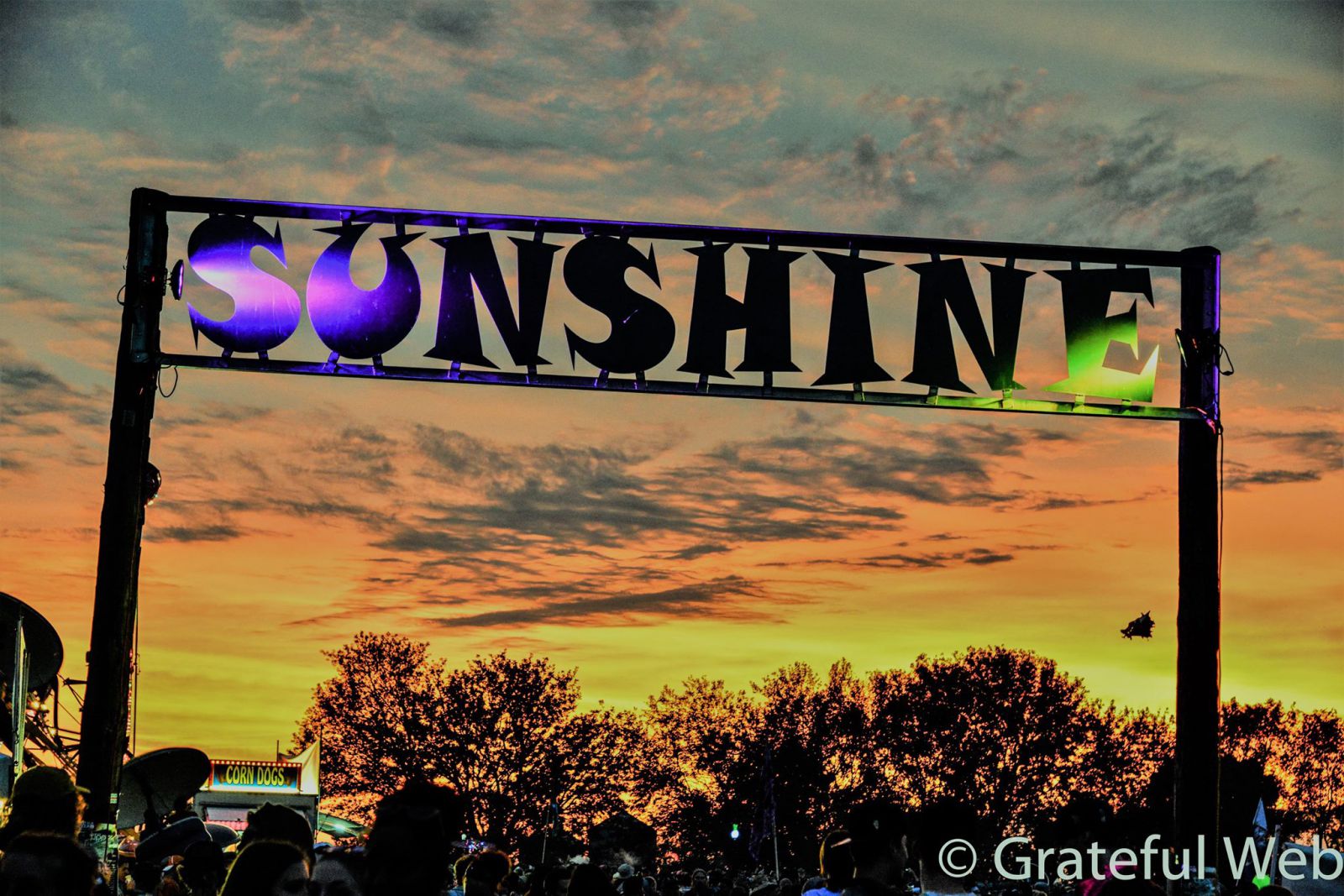 Electronic pioneer Pretty Lights came next, and while the idea of bringing a live-band into the electronic realm seemed like a cross-over from the jam scene into the electronic realm, the band didn't quite bring the energy of a normal PL show. Maybe it was the fact that we had seen so many amazing top-notch performances from bands the past few days, but for some reason the Pretty Lights Live Band just felt a little loose and under-whelming. While the diehards stayed until the very end, many of the less dedicated found the tracks to be repetitive and a bit sloppy.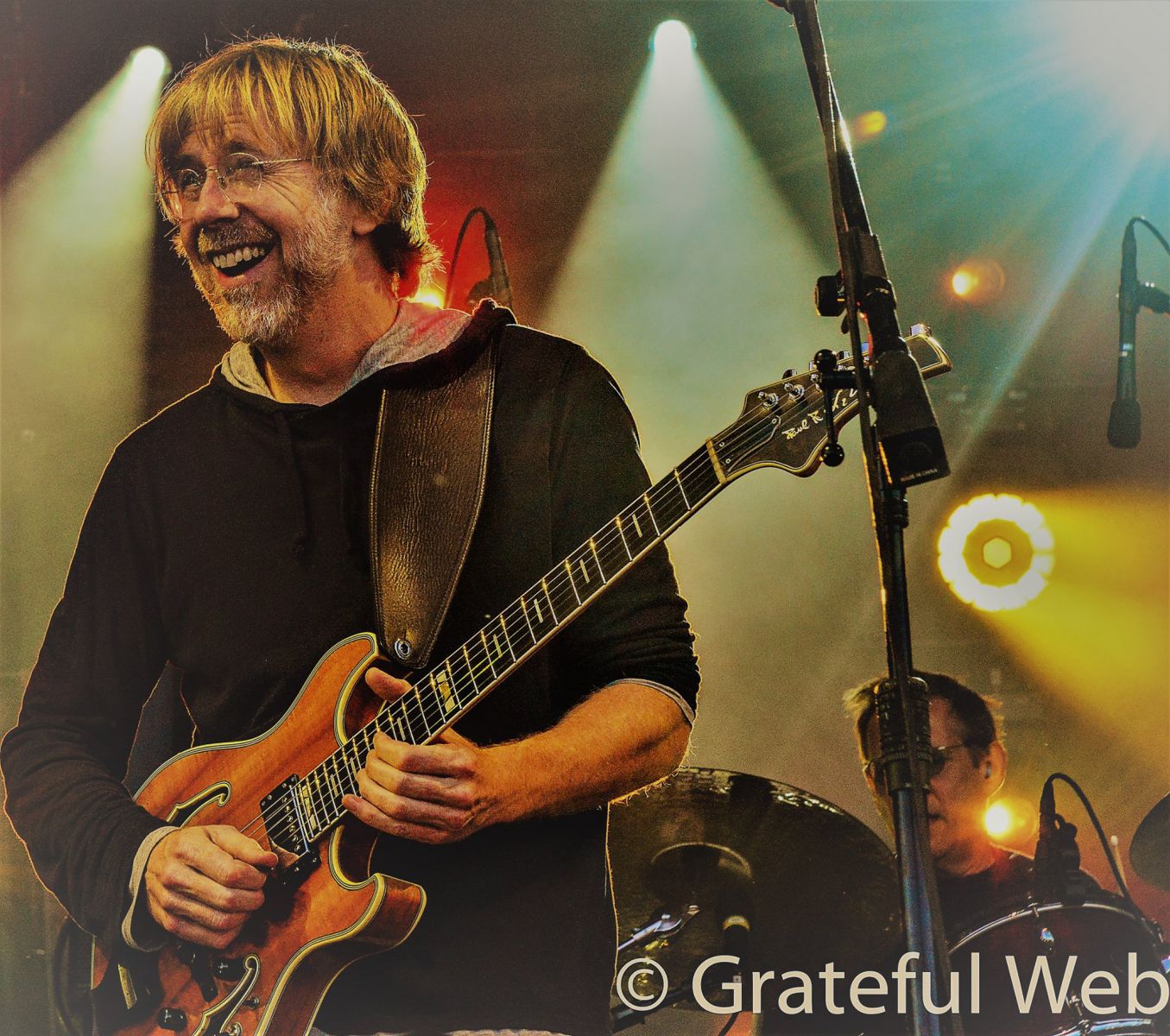 As the Sunday sun rose in the East, many people were looking forward to one show in particular, and that was the show featuring Phish front man and guitarist Trey Anastasio. Thousands packed the Sunshine stage as Trey and his band walked onto the stage and gave his signature bow as he cuffed his eyes and peered around the crowd with a large grin on his face. As he picked up his guitar, many speculated what would come next. "Gotta Jibboo," the fan favorite off Phish's album Farmhouse was up first, followed by "Mozambique" which first made its Phish debut in Vancouver on the 1999 Fall Tour, and finally the funky "Sand," which sent the crowd into an absolute frenzy. It was an old-school start to the show, all three songs made their debut on the 1999 tour, and all songs have also been played by Phish and TAB. After an old-school beginning, the show transitioned into a more standard Trey Anastasio Band show with songs like "Burlap Sack and Pumps," "Cayman Review," and "Magilla," coming to the table. Set one closed with "Money Love and Change," and with that Trey and his band exited the stage to a massive round of applause.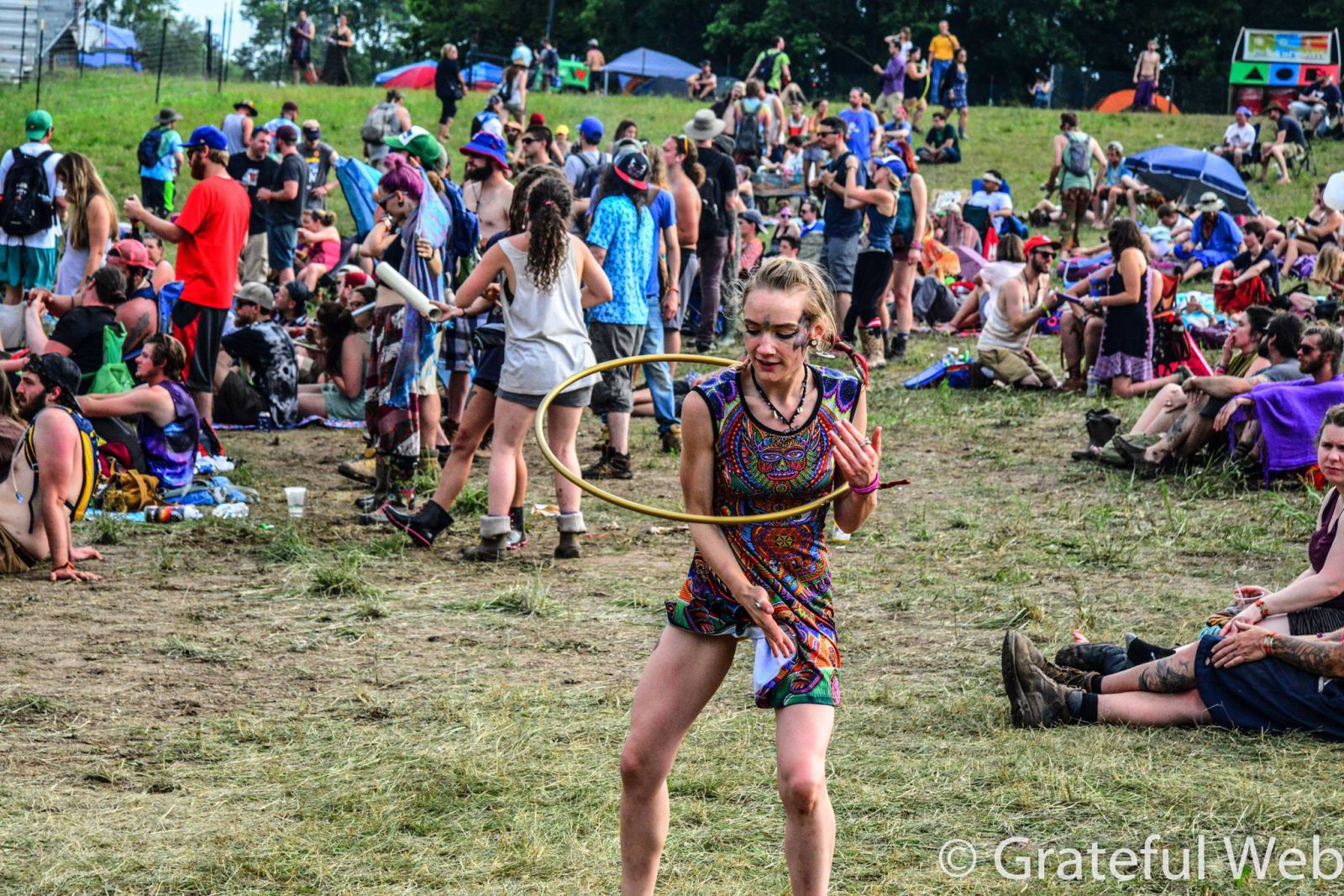 Set II was much more energetic, as the band dove into "Ocelot" and "Plasma". As many had suspected, Trey gave his first nod to Gregg Allman as he teased "Midnight Rider" during the middle of the "Liquid Time" jam, before diving fully into a cover of "Midnight Rider". It was a smooth and seamless cover, and marked the first time Trey has played it since 6/22/94 when Phish played it in Columbus, Ohio. Set II finished with the energetic "First Tube," and Trey came back out for the encore to finish the night with the classic Gorillaz's cover "Clint Eastwood."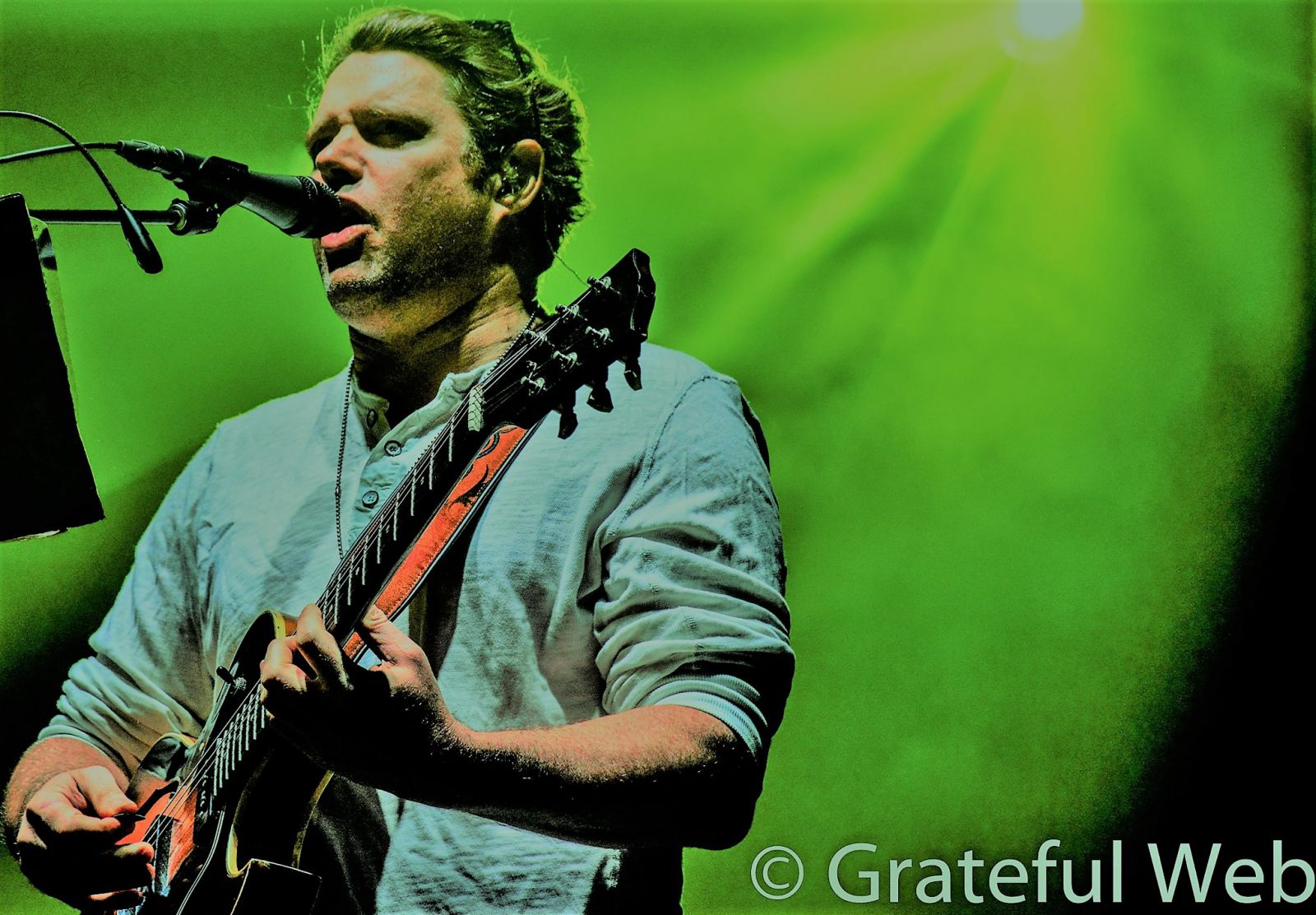 While almost over, there was one more major act left on the table, one that the Midwest was not very accustomed to seeing in this area. Philadelphia's the Disco Biscuits were the final set of the festival and did not disappoint fans, delivering a 75-minute set full of jams, segues and more lasers than one could even fathom.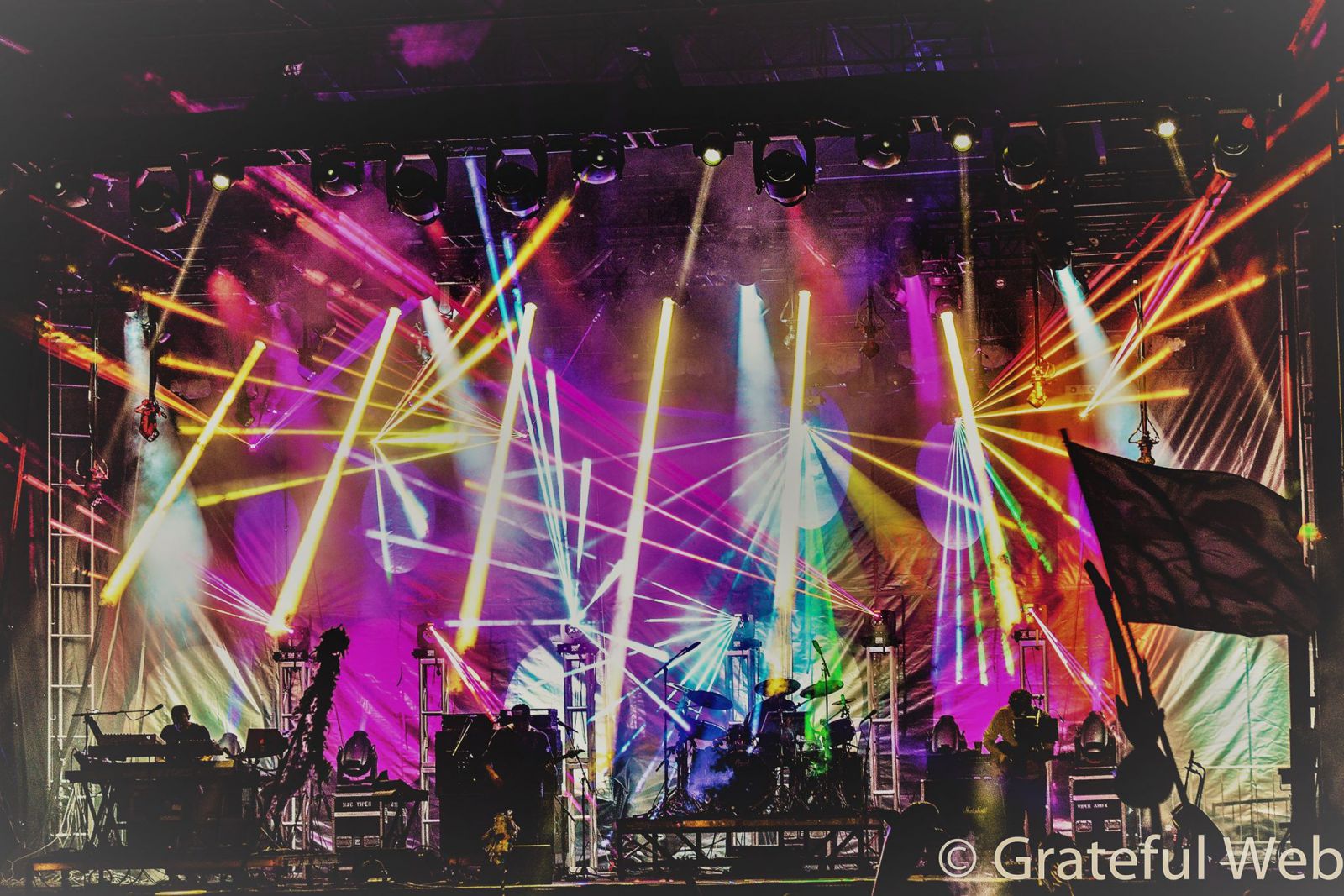 The show opened with "Story of the World," highlighted by Aron Magner's synth-heavy tones and Marc Brownstein's thumping bassline. Next came the surprising "M.E.M.P.H.I.S" off the biscuit's second album Uncivilized Area, which really put them on the map back in 1998. While the set started off fairly standard, what followed was a barrage of epic jams and never-ending guitar solos as only the Biscuits could do. "Basis for a Day" began the madness, which swirled into "Tricycle" and an inverted "Aceetobee" before finding its way back into Basis. The fan favorite "I-Man" came next but remained unfinished because, you guessed it, the meandered back into Basis one more time to close out the show. For many fans, the Biscuits are a pretty accessible band that comes around a fair amount, but for many Midwesterners it's always a treat to have the Biscuits in your own backyard.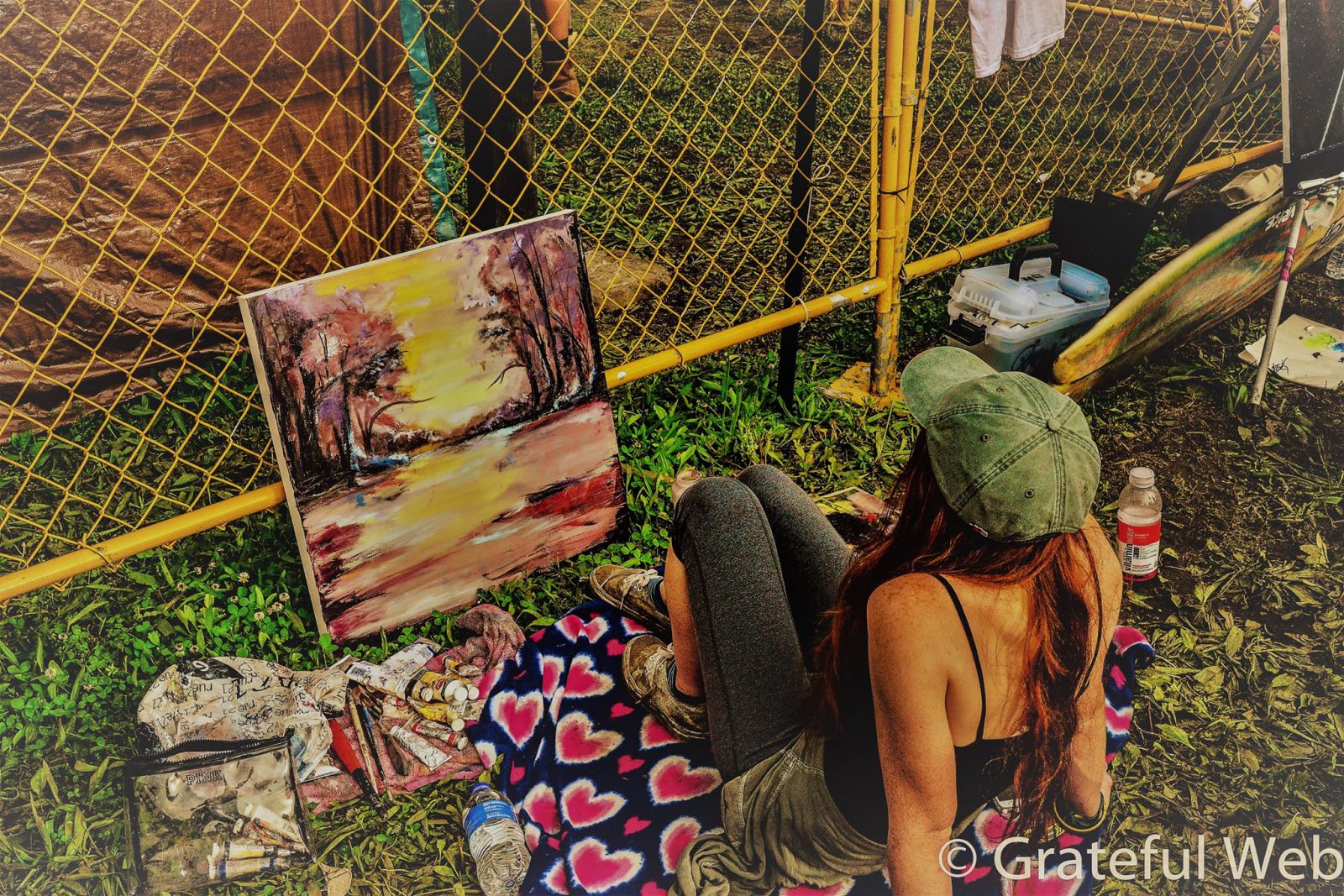 It was one for the ages, one to remember, or whatever cliché you would like to associate with it. Summer Camp Music Festival continues to be the most dominant music festivals in the Midwest, and one that only continues to build steam. Jay Goldberg and his team continue to deliver year in and year out, 2017 was no exception. From jam bands to Bluegrass, electronic to hip-hop, it continues its diverse and eclectic lineup from beginning to end. 2017 is in the books, and here at Grateful Web we are only counting down the dayd until we are back under the trees at Three Sisters Park in Chillicothe, Illinois.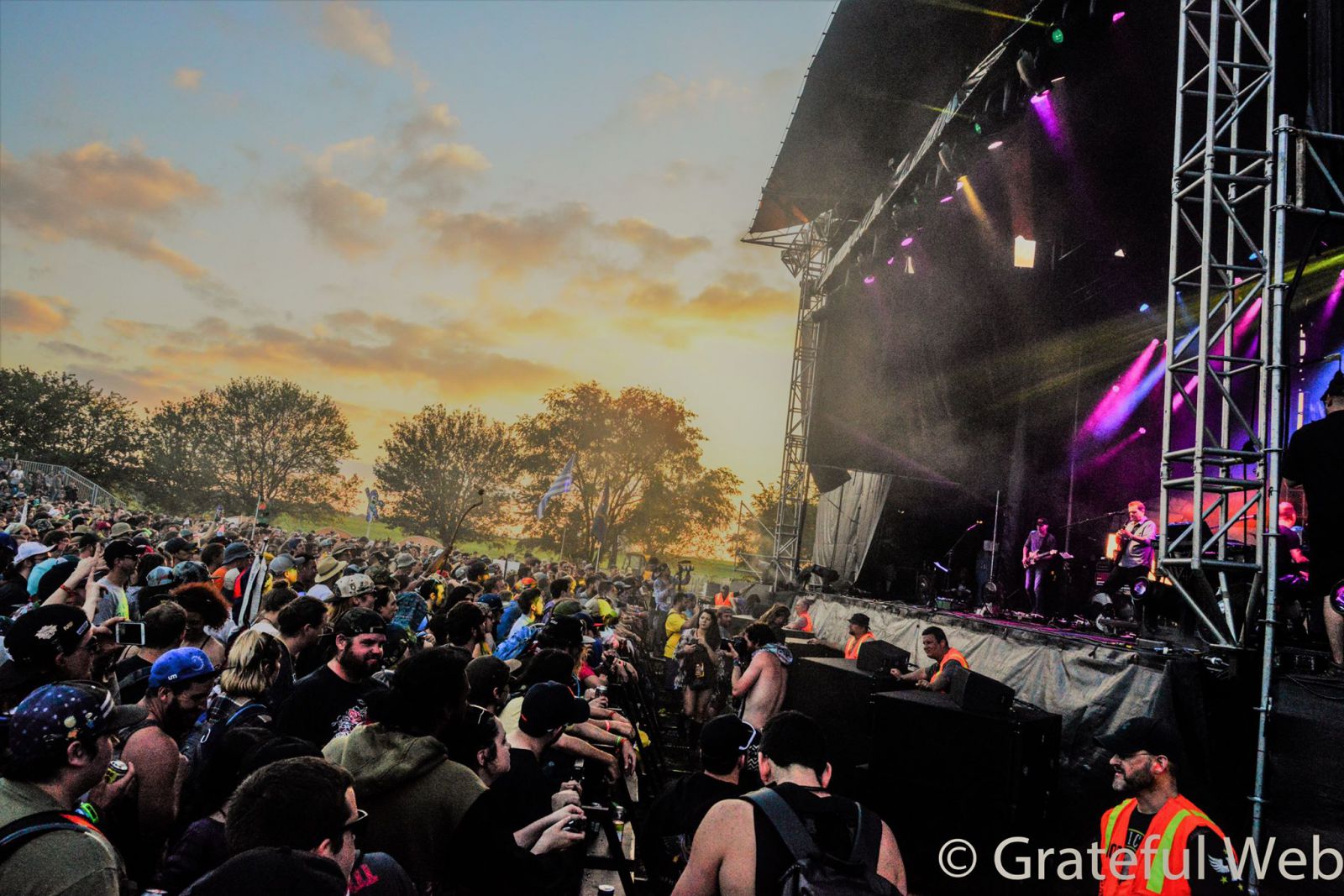 Check out more photos from Summer Camp 2017.