After a particularly grueling winter, festivalgoers around the country are dreaming of their summer getaways and for many music fans, this means a breathtaking weekend at Summer Camp Music Festival 2014. What started as roughly a 1,000 person gathering has blossomed into a 7-stage, 15,000 person event that stands as one of the Midwest's premier festivals today. Now in its 14th year, the annual event will once again be held at Three Sisters Park in Chillicothe, Illinois and will feature some of today's top acts along side plenty of up-and-coming talent. Here at the Grateful Web, we've got you covered from top to bottom on everything from the headliners and top-tier acts, to the late-night barn performances and pre-party festivities. So without further a due, here's our festival guide to Summer Camp Music Festival 2014:
Headliners:
No surprises here, both moe. and Umphrey's McGee return atop the bill to headline three nights apiece at this year's Summer Camp. Both groups have proved to be a stable foundation for the music festival, consistently delivering unique and interesting performances year-in and year-out. Coincidentally, both groups also recently announced new studio albums; Umphrey's McGee's eighth record "Similar Skin," is due out June 10th, while moe.'s eleventh studio album "No Guts, No Glory" is set to be released May 27th.
Joining them atop the 2014 lineup is a group that did surprise many fans when initially announced, two-time Grammy award winning Zac Brown Band. After their intertwining performances with The String Cheese Incident at last year's Lockn' Festival, the Atlanta-based country/folk band seems to be showing an ever-growing interest in the music festival circuit, and will fill one of the headlining slots this year. Since their multi-platinum debut release in 2008, Zac Brown Band has become an award winning seven-piece group that continues to deliver some of today's most influential country, folk, and Americana.
Lead guitarist and grinning Phish frontman Trey Anastasio will be making his triumphant return to Three Sisters Park in 2014. Anastasio, along side his seven-piece band, just wrapped up their extensive 2014 Winter Tour and are undoubtedly playing at a very high consistency. His seemingly endless creativity and extensive musical knowledge reside amongst the most elite musicians playing today, and speak great lengths to the accomplishments achieved over his 30-year career.  While many Phish fans anxiously hammer out their summer tour plans, Summer Camp still remains as one of only a handful of festivals to feature Trey playing two solo sets. Anastasio will surly aim to provide redemption for the dedicated fans that weathered the storm, after last year's thunderous Sunday night monsoon forced the promoters to close the show down midway through the second set.
Since his debut at Summer Camp way back in 2009, Lorin Ashton, also known as electronic pioneer Bassnectar, has grown to become one of the most recognizable and respected artists in the EDM scene today. From his first mid-day set on the Starshine Stage five years ago to headlining some of the largest festivals in the country including Coachella, Camp Bisco, Wakarusa and Electric Forest, Bassnectar has grown an empire built around heavy-bass music and continues to grow into different styles that vary from trip-hop, drum & bass, dubstep and more. While many producers look within their own genre for ideas or inspiration, many times copying the current trending sound, Bassnectar delivers out-of-the-box music that is truly unique. The California-based music producer will be making his fourth and by far largest appearance yet at this year's Summer Camp, in a performance that guarantees some of the most advanced lighting and sound used in the music industry today.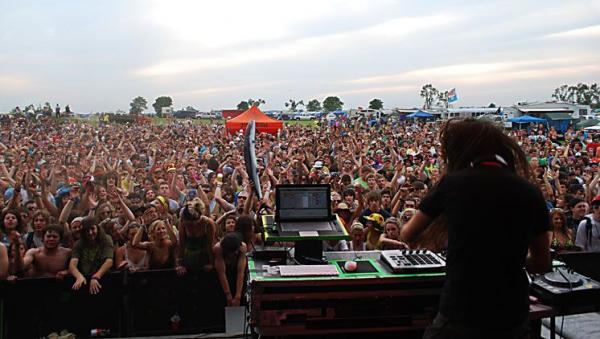 Supporting Acts:
Over the past 13 years, festival organizers seem to have found a recipe for success by integrating numerous recognizable artists along with plenty of up-and-coming talents. We consistently see artists that made this built festival along side the newest and freshest groups of the modern day. For instance, Three Sisters Park just wouldn't feel quite right without Jeff Austin and the boys of Yonder Mountain String Band. The Colorado string band has played nearly every Summer Camp since 2006, and is undoubtedly one of the premier bluegrass bands of this day and age. Additionally, this year's line up features plenty of familiar faces from the past, including Lotus, Keller Williams, EOTO, and Victor Wooten. Now, lets take a closer look at some other mid-tier monsters that are climbing their way up the festival charts.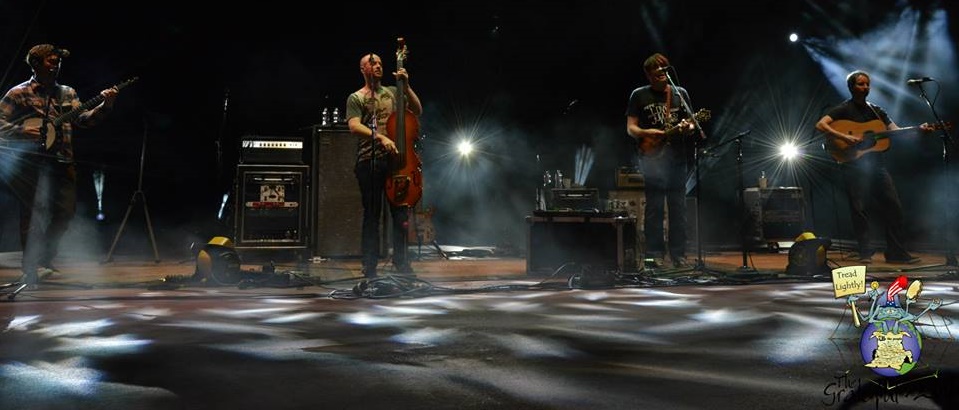 Modern day rules of old-school funk, it's impossible not to get down with seven-piece rockers Lettuce. This energetic group is built around grooving beats provided by drummer extraordinaire Adam Deitch (Break Science, Pretty Lights), and fueled by the triumphant horns of Sam Kininger and Ryan Zoidis. Not only will Lettuce be performing a regular set during the three-day weekend, they will also be hosting a late night show in the Barn Saturday night, along side electro-soul producer Gramatik. With the worlds of funk and electronic music growing closer together, Saturday night in the barn is sure to be a non-stop dance party. So as this modern age of "funk revival" grows, Lettuce is continuously setting the bar high for all aspiring artists who want to bring the funk.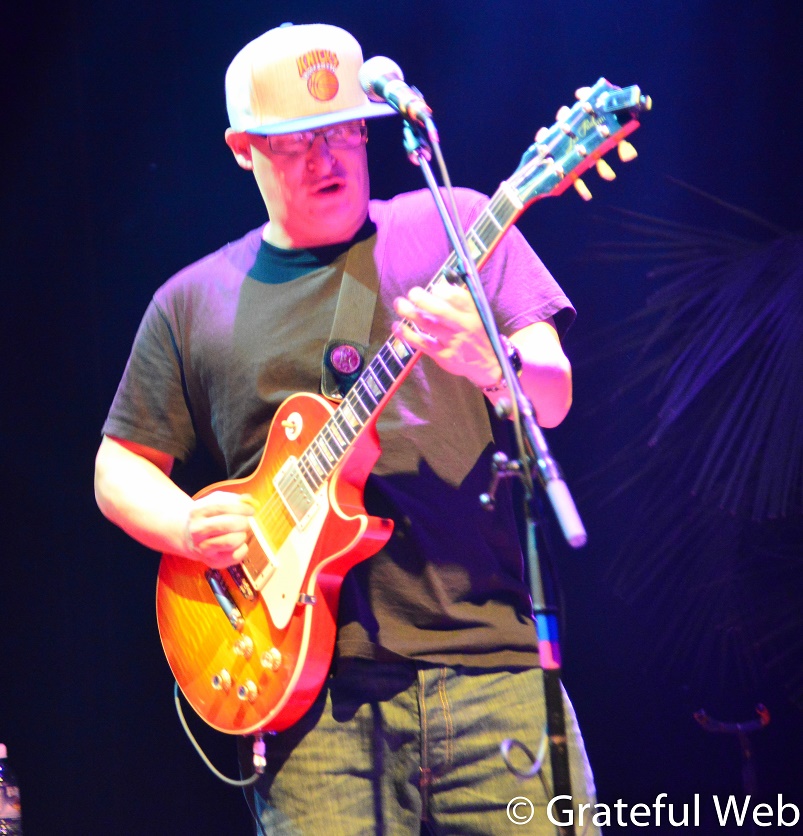 An abundance of new faces emerging from the electronic music scene will be making their Summer Camp debut this upcoming year; a few names to look out for include electro house legend Wolfgang Gartner and rising stars KOAN sound, a UK duo that blend an interesting mix of glitch, moombaton, and dubstep. Both Wolfgang Gartner and KOAN Sound bring a unique perspective to the EDM scene, so take time to dissect their tracks and note the complexity of their producing skills. Also, take notice of the mysterious UZ, a masked DJ/producer who made a name for himself last year by releasing new mixes and tracks almost daily. Few fans even know who this high-hat fueled trap producer is, however many have speculated that its Diplo's alter ego. Regardless of UZ's true identity, he sure to bring the heat for all the bass-driven music fans at this year's Summer Camp.
Rising Stars:
If you're an experienced festivalgoer, chances are you've seen a majority of the top-tier headlining acts at one point or another. So why not make it a point to discover some unknown talent this upcoming summer? Who knows, maybe they'll become your favorite artist a few years down the road. No matter what your musical preference is, there are plenty of rising acts embedded throughout this year's Summer Camp lineup, so step outside your comfort zone and go check out some of these great acts you probably have never heard of.

Masterfully blending elements of jazz, reggae, funk and rock, Vermont-based jam band Twiddle is sure to raise some eyebrows and move some feet this year. After their debut album in 2007 entitled "The Natural Evolution of Consciousness," Twiddle has emerged as one of the rising groups in the jam band culture, known for their intricate improvisation and a highly dynamic live show. Imagine the obscure sounds of Frank Zappa being morphed seamlessly with the organic/electric feel of Papadosio or Lotus. Sounds like quite the trip, right? Twiddle will bring the listener on unexplainable musical journeys filled with sweeping synthesizers and soaring guitars riffs, only to land eloquently back down into reality once they've had their way with you.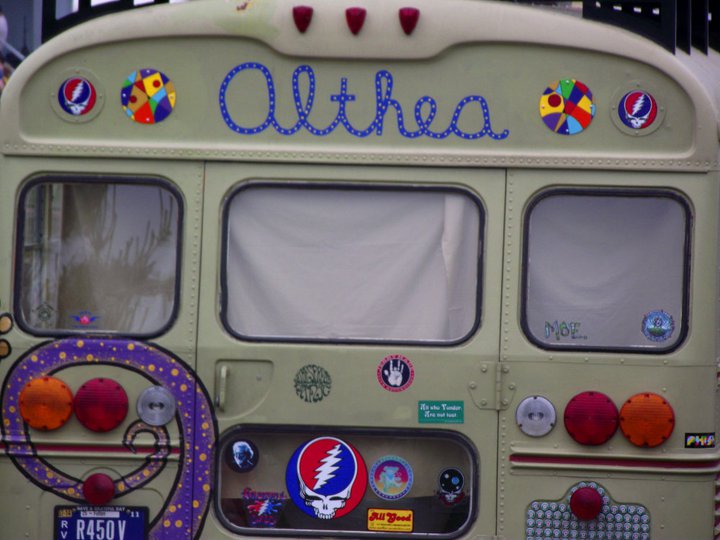 What's better than being a rising star in a diverse genre that seems to know no boundaries? How about having a like-minded, equally talented brother to help mastermind the operation. Just ask The Floozies, the hottest new electronic duo hailing from Lawrence, Kansas. Producer/guitarist Matt Hill and his brother, drummer Mark Hill have been combining forces to create space-funk beats since January of 2008 and have watched their career's blossom with the up rise of electronic music. Their most recent album release "Tell Your Mother," features ten distinctly different tracks that incorporate 70's disco and 80's funk with a new-school electronic twist. It's so refreshing to hear this retro throwback sound in a modern age where everything must be louder, faster, stronger. Be sure to check out The Floozies who are proving once again that being unique and different stands well above mimicking what's popular in today's scene.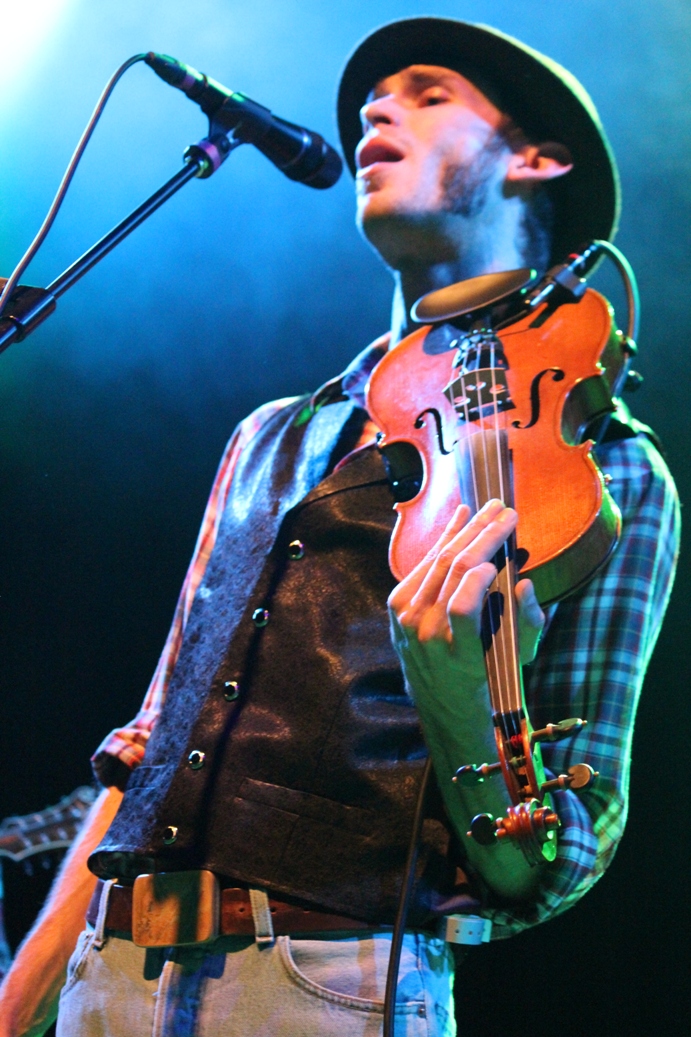 Who knew getting down and dirty could feel so clean? Just as their name dictates, Minnesota's SOAP bring psychedelic funk that echoes a modern day Talking Heads. Their residency at The Cabooze in Minneapolis has earned them respect within the Midwest jam community and led them to perform with the likes of The Motet, Tea Leaf Green, and The Big Wu. Performing over 120 shows each of the past three years, SOAP is no stranger to the festival circuit, performing at Wakarusa Festival, 10,000 Lakes Festival, and Big Wu Family Reunion. SOAP's sound is crisp, refreshing, and never lacking creativity, making them a festival underdog not to be missed this summer.
With their continuous acoustic evolution of contemporary roots music, Colorado bluegrass quartet Head for the Hills are branching out and becoming one of the rising groups in the acoustic rock scene. A timeless, yet still modern-day blend of folk and Americana has landed these boys some major festival spots around the country and music lovers have began to take notice of their evolving music styles. With a bright future ahead and nothing to loose, be sure to check out the beautiful array of sounds and sights that is Head for the Hills.
Late Night Shows:
Each year, Summer Camp chooses some of their favorite artists from the weekend and gives them an opportunity to throw an exclusive late night performance in the Red Barn. This year's late night performances feature a wide-array of musical talents, starting with Friday night's blend of Beats Antique and Lotus. The theatrical gypsy-dub group Beats Antique brings a very organic and natural sound to the world of electronic music, while still keeping the energy high and the vibe danceable. Jam/electronica kings Lotus will also be co-headlining the Friday late night show, bring an uplifting dance tone to the Red Barn. This unique show bridges the gap between electronic and rock, and is sure to get weird in all the right ways.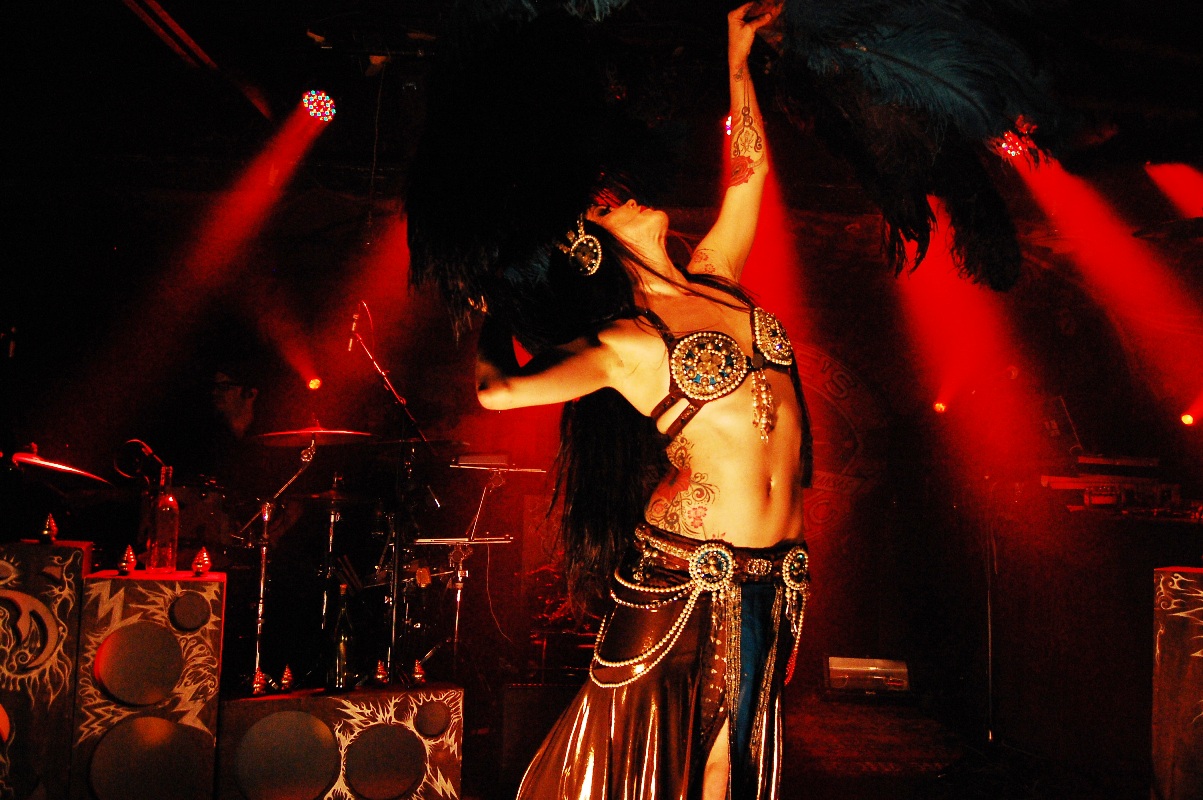 Saturday late night features two grooving acts; fan favorite funk group Lettuce, as well world-class producer Gramatik. Now you've already been introduced to Lettuce, however image all the horns, guitars, and other instruments they use fabricated into an electronic landscape of sounds. A rising star on the Pretty Lights Music label, Gramatik stands out as one of the most diverse producers in the scene today. Both groups have co-headlined legendary venues such as Red Rocks Amphitheatre together. If melodic and grooving space jazz sounds right up your alleyway, Saturday night in the Red Barn is guaranteed to bring the heat.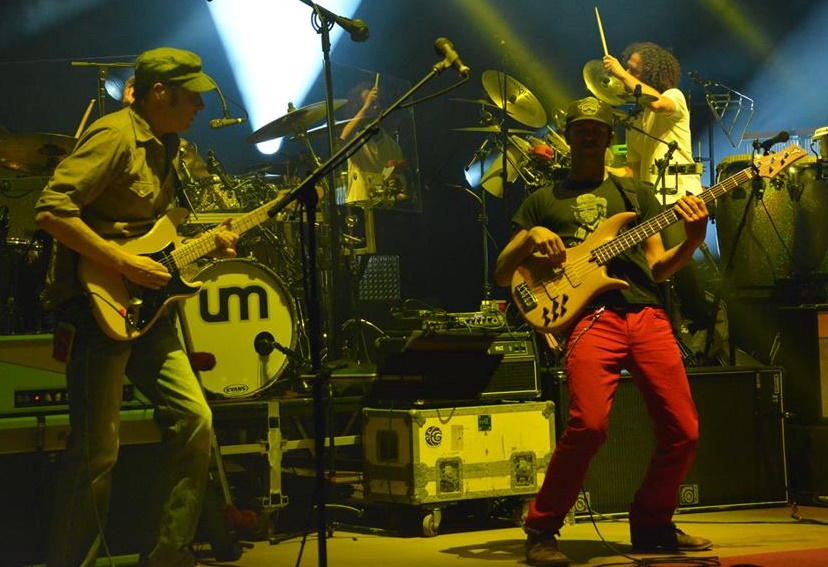 Five sets of Umphrey's McGee just not enough for all you Umphreaks out there? Sunday Night in the Red Barn will feature a very intimate and exclusive performance from the one and only Umphrey's McGee, who will be sure to save some rarities, covers, and bust-outs for those lucky enough to witness the show. These guys have a bigger catalog than a Paula Deen cookbook, so don't think for a second they won't have something up their sleeve. Tickets for this highly anticipated show are likely to sell out quickly, so keep an eye out for release dates and upcoming ticket sales.
Wrap-Up:
There you have it folks, The Grateful Web has you covered from bluegrass to electronic and everything in between. Summer Camp 2014 is shaping up to their biggest festival yet, and there are still more artists to be announced! For information on tickets, late night shows, and pre-party tickets be sure to check the official website and follow Summer Camp on all your favorite social media outlets. Also, be sure to find the Grateful Web at this year's Summer Camp and be a part of the festival coverage. Festival season is right around the corner, and we look forward to seeing you out on the road...