The 12th annual Summer Camp Music Festival added dozens of new artists in this late round of announcements, supplementing the weekend packed with music on seven stages. The Memorial Day event is happening May 25 -27 at Three Sisters Park in Chillicothe, Illinois. The latest round of artists to be added to the Summer Camp lineup includes:Yonder Mountain String BandLotusRebelutionDevil Makes ThreeGaelic StormSierra Leone Refugee All StarsNew Orleans SuspectsALOThe New York Hustler Ensemble (featuring Brendan Bayliss of Umphrey's McGee, Jennifer Hartswick and Natalie Kressman of Trey Anastasio Band)GramatikVibeSquaDOrgoneDead Kenny G'sRubblebucketLance HerbstrongKids These DaysFuture RockStrange ArrangementPonderosaElephant RevivalAnders OsborneThe LumineersWyllysSister Sparrow and The Dirty BirdsTauk David GansHogslop String BandCaravan of ThievesThe LumineersThe Steepwater BandZoogmaAfternoon MoonUv HippoSexfistMilk n CookiesDJ Tim WilliamsTeam Bayside HighVan GhostZmickKaboom FantastikSummer Camp Festival's trademark late night shows include Primus bassist Les Claypool with the Dead Kenny G's on Friday; Gigantic Underground Conspiracy on Saturday; and Pretty Lights closing out the festival on Sunday. Tickets to the late-night shows are separate from  general admission and are available at www.summercampfestival.com/tickets/late-nights.

For discerning festival-goers, Summer Camp offers a VIP Upgrade. These enhanced festival packages contain exclusive access, closer-to-the- stage camping, and much more. Complete information is available at http://summercampfestival.com/tickets/vip/. For starters, VIP Upgrade tickets only become valid when presented at the festival gates along with a 3-day general admission ticket. Tickets for RV owners became available today as well and are available at: www.summercampfestival.com/tickets/Confirmed performers for Summer Camp Music Festival 2012 include:moe.  (3 nights)Umphrey's McGee  (3 nights)Jane's AddictionPretty Lights Gov't Mule Tedeschi Trucks Band G. Love & Special Sauce Gigantic Underground Conspiracy (Featuring members of Big Gigantic, the Disco Biscuits and Conspirator) Keller Williams Zeds Dead Shpongle presents The Masquerade EOTO Leftover Salmon 12th Planet FIGURE Minnesota araabMUZIK Fareed Haque & MathGames 16bit Flinch Chester Brown The Car ThiefViral Video Contest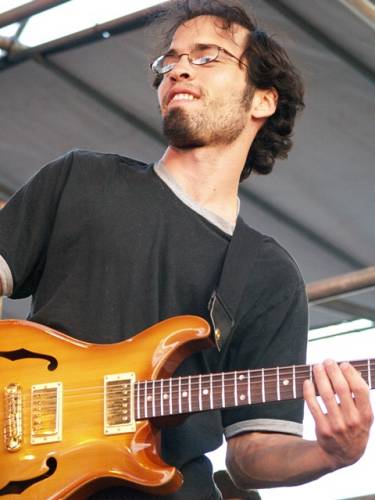 Summer Camp Festival is excited to introduce 'The Sh*t SCampers Say video contest. To enter, the event is asking fans to create a 1-3 minute video about 'Sh*t Scampers Say.' The video should follow the same format at the other 'sh*t people say' videos.Fans then upload the video onto YouTube, and email their video's link to holly@jaytv.com no later than by February 29. Summer Camp will post all of the videos up on its web site, and select the top 10 entries. The voting then lands in the hands of its 40,000 Facebook fans to select their favorite video.The video with the most votes by March 16 will be named the winner, and receive a 'Super Deluxe VIP' experience for two to the 2012 Summer Camp Music Festival. The next four videos with the most votes receive a 3-day pass to the festival for their hard work and creativity, and all top 10 entries will be shown at the 2012 Summer Camp Music Festival on the big screen.  The deadline for entries is midnight on February 29 and all entries must be 100% original. Not-So-Early Bird Tickets are available now for a limited time at $160 plus fees online only at www.summercampfestival.com/tickets.  Fans are encouraged to purchase their tickets now as admission prices rise to $180 plus fees for all four days starting Friday, March 2.  As an  additional option for fans, Summer Camp is offering a layaway plan which enables the purchase of a festival ticket into three, smaller payment chunks.  The layaway ticket option ends on March 25.Children ages 6-12 are half price at the gates only and those under 6 are admitted with an adult paid admission.