The 15th Annual Suwannee Springfest is pleased to announce special on-site collaborations, including the Colorado Superjam featuring Emmitt-Nershi, Michael Kang, The Motet and others, as well as Travelin' McCourys with The Lee Boys. Additional artists just confirmed to the lineup include Verlon Thompson, Ralph Roddenberry Band, Sol Driven Train, Side Effects, Habanero Honeys, The Mantras, Andrew and Noah, Roy Book Binder, Tennessee Firearms, The Honeycutters, New Familiars, Adelle Cotton and more, who will all perform at the festival March 24-27, 2011 at Live Oak, Florida's Spirit of the Suwannee Music Park.
Early Bird Tickets are on sale now for only a few more days. On Tuesday, February 1 general admission prices will be raised from $125 to $150. Discounted Student Tickets have just been added for only $110 for the weekend, including camping.
Voted "Florida's Best Live Music Venue" in 2009 by readers of Florida Monthly Magazine, the Spirit of the Suwannee Music Park resides next to the historic Suwannee River and boasts over 800 acres of perfect campsites with Spanish moss covered oak and pine trees providing shade and mood. Spirit of the Suwannee Music Park is also a full service campground offering cabin rentals, RV hookups, and a wide range of amenities including a restaurant, general store, showers and bathrooms.
The critically acclaimed Suwannee Springfest will once again feature the best and brightest Americana and grassroots artists performing new and traditional folk, rock & roll, bluegrass and newgrass, alt-country and more. Confirmed talent for the 2011 fest includes: The Avett Brothers, David Grisman Sextet, Jesse McReynolds, Donna The Buffalo, Emmitt-Nershi Band, Travelin' McCourys with The Lee Boys, Jim Lauderdale, Mosier Brothers, Emmitt-Nershi and the Colorado Super Jam, Cornmeal, Travelin' McCourys with The Lee Boys, Acoustic Syndicate, Danny Barnes, Verlon Thompson, Scythian, Trampled By Turtles, Greensky Bluegrass, Steep Canyon Rangers, Joe Craven, Michael Kang, Larry Keel and Natural Bridge, Surprise Me Mr. Davis, The Motet, Dread Clampitt, Holy Ghost Tent Revival, Rowan Cunningham Band, Tornado Rider, Ralph Roddenbery, Sol Driven Train, Side Affects, Nathan Moore, Galen Kipar Project, Sloppy Joe, Tammerlin, Quartermoon, Habanero Honeys, Big Cosmo's Suwannee Sound Syndicate, Larkin Poe, Futurebirds, The Mantras, Rick Loller Band, 2-Foot Level, Andrew and Noah, New 76ers, Saltwater Grass, Mickey Abraham's Traveling Acoustic Ensemble, Amy Hendrickson & the Prime Directive, Tennessee Firearms, Grandpa's Cough Medicine, The Honeycutters, Me and the Devil, New Familiars, Adelle Cotton, The Whetherman and more.
2011 Suwannee Springfest Ticket Info: Early bird tickets are on sale now until January 31 for $125. From February 1–March 15 tickets will be priced at $150. From March 16-March 23 tickets will be $165. Students can purchase discounted tickets in advance for $110 and for $150 at the gate (current, non-expired ID required).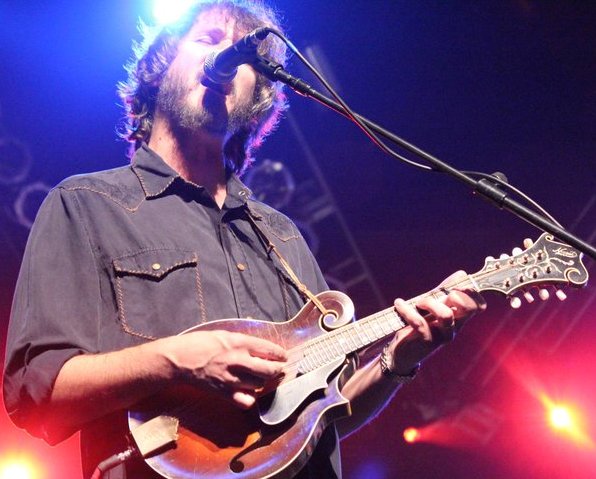 From March 23 on, including at the festival gates, all regular weekend tickets will be $180. Saturday/Sunday two-day passes (with camping) will be $145 and available only at the gate. Single day tickets will be priced as follows: Thursday: $50, Friday: $65, Saturday: $75, Sunday: $50 (single day tickets do not include camping). All weekend tickets include music, camping Thursday-Sunday nights, and all fees and taxes. For more information on Suwannee Springfest, including up-to-date lineup and ticket details, click here.
Spirit of the Suwannee Music Park is also home to other Big IV Productions, including the Blackwater Music Festival (new in 2010), Magfest and the Bear Creek Music & Arts Festival (which recently celebrated its fourth). Hosted each November, the 2010 Bear Creek Music & Arts Festival was such a huge success and attracts such a loyal group of attendees, that dates and select artists have already been announced for next year. Scheduled for November 11-13, 2011, the preliminary lineup includes Medeski, Scofield, Martin & Wood, The Funky Meters, Karl Denson's Tiny Universe, John Scofield & Piety Street, Ivan Neville's Dumpstaphunk, Lettuce, George Porter, Jr., Jon Cleary, and the Pimps of Joytime. For more information on the Bear Creek Music & Arts Festival, click here.
The annual Purple Hatter's Ball, celebrating the life of Rachel Morningstar Hoffman, will also once again take place at Spirit of the Suwannee Music Park. The 2011 event is set for May 13 & 14. More details will be announced soon. For more information on the Purple Hatter's Ball, click here.