In terms of pure musicianship - the ability to play or sing well, both technically and expressively - the individual members of the Tedeschi Trucks Band are each gifted, seasoned and professional. Some, most obviously Derek Trucks himself, ascend to a level of artistry that transcends mere training and practice. They are accomplished, but more importantly, they are unique, and born to be so.
Arithmetically speaking, the sum of the parts of TTB is a very large number. But taken as a whole, the Tedeschi Trucks Band and what they signify, is much greater. And clearly, they know this themselves, and strive against odds to make it work, night after night, year after year. After all, as a practical matter, a successful and sustainable 12-piece band is no small feat.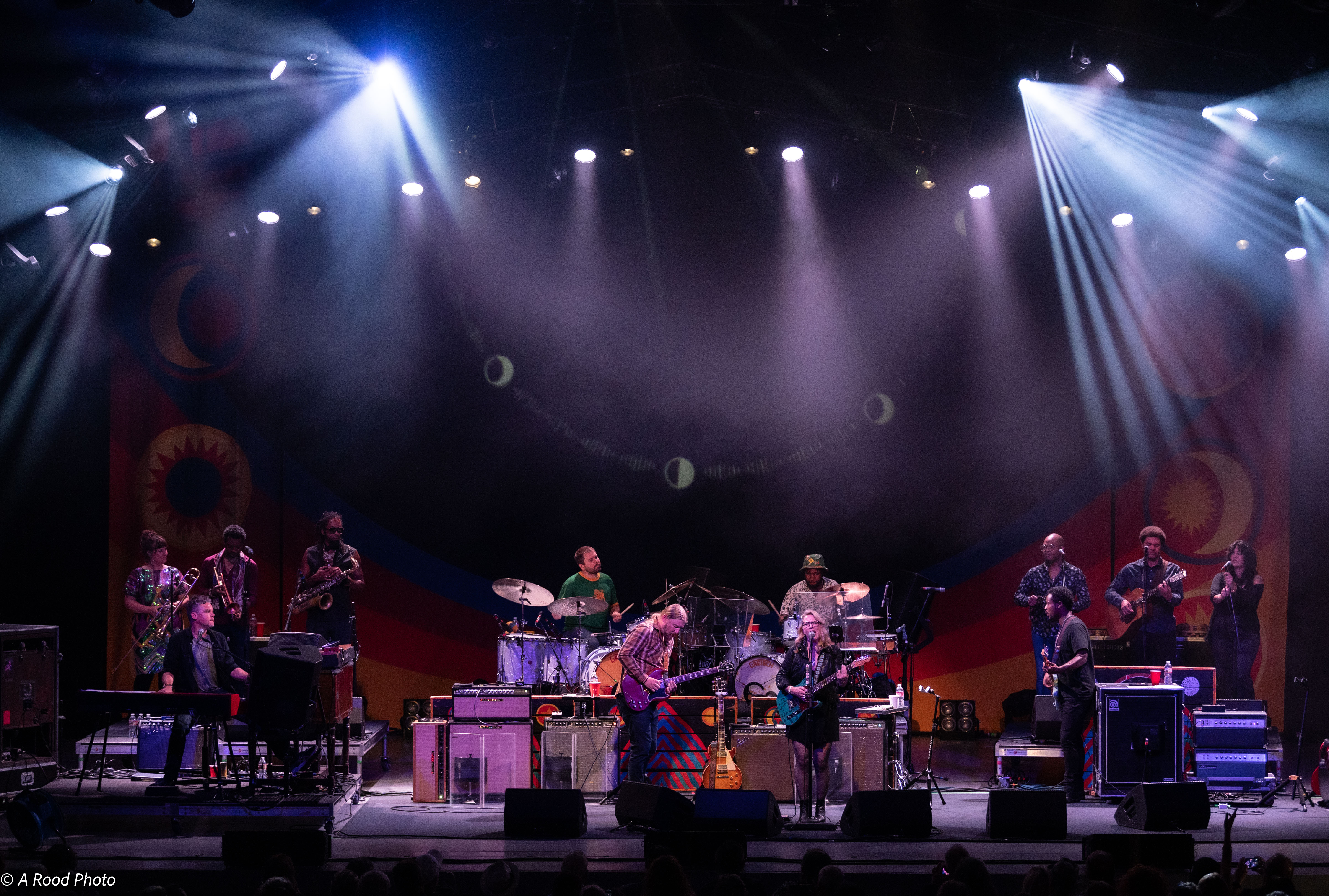 A TTB show is not so much a band playing hits to please a crowd, as a collective of like-minded artists, shelving their egos and elevating each other, to create something of great beauty, that can't be made without all of them there.
This is evident even in the sequence of performances in last night's show. The opener was TTB's own Gabe Dixon, who was making excellent original music under his own name, with some following, well before he stepped into TTB, to fill the enormous hole left by the tragic early death of keyboardist/flautist Kofi Burbridge. Accompanied by a subset of the larger band, he played a subtle but strong, 30-minute preview of what was to come, showcasing original songs as well as a lovely cover of Tom Petty's "Wildflowers".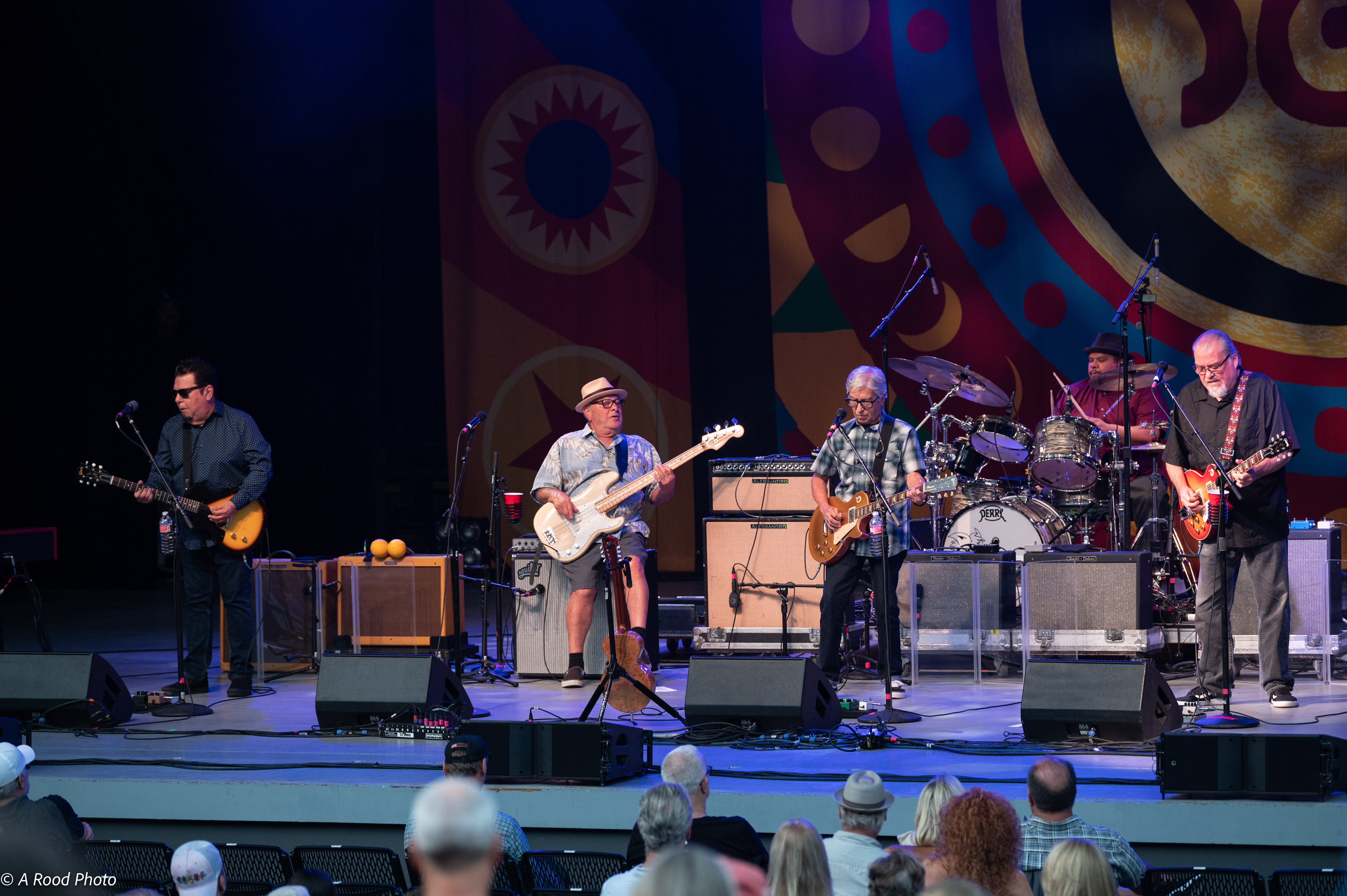 The second act was hometown favorites Los Lobos, who have a long-standing friendship with TTB, and have played with them in various forms over the years. The hometown crowd was thrilled to hear some of their most popular songs; after a half-century, Los Lobos sound as good as ever. But the special magic was when they were joined by Derek and Susan (Tedeschi) and other TTB members, for the last couple of songs, including a moving cover of Marvin Gaye's "What's Going On".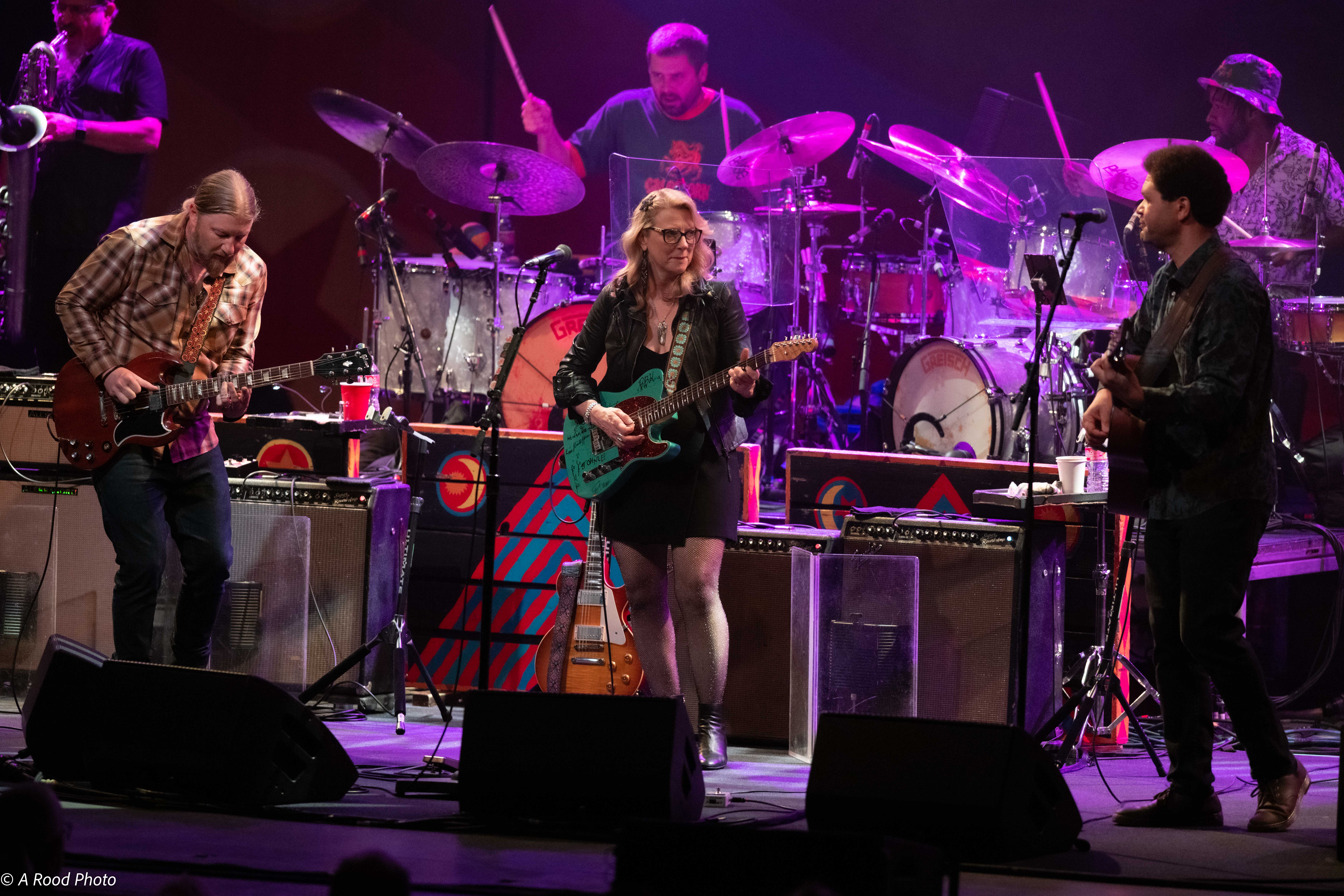 And vice versa - as David Hidalgo of Los Lobos stated from the stage, they are "extended family". So it's both logical and delightful to see various members of either band, discreetly showing up to play with the other, at various points throughout their respective sets.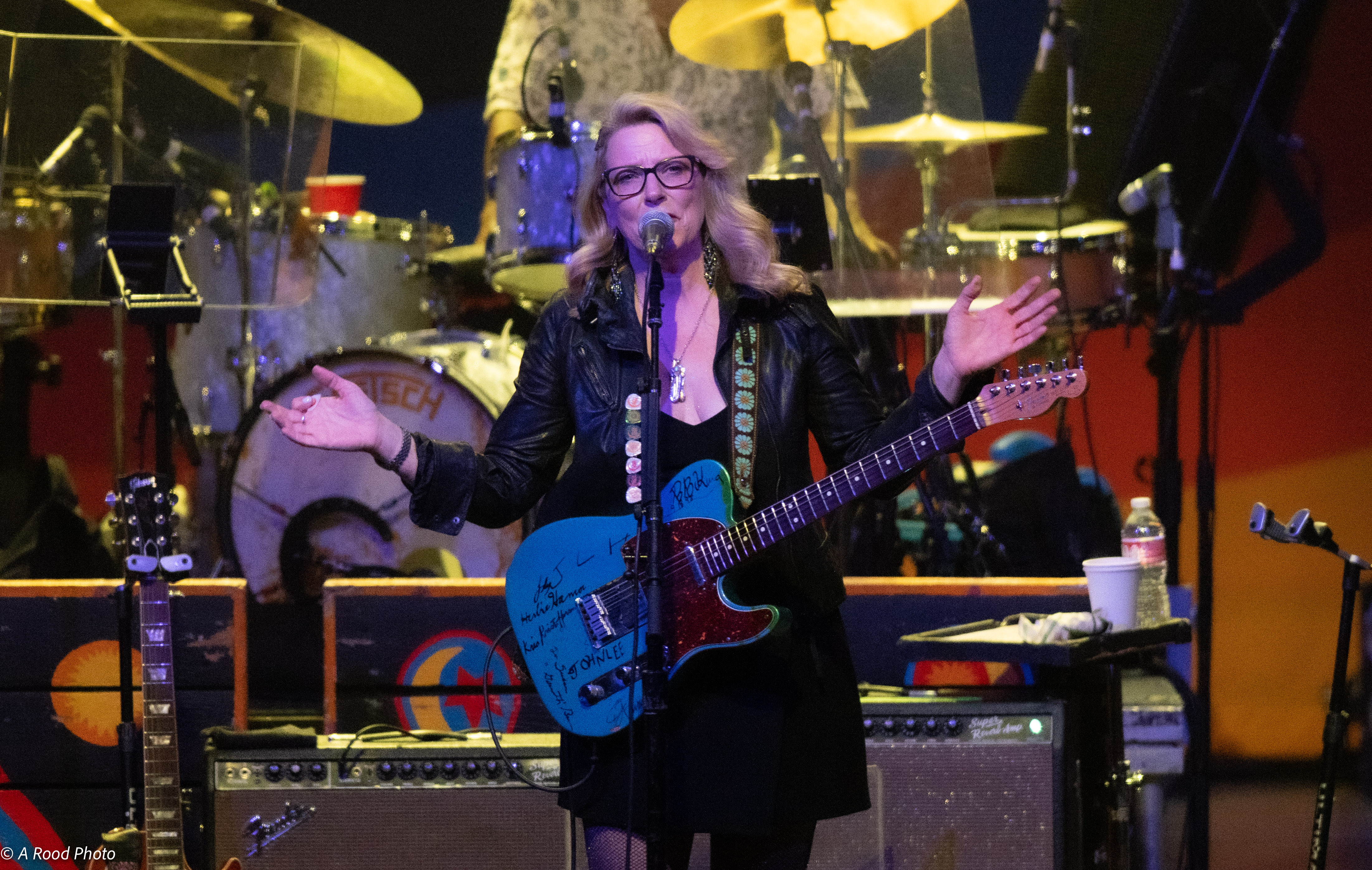 As for the main act, TTB played - as always - a selection of old and new original songs, and well-chosen covers from the classic rock and blues repertoire they've absorbed, and sometimes transformed.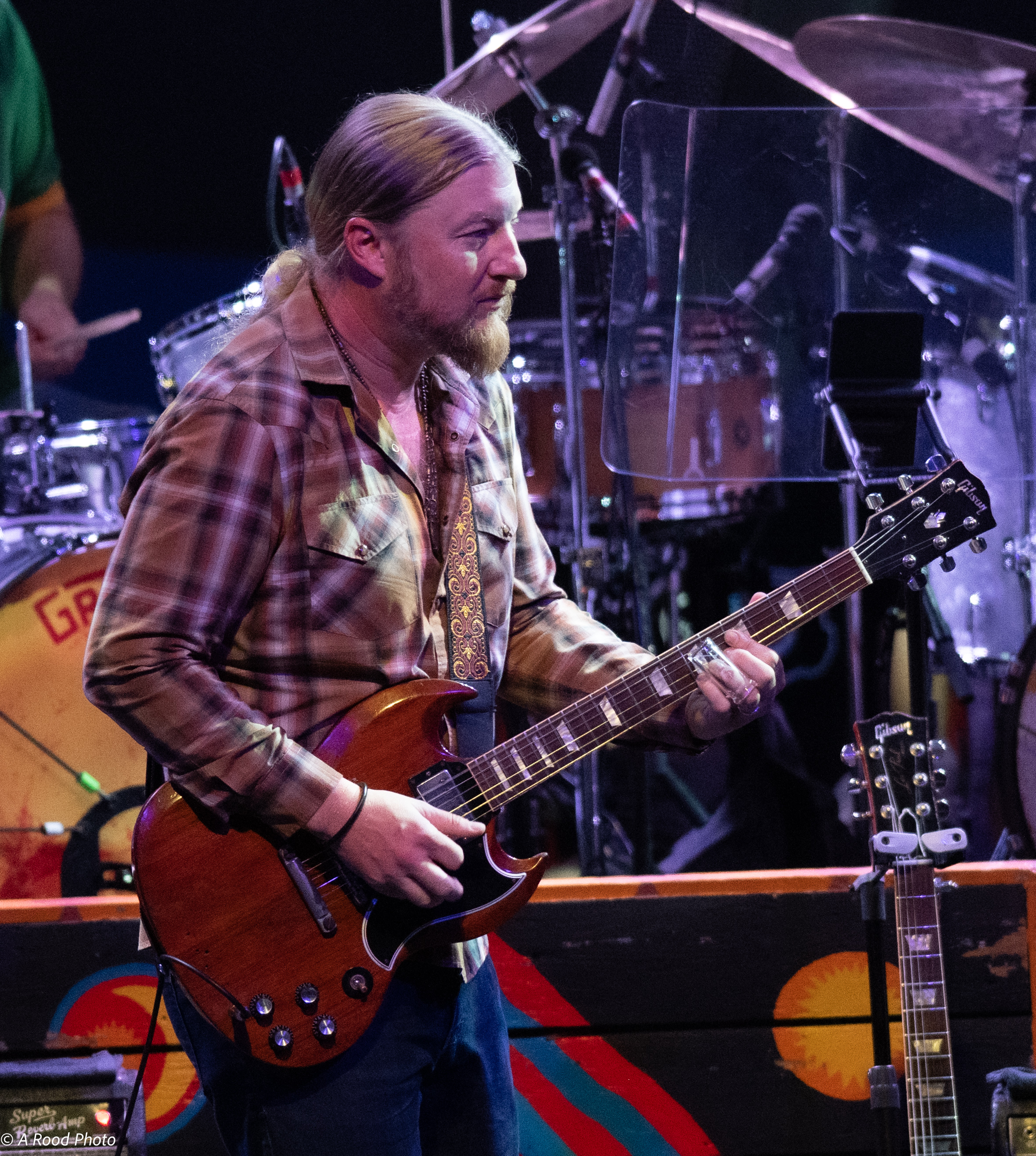 One stunning moment was Derek's short solo guitar intro to "Keep On Growing" (by Derek and The Dominoes). His first few notes were a subtle hint at the original recording, then he went in a completely different melodic direction for an exquisite minute, then brought it back to the song we know well, to great effect.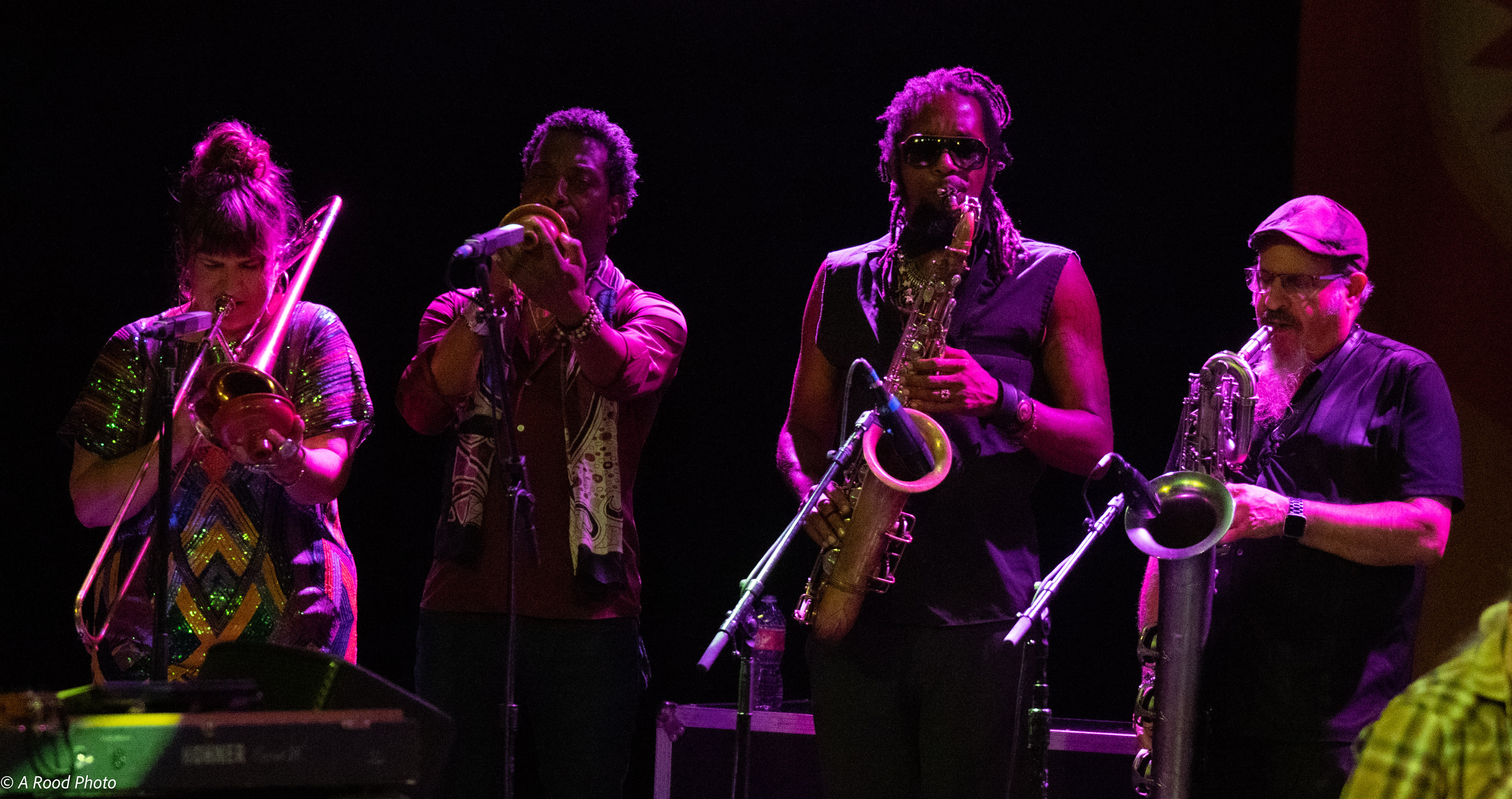 The audience was happily receptive to old and new, as it should be. TTB is a thrilling live band, but has also produced many excellent original studio recordings. The latest project, called "I Am The Moon", is actually four separate "episodes", each a collection of songs (roughly a short album's worth), with accompanying continuous video.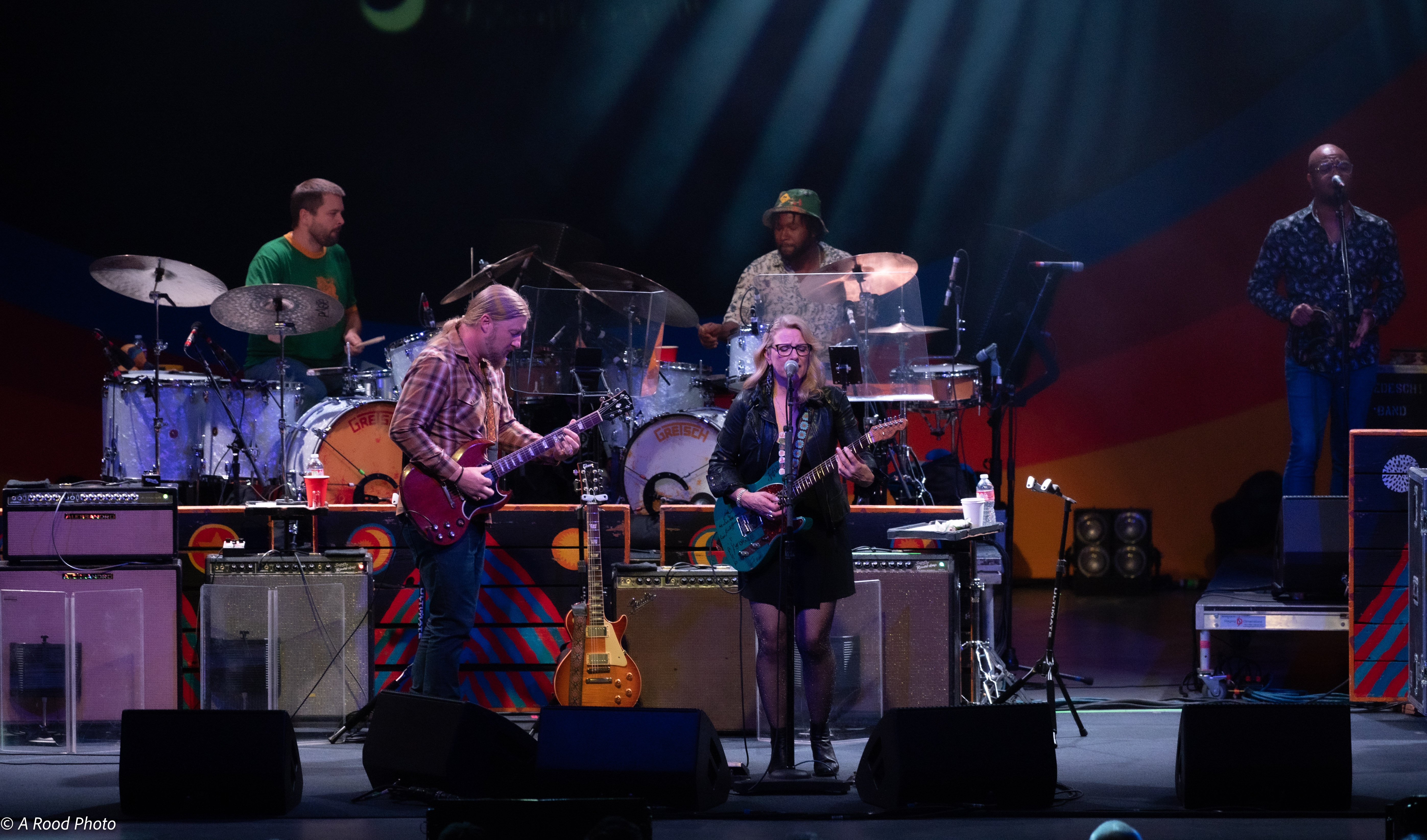 This is a clever and original approach to releasing new music, and it's worthy of your attention. The first three episodes have been released (on YouTube), one per month starting in May of this year, with the fourth due in late August. They are highly recommended. Songs from this project were close to half of last night's set list, and they worked quite well in the live context.
Finally, there is one negative point to report from this otherwise superb show: the lack of young faces in the crowd.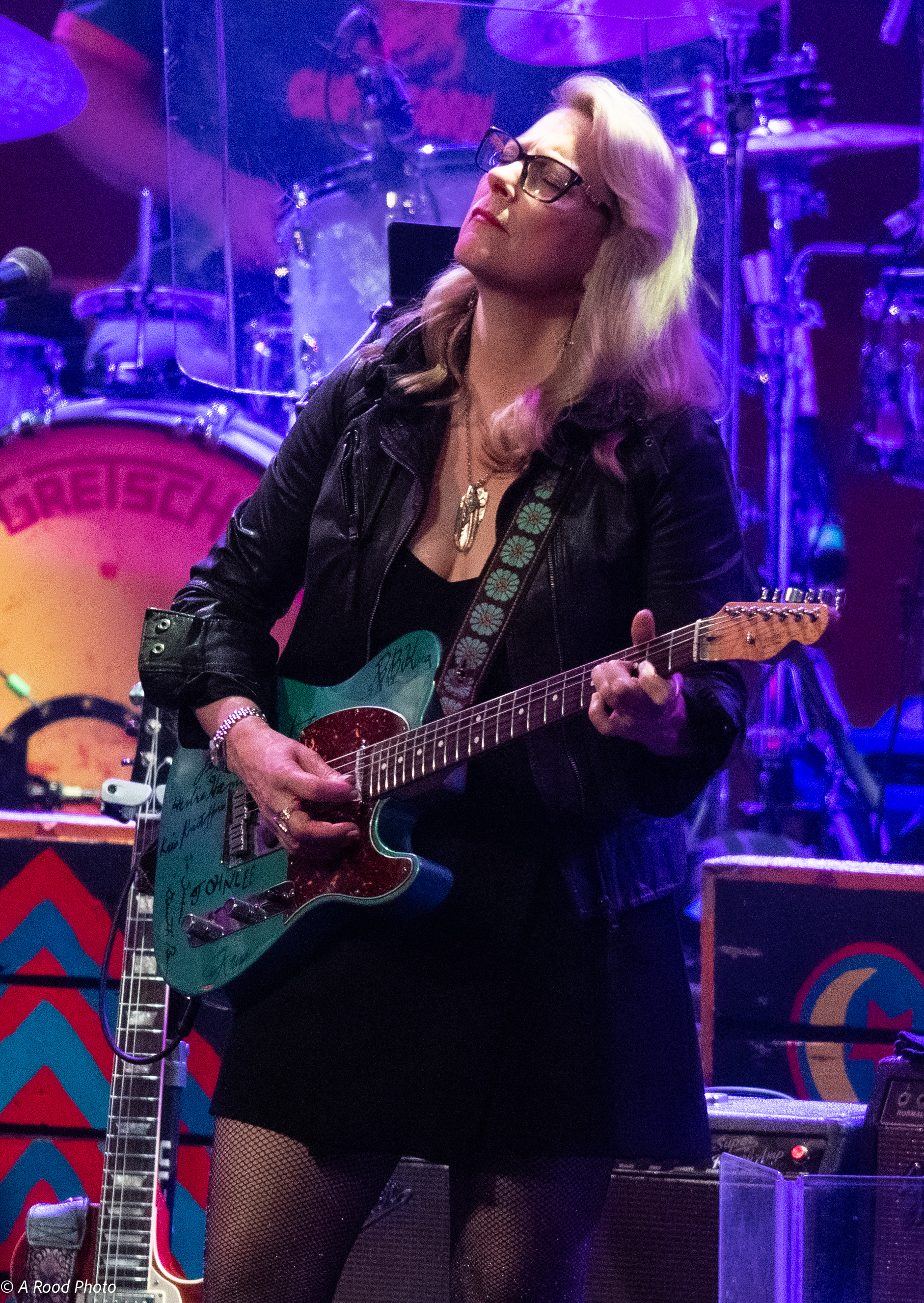 It's great to see a sea of tie-dye shirts and grey ponytails (my own cohort), but folks, maybe the next time this band is in your town, you can drag along a child, grandchild, or other unsuspecting young victim. Most will stay glued to their phones, of course. But there are no machines in this collective - the moving parts are all wood, steel, breath, and muscle - and somewhere out there are those few kids who will be transformed by this, and pick up a real instrument. They need to be found and nurtured. The world needs them.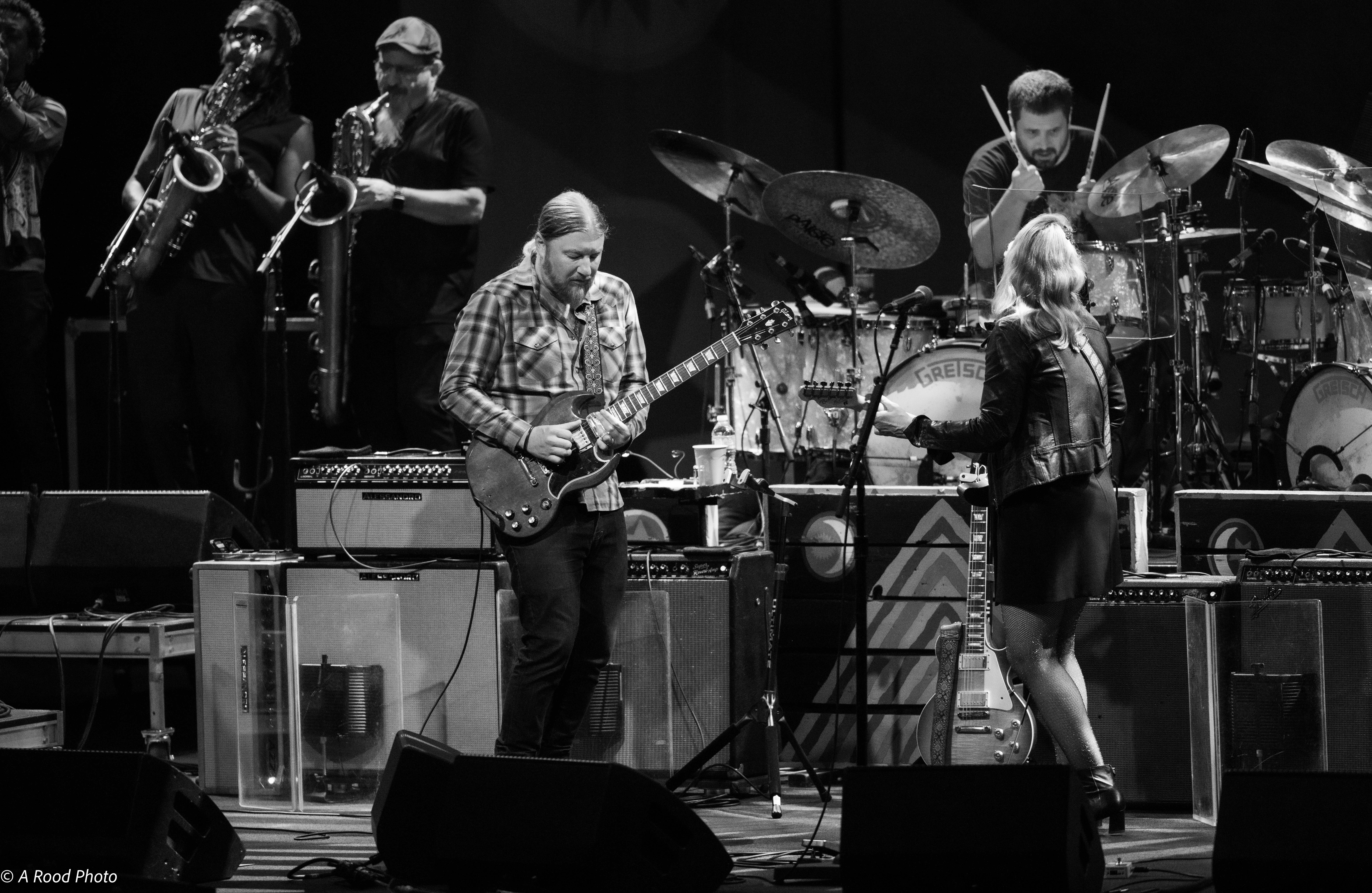 The rest of us can just look forward to our next opportunity to visit with the collective, and soak up a little joy.