The gestalt theory of "the whole is more than the sum of its parts," was in evidence in Sonoma County, California, on May 22, as the so-called Tree of Life Band delivered a dandy of a benefit show. The group was a one-time conglomerate in support of the Tree of Life Fund, which supports children and young adults living with profound developmental disabilities. The ensemble included the three core members of Midnight North (Elliott Peck, Grahame Lesh, and Connor O'Sullivan), Jackie Greene, Alex Nelson, David Simon-Baker, Jeremy Hoenig, and Brian Lesh. The band emanated profound power, precision, and intuitive nonverbal communication throughout, with almost everyone taking lead vocals during the course of the night, which featured mostly cover tunes, some more obscure than others.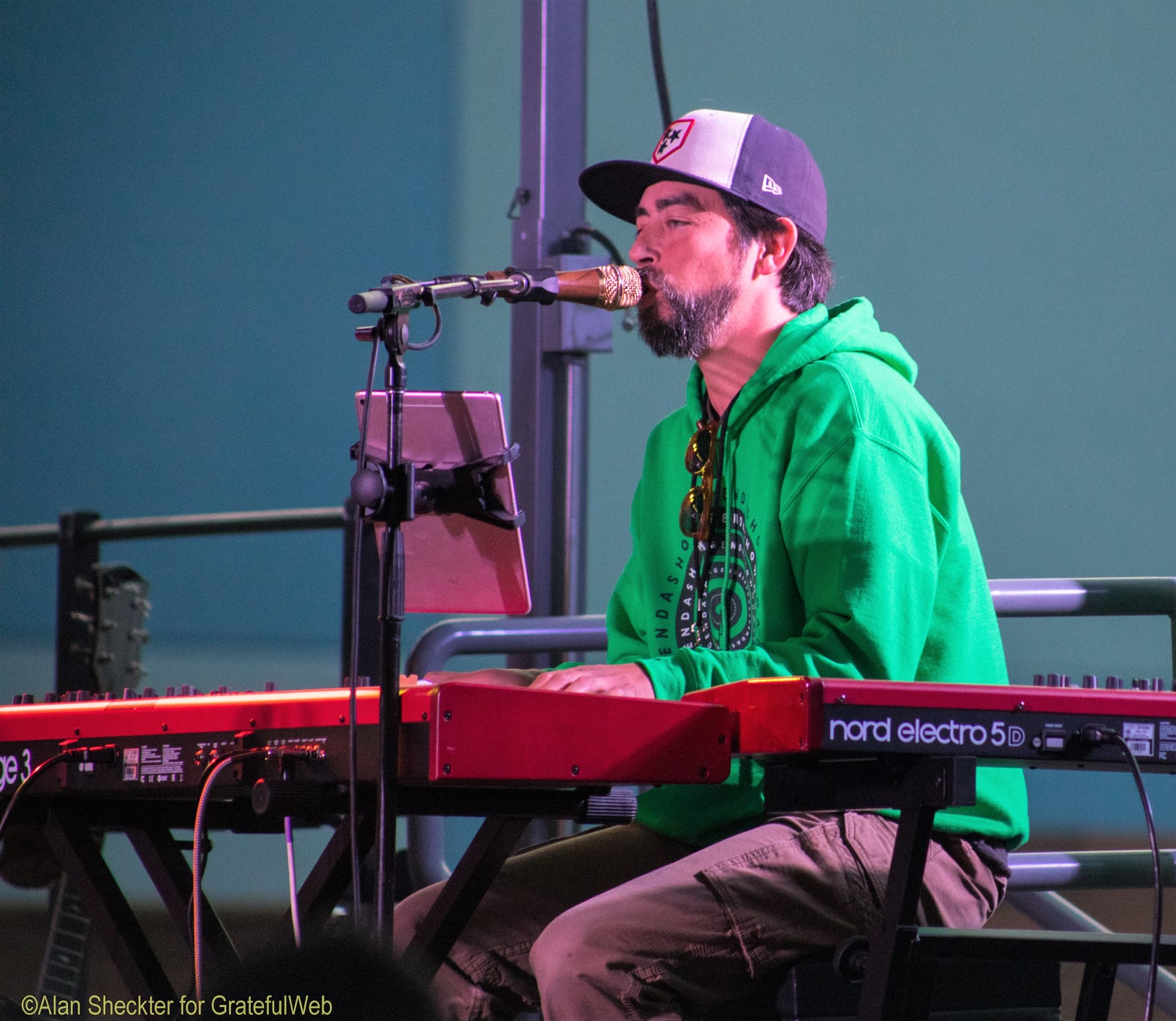 The 2½-hour outdoor tables-and-chairs event, with the more and more music fans rising to their feet and dancing to the merriment, took place on a cool night at the SOMO Village Event Center, in a different and more intimate setup than past shows there. The audience, who enjoyed a fine dinner and dessert from neighboring Sally Tomatoes, was a genteel bunch that included a nice swath of seasoned Bay Area Dead Heads, many hugging each other and sharing live-music joy for the first time since Covid changed the world.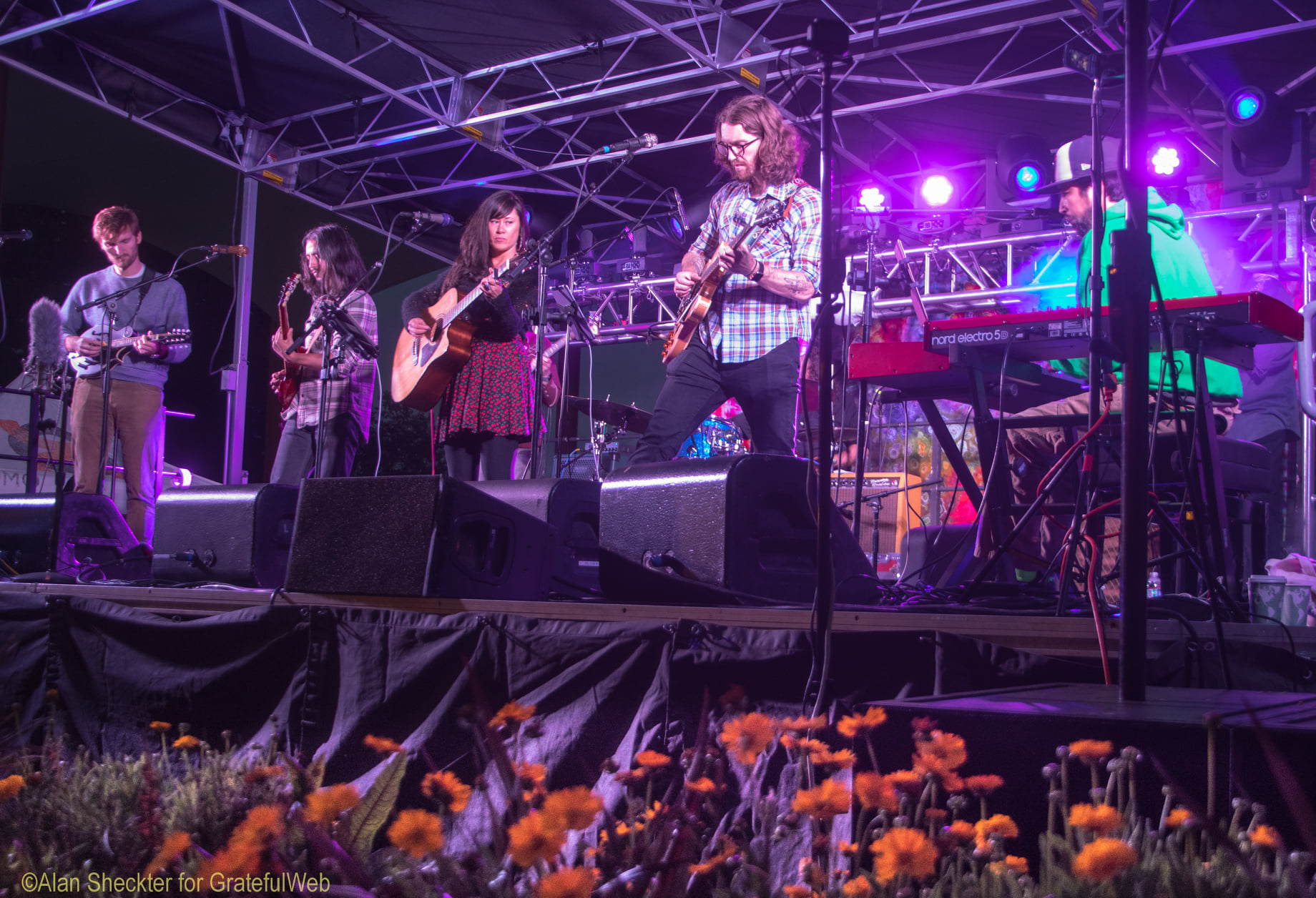 The boldest, most exuberant pieces of music included set-ender "That's What Love Will Make You Do," the Little Milton party song adapted and oft-performed by the Jerry Garcia Band, as well as an amazing 20-minute composite of late-'70s iconic pieces of music – the Rolling Stones' "Miss You" and the Grateful Dead's "Shakedown Street," that included a couple of minutes of jamming back and forth between melodies and the band visibly pleased at their command of the moment before moving completely into "Shakedown." The musical fellowship churned out three Stones songs throughout the night, including honky-tonk ballad "Sweet Virginia," vocalized by Brian Lesh, and midtempo rocker "Sway," with Peck leading on the vocals.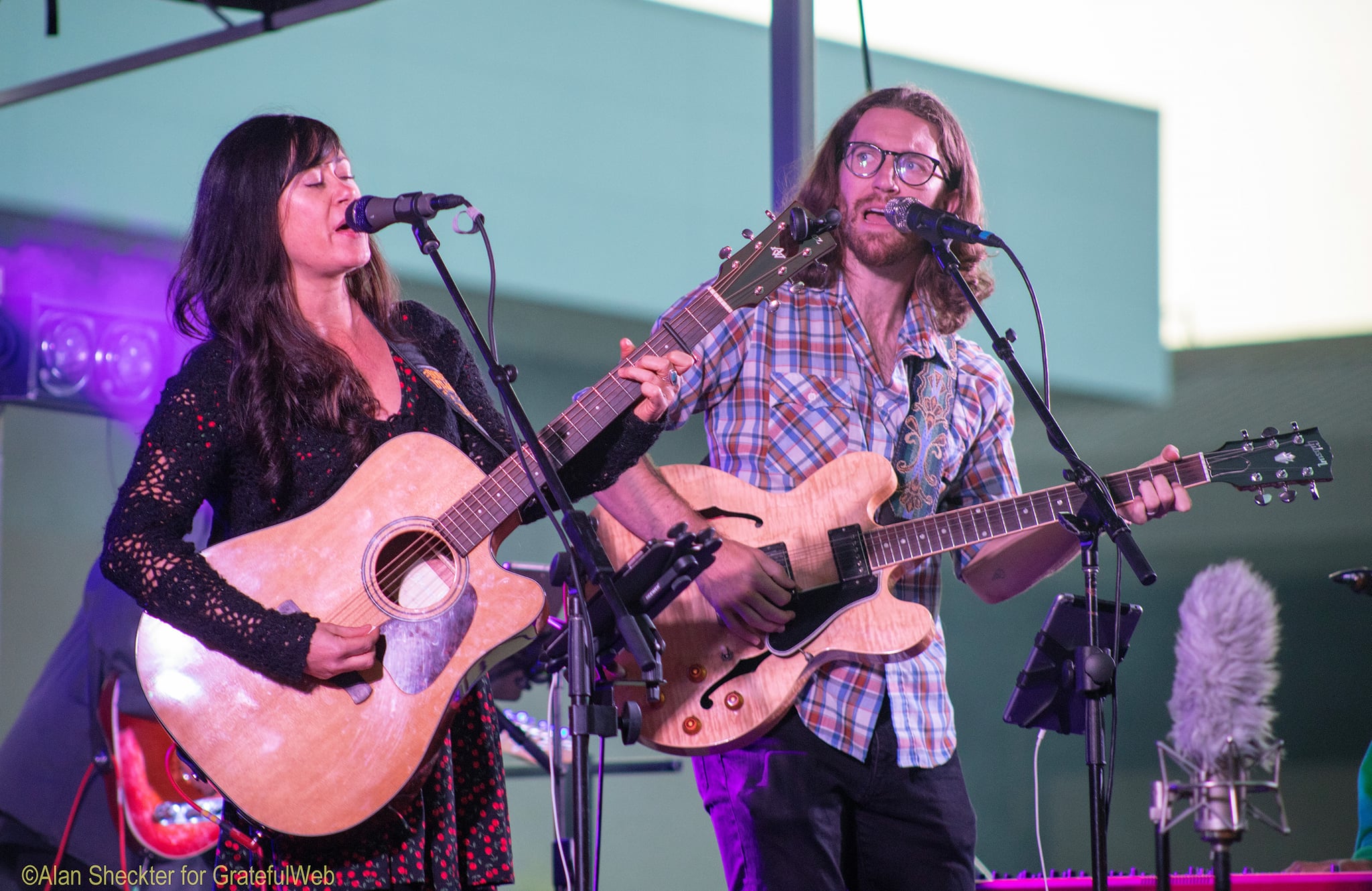 Some wonderful ballads were delivered as well along the way, such as Townes Van Zandt's "If I Needed You," sung by Grahame Lesh; Lucinda Williams' "Fruits of My Labor," crooned by Peck; and William Alan Ramsey's twangy "Goodbye to Old Missoula," delivered by Nelson.

Though it was only for a very few minutes, it's important to note that family patriarch Phil Lesh, he of Grateful Dead legend, who looked on at the proceedings all night, joined his sons and the rest onstage for a second and final encore, of "We Bid You Goodnight," with Peck, Greene, and all three Leshes on vocals. That old hymnal/spiritual, which research confirms goes back almost 150 years, was a superb and touching ending, considering in Grateful Dead circles that song was a rare musical chestnut. Some of us nerds are still trying to trace the last time in which Phil, Grahame, and Brian appeared onstage together.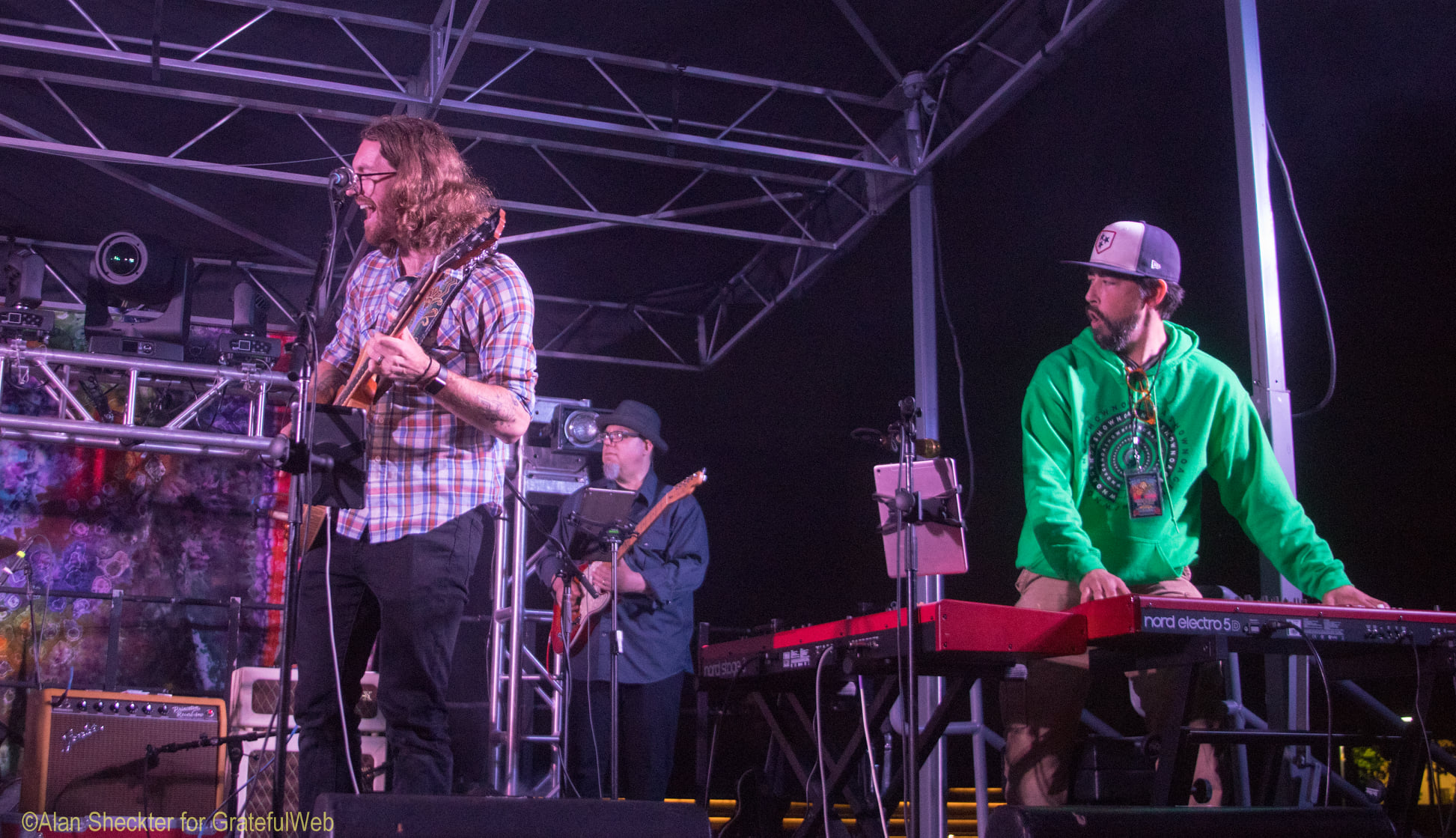 If one had to choose, it appeared as if Greene and Grahame Lesh led the band, but each player has so much presence, talent, and musical pedigree that everyone was integral to the success of the night. Greene for one, is such a versatile, intuitive, and powerful player, he definitely kicked the show up a notch, to coin an Emeril Lagasse phrase. Stationed at the keyboard all night – he is equally adept at guitars and keys, but there were plenty of guitar slingers on stage on this night. He delivered lead vocals on Tom Petty's "Won't Back Down," Jimmy Reed's "Big Boss Man," and "Rise Up Singing," the latter of which came from his days with the too-short-lived band, Trigger Hippy days. But more than that, Greene elevated the party vibe with is extended jams, for many of which he pounded the keys and rocked in place from a standing position.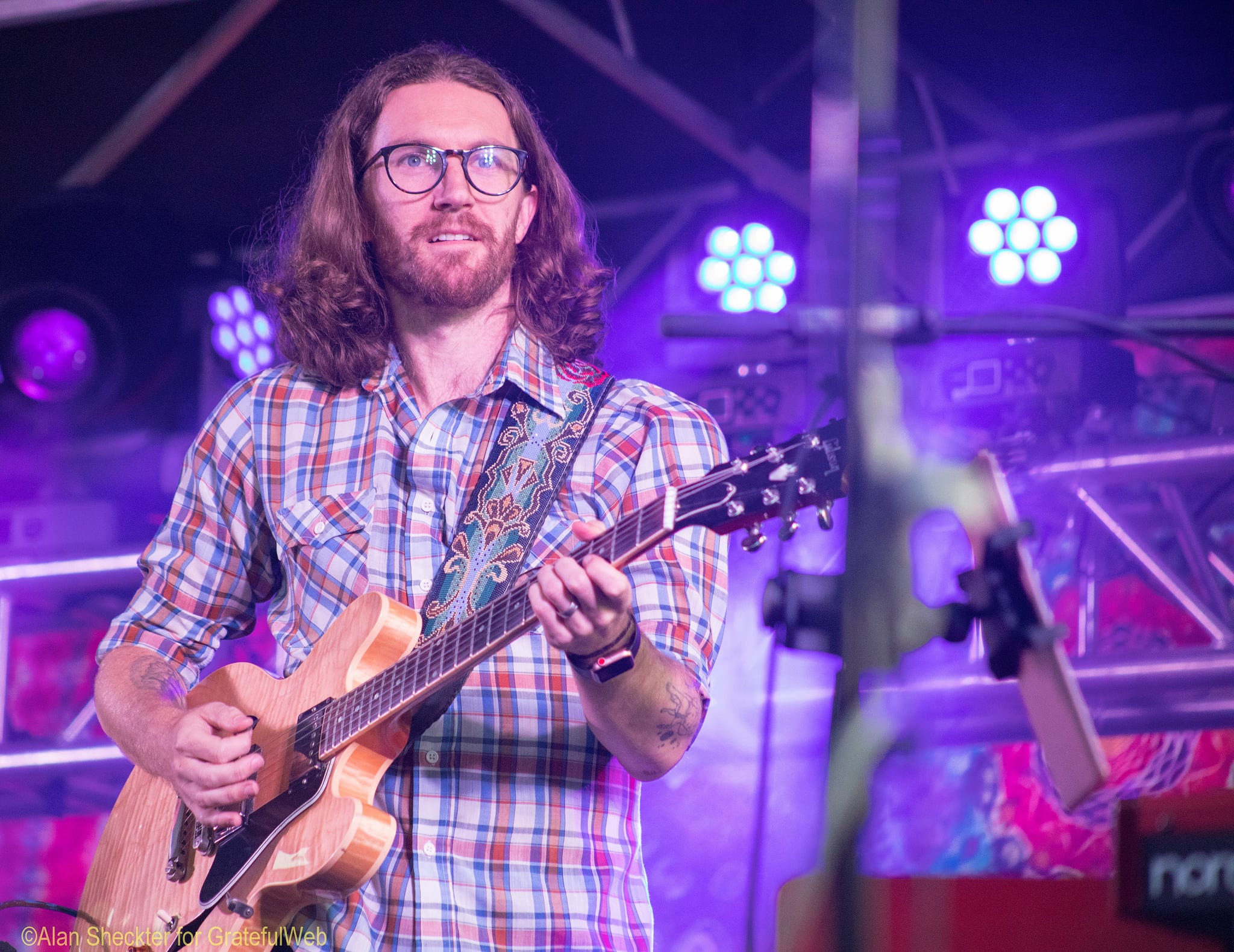 Grahame Lesh was grinning all night, adding a positive, happy vibe, jamming expertly throughout, singing lead on "That's What Love Will Make You Do," and taking the reins on a delightful performance of "Handle With Care," the Traveling Wilburys' hit on which he sang the George Harrison lead and Greene contributing the crowd-pleasing Roy Orbison vocal pieces.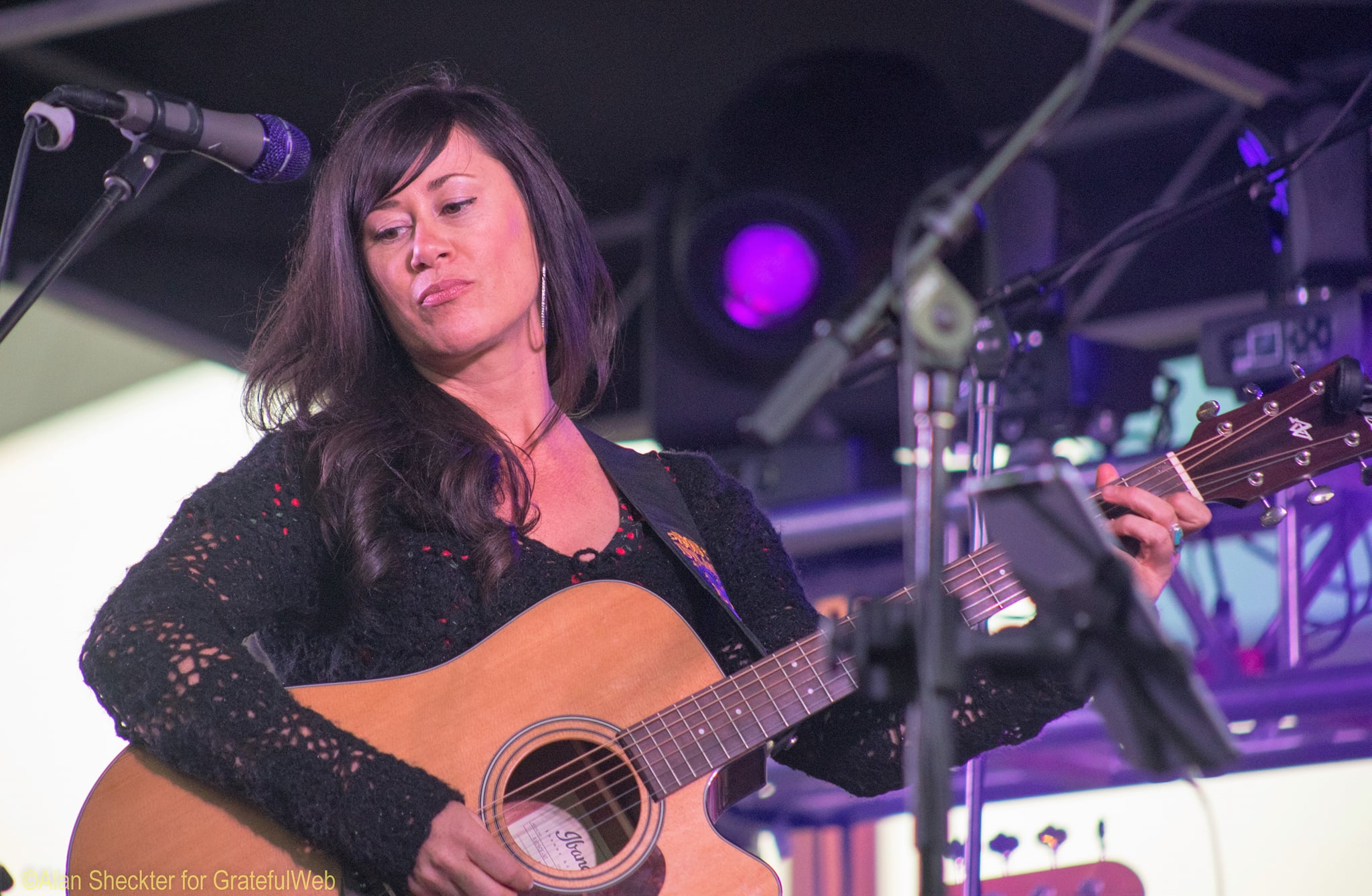 Peck, who is more and more becoming a respected and recognized honky-tonk/alt-country star away from Midnight North, was a wonderful presence on this night at center stage, adding an important part of the collective mix on acoustic guitar and pitch-perfect voice. In addition to other songs mentioned so far, she sang lead on the opening number, "Good for You I Guess," a midtempo rocker from her own album, as well as Gillian Welch's ballad, "Tennessee." She also sported, two days before Bob Dylan's 80th birthday, a Dylan guitar strap.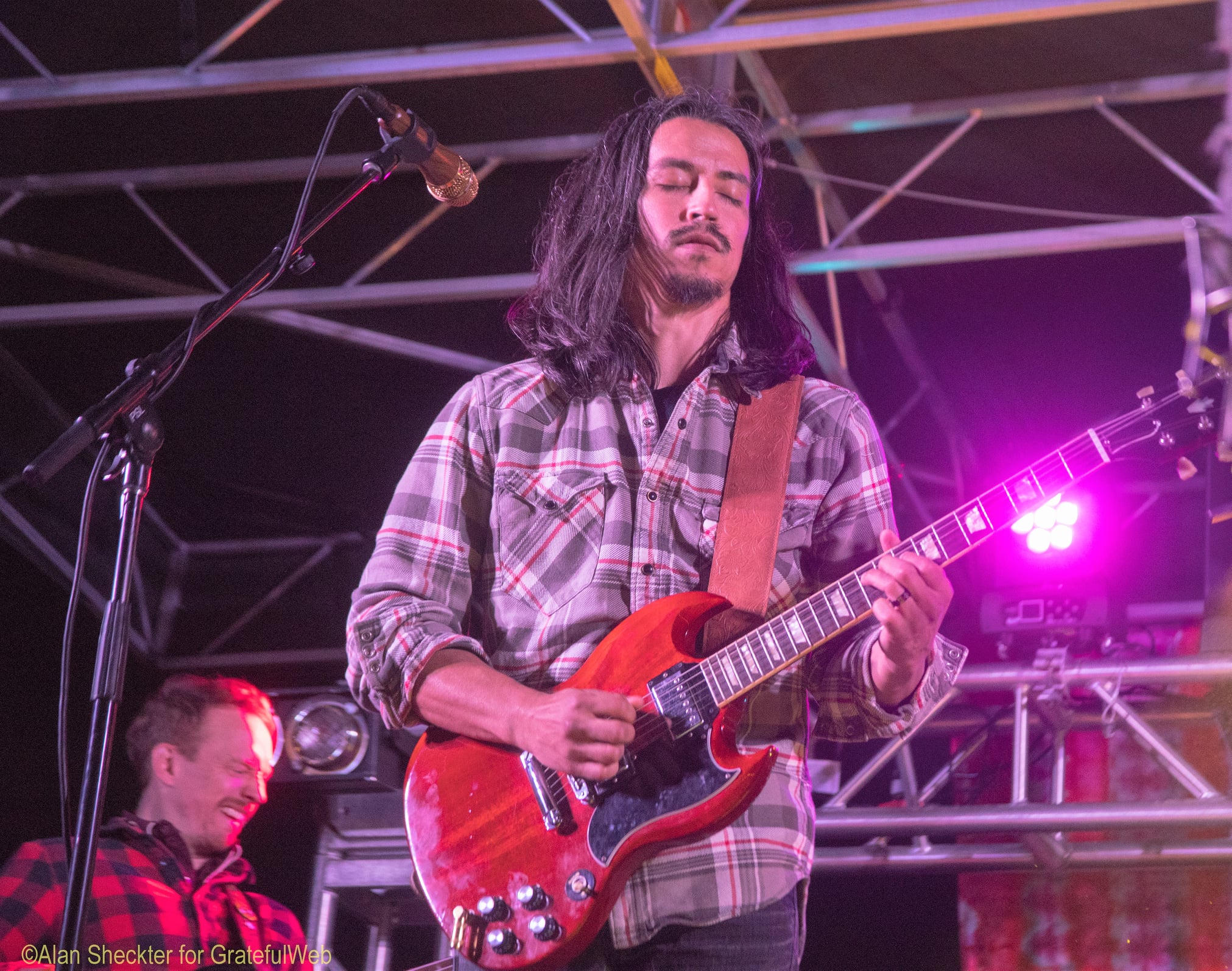 Nelson, who for several years led the Sacramento-based Walking Spanish band, of which he performed one of their songs, "Jacksin (is Long Gone)," turned a lot of previously uninitiated heads with his guitar and vocal talents, like on the first encore, Dylan's "Maggie's Farm," for instance. He not only melded with older brother Greene, but was definitely a protagonist in this band of heroes. He more than rose to the occasion during a time in which he is presently, rather than devoting himself to music activities, spending most of his time as a synthetic chemist in a chemical engineering research laboratory at Stanford University and working on such projects as an effort to transition large metropolitan areas around the world to 100% renewable energy systems by 2050.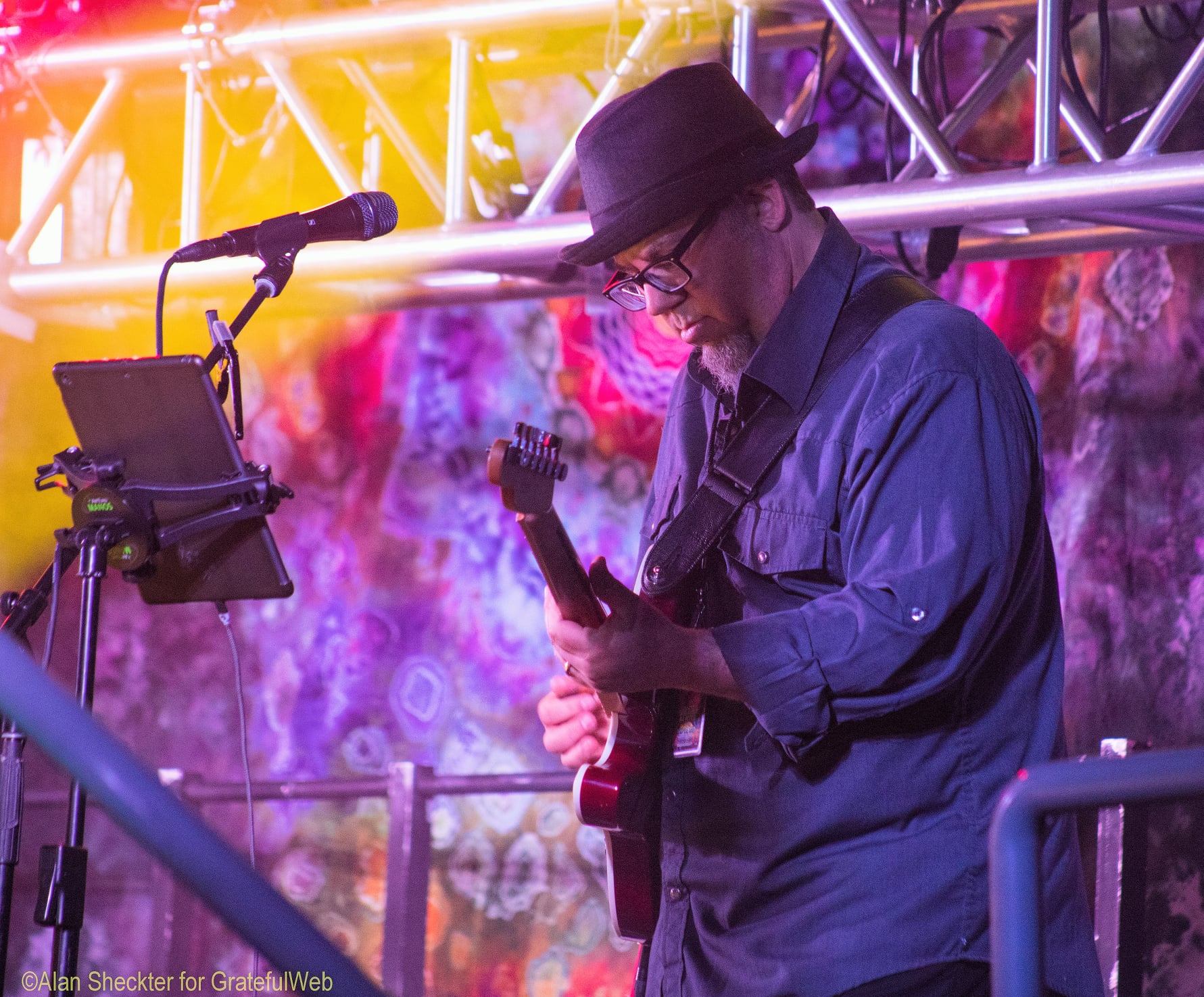 Simon-Baker, a mixer/engineer who has produced records for Midnight North, ALO, Peter Rowan, and others stayed on the back line during the gig, but his just-right, right-on-time lead-guitar shredding added excellent added layer to the musical collective. He also sang a reverent version of the Beach Boy's "Sail On Sailor."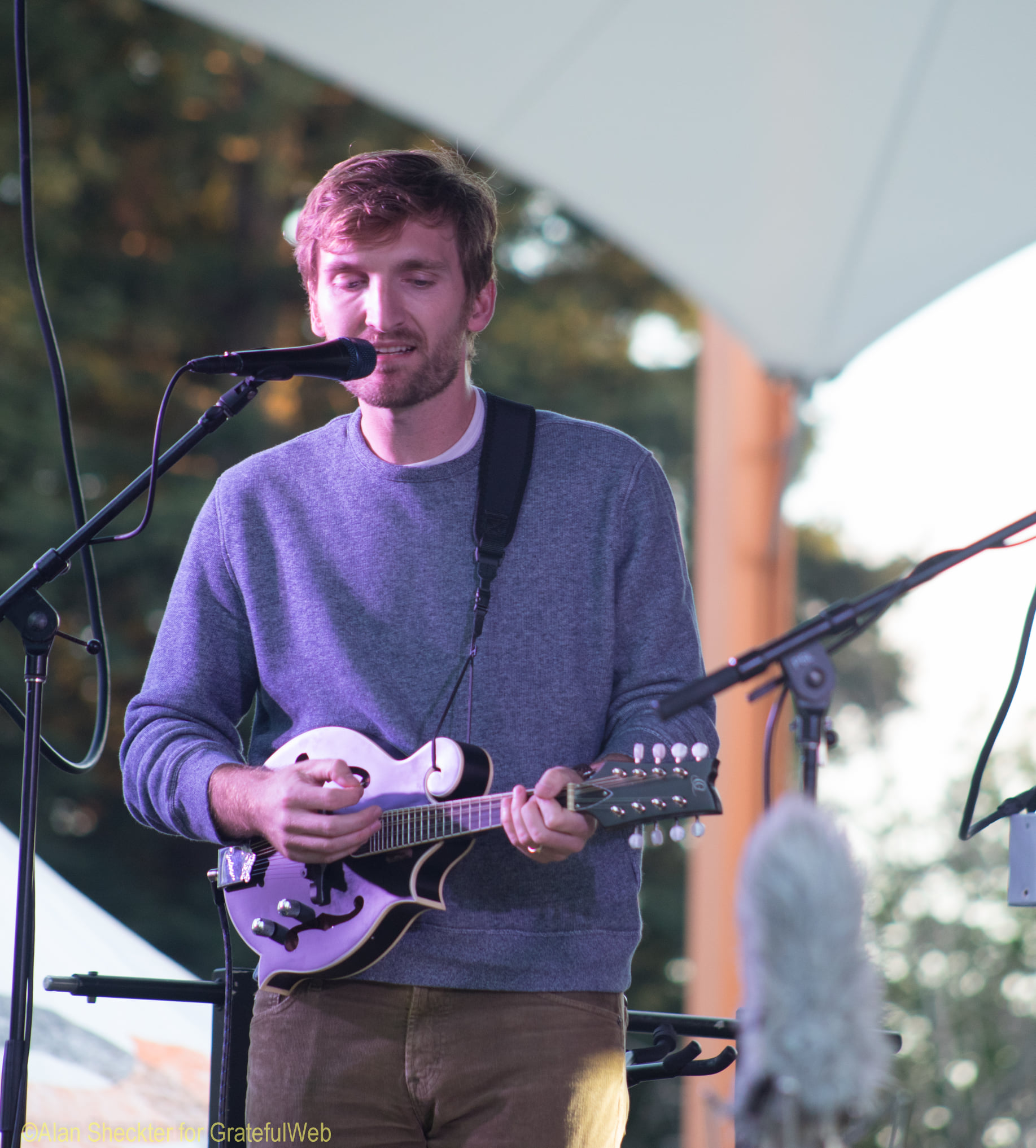 Brian Lesh who is an excellent player with a swell voice, is a bit of a below-the-radar enigma as far as his musicianship and social media, but he was on point and an integral part of the Tree of Life Band, contributing solid mandolin and guitar licks and delivering vocals on Dylan's "When I Paint My Masterpiece" and Tom Petty's "Crawling Back to You."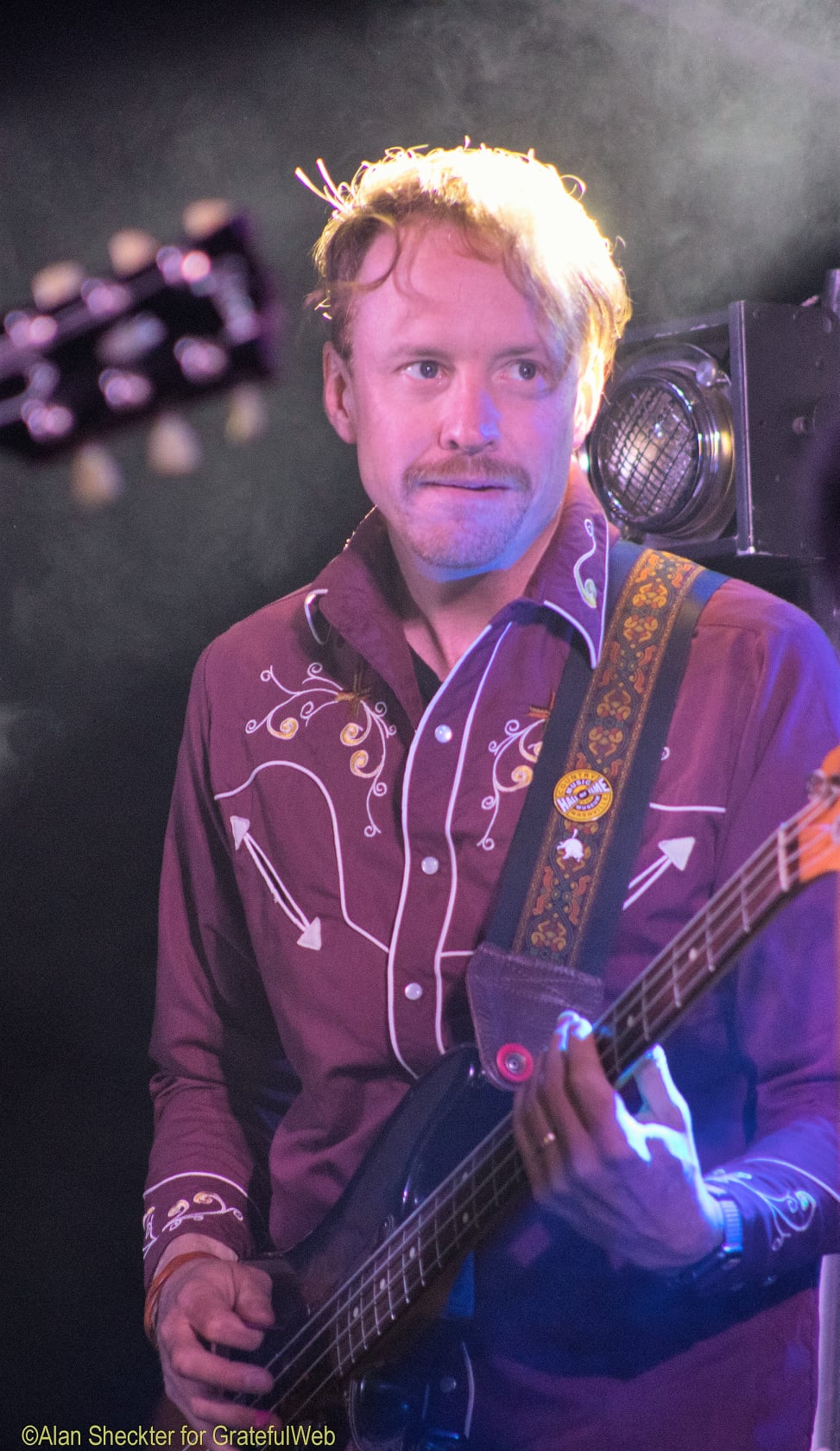 As per usual, the bottom-end guys, O'Sullivan on bass and Hoenig on the drum-kit, get mentioned last year, which should in no way undermine the importance of the foundation they laid for each and every song.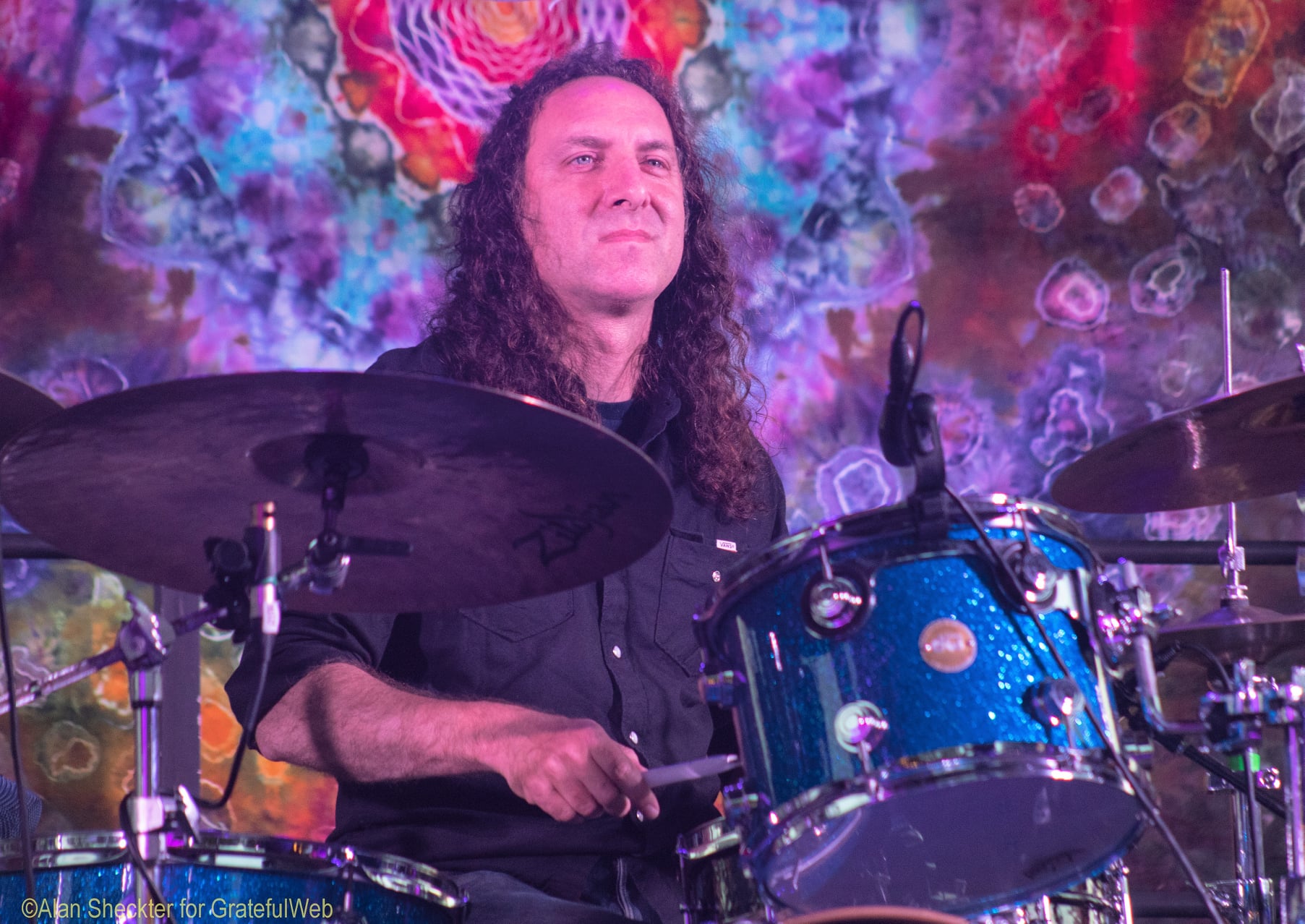 This benefit show also featured a silent auction of gifts, photos, and other goodies, which raised funds for the Tree of Life Fund at Ferncliff Manor in New York, a seven-year old nonprofit. Its mission is to "empower the individuals in our care to achieve their optimum level of independence, well-being, self-esteem through our individualized life-skill programs and nurturing care."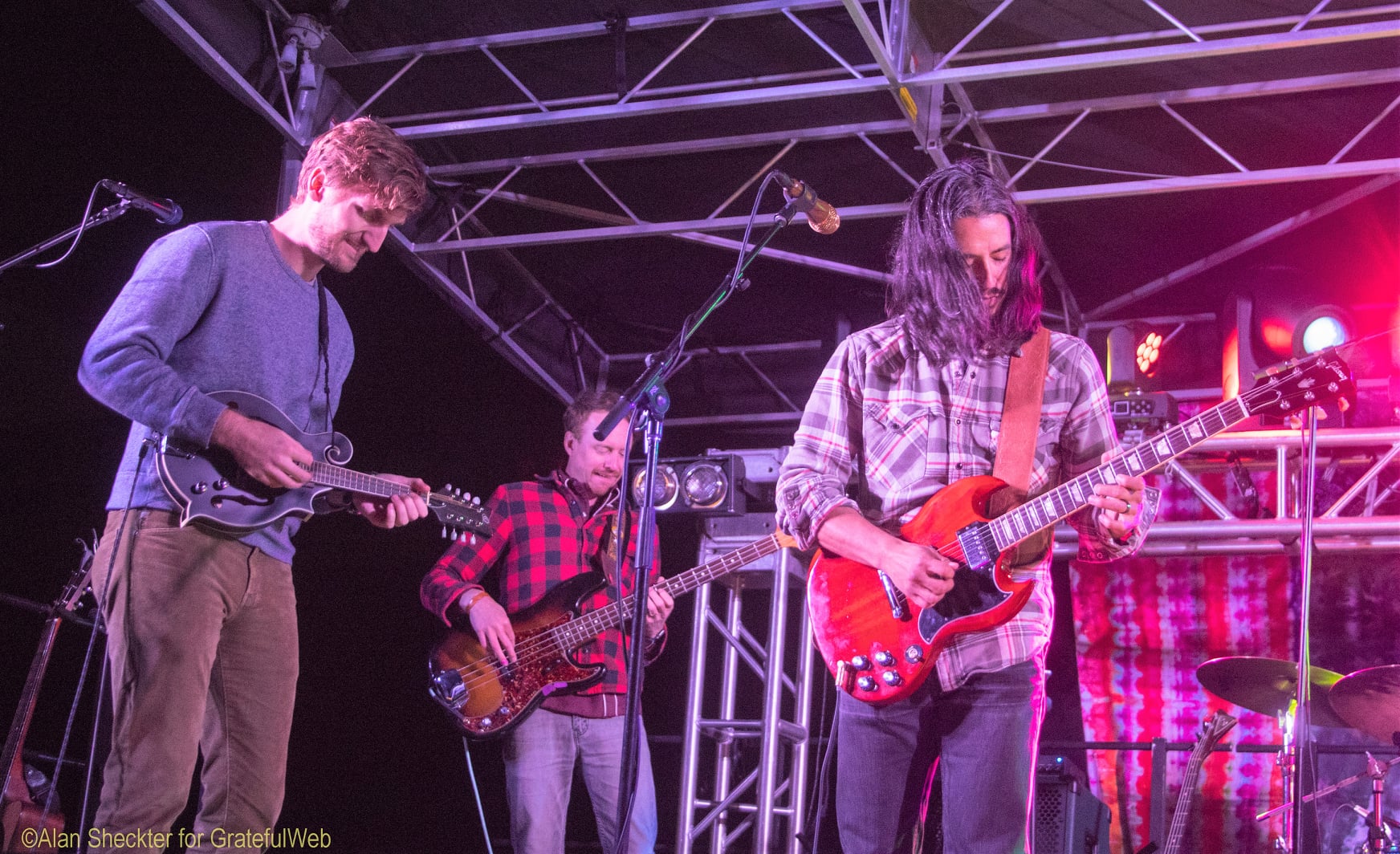 The California Tree of Life weekend also included on Friday an intimate benefit with Greene and Nelson at the Green Room Social Club in Placerville, and a show featuring Farmer Dave & Wizards Of The West, Alex Koford & The Wise Owls, Katie Skene, and others, at Joshua Tree National Park.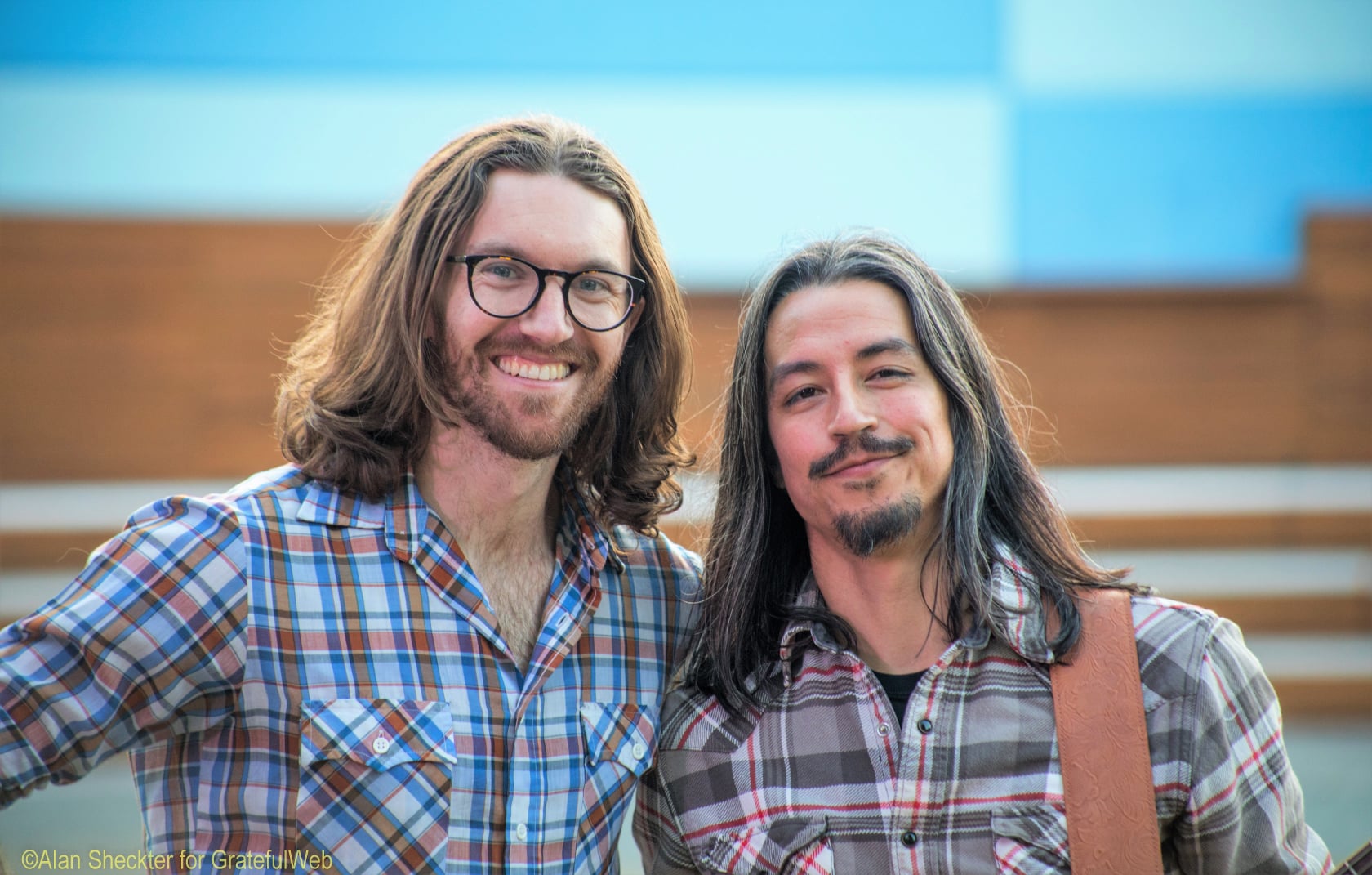 Setlist: Good for You I Guess, Won't Back Down, When I Paint My Masterpiece, If I Needed You, Sail on Sailor, Jacksin (is Long Gone), Tennessee, Rise Up Singing, Sweet Virginia, Handle with Care, Fruits of My Labor, Big Boss Man, Sway, Miss You -> Shakedown Street -> Miss You, Crawling Back to You, Goodbye to Old Missoula, That's What Love Will Make You Do. Encore 1: Maggie's Farm; Encore 2: We Bid You Goodnight