Veteran Vermont jam quartet Twiddle return with a long-awaited studio project, Every Last Leaf. Arriving August 12th on No Coincidence Records, the album is the fifth full-length studio release from the beloved New England band. A bold exploration of the cyclical nature of life, the work encapsulates the band's constant evolution through 18 years on the road. Twiddle — Mihali Savoulidis [vocals, guitar], Ryan Dempsey [keys, organ, synth], Brook Jordan [drums], and Zdenek Gubb [bass], welcome a musical rebirth, leaning heavily on enigmatically stoic songwriting in lieu of the affably saccharine. Longtime listeners can expect an elevated presentation of Twiddle's trademark sound, delicately orbiting the worlds of funk, jazz, rock, reggae, and bluegrass.
"Every Last Leaf is a metaphor for life," Mihali explains. "When a leaf falls to the ground, something will grow from it. Everything is part of this grand circle. In the music, we're exploring all of life's sides—from the sad and angry to the proud and happy."
Released today, new single "Beautiful," is a dulcet tune originally written at a cabin in the Vermont wilderness. Eloquently phrased clean guitar ebbs and flows in between Mihali's dynamic lyricism, a hand-crafted musical affirmation juxtaposing the beauty of nature, and the comfort provided by our loved ones. Accompanying the release is a  captivating animated video featuring harlequin depictions of the brilliance of the outdoors. Directed and animated by Tim Fox (Lil' Wayne, Justin Bieber) at Cultlovesyou, the video uses a flowing watercolor motif to convey the track's message.
WATCH - "Beautiful" | LISTEN - "Beautiful"
Reflecting on the songwriting process, guitarist/vocalist Mihali said, "I was in the cabin, and I took what was happening around me and incorporated it within the lyrics. I rattled off everything I thought was beautiful, including family and my wife. I thought, 'All of that is well and good, but nothing is as beautiful as you guys are'. As bad as things can be, there's always beauty in life; you just need to look for it."
Twiddle initially came to life back in 2004. Powered by the dynamic interplay between four musicians, the group has repeatedly sold out some of the most legendary venues in the world, including Red Rocks Amphitheatre and Capitol Theatre. Throughout 2021, Twiddle wrote and recorded Every Last Leaf. For the first time, they teamed up with producer Clint Bierman behind-the-board, recording in Sugar Shack, Mihali's home studio, and Clint's own spot.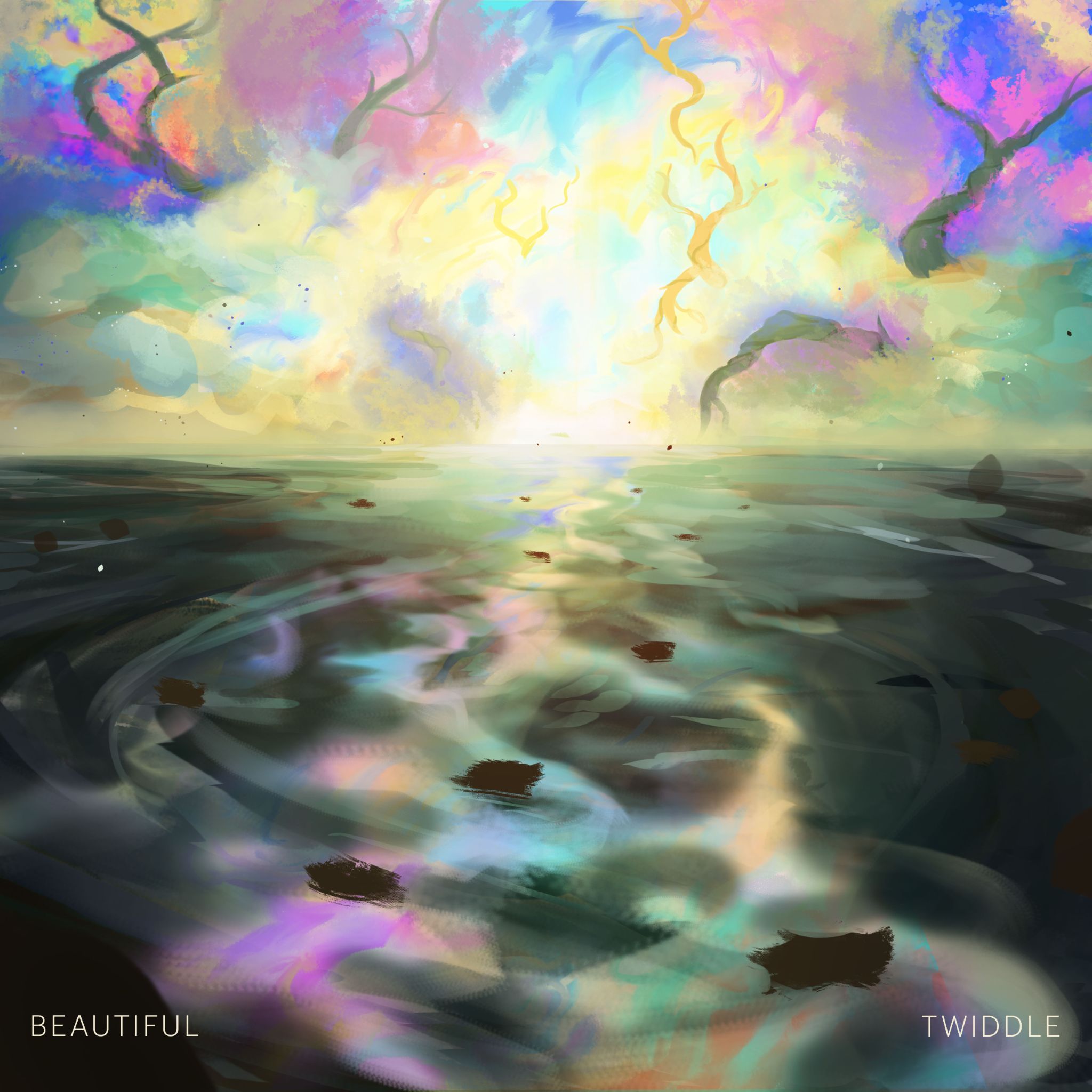 Limited edition vinyl packages and merchandise bundles are available now for pre-order - HERE
"Beautiful" follows the release of singles "The Devil" ft. John Popper (Blues Traveler), and "Distance Makes the Heart" featuring Anders Beck (Greensky Bluegrass). 
LISTEN - "The Devil" | WATCH - OFFICIAL MUSIC VIDEO
LISTEN - "Distance Makes The Heart" | WATCH - OFFICIAL MUSIC VIDEO
This month, Twiddle embarks on a massive summer tour, featuring multiple festival appearances nationwide. 
Twiddle Summer Tour 2022
MAY 28-29 - Memorial Meltdown - Lake George, NY*
JUN 3-4 - Candler Park Music Festival - Atlanta, GA*
JUN 9 - Gerald R. Ford Amphitheater - Vail, CO
JUN 10 - The Mishawaka - Bellvue, CO
JUN 24 - 25 - Northlands Music & Arts Festival - Swanzey, NH*
JUL 3 - High Sierra Music Festival - Quincy, CA*
AUG 5-6 - PHLOWFEST - East Troy, WI*
AUG 19-22 - Elements Music & Arts Festival - North East, PA*
SEP 2-4 - Big Fam Music & Arts Festival - Farwell, MI*
*Festival Appearance
For more information, and to purchase tickets, visit twiddlemusic.com
TWIDDLE
Every Last Leaf
(No Coincidence Records)
Tracklist: 
Every Last Leaf I
Beautiful
Distance Makes The Heart (feat. Anders Beck)
River Drift
The Mission
Meant To Be
Do It Now
Fighting For
The Devil (feat. John Popper)
Life Back Now
Collective Pulse
Inside
Slippin' In The Kitchen
Mushrooms Of The Sea
Every Last Leaf II