Veteran Vermont-based jam quartet Twiddle has debuted their latest single 'Distance Makes the Heart.' The ambling, folk-inspired track is the band's second release in as many months. Penned during the early months of the pandemic, the song features the masterful dobro stylings of Anders Beck (Greensky Bluegrass). Produced by Clint Bierman, the song was recorded by Roger Stauss and Samuel Johnson at Sugarworks Soundhouse in Waitsfield, Vermont.
"I wrote 'Distance Makes The Heart' during the beginning of the pandemic," said singer/lead guitarist Mihali Savoulidis. "The song is about finding yourself in an unfamiliar way of life, isolated from the ones you love. It reflects upon how much better things are when we're all together."
"I really enjoyed getting to join the guys on this track! The fact that this song is such an ear-worm made it a blast to jam on." - Anders Beck
Alongside the song is a thoughtful lyric video lionizing Twiddle's storied career. The lyric video includes a series of video clips highlighting the band's time on the road.
LISTEN - DISTANCE MAKES THE HEART
WATCH THE OFFICIAL LYRIC VIDEO HERE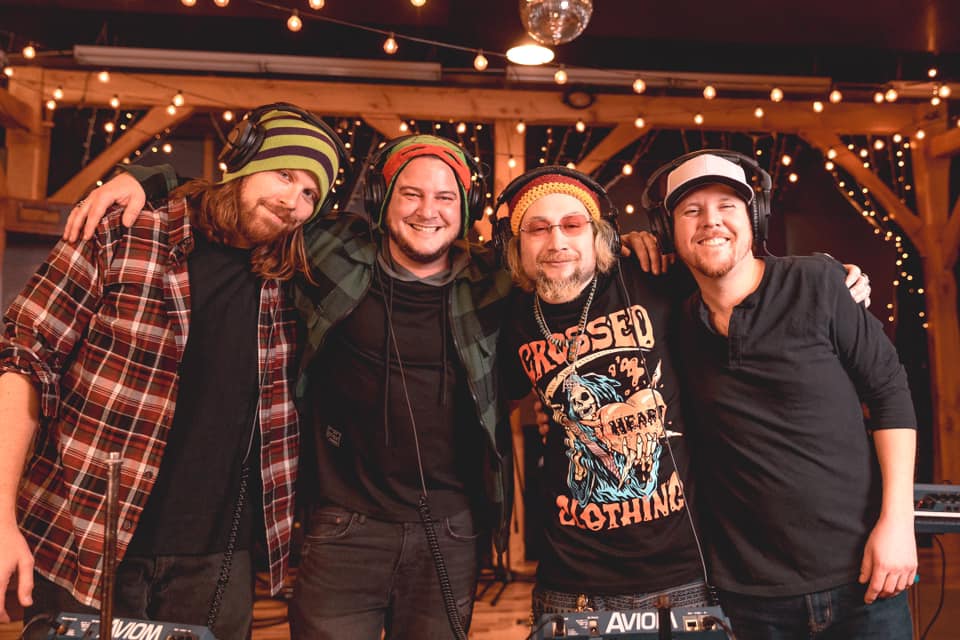 Last month, Twiddle celebrated their return to the studio with the release of their single 'The Devil' featuring John Popper (Blues Traveler). An animated music video directed by Tim Fox accompanied the release.
Twiddle embarks on a loaded spring tour on April 1, featuring more than two dozen shows and festival appearances throughout the country. Andy Frasco, Strange Machines, Dogs In A Pile, and Threesound will add support on select dates. Tickets and general information are available HERE.
Twiddle Spring Tour 2022
4/1/22 -  Hampton Beach, NH - Hampton Beach Casino +
4/2/22 -  New Haven, CT - College Street Music Hall @
4/5/22 -  State College, PA - State Theatre *
4/6/22  - Cleveland, OH - House Of Blues *
4/7/22 - Buffalo, NY - Town Ballroom *
4/8/22 -  Columbus, OH -  The Bluestone *
4/9/22 -  Detroit, MI - Majestic Theatre *
4/12/22 -  Louisville, KY - Gravely Brewing Co
4/13/22 -  McKees Rocks, PA - Roxian Theatre *
4/14/22 -  Baltimore, MD -  Baltimore Soundstage
4/15/22 - Philadelphia, PA - Brooklyn Bowl
4/16/22 - Philadelphia, PA - Brooklyn Bowl
4/17/22 -  Richmond, VA - The National *
4/19/22 -  Charleston, SC - Music Farm ^
4/20/22 -  Raleigh, NC - Lincoln Theatre ^
4/21/22 -  Athens, GA - Georgia Theatre
4/22/22 -  Pelham, TN -  The Caverns
4/23/22 -  Birmingham, AL - Saturn ^