Today, Vermont jam quartet Twiddle released Every Last Leaf, their fifth full-length studio album. Available wherever you stream music via No Coincidence Records, a limited-edition double LP printed on 180g mint galaxy vinyl is also available for pre-order exclusively at the official Twiddle webstore.
Propelled by constant evolution in its 18 years of touring, the band —Mihali Savoulidis [vocals, guitar], Ryan Dempsey [keys, organ, synth], Brook Jordan [drums], and Zdenek Gubb [bass], welcome a musical rebirth, leaning heavily on enigmatically stoic songwriting while delivering an elevated presentation of their trademark sound that delicately orbits the worlds of funk, jazz, rock, reggae, and bluegrass. Described by Goldmine Magazine as Twiddle's "most complete work to date," with "songs, widely recognized as masterful in their construction and moving in the messages they convey," the contemplative work leans heavily on reflection.
"Every Last Leaf is a metaphor for life," Mihali explains. "When a leaf falls to the ground, something will grow from it. Everything is part of this grand circle. In the music, we're exploring all of life's sides—from the sad and angry to the proud and happy."
Written throughout 2021, the project was recorded at Sugar Shack, Mihali's home studio, and produced by first time collaborator Clint Bierman. "It was a different process." Mihali noted of the experience. "We'd never worked with a producer before. We tried it out with Clint, vibed with him, and went with it. It was a blast."
Heralded by four distinct singles that have already amassed over 500,000 streams on Spotify alone, Every Last Leaf is an unabashed testament to Twiddle's versatility.  Musical contributions from notable guests John Popper (Blues Traveler) and Anders Beck (Greensky Bluegrass), tastefully bolster previously unheard tracks "The Devil'', and "Distance Makes the Heart." Fans applauded the debut of a studio cut "River Drift", while the never-before-heard "Beautiful," has quickly found its home in the live catalog. Additionally accompanying the release, is a never before seen animated lyric video for "Collective Pulse". Created by Kamil Dymek, the video is available now exclusively on Twiddle's official YouTube channel.
Following the release, Twiddle is staying busy with upcoming shows in North East, PA (Aug 19-21), Lowell, MA (Sep 1), Baldwinsville, NY (Sep 2), Fredericktown, OH (Sep 3), Farwell, MI (Sep 4), Live Oak, FL (Oct 27-30), and the return of their annual Friendsgiving at Port Chester's Capitol Theater November 25th and 26th. For complete details, and to purchase tickets, please visit www.twiddlemusic.com/tour.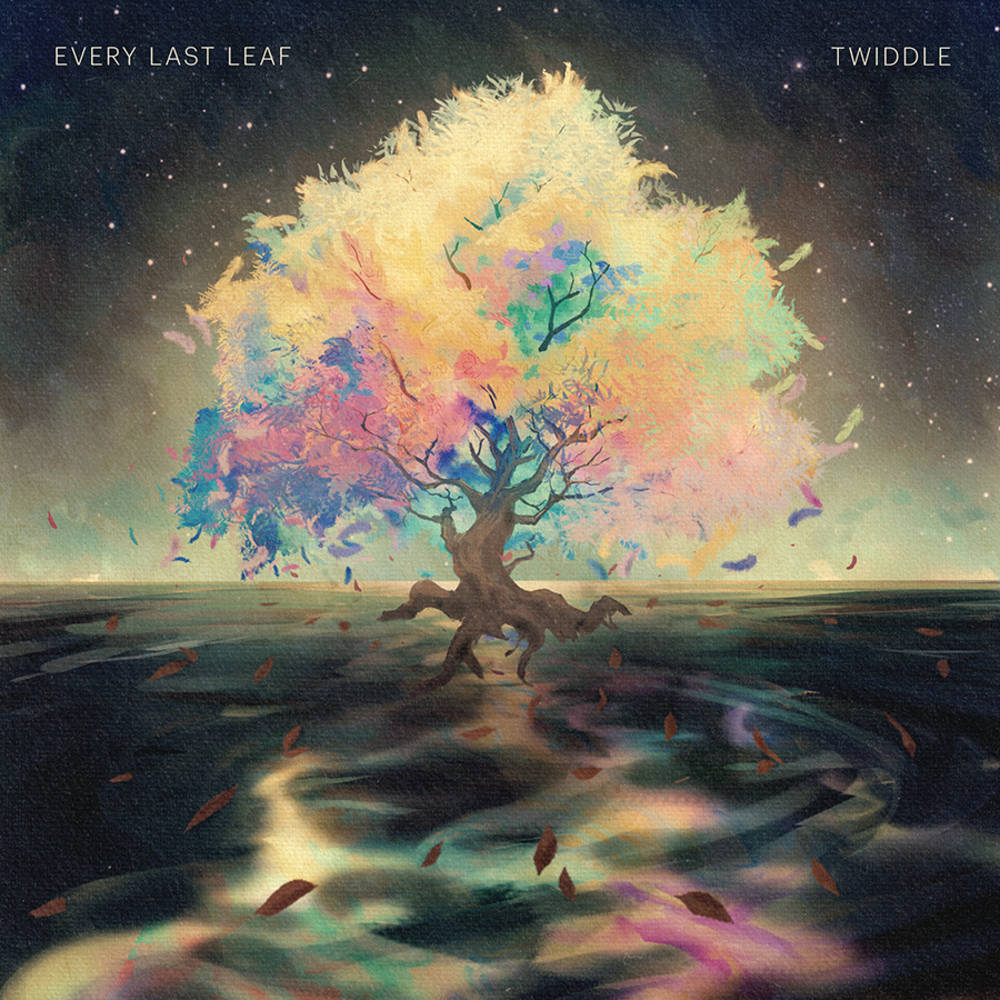 TWIDDLE
Every Last Leaf
(No Coincidence Records)
Tracklist:
Every Last Leaf I
Beautiful
Distance Makes The Heart (feat. Anders Beck)
River Drift
The Mission
Meant To Be
Do It Now
Fighting For
The Devil (feat. John Popper)
Life Back Now
Collective Pulse
Inside
Slippin' In The Kitchen
Mushrooms Of The Sea
Every Last Leaf II
Every Last Leaf was produced by Clint Bierman, engineered by Roger Stauss and Samuel Johnson, mixed by Eric Hoegemeyer, and mastered by Greg Calbi and Steve Fallone at Sterling Sound NJ.