On April 19, 2019, Vermont-based jam-rockers Twiddle made a stop during their Spring Tour at the Sherman Theater in Stroudsburg, PA while being supported by Gatos Blancos. Before Twiddle took the stage on Friday evening, they had an engagement in Milford, CT as the house band for the Dan Patrick Show in anticipation of the 4/20 holiday. Their on-air songs included their original "River Drift" as well as covers of the Game of Thrones theme, Led Zeppelin's "D'yer Mak'er" (which naturally led to a discussion between DP and the Danettes regarding the actual pronunciation: Jah – MAY – kah), "All Along the Watchtower", and their Meat Friday parody of the Stealers Wheel classic "Stuck in the Meatsweats With You".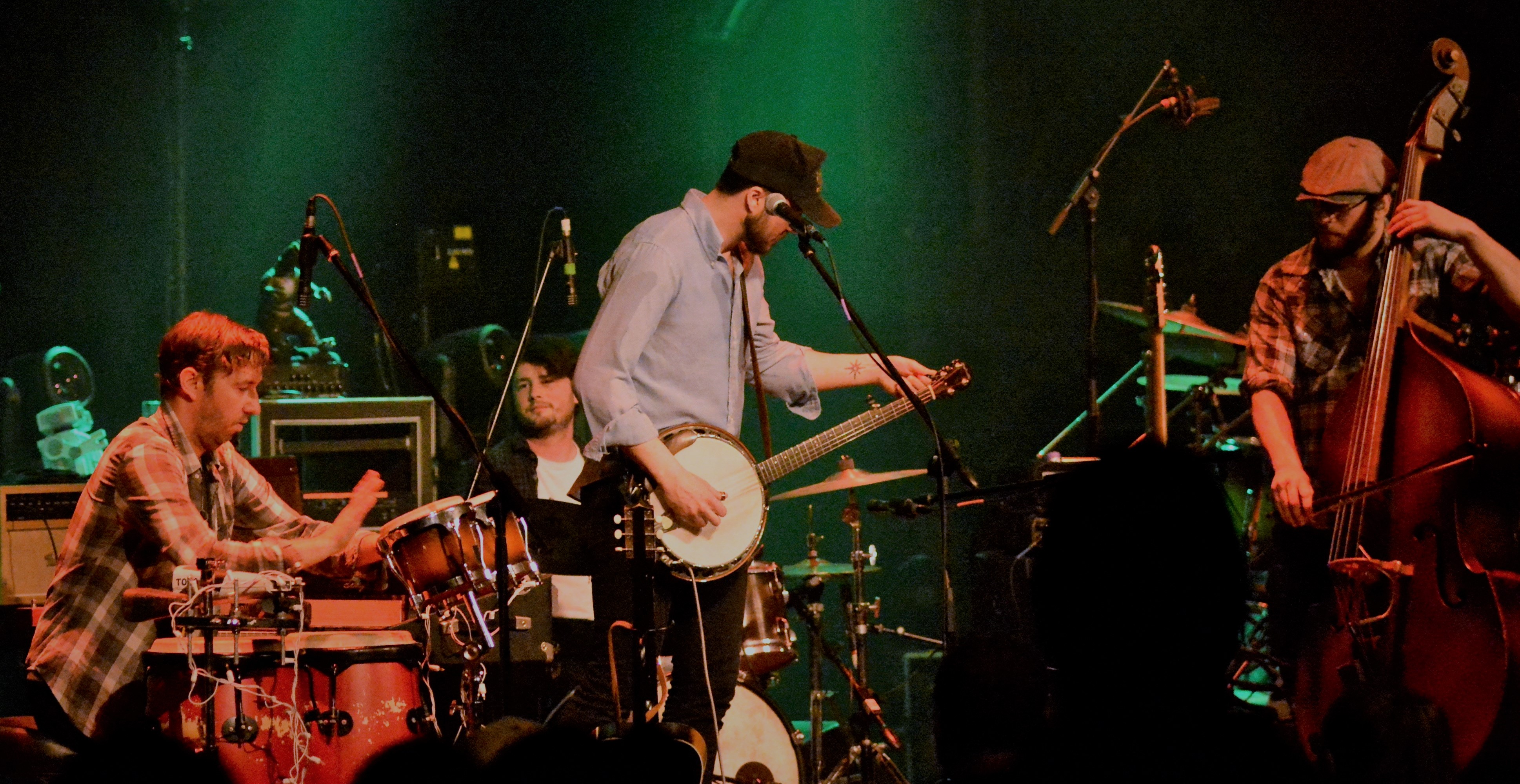 Opener Gatos Blancos, comprised of Pappy Biondo (Scranton/Wilkes-Barre based Cabinet) on electric banjo, John Kimock (Mike Gordon Band, KIMOCK) on drums, Dylan Skursky (Cabinet, Brad Parsons & Starbird) on Bass and Upright Bass, and Al Smith (Brad Parsons & Starbird) on percussion and keys, used their brand of Americana-Funk fusion to heat up the 90-year-old theater as the crowd came rolling in from the rain. Their set comprised of originals and covers, including a set opening "Shady Grove", with a distinctive groove laid on top the Appalachia traditional song made famous in the jam world by Jerry Garcia and David Grisman on their album of the same name, and concluded with a guest appearance from Twiddle's own Mihali Savoulidis for the set-closing take on the Toots and The Maytals "54-46 Was My Number" > Sublime's "Garden Grove" > "54-46 Reprise". The collaboration included some energetic interplay between Biondo and Mihali and some shared mic time on the vocals between the two.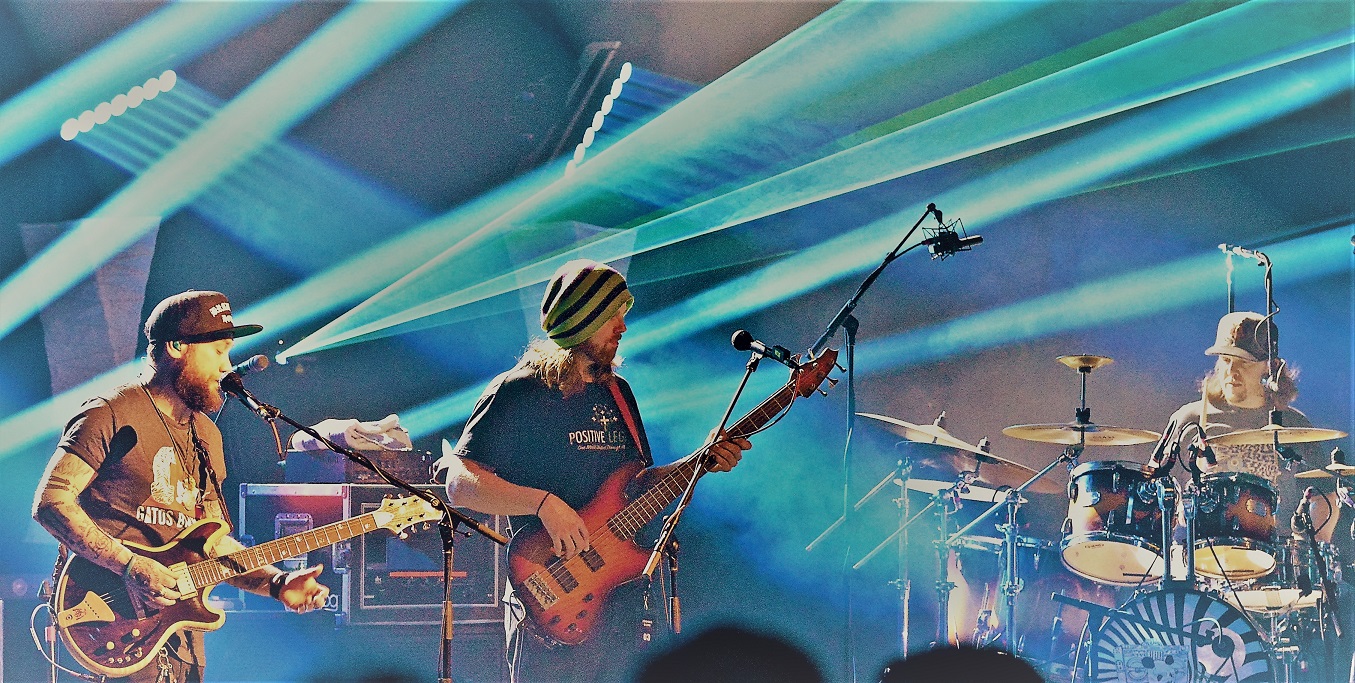 Twiddle, consisting of Mihali on guitar, Ryan Dempsey on Keys, Zdenek Gubb on Bass, and Brook Jordan on drums, then took the stage around 9:30 for their two sets to the mostly packed venue, opening with a jam-centric, 4-song first set. Twiddle opened with the accessible, reggae-tinged"Invisible Ink" before taking off with an extended "Subconscious Prelude" > "Polluted Beauty" > "Subconscious Prelude" and finishing with a monster "Gatsby the Great" to close out the first set. The second set took a decidedly Umphrey's McGee-esque turn with the technical "Peas and Carrots", followed by drummer Jordan taking lead vocals on "Machine" before returning to another technically driven jam "Doinkinbonk!!!". The second set concluded with a run of "Bronze Fingers", "Carter Candlestick" and the PLUMP Chapter 1 track "White Light" to close the set out. The boys returned to give the fans a Keller Williams/String Cheese Incident classic a turn with "Best Feeling" for the encore.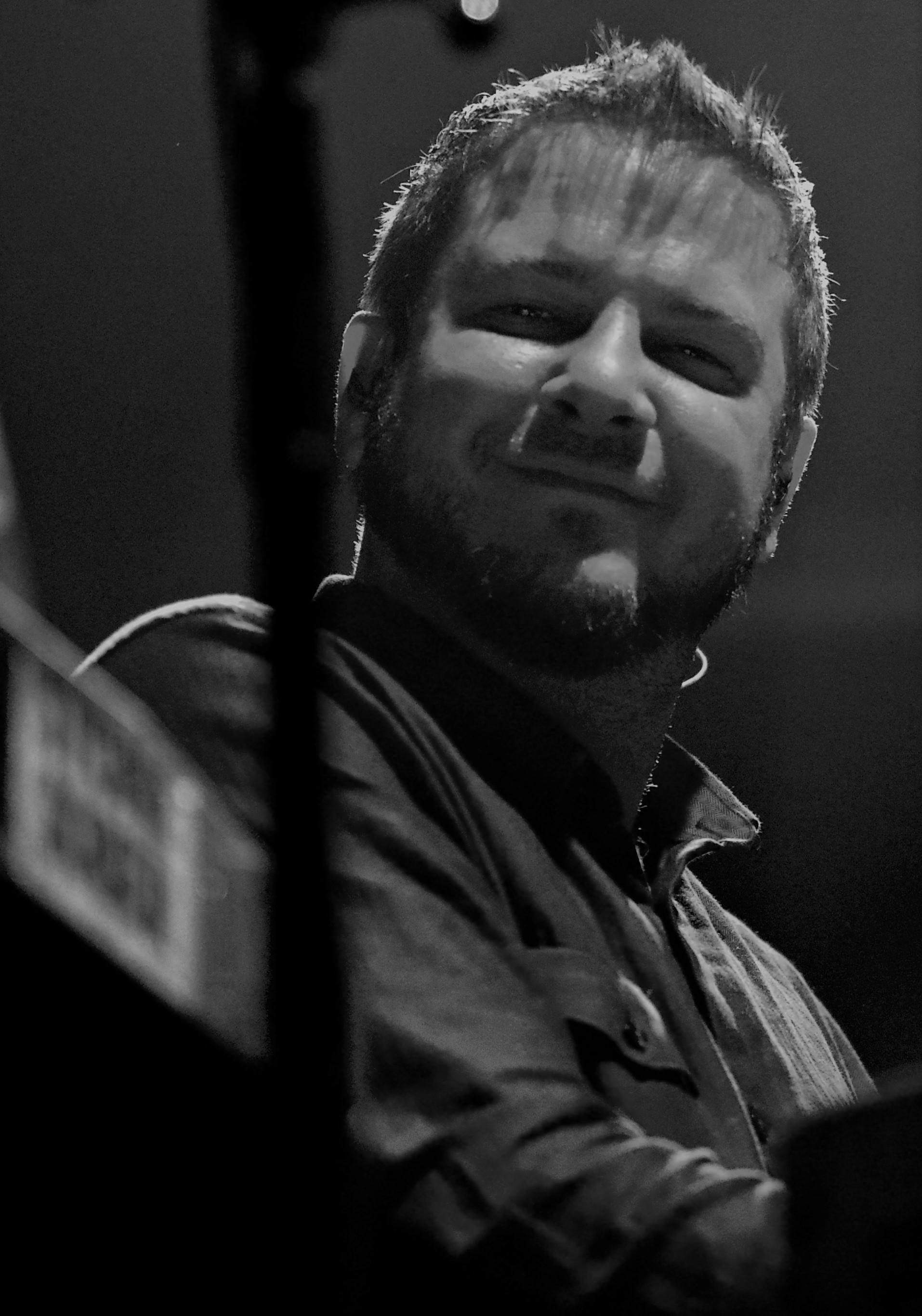 The boys wrapped up a hot show on a cold, wet night for the fans in Stroudsburg while preparing for their 3-set performance the following evening in Brooklyn, joined by prodigy guitarist Taz Neiderauer and pedal steel aficionado Robert Randolph. Catch Twiddle as they wind their way through the country in the next week with longtime friends Pigeons Playing Ping Pong on the road to their co-bill performance at Red Rocks on May 2 before their festival circuit begins. This summer they will be performing at a multitude of festivals, including StrangeCreek Campout, Mountain Jam Music Festival in Bethel, NY, Electric Forest, Camp Bisco, LOCKN' and The Werk Out Music Festival, as well as hosting their annual festival Tumble Down Festival in Burlington on 7/26 – 7/27.