The brother duo of guitarist Sean Ryan and keyboard ticklin brother Jody has revived what, to many, is a lost sound in bands today. The throw back to sixties rock has become their signature sound and the major reason Uncle Billy's Smokehouse has been gaining the attention and respect of music lovers far and wide.
Turning heads every time they take the stage, Uncle Billy's Smokehouse is quickly becoming one of the hottest live music acts in the Northeast. With an in-your-face stage presence, dark and nasty jams and beautiful melodies UBS combines an obvious passion to create unique and emotion evoking music, resulting in rock driven originals that take you back to the good ole days of rock n roll. Named in part as a tribute to their father (Uncle Billy), and a surprisingly inspirational hot-dog cart (Billi's Smokehouse) seen for sale on the side of the road while living in Colorado Springs, Colorado, the Ryan brothers Jody and Sean created Uncle Billy's Smokehouse in November of 2000. First formed as a classic rock cover band to feed the brothers need to play music. Uncle Billy's Smokehouse soon grew into a vehicle for Jody and Sean to explore original songs and sounds without any outside influences besides themselves. In 2002, longing for the concrete landscape and random hostility of their hometown, the brothers Ryan returned home to Worcester, Massachusetts. Back home, Uncle Billy's Smokehouse quickly entered the New England circuit with friends and former band mates Jon Golen (bass) and Bill Connor on drums. Infusing the varying musical tastes of each member, UBS began to churn out new songs that exposed a wide range of influences and genres, five of which were captured in the studio in the fall of 2002 for their debut EP. With live shows consisting of numerous originals and the occasional tasty cover, Uncle Billy's was quickly filling clubs throughout Central Massachusetts with some pretty rowdy crowds.
In December of 2003, UBS made a rhythm section change to old friends Matt LeBoeuf and Brad Simmons. And even more original songs began to find their ways into setlists. Life was good for UBS but there was something that was missing, a bassist from hell, and then he was sent from below. Long time Worcester musician Steven 'Janky Bones' Sullivan returned from an 8 year absence from California's Bay area. California was the perfect place for Janky to hone his skills playing a variety of styles of music. From the jam sessions with Stephen Perkins of Jane's Addiction and Banyan to the touring funk band .dias funK, to the king of punk/jazz Willie Waldman, to the L.A. based Pop Killers with guitar great Ronnie Rey Gunn. It was time to return home to the east coast where he quickly started to admire the direction Uncle Billy's Smokehouse was taking their music.
Today, Uncle Billys Smokehouse, armed with its hand selected line up, and a bevy of original tunes is resurrecting the soul of rock n roll past. With an all out musical attack of towering beats, heart thumping bass lines, gritty guitar licks, and pounding keys, the band pays tribute to when rock and roll was both exciting and revolutionary. With electrifying performances that leave their audiences exhausted and spell bound, Uncle Billys Smokehouse has been gaining interest from industry big wigs, to kidz in the lot, to the 1960's era flower children, to some of the best bands out there.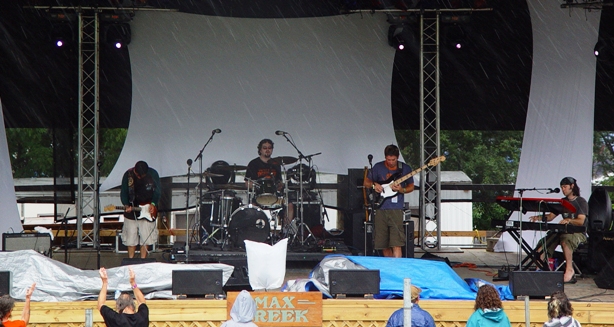 Hailing from Worcester Massachusetts this four piece rock out fit has seen their fair of the road in the past three years. Playing shows from Burlington Vermont to New York City the band seems to have found what rock n roll has desperately been in search of for so many years. Songs that have feel good lyrics, intricate composition, and music that fuses the blues based psychedelia of the 60s and 70s with modern day intensity.
In March of 2005 the release of their first full length album 'Tracks', has already sold over 1,500 copies without any outside help. The album has quickly gotten the band on the 'must see' list so many bands spend years attempting to reach. The album received a number of very positive reviews from a variety of different types of media, including a cover feature on the March 2005 issue of the nightlife entertainment publication The Pulse Magazine. "One song and you'll be converted by the power of their blues and funk inflected rock n roll" -Pulse Magazine March 2005.
A review by Mick Skidmore, a writer for Relix Magazine for over 20 years says "A hot quartet that is intent on taking the ballsy blues-rock and psychedelic rock of the early 70's and melding it with a savvy 21st century jam sensibility, and on the evidence of their recent Tracks album that was released earlier this year they are doing a pretty darn good job at it!" -Mick Skidmore September 2005.
A feature that had the band sharing the cover with the Trans-Siberian Orchestra in the Boston Massachusetts based music publication Metronome Magazine "They have resurrected the energetic pomp and circumstance of bands and days gone by that arose out of the ashes of the flower-child movement of the late 1960's" -Shaun McNamara December 2005 Metronome Magazine.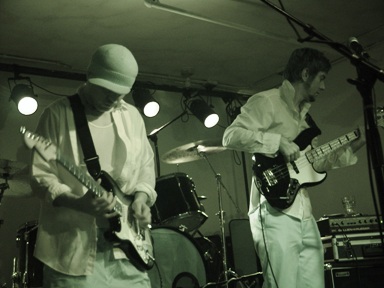 A review in Massachusetts' internet live music playground Wormtown.org "It's the vocal harmonies that do it for me. They really hark back to the AM radio days of the mid 60s. No one even bothers trying to harmonize like this nowadays, but I'm glad they did" -Phil McNamara September 2005 Wormtown.org.
Now playing the club circuit throughout New England Uncle Billy's Smokehouse is steadily carving out their niche in the scene, kicking out some good ole' down-home Rock n' Roll and bringing a party to every new club they set foot in. Today in 2007, fresh off a little time in the practice space and not so much pushing the pavement week in and week out, the band has begun to once again hone its sound in. With the band's newfound time, motivation and ambition new songs from both Jody like 'Candy' and 'Holland' add an even more funky and edgier sound to the band, along with Sean's new tunes like 'JJ's Circus' and 'Almost Done' showcase the band around his complete guitar prowess. So whether you like to dance, stomp your feet, raise a fist, or just toss back a few and get a little silly. See when we come by your place or come visit us sometime, cause right about now its a good time to be in the Smokehouse!