The 2007 Wakarusa Music and Camping Festival will partner with Zephyr Energy, a program of the non-profit Bonneville Environmental Foundation, and New Belgium Brewing Company to offer a Sustainability Symposium, the goal of which is to bring environmental issues into mainstream discussion.  This year's Festival will take place June 7 – 10 at Clinton Lake State Park outside Lawrence.
The key theme of this year's symposium is the conservation and production of energy.  Friday evening, June 8th, Jeff Goodell, author of Big Coal, will take center stage to address coal-fired energy.  Saturday morning will feature additional speakers including Wes Jackson of The Land Institute, followed by a panel discussion addressing the issues of energy and related environmental impacts including climate change.  Additional speakers include Nic Thiesen of the New Belgium Brewing Company, and Pete Ferrell, a fourth generation Kansas rancher whose land hosts wind turbines. 
According to Festival Director Brett Mosiman, the Symposium was a natural outgrowth of Wakarusa's efforts to limit impacts to Clinton Lake State Park.  From the inception of the Festival, organizers have tried to minimize Wakarusa's footprint.  The effort began with a strong recycling program run by Kansas State University students, and ramped up in 2006 when Wakarusa offset its carbon footprint with Zephyr Energy Green Tags and offered incentives for attendees to reuse their cups.  This year, organizers will use biodiesel for generators, require vendors to use compostable serviceware, step up incentives for reusing cups, and will streamline the water distribution system with the aim of limiting the use of bottled water.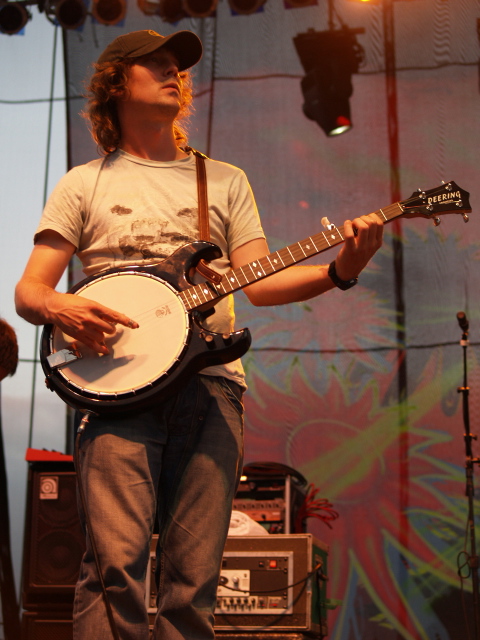 Keeping Wakarusa green is not without its challenges.  The Festival's current hurdle is finding a destination for compost from the event.  Car traffic to the event remains an issue.  Organizers encourage carpooling, the use of pubic transportation and event-specific shuttles.  Wakarusa also offers individuals the option of "greening" travel to and from the show.  Attendees can purchase Zephyr Energy Green Tags to offset the energy used to travel to the show.  According to Jami Sweeney, Assistant Director of the Festival, "the ultimate goal would be to have a 100 percent emissions-free festival.  Wakarusa has done its part by greening its energy consumption.  We hope that festival-goers will do their part by buying Green Tags to offset the environmental impacts of their travel."
The goal of organizers is to both walk and talk responsible energy usage.  According to Festival Director Mosiman, "Promoting renewable energy, such as wind and low-impact hydro power, helps us fulfill our mission of preserving the environment and raising awareness about environmental causes."  Wind and hydropower are affordable and inexhaustible energy sources that do not cause pollution, generate waste, or deplete natural resources.  Today, more than 90 percent of U.S. energy comes from fossil fuels and nuclear power.  Wind energy is a significant and relatively untapped power resource for the U.S., which has some of the highest wind energy potential in the world.  The American Council on Renewable Energy estimates that with "consistent public policy" and enough investment, 70 percent of America's energy consumption could be generated from renewable, carbon-free sources by 2025.
The Wakarusa Music and Camping Festival is one of the largest music festivals in the U.S., and has gained a reputation as a premiere, grassroots event in the nationwide outdoor music scene.  According to Jami Sweeney, Assistant Director of the Festival, the organizers see the Festival as an ideal setting to encourage thinking about living a sustainable life.  Mosiman and Sweeney partnered with Zephyr Energy to add the symposium to the Festival because they felt it was time to bring discussion out of academic circles into non-traditional events such as Wakarusa.  With an estimated 15,000 attendees per day from all 50 states and international attendees from across the globe, the 2007 Festival has a significant opportunity to promote discussion of energy production and usage.  "Having Jeff Goodell and Wes Jackson speak is an ideal way to get that message out," explains Mosiman.  "We realize it is unusual to stop the music and have speakers discuss coal-fired energy and global climate change, but we think it is time, and the Wakarusa crowd is ready to hear it."
What are Green Tags?
Designed as a marketing mechanism for power markets to recognize the environmental attributes of renewable power, Green Tags support renewable energy development, by providing a premium to renewable energy developers for the environmental attributes of the renewable sources of power.  Buying Zephyr Energy Green Tags encourages the growth of renewable power generation in Kansas and the surrounding region.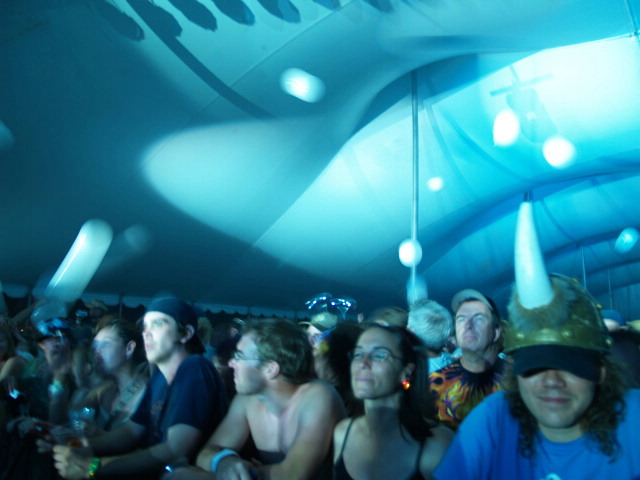 About the Wakarusa Music and Camping Festival
The Wakarusa Music and Camping Festival is a 4-day foot-stomping party in the heart of the Midwest.  Born in 2004, Wakarusa burst onto the scene with a diverse and eclectic lineup featuring over 70 artists.  The 2004 bill perked the interest of both devout and casual music fans alike.  Fans that made the trip to Wakarusa left with unforgettable stories of the music and the beautiful surroundings of Clinton Lake and the Lawrence area.  Since its birth, Wakarusa has established itself as a premiere, grassroots event in the nationwide outdoor music scene.  Wakarusa has attracted folks from all 50 U.S. states and many countries three years in a row.  The 2007 event will feature over 100 artists playing on 6 stages over 4 days.  Tickets and information are available at www.wakarusa.com.
A Few Words About New Belgium Brewing Company
New Belgium Brewing Company, makers of Fat Tire Amber Ale and a host of Belgian-inspired beers, began operations in a tiny Fort Collins basement in 1991. New Belgium produces six year-round beers; Fat Tire Amber Ale, Sunshine Wheat, Blue Paddle Pilsener, 1554 Black Ale, Abbey, and Trippel. A special release program allows for creative experimentation resulting in beers like La Folie, a sour brown ale aged up to three years in French Oak.  In addition to producing world-class beers, New Belgium takes pride in being a responsible corporate role model. Progressive programs like employee ownership, open book management and a trip to Belgium after five years employment are all part of the corporate culture. New Belgium is wind-powered and employee-owned.  More information is available on the web at www.newbelgium.com
About Zephyr Energy™
Zephyr Energy is a Green-e certified Green Tag Product offered by the non-profit Bonneville Environmental Foundation.  In their efforts to promote renewable power in the Midwest, the Bonneville Environmental Foundation and The Bowersock Mills and Power Co. collaborated to create a mix of green power drawing on hydroelectric Green Tags produced at the Bowersock Dam in Lawrence and wind power tags sourced from across the West.  The ultimate goal is to source Zephyr Energy entirely through renewable power sources located in environmentally acceptable areas in the central states region.  Buying Zephyr Energy will help make this possible.  More information is available on the web at www.zephyrenergy.org.