Ziggy Marley, Jason Mraz, Natasha Bedingfield, Big Head Todd and the Monsters, Jackie Greene and The Expendables are just a few of the musical acts confirmed to play the second annual WEST BEACH MUSIC & ARTS FESTIVAL in Santa Barbara, CA Friday, September 12, Saturday, September 13 and Sunday, September 14.  Presented by Twiin Productions in association with Jacalyn Kane Productions and sponsored by COX Media, KRUZ@97.5, and The Santa Barbara Independent, it is one of the only U.S. festivals that takes place right on the beach.
Located seaside just west of Stearn's Wharf, the all-ages festival kicks off Friday, September 12 at 3:00 pm, just in time for a family-friendly happy hour.  In addition to three days with two stages of non-stop rock, reggae and jam bands, the festival is adding arts and crafts vendors and activities oriented toward children, so that families can come and enjoy the concert together.
"Some of the biggest, most successful music festivals in the country play in places like the desert and the mountains," co-producer Jeremy Pemberton explained.  "Santa Barbara offers something unique:  a comfortable, ocean view seat right on the beach.  Where else can you relax, sink your toes into the sand, and listen to world-class 'live' music on the beach?  And this year, with the collaboration of Jacalyn Kane Productions, we have a lot of top name talent coming to town."
The complete list of confirmed acts to date for the WEST BEACH MUSIC & ARTS FESTIVAL is:  Ziggy Marley, Jason Mraz, Natasha Bedingfield, Big Head Todd and the Monsters, Jackie Greene, The Expendables, Kate Voegele, Braddigan (of Dispatch), Pete Francis (of Dispatch), Jim Bianco, Jesca Hoop, Iration, Shades of Day, Them Terribles!, Hoots & Hellmouth, Poor Man's Whiskey (performing "Darkside of the Moonshine"), BigBang, Musket, Josh Damigo, Cornerstone, The Upbeat, and Joe's Band. Look for more musical acts to be announced at a later date.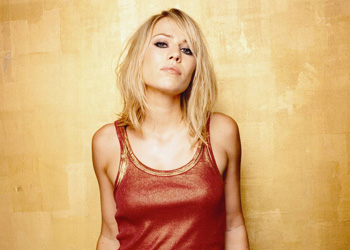 In other news, the festival is pairing up with the Friends of the World Food Program who will be providing PSA's and ticket buyers will have an optional donation opportunity.  Friends of WFP is a U.S-based non-profit organization dedicated to building support for the United Nations World Food Program (WFP) and other hunger relief efforts.  Drew Barrymore is one of their lead spokespersons. The World Food Program is the world's largest humanitarian agency, providing food to an average of 90 million poor people each year, including 58 million hungry children, in at least 80 of the world's poorest countries.  The organization recently received a $1 million donation from Not On Our Watch, a humanitarian organization co-founded by the all-star cast and filmmakers of Ocean's Thirteen including George Clooney, Brad Pitt, Matt Damon, Don Cheadle, producer Jerry Weintraub and David Pressman. 
Twiin Productions is expecting about 7,000 attendees per day this year as the concert continues to build its name locally and around the country.  In preparation, they are expanding their amount of Hawaiian-style cabanas right next to the stage with private food and drink service.   Those preferring a less expensive seat on the beach can bring blankets and beach towels.  Food and beverage options, including alcohol, will be available for purchase.  Three-day passes are now available for $105 and after July 6th, they go up to $115.  Single day tickets are also available for $30 to $55.  Children under 10 are admitted free with Adult Purchase.  Tickets available at www.westbeachfestival.com.