The most essential music is conceived by real human beings: ordinary, anonymous, often poor—people who stood up and joined together to fight injustice and institutional oppression. This is the story of Working-Class Heroes: A History of Struggle and Song, a collection of American working class, pre-World War II folk songs revived by Mat Callahan & Yvonne Moore. Inspired by the legendary American songbook Hard Hitting Songs for Hard-Hit People, Callahan and Moore compiled this set of songs with renewed focus on the individuals who wrote them, and the causes they held dear. The duo present 20 songs here, written both by folk canon heavyweights (Woody Guthrie) and lesser-known but equally gifted songwriters (Sarah Ogan Gunning, Ella May Wiggins).
Recorded in a mostly stripped-down style, the pair perform this music as it was intended to be—the way you would hear it on a picket line or at a hootenanny. Beautiful and emotionally arresting, the album is a collection of stories as much as songs—stories of the women and men who (sometimes literally) gave their lives to emancipate the working class. Working-Class Heroes, coming June 7, 2019 via Free Dirt Records and PM Press, is an immersive experience, brimming with hard-truth insights still resonant today.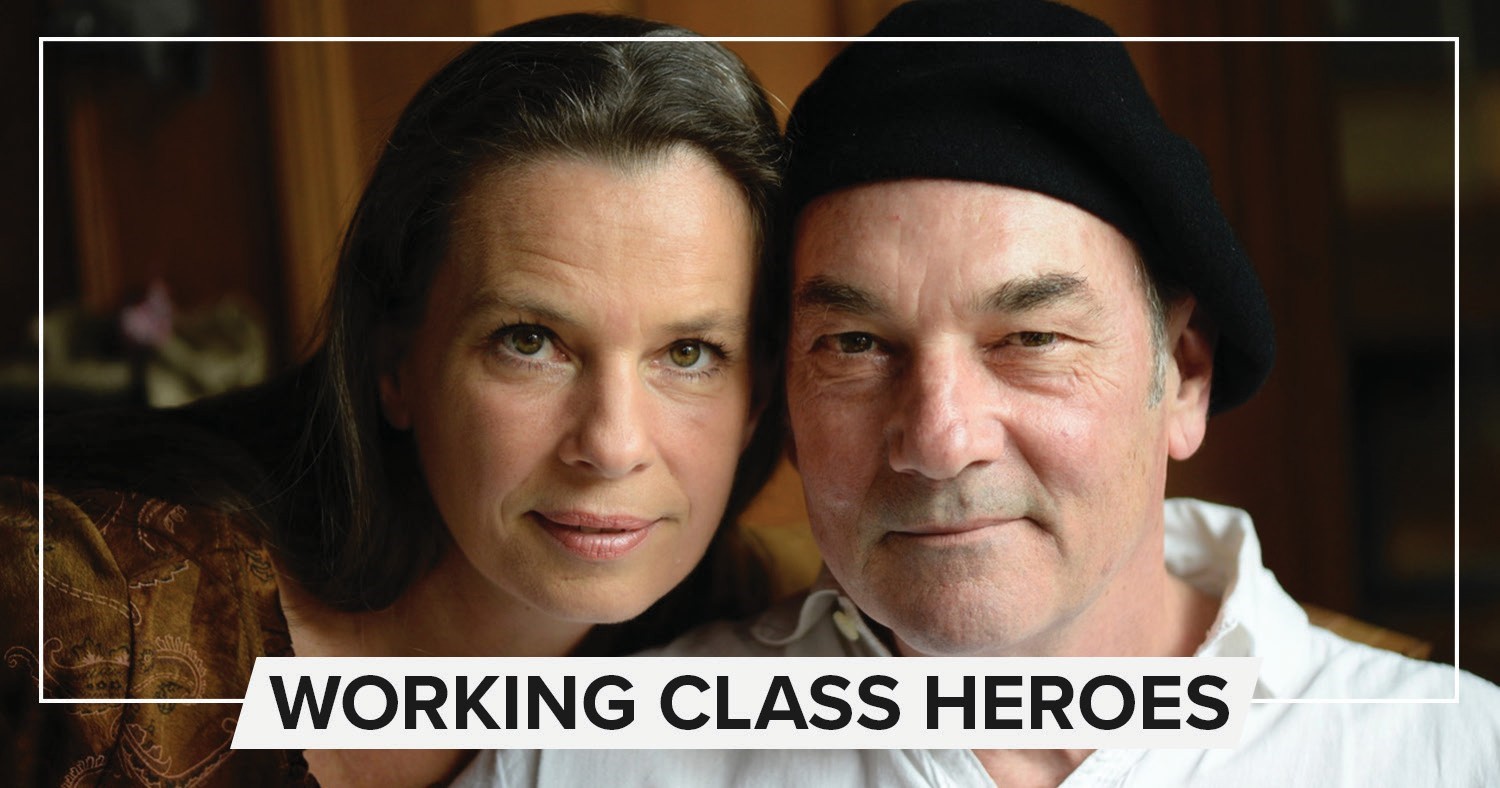 Both Mat Callahan and Yvonne Moore come from rich backgrounds as folk singers and songwriters. Mat Callahan's roots in San Francisco connected him with larger intellectual communities, and he's known as an author as well as a musician for his writing on intellectual property and Bay Area political movements. Swiss artist Yvonne Moore is a renowned bandleader, known for her work as co-founder and treasurer of the Association "Art in History and Politics." Though both Callahan and Moore regularly perform together with various projects, it was Moore's exploration of the songs of Sarah Ogan Gunning that first led to the making of Working Class Heroes. Gunning was a "discovery" of the 1960s folk revival, a labor songwriter born in Kentucky coal country who grew up around the ravages of big companies. Though Alan Lomax and Woody Guthrie were both fans of hers, she never got the credit she was due for being such a powerful voice for the people. Looking into Gunning's songwriting through the lens of the 200 labor songs collected in the American songbook Hard Hitting Songs for Hard-Hit People, Moore and Callahan found other key artists, including Gunning's more famous siblings Aunt Molly Jackson and Jim Garland, but also other songwriters like Ella May Wiggins and John Handcox. Studying these songs and working on new ways to present them has led Moore and Callahan to showcase some of the original songwriters who put their very lives on the line with their activism.
Working Class Heroes delivers a deathblow to the myth that so-called political songs of the twentieth century were all written by intellectuals and outside agitators in New York. Many, like Ella May Wiggins, were literally murdered by the bosses. Others, like Sarah Ogan Gunning, watched their children starve to death and their husbands die of black lung, only to rise up singing against the system that caused so much misery. Their heroism resulted not from their being different from their fellow workers but from being the same. That such heroism would arise from such stricken conditions is the real poetic meaning of these songs.