Ascending Harrisburg, PA jazz/funk quintet Yam Yam is surging into the summer months with a string of premiere festival appearances, poised to ignite stages with their newest single release, "Sizzle." The fiery new instrumental jam packs a punch and beckons listeners to the dance floor, a vibrant display of the band at its finest. The tune, recorded by Marshall Deasy at Progressive Studios in Elizabethtown, PA, begins with a delectable guitar and organ driven motif and wanders through concise improvisation, before launching into an funkified dance party. To celebrate the release, Yam Yam premiered an in-studio video shot by Kieffer Smith.
WATCH | "SIZZLE"
The release comes on the heels of the announcement of the band's highly anticipated set at The Peach Music Festival in Scranton, PA on Friday, June 30th at 10:15 PM on The Mushroom Stage. Previous years at Peach have seen the band draw impressive crowds for their high-octane blend of soulful grooves and dazzling improvisation. Pro-shot videos of their performances in 2021 and 2022 launched them to regional notoriety, and "Sizzle" suggests their forthcoming studio releases are certain to add to the momentum. Now garnering attention on the national stage, recent appearances at Swanzey, NH's Northlands Festival and Chillicothe, IL's Summer Camp Music and Arts Festival saw attendees flock to their performances and stick around for the funk.
Additional summer dates include appearances at Hammonton, NJ's Beardfest, White Sulphur Springs, WV's Dry Creek Music Festival, Charlotte, NC's US National Whitewater Center, Long Pond, PA's Elements Festival 2023, and Richmond, VA's Jam Packed Craft Beer and Music Festival. Later this year, Yam Yam will head to Tennessee's acclaimed underground concert venue The Caverns for Papadosio's Subterranea, Darlington, MD's Ramble Fest, and trek to Live Oak, FL for their inaugural appearance at Hulaween.
For more information, and to purchase tickets, visit yamyamband.com.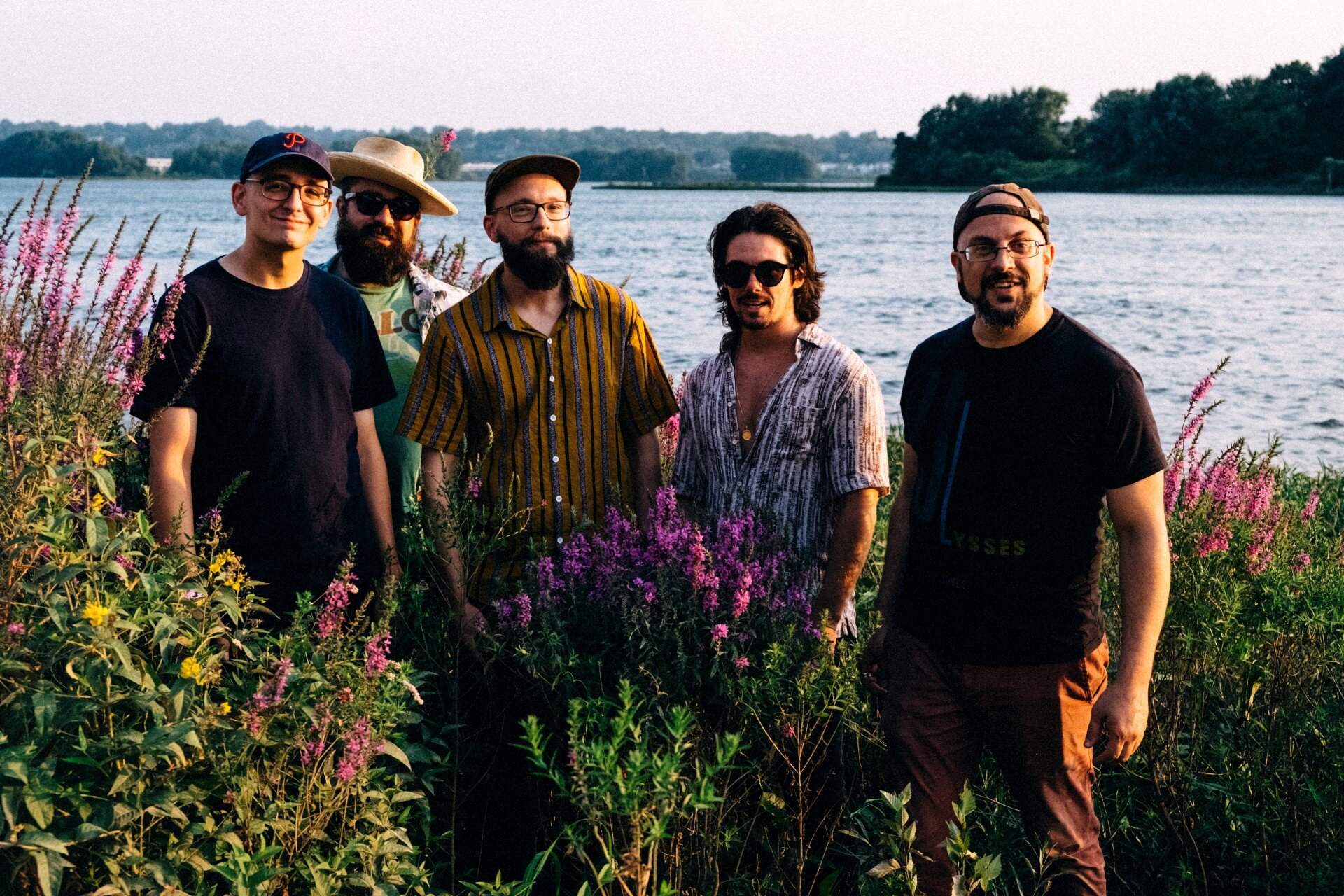 About Yam Yam:
Formed in 2015 by a group of like minded musicians, Pennsylvania-based quintet Yam Yam channels a love of classic soul, New Orleans jazz, and vintage funk into a high-energy and dynamically charged sonic experience. Collectively fluent in the jazz idiom, the band - Mike Dempsey (keys), Tom Fuller (guitar), Tyler Fuller (drums), Xander Moppin (bass), and Jason Mescia (saxophone), possesses an ebullient, intuitive knack for songwriting, crafting unforgettable music that is both timeless and contemporary. The virtuosic collective allows each live performance to unfold as its own unique experience, using adept improvisation to explore an ever-growing catalog of original songs.
Described by NEPA Scene as "...true innovators of their craft," Yam Yam balances a relentless touring schedule with an uncompromising commitment to brilliant studio work. Recent projects have garnered universal acclaim - Double Dippin' (released 2021) arrived at number 9 on the Billboard Jazz Albums Chart, and the band's eponymous debut project Yam Yam (released 2018) landed at number 17.
In 2020, Yam Yam was awarded Best Blues/Funk Band by The Central Pennsylvania Music Awards, and has subsequently delivered jaw-dropping performances at some of the nation's premier music festivals, including Scranton, PA's The Peach Music Festival, and Chillicothe, IL's Summer Camp Music Festival. Well-received supporting sets for touring veterans Pigeons Playing Ping Pong, Andy Frasco and the U.N., and Lotus have positioned the band as one of the most sought-after acts in a northeast scene brimming with talent.
Leading with authenticity and fueled by an unparalleled work ethic and passion for performance, Yam Yam shows no signs of slowing down in 2023.