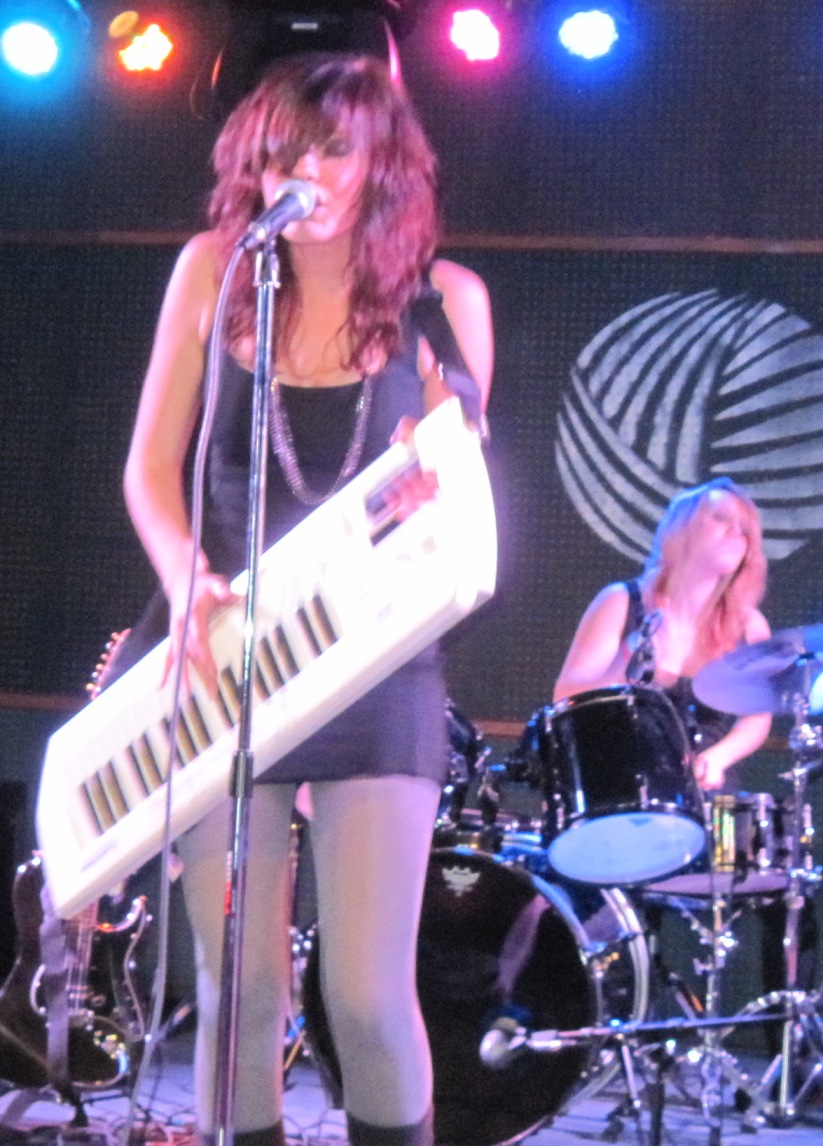 I'm a die-heart feminist. That's why I was surprised by how distasteful the Vanity Theft show was on February 2.
It was not the pro-woman lyrics that bothered me, so much as the constant banging of electric guitars and too-loud drums in a seemingly nonsensical cacophony of angry sound. For a moment I thought I had traveled back in time to seventh grade, when loud rock music was cool just because, and I dreamed of standing on stage and wildly swinging my hair up and down and thumping a microphone between my legs. And for a moment, it was cool. It was exciting. It was girly, outlandish, and hot.
The standing-room only dance and concert space at Brooklyn's Knitting Factory filled almost instantly as the four-girl band opened with "Limb from Limb," a surprisingly catchy song with somewhat meaningful lyrics.
"You'll spend your whole life trying to forgive yourself for what you did," sings lead singer Alicia Grodecki as she threatens the lover who dared to mistreat her.
The song could even be a real hit. It's unique in that it supports rather than drowns Grodecki's strong yet authentically real and beautiful voice. Wine in hand, I couldn't help dancing with the girls, giving my hair a little shake for good measure.
Unfortunately, the concert had little else to offer. With most of the remaining songs like "Train Wreck" differing little from one another in beat, rhythm, and tone, even the all-girl audience seemed slightly bored.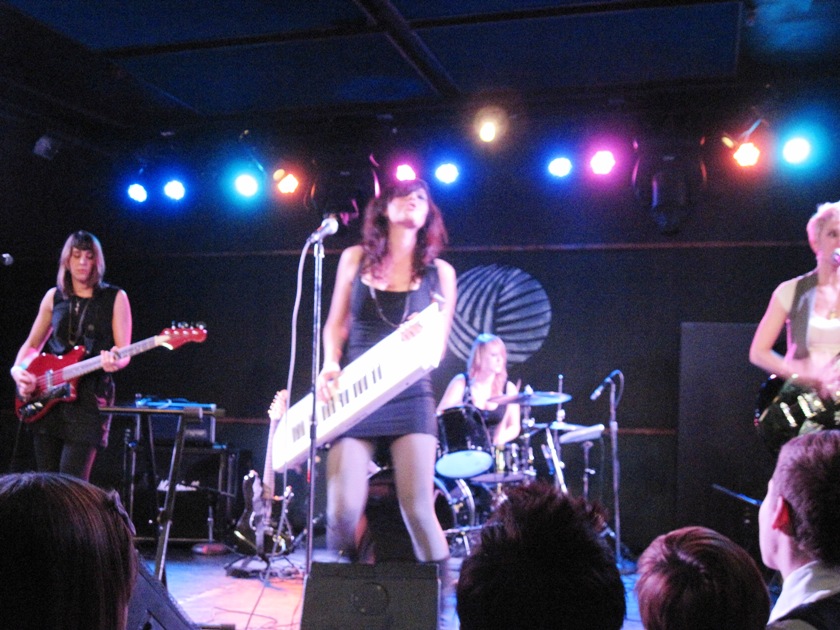 But if you're ever in the mood to be sixteen again, put on some red lipstick, and rock your brains out, Vanity Theft will be your best friend.
Vanity Theft is currently on tour with girl-band Hunter Valentine. Girl-band "People You Know" opened the NYC concert.