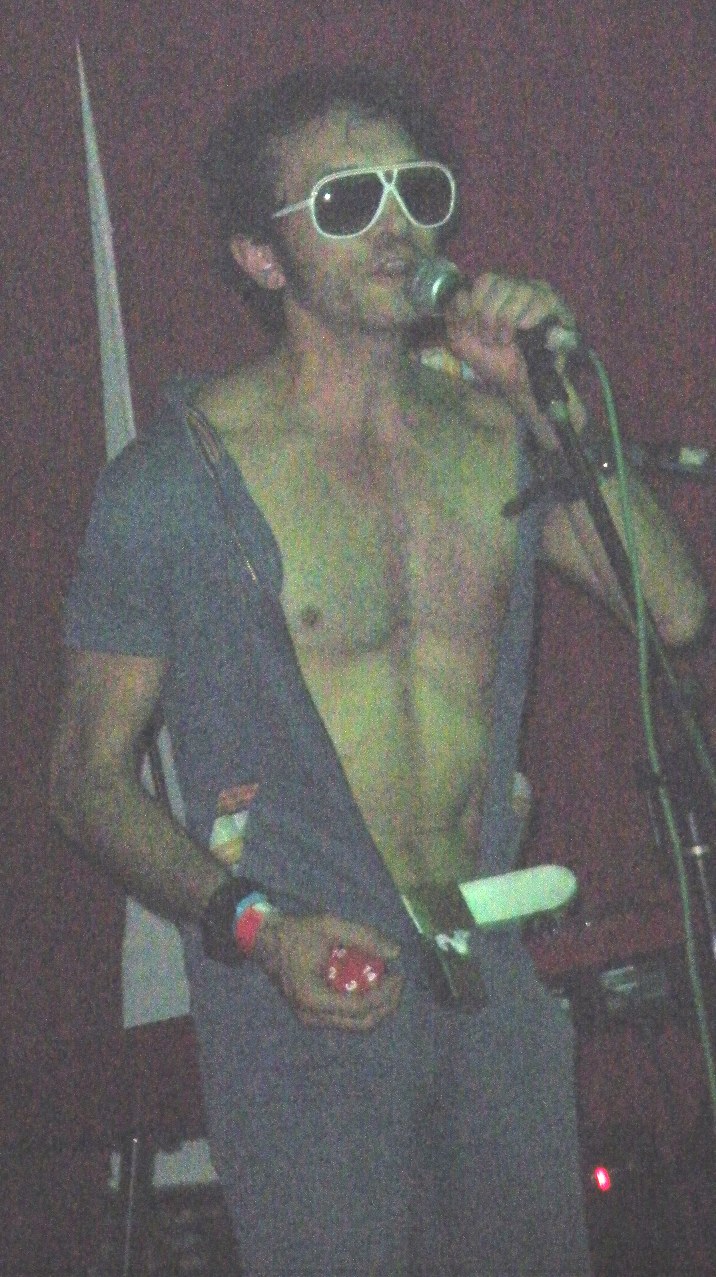 (x-1) / 2 = 34
Solve for x.
Doesn't sound like music to you? Well, for Dr. Genius, drummer of Fortress of Attitude, the solution to x was precisely the inspiration for the band's first song on Saturday night at NYC's Nerd Rock Festival hosted as part of the annual New York Comic Con at Sullivan Hall. The song is about a mathematician who tries in vain to solve the equation of love. The answer to the band's pre-song question: 69.
The concert featured four of the freshet Nerd Rock bands as part of a larger annual comic book festival, including Kerby Krackle, H2Awesome, Fortress of Attitude, and Bedlam Rock. The concert MC was Fuse TV's Steven Smith.
Kerby Krackle, a Seattle-based band best known for their comic book themed material, opened the show with a rocking performance. Lead singer Kyle Stevens turned nerd into sexy as bright stage lights changed colors and flashed on his electric guitar. The music was catchy, even fun, despite the fact that the lyrics referenced comic book shops and Marvel Girls. Although for the audience it seemed, the Marvel Girls were precisely why the music was so good.
Sullivan Hall in fact was packed with nerds: tall nerds with thick black glasses, short nerds holding comic books, fat nerds in costumes, and skinny nerds with pasty skin.
"A nerd is someone who is socially awkward but intelligent," explained Dr. Genius. "A geek is socially awkward and into something very specific like, computers, and a dork is socially awkward and also not smart."
Guest rapper Adam Warrock, decked out with a UPenn baseball cap and glasses, enchanted the crowd mid-set with fast paced intelligent lyrics and a catchy style.
Next onstage was H2Awesome, led by fearless singer Charlie LaGreca who walked on stage wearing a space suit looking costume. As the guitarists and drummer revved up the music, he shouted into the microphone: "Are you ready to put yourself on the periodic table of elements with two parts of hydrogen and one part oxygen?"
The crowd raved as the band began to play a catchy tune, "H2Awesome is in the House." Mid-song LaGreca pulled off his suit to reveal a Mariachi style coat. The lyrics were funny, the music in good taste and the Star Trek references well done.
LaGreca, who asked to be called "Charlemagne," proudly admitted that he plays Dungeons and Dragons at least every week. Before coming to stage he showed off a large metal lock hanging from his belt buckle.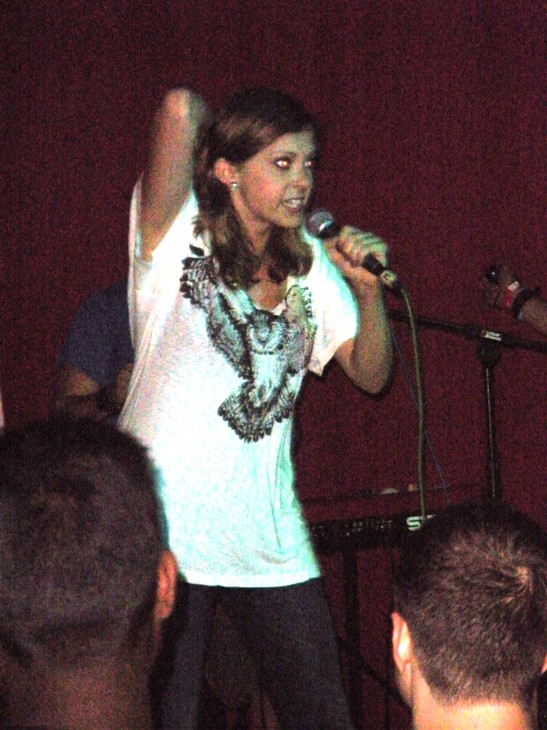 "I lock up my cock during the show," he says. When he has a time, he asks a particularly beautiful nerd girl to unlock it for him. On Saturday night, he called up an audience member to read selections from "Twilight" in the middle of a song about the movie.
Throughout the show, live artist drew cartoonish figures off to the side of the stage.
Audience members were treated to special guest Rachel Bloom, who sang "Fuck Me Ray Bradbury," as part of the H2Awesome set. Her nerdiness is undeniable, but that it seems is the point. She sings about ejaculating on books and rocked the crowd with her no nonsense clear voice. She is in fact singing about science fiction.
The show winded down considerably when H2Awesome left the stage. They were followed by Fortress of Attitude and Bedlam Rock. Although nerd rockers are clearly all smart and tend to have very creative costume ideas, some can still make considerable improvements with their music. At least everyone was having a lot of fun.