Not to be confused with American Idol's Kristy Lee Cook, Kristy Lee says she's the real deal. Indeed, she is.
Heart, soul, musician, singer, charisma, and a sense of humor that would put many comedians to shame, Kristy Lee put the electricity in New York City's Bowery Electric Thursday night.
Her music is mostly bluegrass tinged with whatever is in her Alabama-bred heart: reggae instrumental jamming, classic rock, country, and even a capella segments.
"I like to hear that heart behind something. I'm very sensitive to feelings," Lee said in an interview backstage after the performance. "I write whatever the hell I feel like writing. I think music is just based on the heart."
With her heard covered in a du-rag and a sideways baseball cap, Lee does not immediately come off as a touchy-feely sort of musician, even though she performed barefoot and coaxed the audience to come closer to the stage and learn to love one another.
Kristy Lee is all love, but with a tough exterior built from years of experience, heartbreaks, and the real world of Alabama.
This is perhaps best displayed by "Hey Crazy," a chilling song she played mid set accompanied only by two acoustic guitars. Her voice is sweet and beautiful, the guitars gently strumming behind, but her lyrics, about someone who hurt her, are real: "you fucked with my heart, you fucked with my mind, you fucked with my soul, you fucked with my time."
The tough words are somehow belied by her contagious smile. The song, she told the audience, makes her feel better every time she sings it.
She immediately transitioned into, "Late At Night," a song about love that she plays accompanied by two backup singers, a sax, guitars, and drums. This time her smile matched the lyrics—"I had no choice but to fall in love with you"—but she strays far from boring love songs. With each chorus the music grew into an upbeat captivating segment, and just at the climax she held up her hand to quiet the drummer and began anew, softly, innocently, a fresh start with a new stanza, and seemingly also with the possibility of real love.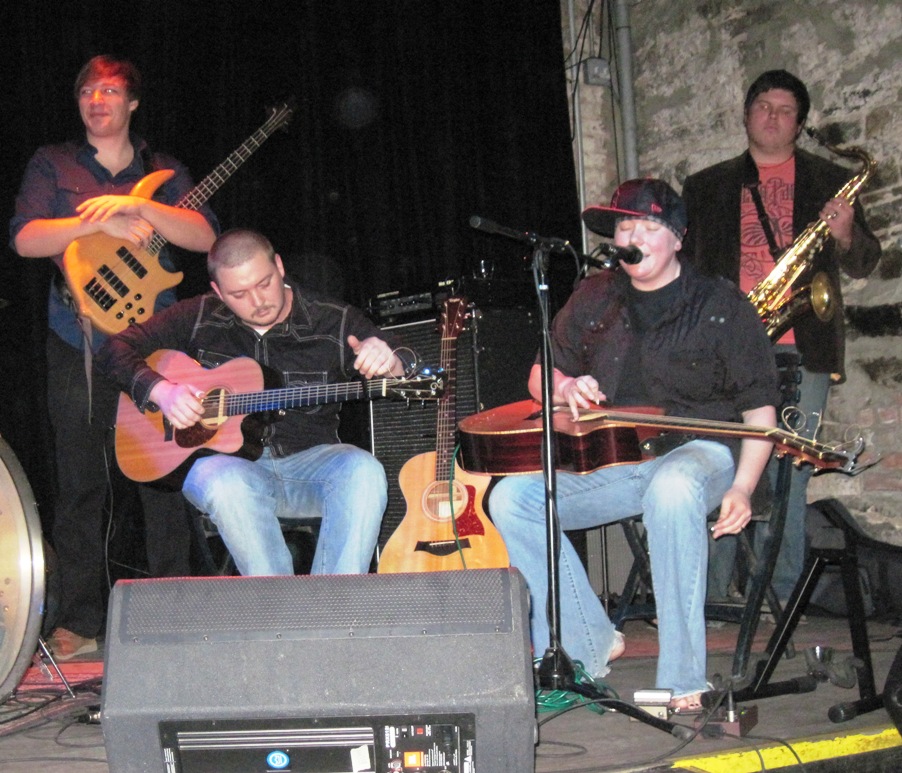 She closed the performance with a lively country-style song that had the audience stomping and clapping as if they really were southerners in a raucous country inn. Guitar in her lap, Lee plucked it like a banjo, showing her musical versatility and talent, and her ability to be sweet and saucy, playful and poetic all at the same time.
Her message: "people are real, pain is real, life is real. I think it's time for people to get real."