BIG Something | BIG Something | New Music Review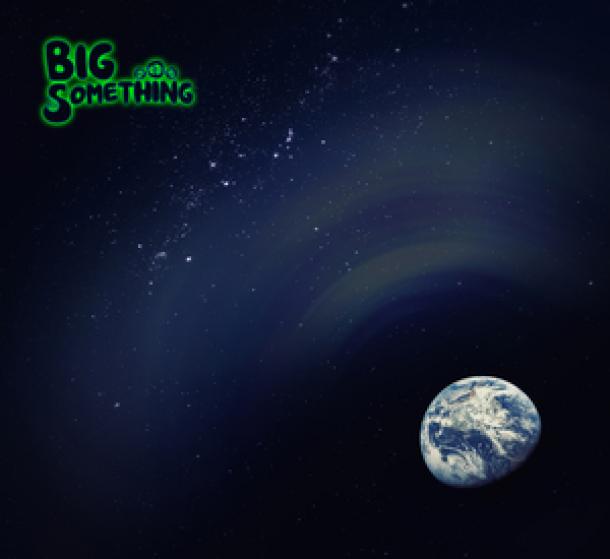 BIG Something sounds like Incubus and 311 had a baby and played moe. for the kid on repeat the whole time he was chilling in the womb—interesting offspring, to say the least.
The six-piece is definitely a touring band at heart, and you catch the vibe early on that their self-titled player is a pretty accurate rendition of what you'd get at a live show—always a point of contention for those in the jam band brigade when they hit the studio—the instrumentals here are tight and focused, and vocals never trail off in their respective (lengthy) mixes. In bits, the band combines classic jam influences with crunchy riffs straight outta the sludge rock canon and electronic breaks that'd make the Disco Biscuits proud. Yeah, start to finish, y'all can color me rather impressed. (And Widespread Panic has been known to tire me out.)
Aside from the aforementioned, BIG Something's influences are definitely eclectic as hell—"The Glow" sounds like something Nujabes would bite; "The Undertow" is a stretched-out Pepper track; "Vibrations" and "Illuminated" jam like classic island-friendly dancers; guitar solos on "The Moonshine" are particularly electric; "EWI 4000" could've been a Dreamcast leftover from the Phantasy Star soundtrack (solid reference, eh?); finally, "Bright Lights" acts as a mellow closer, working in early acoustics that roll to a fiery finale—but, through all that, the record somehow manages to keep focus for the duration. It's a sure sign of a seasoned band, and this here is nothing but a seasoned band in my book.
BIG Something's sophomore album clocks in at over eighty minutes in length—nothing too spectacular for a jam band, but there's certainly plenty of opportunity to water down the product over such a long bridge. Thankfully, that ain't the case here—BIG Something is a rock solid release, surely fit for the accolades that'll be coming in hot and heavy when it officially drops. Ya just can't knock an old school live rock band kickin' funk, jazz, and electronica with a fever—this is fun, good times music for yer earhole—no bones about it, nothin' more to say