Cosmo Jarvis | Think Bigger | New Music Review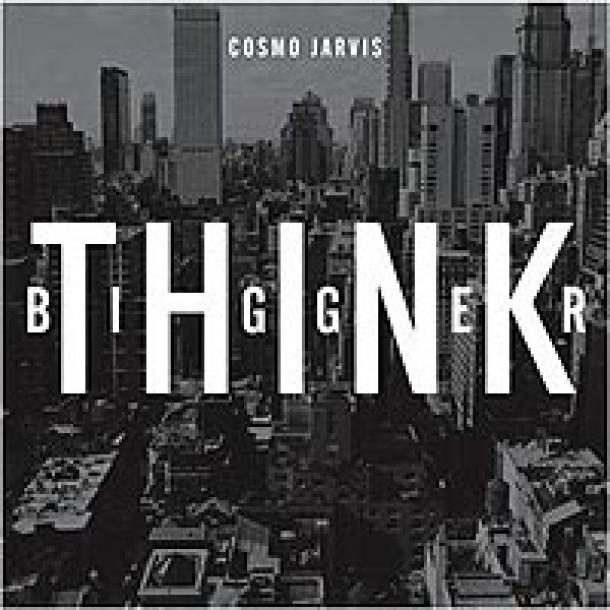 Looking for a jazzy and snazzy indie sound with catchy lyrics and catchier guitar licks? Look no further than Cosmo Jarvis's Think Bigger. Relaxing, catchy, and a flawless voice—Cosmo Jarvis is just what the doctor prescribed. He has an acoustic sound with vocals kind of like Jack Johnson meets Mat Kearney.
The whole album screams, "listen to me! Listen to me!" and it's hard to really pick your favorite song. The first track, "Love This," draws you in and makes you listen to the whole album. It's comprised of many sounds interweaved behind his voice and the lyrics bring everything together into a perfect song.
When you get to "Friend of the Devil," you'll really enjoy the twang break from the more serious tracks (perfectly placed, too; right in the middle). To unwind, "Hopeless Bay" relaxes you with a sound much like an old film's soundtrack complimented by Jarvis's achingly beautiful voice.
Think Bigger picks up with "Whatever" and the sound is definitely reminiscent of Mat Kearney's sound. With positive lyrics, Jarvis makes you feel you could drive away today and embark on a great, life-changing adventure with this song. Ending with "Think Bigger," Cosmo Jarvis reminds you why you listened to the entire album to begin with. The song compliments the first song "Love This" perfectly. It's almost as if the song is a much softer b-side with a second perspective on the song.
The album mostly consists of the feel good vibe of Keep on Keepin' On. Cosmo Jarvis takes the best from various musicians and puts them together to create a funky combination of acoustic rock with lyrics that make you think bigger.