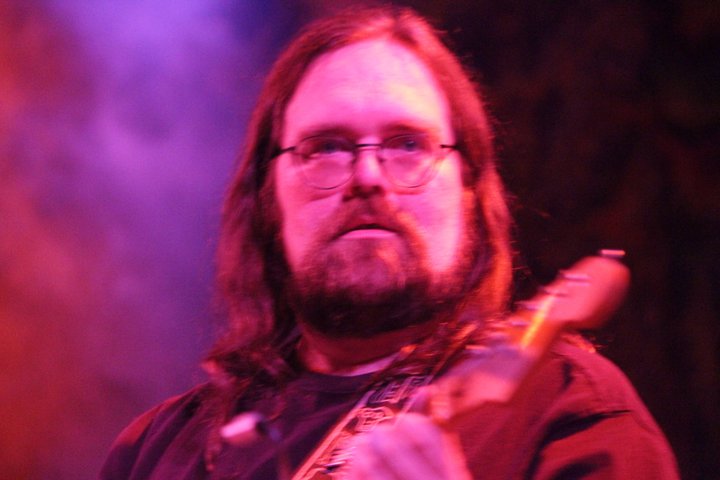 A Grand Introduction

What a great way to kick into our 2nd set in the nation's capitol: Dark Star was proud to welcome Senator Al Franken to the stage of the 9:30 Club on Friday December 2. Adding humor and history, the Senator introduced the band with allusions to the intro he gave to the Dead at Radio City Music Hall in 1980. Maybe you were there in New York and remember...but if not, you can watch last Friday's introduction here.

Spring Tour West

We are excited to announce our Spring Tour, following on the heels of our trip to Europe! Back to some of our favorite haunts on the Left Coast, we'll travel from Seattle south to Solana Beach, including 3 nights at the Great American Music Hall in San Francisco. See the full list on our tour page.

Cosmic New Year's Run

Don't have plans for New Year's Eve yet? How about joining us for a 4 night East Coast Party? Our Cosmic New Year's Run starts in Baltimore at Ram's Head Live on December 28th. From there we'll take it into the 29th at the Electric Factory in Philly, where we'll recreate a 3-set show including acoustic and electric sets. The 2 nights at the Wellmont in Montclair, NJ will both be 3-set shows - including an acoustic first set on the 30th. On NYE we will bid good night to 2011 with a GD decade retrospective, recreating 3 classic sets from the 60's, 70's and 80's.

Tickets to the 28th and 29th are still available via DSOtix.

Tickets for the 30th are available HERE and NYE tickets are available HERE.

Don't forget our special hotel deal for those of you joining us for NYE Weekend. For $129 per night you can stay at the Courtyard by Marriott in West Orange, NJ. To get the deal call 973-669-4725 and mention the Dark Star New Years Eve block.

Visit our tour dates page for a full listing of our upcoming shows.

Helping Hungry Strangers

At the Dark Star shows on Dec. 5th, 7th, 9th, and 10th, good fans from all around the Northeast brought food and other necessities to be delivered to local food banks, pantries, and shelters. Thanks to you, and to the awesome people who organize Strangers Helping Strangers, music fans who have been helping end hunger locally since 1997.

Music is enough for a lifetime, but a lifetime is not enough for music - Sergei Rachmaninoff
--
TOUR DATES

DATE
VENUE
CITY

TICKETS

Cosmic New Year's Run

12/28
Rams Head Live!
Baltimore, MD

TICKETS

12/29
Electric Factory
Philadelphia, PA

TICKETS

12/30
Wellmont Theater
Montclair, NJ
12/31
Wellmont Theater
Montclair, NJ

Southbound Winter Tour 2012

02/01
First Avenue
Minneapolis, MN
TICKETS
02/02
Barrymore Theatre
Madison, WI
02/03
Pabst Theater
Milwaukee, WI

TICKETS

02/04
The Vic Theater
Chicago, IL
02/06
Martyr's *Terrapin Nation*
Chicago, IL
02/07
Bell's Brewery Eccentric Cafe
Kalamazoo, MI

TICKETS

02/09
Majestic Theater
Detroit, MI
02/10
Egyptian Room @
Old National Centre
Indianapolis, IN

TICKETS

02/11
The Pageant
St. Louis, MO

TICKETS

02/12
Cabin Fever Festival
E. Peoria, IL
02/14
Kentucky Theater
Lexington, KY
02/16
House of Blues
Cleveland, OH

TICKETS

02/17
Newport Music Hall
Columbus, OH

TICKETS

02/18
Bogart's
Cincinnati, OH
TICKETS
02/19
The Valarium
Knoxville, TN

TICKETS

02/20
The Cannery
Nashville, TN
02/22
Orange Peel
Asheville, NC

TICKETS

02/23
Ziggy's
Winston Salem, NC

TICKETS

02/24
The Fillmore
Charlotte, NC

TICKETS

02/25
Variety Playhouse
Atlanta, GA

TICKETS

02/27
Music Farm
Charleston, SC

TICKETS

02/29
Ponte Vedra Concert Hall
Ponte Vedra Beach, FL

TICKETS

03/01
Plaza Theatre
Orlando, FL

TICKETS

03/02
Jannus Live
St. Petersburg, FL

TICKETS

03/03
Revolution
Fort Lauderdale, FL
TICKETS

Jam in the Dam VI

03/14
Jam in the Dam VI
Amsterdam, NL

TICKETS

03/15
Jam in the Dam VI
Amsterdam, NL

TICKETS

03/16
Jam in the Dam VI
Amsterdam, NL

TICKETS

3/18
The Garage
London, UK

Spring Tour West

3/29
The Showbox
Seattle, WA

TICKETS

3/30
The Showbox
Seattle, WA

TICKETS

3/31
Crystal Ballroom
Portland, OR

TICKETS

4/01
McDonald Theater
Eugene, OR

TICKETS

4/03
Arcata Theater
Arcata, CA
4/05
Great American Music Hall
San Francisco, CA
4/06
Great American Music Hall
San Francisco, CA
4/07
Great American Music Hall
San Francisco, CA
4/09
Mystic Theatre
Petaluma, CA

TICKETS

4/10
The Catalyst
Santa Cruz, CA

TICKETS

4/12
Belly Up
Solana Beach, CA

TICKETS

4/13
Canyon Club
Agoura Hills, CA

TICKETS

4/14
McDowell Mountain Music Festival
Phoenix, AZ

TICKETS